Letters from Lodi
An insightful and objective look at viticulture and winemaking from the Lodi
Appellation and the growers and vintners behind these crafts. Told from the
perspective of multi-award winning wine journalist, Randy Caparoso.

March 8, 2019 | Randy Caparoso
Why half of LODI RULES sustainable vineyards are now located outside of Lodi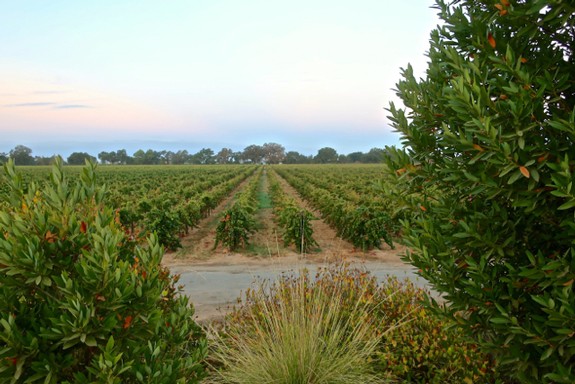 Lodi is known for its heritage Zinfandel and, increasingly, its huge diversity of grapes and wines (over 100 commercially grown varieties, by recent count). Where else in California can you say, for instance, you can find more brands of Albariño and Tempranillo than Chardonnay and Cabernet Sauvignon?
You can also think of the Lodi Viticultural Area's place in the American wine grape industry in the same way you think of Salinas Valley, which is often called the nation's "salad bowl." Salinas Valley doesn't grow all of the country's lettuce, spinach and broccoli, but it easily grows more of that than any other single agricultural region.
Lodi grows approximately 20% of California's wine grapes. Napa Valley, by comparison, grows less than 4%. So while many Americans think of Napa Valley when they think of "California wine," the vast majority of California wines that Americans actually drink come from Lodi. And when you consider the fact that California produces over 60% of all wine sold in the U.S. (including all imports and wines from the other 49 states), you can truly describe Lodi as "America's wine country."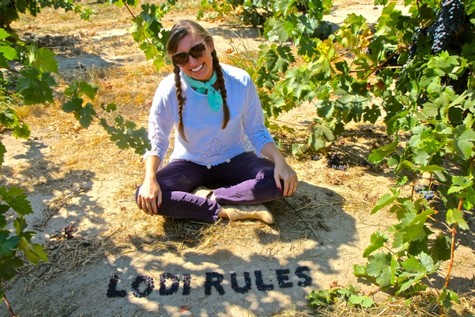 Yet there is still another extremely pertinent fact about the Lodi wine region, and that is this: It is also the leader in sustainable winegrowing, and has been ever since the Lodi Winegrape Commission – a mandatory group of all the wine grape growers in Lodi, a.k.a. California District 11, now numbering over 750 members – was established in 1991, and then immediately embarked upon a concerted effort to establish a certification process of grape growing that is environmentally and socially (meaning, benefitting people) responsible, while being economically viable (that is, sustaining businesses for the long term).
Out of this grew, starting in 2005, a third party certification process now called LODI RULES for Sustainable Winegrowing; and you can now find the Certified Green seal for LODI RULES grown wines on over 150 wines (and growing!).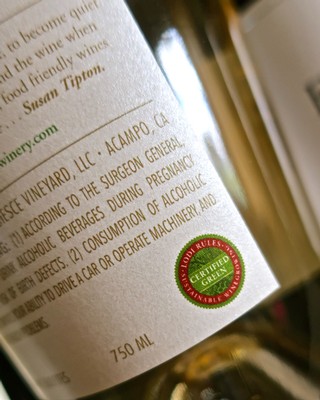 But wait, there's more: The impact of Lodi's sustainable winegrowing on the wine industry across the country has been so significant, it has not only spawned numerous other sustainable programs borrowing directly from Lodi's original blueprint, LODI RULES has grown to such an extent that nearly half of all LODI RULES certified vineyards aren't even located in Lodi. You can now find LODI RULES certified vineyards in 12 other California Crush districts – including parts of Sonoma County, Napa Valley, Lake County, San Francisco Bay, Monterey, San Luis Obispo, Yolo County and the Sierra Foothills.
As of yet, there are no LODI RULES certified vineyards in other states. But there is, as of 2018, 550 acres of LODI RULES certified wine grapes in the Galilee wine region of Israel!
Here is a graph showing that out of the 47,358 acres of wine grapes now certified by LODI RULES, 23,228 acres are located outside of Lodi/Crush District 11: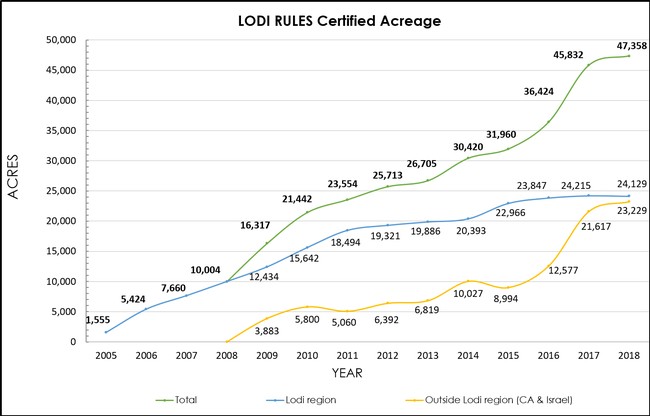 To encourage the growth of LODI RULES vineyards outside the Lodi AVA, the Lodi Winegrape Commission recently established a new seal for participating growers and wine bottles, identified as CALIFORNIA RULES for Sustainable Winegrowing. The requirements to qualify for this are exactly the same as for the LODI RULES seal. For a bottle to carry a CALIFORNIA RULES or LODI RULES Certified Green seal, a minimum of 85% of the wine (guaranteed by a Certification Mark License Agreement) must come from certified sustainable grapes.
Wineries do not pay a fee for the use of these Certified Green seals, but the practice helps encourage farmers to participate in this sustainable winegrowing program. Since 2010, more than $9.5 million in bonuses have been paid to LODI RULES or CALIFORNIA RULES farmers, giving further impetus to this progressive movement.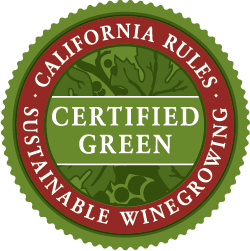 So why has the influence of LODI RULES expanded so far outside the Lodi region? First, of course, it is because farmers everywhere are concerned about being environmentally and socially responsible. For many of Lodi's longtime families, it's a multi-generational concern – being able to turn vineyards over to future generation in better than their original shape. For many growers outside of Lodi, it's all about the economic advantages of sustaining the health of soils and vines, smart water and safe pest management, competitive human resources, contributing positively to communities, etc.; and LODI RULES furnishes clear-cut guidelines to meet such objectives through no less than 101 practices or "standards" – by no means an "easy" hurdle in the yearly audits.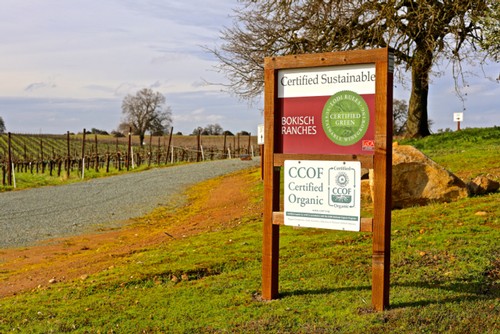 To get a good idea of the thought process of sustainable growers outside the Lodi region, we queried a few of them, and this is how they spelled it out for us:
Warren Bogle – President, Bogle Vineyards (Clarksburg):
A couple of years ago the Lodi Winegrape Commission approved the use of the term CALIFORNIA RULES for Sustainable Winegrowing for vineyards farmed outside the Lodi region that are certified under the program otherwise known as LODI RULES. I think this was a good move by the Commission because it helps businesses like ours, which were already in the program but based outside of Lodi.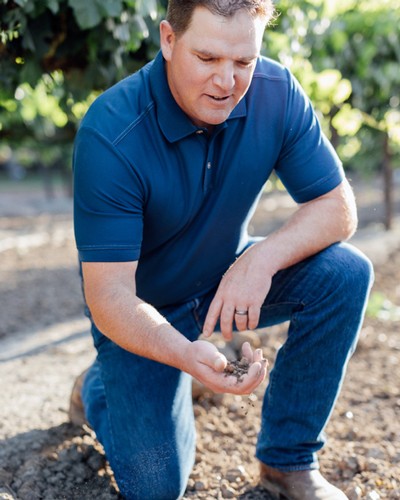 As a family winery, Bogle Vineyards purchases grapes from approximately 2,000 acres in the Lodi AVA that are all certified in the LODI RULES sustainable program, and as a vineyard operation we own and farm another 1,250 acres of vineyards outside of Lodi, which are all CALIFORNIA RULES certified.
Our reasons for being in the CALIFORNIA RULES program have to do with the environment and the social impact of what we do. CALIFORNIA RULES requires a yearly third party audit, which I believe is the important difference between it and all other sustainable programs.
As farmers, we want to be able to pass something on to the next generation, and to do that we have to be sustainable. CALIFORNIA RULES is particularly meaningful because there is traceability – it involves documentation and meticulous vineyard planning, and all that helps you become a more conscientious farmer, and better addresses our concerns about succession.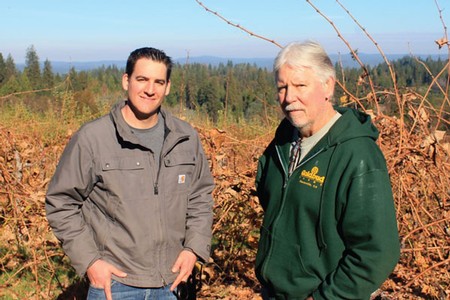 Charles Mansfield – Vineyard Manager, Goldbud Farms (El Dorado):
Goldbud Farms follow LODI RULES sustainable program as part of what we do for wineries like Bogle Vineyards. They asked us to certify all grapes delivered to them, and since 2017 we have complied with fruit from just under 200 acres of vineyards in the El Dorado region, all LODI RULES grown.
It is important to remember that programs like LODI RULES are also a great opportunity to spend extra time in the vineyard and observe things that may have slipped by (like a broken drip tube or a hole in fence). So, the omnipresence required is one of the best direct benefits of the program, definitely impacting the quality of our grapes, which increases their value to wineries.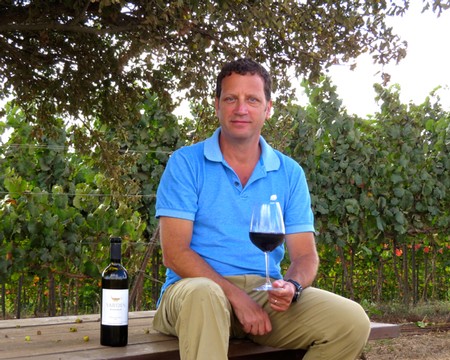 Victor Schoenfeld – Head Winemaker, Golan Heights Winery (Israel):
Golan Heights Winery, and our subsidiary label Galil Mountain Winery, works with about 1,500 acres of vineyards in Israel. We manage 550 acres of those vineyards ourselves, all of it LODI RULES certified since 2018.
Before that, we had been thinking about the concept of sustainability for a long time, doing all sorts of things to promote long term vineyard viability and health. One of the more dramatic things we did was agree with Entav-Inra (a French based grapevine material supplier) in 2008 to establish a vine propagation project and nursery under license to them. In fact, our 100% winery owned nursery is currently the only place that you can be sure in Israel that you are buying high quality disease-free vines for planting. Because of a problem in a government lab years ago, for years all leafroll virus analyses returned (false) negative results, allowing leafroll virus to get out of hand in Israel. So we were forced a decade ago to rethink sustainability and how to achieve it.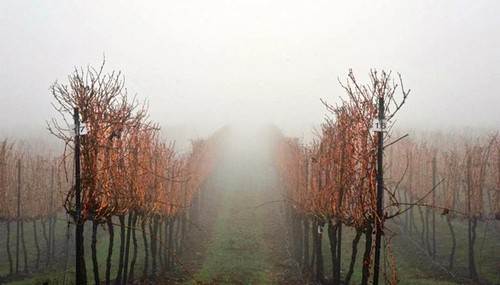 We also felt that we needed to promote sustainability as an important concept for the Israeli wine industry. So we came up with the idea that we would develop our own sustainability program and then get other vineyards and wineries to adopt it. I originally contacted SureHarvest (LODI RULES' third party auditor), thinking maybe we could work with them to establish our sustainability program. They put me in touch with Cliff Ohmart (one of the original authors of LODI RULES), whom I first met at U.C. Davis in May 2014. Cliff came to Israel in March 2016 to consult with us, and this led to our working with the Lodi Winegrape Commission and the idea of joining LODI RULES.
What we liked about LODI RULES is its mandatory third party certification process, which seemed like a high quality, logical approach to us. Big picture, I think it is important to have a framework for instituting a sustainability program with a broad outlook as well as transparency within the company and with our customers.
Even without the program, we would be naturally sensitive to the environment and to our workers, etc. So I think the most important part of the program is heightening the awareness of our growers and making them even better vineyard managers. And for us, having better vineyard managers translates into better quality fruit, which then translates into better quality wine, which is our ultimate goal.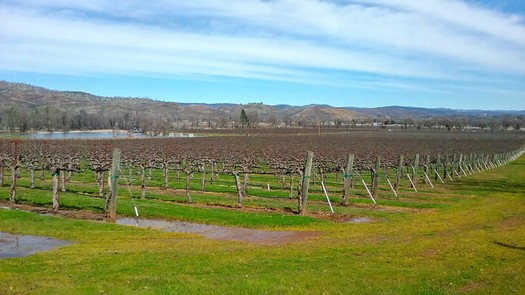 Keith Brandt – Compliance & Safety Manager, Bella Vista Farming Company (Lake County):
Bella Vista Farming Company farms two Lake County vineyards totaling 129 acres of premium wine grapes, all third party certified under LODI RULES. The reason for that was originally economic – we were asked by each site owner to join LODI RULES' sustainable program, as the grapes from each site are being sold to wineries which have requested sustainable certification.
But beyond the economics, our goal is to meet fundamental tenets of measuring land/crop stewardship and to enhance community relations. The LODI RULES guidelines are also an excellent tool to measure our operations performance, which are helpful to our site owners, our vineyard managers and local community. Hence, the LODI RULES program is a good fit for everyone, starting with our vineyard management company. It helps us achieve a viable sustainable operation – for now and into the future.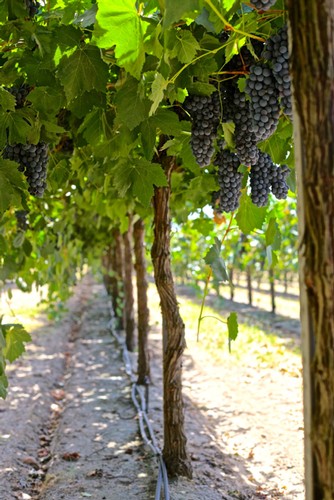 Justin McManis – Vintner & Supply Chain Coordinater, McManis Family Vineyards (Ripon):
As a grape growing family, McManis Family Vineyards has always been concerned with sustainability. Therefore, when we first began to certify our vineyards under LODI RULES, we didn't need to change much of our practices. We did, however, learn how to keep better records, and that in turn has turned us into a better farming company. And since we're more of a grape supplier than a wine producer, this is very important.
We own and farm a total of 2,617 acres of grapes, all LODI RULES certified. Out of that, 1,537 of those acres are in Lodi, and 1,080 acres are split between Districts 12 (South San Joaquin County) and 17 (Yolo county). Growing sustainably is all about focusing on quality, consistency and value. If we can do that, we can be assured of producing the highest quality wines, and great wines always start in the vineyards.
But I think that, like a lot of Lodi growers, the most important benefit of being in the LODI RULES program is that it helps us focus on our future. It's never about the current vintage, or even vintages 10 or 12 years out. It's about making sure we remain good stewards of the land, which I want to turn over to my children, to their children's children, and all the way down the line.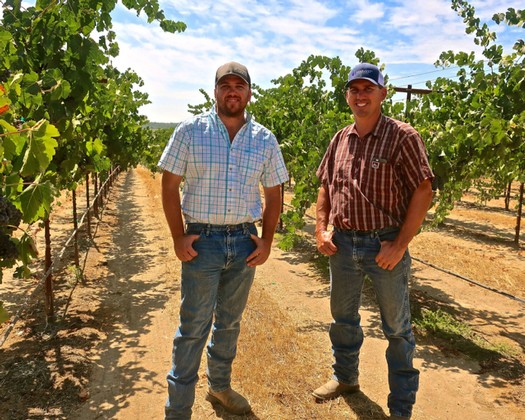 Comments