Letters from Lodi
An insightful and objective look at viticulture and winemaking from the Lodi
Appellation and the growers and vintners behind these crafts. Told from the
perspective of multi-award winning wine journalist, Randy Caparoso.

November 12, 2023 | Randy Caparoso
Why Lodi has a (turkey) leg up when it comes to red wines for the Thanksgiving table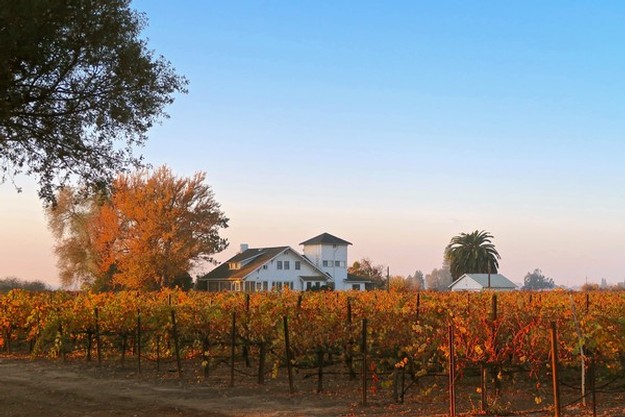 Lodi grows the ideal wines for Thanksgiving.
First, the culinary reason: Turkey, as we all know, is a dry meat. Its fattiness or level of juiciness is, at best, negligible. That's why it is usually smothered in gravy and cranberry sauce—we need both the gravy and zesty/sweet fruitiness to balance the dryness.
Stuffing, of course, completes the picture. We use that to add spice and seasonings—the savory or umami-like flavors to pull it all together. Why mess with what works?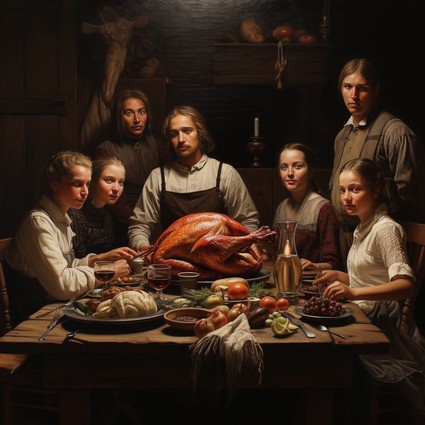 Second, about wines for turkey: It stands to reason that, for the same reason you serve turkey with gravy, cranberry and stuffing, the ideal wine is juicy, fruity and savory. There are many white wines and rosés that can serve the juicy/fruity functions; but from long years of experience, many a wine lover would tell you that red wines—especially softer, more floral styles of reds—are even better because they are more savory.
The reason why red wines tend to be more savory than whites and rosés is because, unlike the latter two wine types, they are fermented with their skins, and it is in the skins of grapes that you find the amino acids that give both foods and wines the tangible taste of, well, umami (for more information on umami than anyone might want to know, see our 2019 post on Deconstructing umami in wine and food contexts).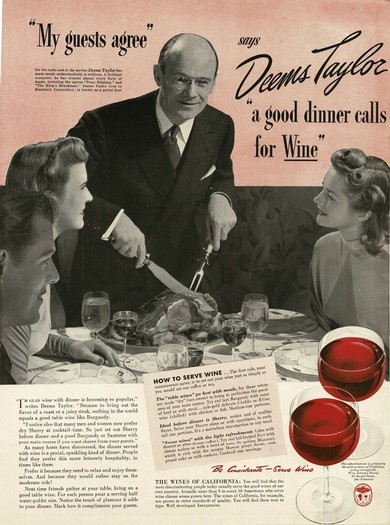 So why is Lodi the ideal winegrowing region for these types of wines?
The reason is terroir related. Twelve years ago a well known British wine writer named Oz Clarke paid his second visit to Lodi. Clarke is known as much for his strong opinions as his multiple books, covering pretty much the entire world.
In an interview entitled Author, wine expert Oz Clarke talks Lodi in the Lodi News-Sentinel Clarke verbalized several interesting observations. Number one, Lodi's Delta breeze, making for a climate extremely conducive to wine grapes. But not, according to Clarke, just any wine grapes.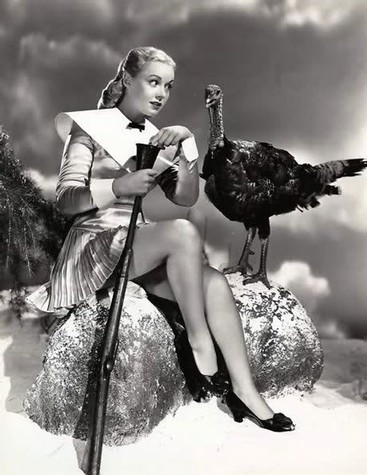 Clarke's second observation is that Lodi is not as ideal for red wine grapes as most people think, even though most of the grapes grown in Lodi are for red wines. In Clarke's opinion, Lodi is better off growing grapes for white wines because of its sandy soils, saying...
You have very sandy loams for soil [which] basically means you can't ripen Bordeaux... Cabernet... you should be making rosé and looking at white wines.
But the lovely thing is that it [i.e., Lodi] isn't like Napa or Sonoma... it's different. It's your place... a place that should not say, "We should do what Napa does," or "We should do what Sonoma does."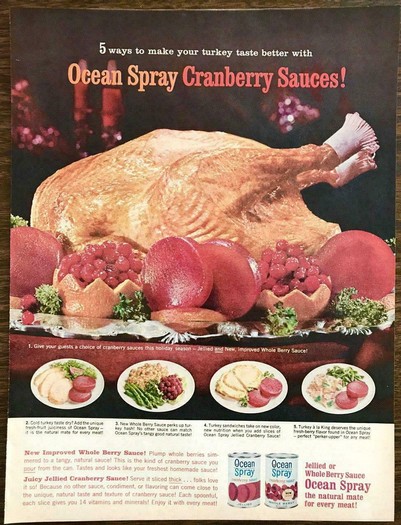 Most of Lodi's growers and vintners probably never read this interview; or if they did, they don't remember or never cared about what a visitor from the U.K. thinks. Over the past ten, twenty years, as it were, Lodi growers and vintners have been coming to similar conclusions on their own. They have been finding two things:
1. Lodi does, in fact, produce white wines as well as rosés of excellent qualities, mostly because sandy soils are conducive to the ample grape acidity essential to the balance, freshness and nuanced qualities of both white wines and rosés. Consumers have noticed—there has been a huge upswing in bottlings and sales of white wines as well as rosés grown in Lodi over the past ten, twelve years.
2. While Lodi growers do grow black skinned Bordeaux grapes such as Cabernet Sauvignon and Merlot—why? because the wine market and wineries demand these grapes—at the same time they have been gravitating more and more towards black skinned grapes that produce red wines that are softer in tannin and more floral in aromatic profile.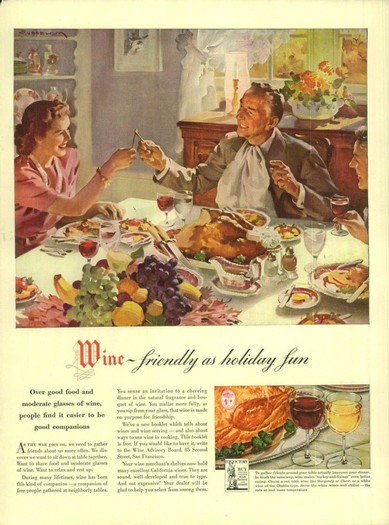 In the wine world in general, it has always been known that when it comes to red wine production, sandy soils are more likely produce red wines that are softer in tannin and more floral and red fruit scented in character, as opposed to red wines grown in clay-based soils more conducive to reds heavier in tannin and pungently black fruited.
To put that in the perspective of what Lodi can do, this means most of Lodi's terroirs produce softer, rounder, floral styles of even Bordeaux varietals such as Cabernet Sauvignon and Merlot. If you prefer Cabernet Sauvignons and Merlots that are darker, deeper and denser in tannin and texture, you are probably better off buying those varietals from brands sourcing from Napa Valley or Sonoma County. There are, of course, a number of Lodi wineries specializing in Cabernet Sauvignon who would disagree with that. Nonetheless, this is Clarke's opinion, and he has a point—at least in regards to the impact of sandy soils.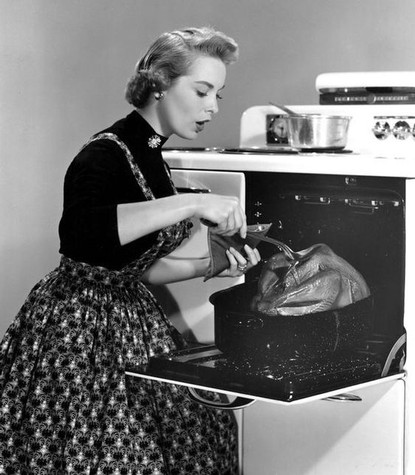 On the other hand, if you love a red wine that is softer and more floral—especially those made from non-Bordeaux grapes such as Cinsaut, Grenache, Carignan, Mission, Tempranillo or Zinfandel—then Lodi is the place for you. You can find Zinfandel in Napa Valley and Sonoma County, but it is no coincidence that you won't find nearly as much Cinsaut, Grenache, Carignan, Mission or Tempranillo in those places.
Lodi grows over 42% of California's Zinfandel production because its Mediterranean climate and sandy soils are optimal for that grape—the exact same reasons it is optimal for Cinsaut, Grenache, Carignan, Mission and Tempranillo. It is not as if you need sandy soils to successfully grow these grapes; but because Lodi is dominated by sandy soils, it happens to produce softer, floral variations of these wines because of those soils.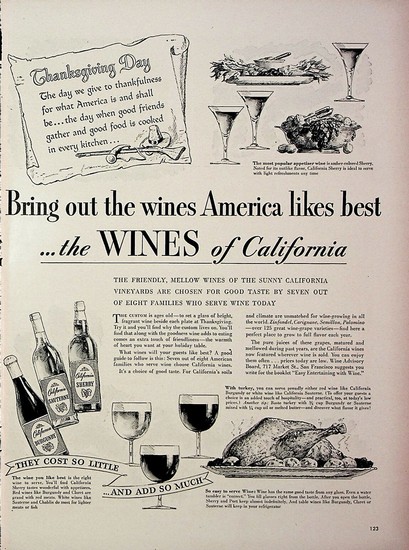 For many years Zinfandel lovers were apt to say that the best examples of that grape come from regions such as Sonoma County, Napa Valley or, to the east of Lodi, the foothills of Amador County—regions defined by more clay based soils, yielding bigger, riper, darker, denser styles of the varietal. Now that there are more producers based in and outside of Lodi who are producing the soft, fragrant yet zesty styles of the varietal natural to the region's sandy soils, even longtime Zinfandel lovers are coming around to the fact that this varietal profile is both valid and distinctive in its own right—especially when made from Lodi's oldest vineyards, planted as long ago as the 1800s or early 1900s.
Put it another way: Sonoma, Napa and Amador may produce the best Sonoma, Napa and Amador style Zinfandels, but the finest Lodi style Zinfandels of all come from Lodi.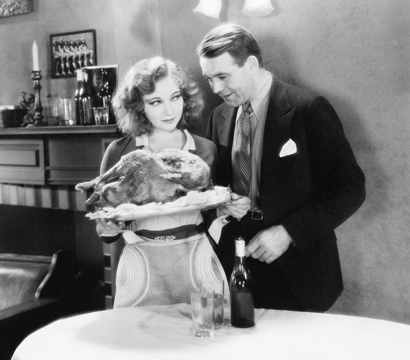 The beautiful thing about Zinfandel as a grape is that it also has spice qualities, suggesting black pepper (i.e., rotundone) or kitchen spices. If anything, you find even more peppery or kitchen spiced qualities in red wines made from Grenache as well as Cinsaut and Mission. These fruit profiles, combined with these grapes' naturally soft tannin levels, are immensely pleasurable when drunk with turkey smothered with spiced cranberry and stuffed with savory dressings.
Neither Carignan nor Tempranillo, on the other hand, are "spice" varieties. Their flavor profiles are defined more by a red berryish fruitiness (think cherry, strawberry, raspberry, cranberry, etc.); couched, however, in rounded tannin rendering a balanced, giving feel to the palate (sort of like a comfortably soft, supple leather glove), rather than something heavy, ponderous or drying in the mouth.
Tempranillo grown in Lodi tends to be a touch earthier and more leather-glovey than Carignan, while Lodi grown Carignan has a zestier edge of natural acidity—all sensory attributes that make both varietals effortless matches on Thanksgiving tables.
Enough talk, time to do some shopping. There are more spicy, smoothly textured bottlings of Lodi Zinfandel than anyone can shake a stick at (for ideas, see the listing in our 2022 roundup of Lodi Zinfandel styles). But if you wish to venture out into the exciting realms of Cinsaut, Grenache, Carignan, Mission and Tempranillo, here is a list of some of the finer examples of these red wine varietals...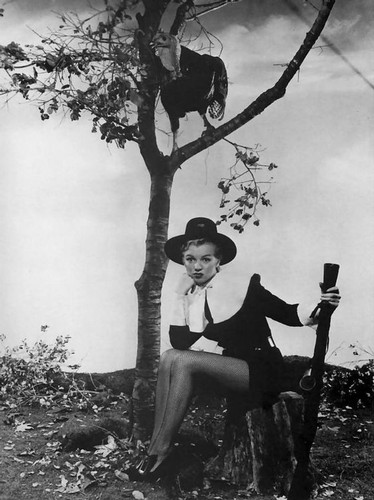 A young Marilyn Monroe, circa-1950, in one of several Thanksgiving theme pin-up shots with... turkeys.
Virtually all of these wines ideal for Thanksgiving feasts:
Cinsaut
Bokisch Vineyards (Tizona)
BIRICHINO
Christopher Cellars
Estate Crush
Fields Family Wines
Iconic "Myriad"
Jessie's Grove Winery
Lorenza Wine
Marchelle Wines
Markus Wine Company
McCay Cellars
Michael David Winery
Monte Rio Cellars
Onesta Wines
Perlegos Family Wine Co.
Sandlands Wines
Ser Winery
Turley Wine Cellars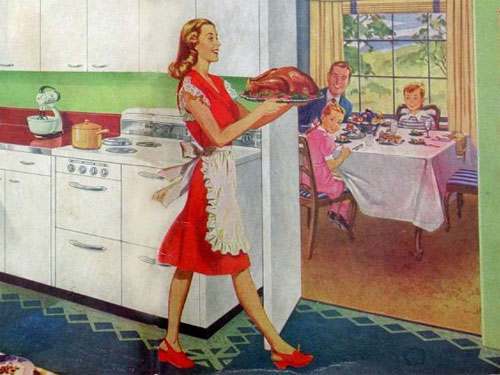 Grenache
Acquiesce Winery
Bokisch Vineyards
Enfield Wine Co.
Heritage Oak Winery (Grenache/Graciano)
Jeff Runquist Wines
Klinker Brick Winery
McCay Cellars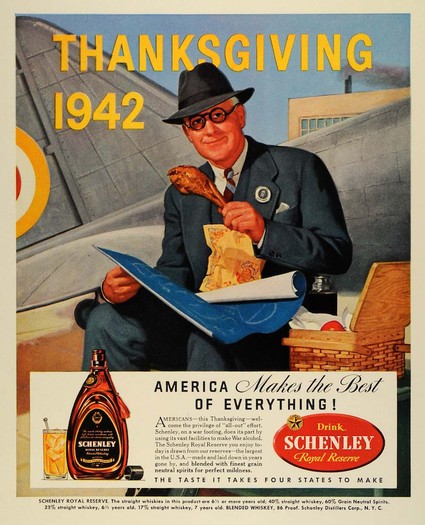 Carignan
Bokisch Vineyards (Tizona)
BIRICHINO
Jessie's Grove Winery
Klinker Brick Winery
Lorenza Wine
Marchelle Wines
Markus Wine Company
McCay Cellars
Monte Rio Cellars
Precedent Wine
Sandlands Wines
Stonum Vineyards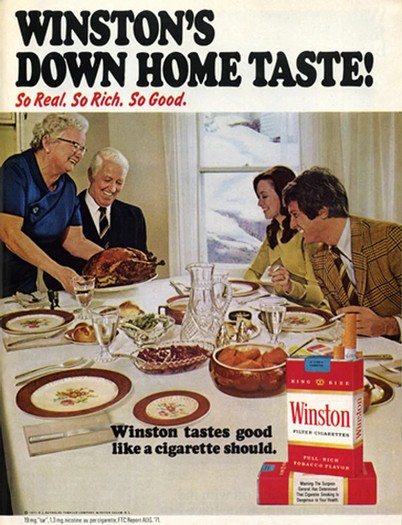 Mission
Adroît
Monte Rio Cellars
Sabelli-Frisch Wine
Found Wine Co.
Lucid Wines
Nue Wilde
Pax Wine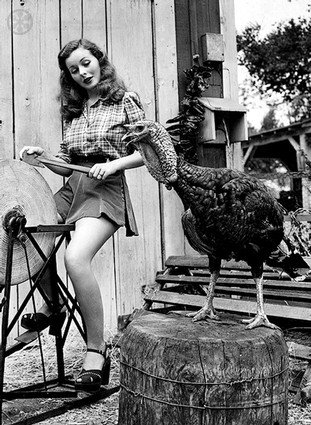 Tempranillo
Anaya Vineyards
Bokisch Vineyards
d'Art Wines
Drava Wines
Fields Family Wines
Harney Lane Winery
Heritage Oak Winery
m2 Wines
McCay Cellars
Oak Ridge Winery
Peirano Estate Vineyards
Riaza Wines
Twisted Barrel Winery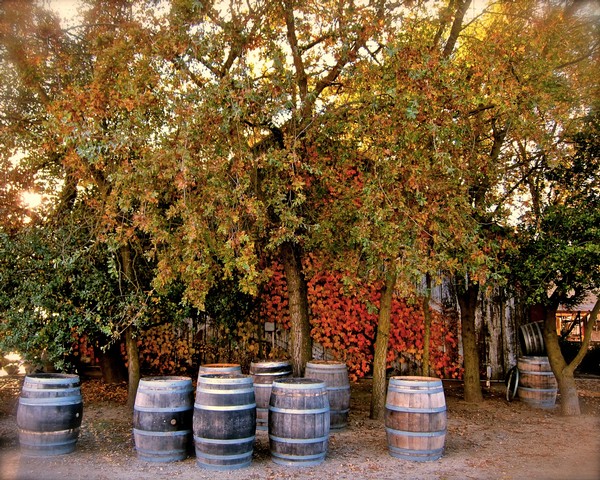 Comments