Letters from Lodi
An insightful and objective look at viticulture and winemaking from the Lodi
Appellation and the growers and vintners behind these crafts. Told from the
perspective of multi-award winning wine journalist, Randy Caparoso.

September 13, 2019 | Randy Caparoso
Ursa Vineyards finds dream warm climate grapes in Lodi's Alta Mesa appellation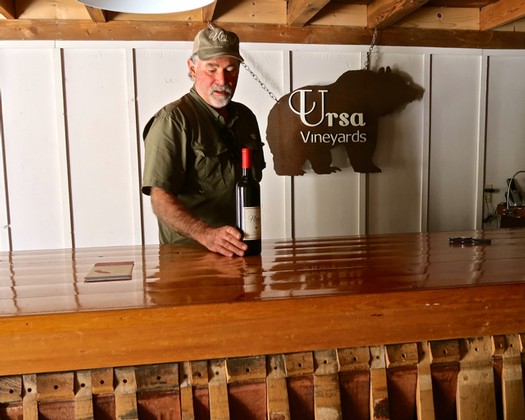 Greg Stokes and Deborah Elissagaray, the husband/wife winemaking owners of Ursa Vineyards, relocated to the Sierra Foothills back in 2001 from Santa Cruz Mountains in order to pursue their love of warmer climate winegrowing, after meeting at David Bruce Winery where they specialized in Pinot noir.
While they source most of the grapes for their Ursa label wine in the Foothills, naturally they've also been drawn to the Lodi Viticultural Area because, as Stokes puts it, "We also love to work with unusual stuff."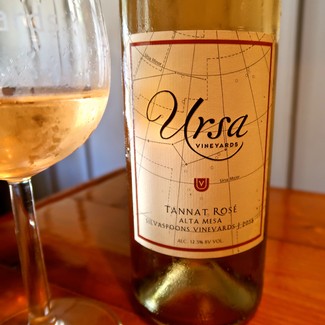 The 2018 Ursa Vineyards Silvaspoons Vineyards Alta Mesa-Lodi Tannat Rosé ($20) fulfills most of the couple's conception of a "dream" wine: First it is grown in Silvaspoons Vineyards – owned and farmed by Lodi's "Portuguese grape king," Ron Silva – in a sub-appellation of Lodi (Alta Mesa AVA) where daily Delta breezes swinging in through the coastal gap from the Bay Area moderate the area's warm, sun soaked Mediterranean climate. Second, it is made from the black, unusually thick skinned Tannat grape, one of the major cultivars of the Basque region of France's Pyrénées Mountains, where Elissagaray has spent many a summer visiting with close family.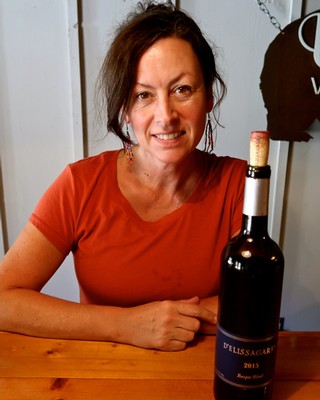 While Tannat, a grape near and dear to Elissagaray's heart, produces a densely textured, high tannin red wine, it is a revelation when vinified as a bone dry rosé such as Ursa's: Replete with gloriously fresh, flowery scented fruit singing "spring!," before caressing the palate with crisp yet round, meaty sensations strongly suggestive of drippy, juicy, summer-fresh peaches.
Commenting on their Tannat Rosé, Stokes tells us: "Tannat is surprisingly delicate and fruit focused when made into a rosé. There is no need to acidulate because the grapes have all the natural acidity they need grown in the Alta Mesa appellation. We actually barrel ferment the wine in neutral oak, which adds to the wine's round textural quality and just enhances its floral, peachy quality."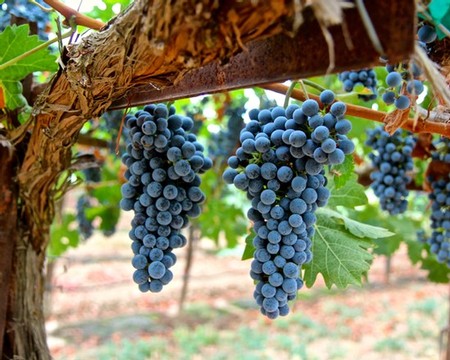 Yet there is still another black skinned Silvaspoons/Lodi grown grape that warms the cockles of Stokes and Elisssgaray's hearts: Mencía, a grape that more than likely originated in Portugal and is now extensively grown and bottled as a varietal in recognized wine appellations located towards the north-west corner of Spain.
The 2017 Ursa Vineyards Silvaspoons Vineyards Alta Mesa-Lodi Mencía ($25) is a product of Silvaspoons Vineyards' first fruits off fledgling vines. It has a reticent black cherry aroma with suggestions of black tea steeped slightly long in the kettle, but is no shrinking violet on the palate – the physical sensations come across as firm, dense and meaty with rounded yet somewhat toothsome tannin, enlarging the perception of black cherry and tea. Only 100 cases (just over 4 barrels worth of wine) produced.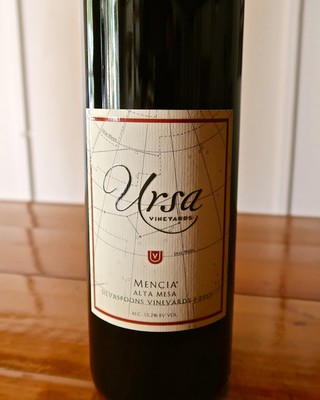 Comments Stokes, "I spent my career making Pinot noir, so to me the Mencía is somewhat akin to Pinot in its cherry-like fruit, although less spicy and not as delicate. Ron Silva's Mencía, however, is different from the Mencías we've tasted from Northern Spain. It's lighter in structure and more fruit-forward, and not as much tannin as what you find in Spain – in that respect, like I said, more like Pinot noir.
"Therefore we've been handling Mencía a little like Pinot noir. We ferment whole-berry (i.e. without crushing or breaking up the skin to avoid excess tannin extraction). We bottled the 2017, our first vintage, just this past June after aging it in neutral French oak (i.e. barrels used many times previously, thus imparting very little "oak" flavor) to play up the delicate fruit profile.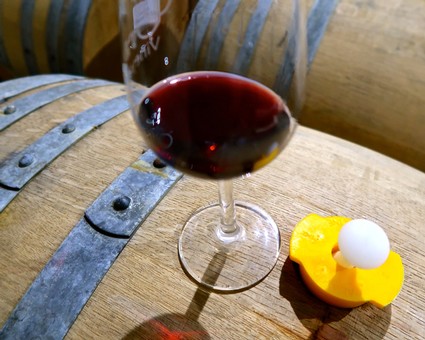 "Our 2018 Mencía, still in the barrel, is already showing slightly riper fruit qualities, but still has that round yet dense tannin structure you taste in the 2017. That's why I like to think of the grape as a little like Pinot noir, but with the fleshier roundness of, say, Merlot, and maybe an earthiness like Cabernet Franc. Of course, Mencía definitely has its own unique flavor, and we're excited to see how future vintages will develop as the vineyard matures!"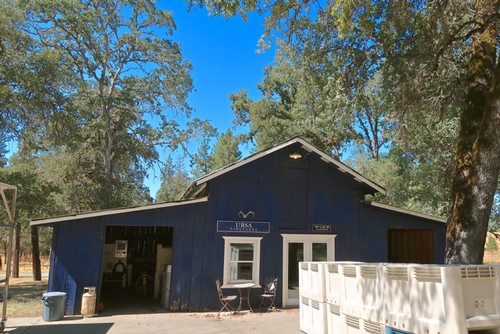 Comments