Letters from Lodi
An insightful and objective look at viticulture and winemaking from the Lodi
Appellation and the growers and vintners behind these crafts. Told from the
perspective of multi-award winning wine journalist, Randy Caparoso.

November 15, 2021 | Randy Caparoso
Thoughts on perfect Thanksgiving wines (and why Lodi fits the bill)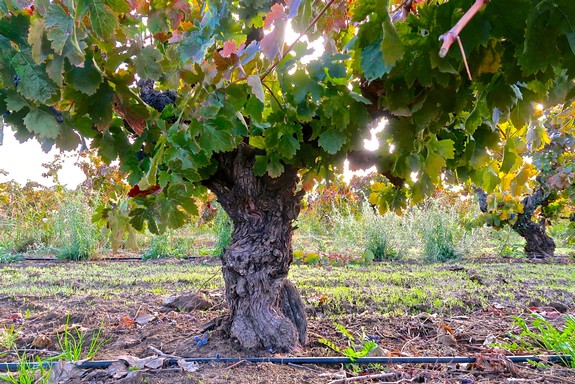 Thanksgiving — or at least, Thanksgiving food and wine shopping — is upon us as we speak.
Not everyone opts for the mythic, traditional turkey dinner, of course. Many families prefer roast beef, lamb, goose, smoked ham, or something different coming out of the oven. After a threatened delay, California's 2021 Dungeness crab season has begun, and so many a family's Thanksgiving Dungeness crab celebration will be taking place after all.
We've always thought the wines we select for Thanksgiving should do two things: 1) Compliment our dishes, and 2) be special enough to mark the occasion. You may, for instance, think nothing of popping open a $12-$18 Zinfandel for any Friday night stew or Sunday pasta, but for Thanksgiving, you might want to go for something considered a little rare or special, priced in the $35-or-up price range.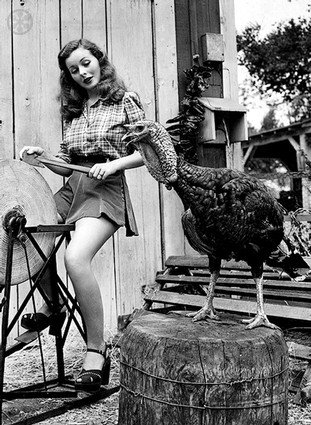 The funny thing about Lodi, of course, is that there are numerous choices of excellent quality wine in the $18 to $28 range — wines comparable in quality to wines from other American regions in the $35 to $50 range — but let's not hold that against any of these bottlings that say "Lodi" on the label.
Think about it this way: Many of Lodi's wines come from vines planted 55, 65, or as long as 75 or over 100 years ago. Take, for example, the Carignans bottled by Klinker Brick Winery and Jessie's Grove Winery. Klinker Brick's Carignan retails for $25, and Jessie's Grove's for about $32. Klinker Brick's Carignan comes from a vineyard originally planted in 1909, and Jessie's Grove's from vines planted in 1900. If you can read, you can do the math — we're talking about vines planted 112 and 121 years ago respectively. Even in Lodi, the land of more ancient vine growths than anywhere else in the U.S. (and as much or more than in any country of the world), these wines qualify as extreme rarities in their own fashion, despite their ridiculously reasonable prices.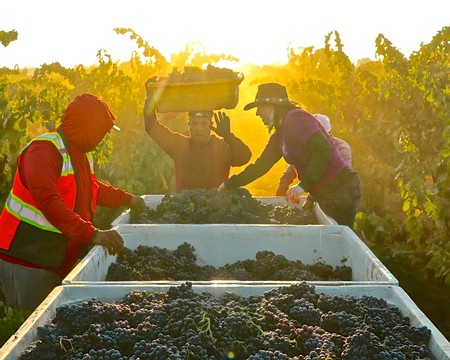 An ancient vine Lodi Carignan, however, is much more than a wine to celebrate because it comes from vineyards that have survived up to 100 years of trials and tribulations wrought by Nature, people, or circumstances. These wines should also be celebrated for the pure sensory qualities that have justified these vineyards' existence over the past century. Namely, their bright, effusive red fruit perfumes (suggesting scents such as cherry, strawberry, raspberry, cranberry, and/or pomegranate), and rounded yet zesty qualities reflecting the soft tannin and bright acid balance completely natural to the grape, even when grown in a warm Mediterranean climate such as Lodi's.
And it's these exact sensory qualities that — voila! — make them perfect Thanksgiving wines. Think about it. Say that you are opting for the traditional Thanksgiving meal of turkey, stuffing, cranberry, mashed potatoes, sweet potatoes or yams, and lots of pan gravy. For all practical purposes, these are foods that call for either a rich, round, dry white wine or a soft, zesty, fruit-driven red wine (you never want an overly big red wine with drying tannin and flat acidity for turkey and cranberry, which can make these dishes taste dry). Of course, dry rosé — essentially a red wine (because it's made from black-skinned grapes) that thinks it's a white wine (and as such, served chilled) — is another good choice. Thanksgiving turkey, in other words, is a wine-versatile dish, and Carignan is one of those reds that fit the meal's culinary needs to a tee.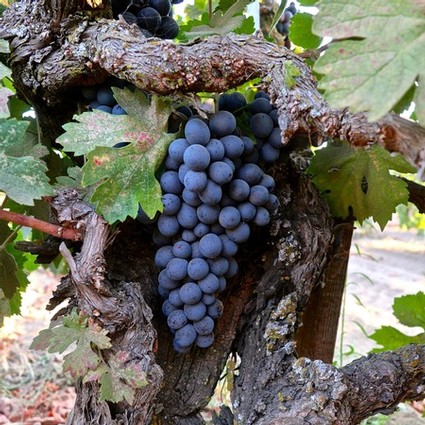 Still another perfect fit for Thanksgiving tables? Red wines sourced from Bechthold Vineyard, consisting of own-rooted Cinsaut vines planted in 1886. First of all, across the board, these are sumptuously soft yet deep, spicy reds (think of holiday kitchen scents such as cardamom, clove, and pepper). Plus, any red wine grown in a vineyard over 130 years old is worth celebrating. Wines from Lodi's Bechthold Vineyard are as "special occasion" as they come, even if priced as moderately as $26 (most Bechthold Vineyard bottlings are $35 to $45).
This is also to say, Lodi, in general, is an ideal region to source Thanksgiving wines because of its climate and grape-friendly soils — especially the terroir defining the historic areas surrounding the City of Lodi, which are sandy loam soils as much as 50 to 90-feet deep — are conducive to light and crisply balanced whites, mineral and floral scented rosés, and fruit-forward red wines with all the natural acidity and rounded tannin structures you would want for multi-course celebrations such as the typical American Thanksgiving spread.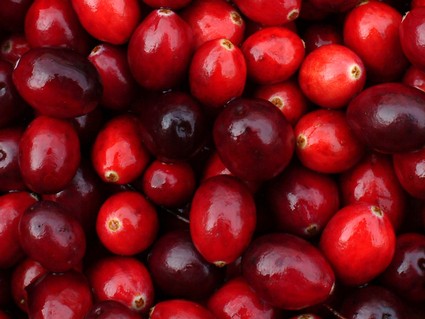 That said, a shopping list of special wines, which you may want to consider filling this week rather than waiting until the last minute during Thanksgiving week:
Round, fruit-driven reds from old to ancient vines are ideal for turkey spreads
• Jessie's Grove, Carignan
• Klinker Brick Winery, Carignan
• Precedent Wine, Spenker Ranch Carignan
• Marchelle Wines, Jessie's Grove Carignan
• Estate Crush, Bechthold Vineyard Cinsaut
• Fields Family Wines, Bechthold Vineyard Cinsaut
• Marchelle Wines, Bechthold Vineyard Cinsaut
• Michael David Winery, Bechthold Vineyard Cinsaut
• McCay Cellars, Bechthold Vineyard Cinsaut
• Onesta Wines, Bechthold Vineyard
• Turley Wine Cellars, Bechthold Vineyard Cinsaut
• Bokisch Vineyards, Terra Alta Vineyard Garnacha
• McCay Cellars, Abba Vineyard Grenache
• Monte Rio Cellars, Mission
• Sabelli-Frisch, La Malinche Mission
• Marchelle Wines, Old Vine Red (Carignan/Zinfandel/Cinsaut)
• Sandlands Wine, Table Red (Carignan/Zinfandel/Cinsaut)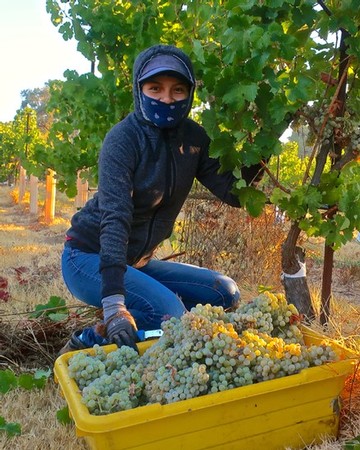 Crisp, pure, oak-free dry whites for Dungeness crab and other seafood
• Bokisch Vineyards, Terra Alta Vineyard Albariño
• Harney Lane Winery & Vineyards, Albariño,
• Klinker Brick Winery, Albariño
• Mettler Family Vineyards, Albariño
• Acquiesce Winery, Grenache Blanc
• Bokisch Vineyards, Vita Luna Vineyard Garnacha Blanca
• Fields Family Wines, Grenache Blanc
• Klinker Brick Winery, Grenache Blanc
• Acquiesce Winery, Picpoul Blanc
• Heritage Oak Winery, Sauvignon Blanc
• Peltier Winery, Sauvignon Blanc
• Peltier Winery, Vermentino
• Acquiesce Winery, Belle Blanc (Grenache blanc/Roussanne/Viognier)
• Acquiesce Winery, Ingénue (Grenache blanc/Clairette blanche/Bourboulenc/Piquepoul)
• Markus Wine Co., Nativo (Kerner/Bacchus/Riesling)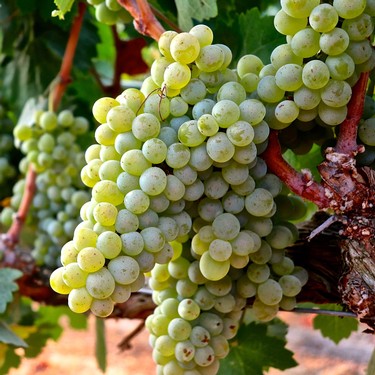 Creamy textured, oak-nuanced dry whites ideal for smoked turkey and ham
• Peltier Winery, Prééminence (Sauvignon blanc/Vermentino/Chardonnay)
• Markus Wine Co., Nimmo (Kerner/Bacchus/Riesling/Gewürztraminer)
• Harney Lane Winery, Home Vineyard Chardonnay
• Harney Lane Winery, Scottsdale Vineyard Chardonnay
• Mettler Family Vineyards, Chardonnay
• The Lucas Winery, Chardonnay
• Mensch (by Covenant Wines), Roussanne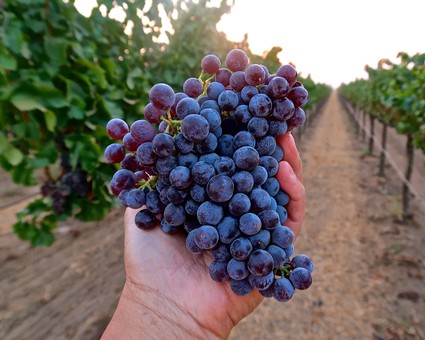 Dry, minerally, floral rosés for just about anything on a Thanksgiving table
• Acquiesce Winery, Grenache Rosé
• Bokisch Vineyards, Terra Alta Vineyard Rosado (Garnacha/Graciano/Tempranillo)
• Heritage Oak Winery, Barbera Rosé
• Klinker Brick Winery, Bricks & Roses (Grenache/Carignan, Syrah/Mourvèdre)
• LangeTwins Family Winery, Aglianico Rosé
• LangeTwins Family Winery, Sangiovese Rosé
• McCay Cellars, Rosé of Cinsaut
• McCay Cellars, Rosé of Grenache
• Michael David Winery, Cinsaut Rosé, Bechthold Vineyard
• Monte Rio Cellars, Dry White Zinfandel
• Mountain Tides Wine Co., Rosé of Petite Sirah
• Onesta Wines, Bechthold Vineyard Rosé of Cinsault
• Peltier Winery, Rosé of Pinot Noir
• Peltier Winery, Rouge Rosé (Cabernet Sauvignon)
• St. Amant Winery, Barbera Rosé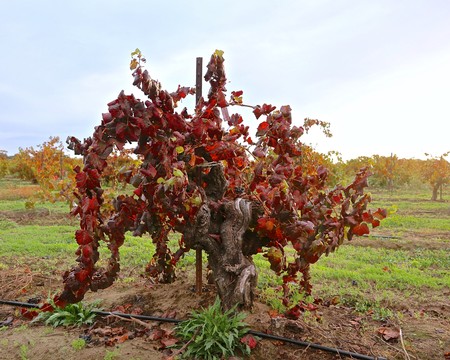 Intense "special occasion" Lodi reds for holiday roast beef, lamb, or other game
• Mettler Family Vineyards, Aglianico
• St. Amant Winery, Mohr-Fry Ranch Alicante Bouschet
• Inkblot (by Michael David Winery), Cabernet Franc
• Mettler Family Vineyards, Cabernet Sauvignon
• Peltier Winery, Schatz Farms Family Reserve Cabernet Sauvignon
• Rapture (by Michael David Winery), Cabernet Sauvignon
• PRIE Winery, Hux Vineyard Marzemino
• LangeTwins Family Winery, River Ranch Vineyard, Montepulciano
• Bokisch Vineyards, Sheldon Hills Vineyard Monastrell
• Anaya Vineyards, Nebbiolo
• Mettler Family Vineyards, Petite Sirah
• Fields Family Wines, Fields Family Vineyard Syrah
• Bokisch Vineyards, Gran Reserva Tempranillo
• Fields Family Wines, Lot 13 Vineyard, Tempranillo
• m2 Wines, Kirschenmann Vineyard Tempranillo
• McCay Cellars, Lot 13 Vineyard Tempranillo
• Heritage Oak Winery, Voilá (Cabernet Sauvignon/Syrah/Petit Verdot/Cabernet Franc)
• LangeTwins Family Winery, Midnight Reserve (Cabernet Sauvignon/Malbec/Merlot/Cabernet Franc/Petit Verdot)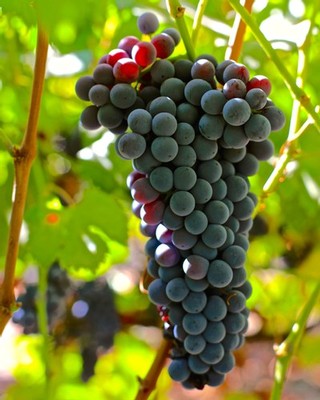 Sparkling wines to kick off holiday celebrations
• Acquiesce Winery & Vineyards, Sparkling Grenache Blanc
• LVVR, Sparkling Cellars Brut
• LVVR Sparkling Cellars, Blanc de Blancs
• LVVR Sparkling Cellars, Rosé
• Serendipity (by Nostra Vita Family Winery), Blanc de Blanc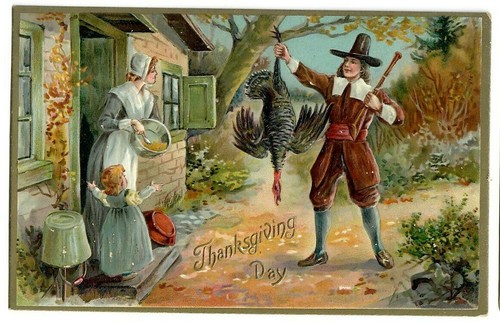 Comments