Letters from Lodi
An insightful and objective look at viticulture and winemaking from the Lodi
Appellation and the growers and vintners behind these crafts. Told from the
perspective of multi-award winning wine journalist, Randy Caparoso.

May 8, 2023 | Randy Caparoso
Sensory distinctions of wide range of grapes going into dry Lodi grown rosés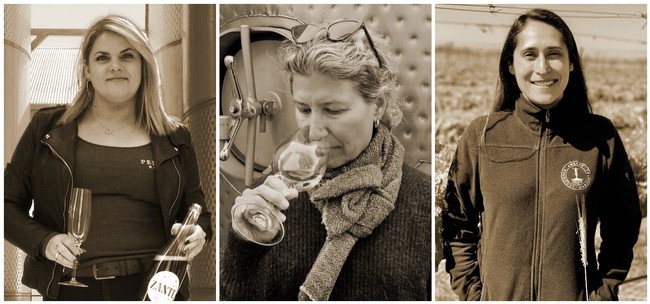 Rosé All Day! will be the subject of the 1:00 PM Wine Seminar taking place during the upcoming 2023 Lodi Wine Experience Grand Tasting in the dreamily landscaped Lodi Lake, Saturday, May 20, 2023.
Lodi-grown rosés are not just classically dry, but also made from a dazzling array of red wine grapes. Because rosé grapes are typically picked early each season to achieve light, graceful, mineral-inflected styles, it is not always easy to delineate "varietal" distinctions in their aromas.
Nonetheless, each grape contributes its own unique character, particularly on the palate, where grapes often express their distinctions in terms of acidity, sense of body, and texturing.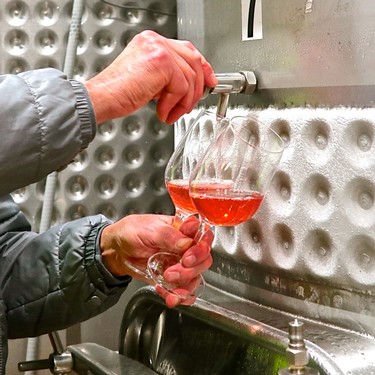 The beauty of Lodi, of course, is that over 100 different grape varieties are grown in this appellation; over half of them black-skinned grapes, producing both red wines and rosés. Therefore, there is a myriad of dry rosés to choose from, virtually all of them excellent.
At the Lodi Wine Experience, the following four wineries and representative winemakers will lead a lucky audience through a tasting of all the fun qualities that make Lodi grown rosés special:
• LangeTwins Family Winery & Vineyards—Senior winemakers David Akiyoshi and Susana Vasquez will present their Italian-inspired rosés crafted from Aglianico and Nero d'Avola.
• Peltier Winery—Head winemaker Gianni Abate and associate winemaker Bryce Willingham will show a fascinating range of rosés made from Pinot noir, Cabernet Sauvignon and Zinfandel.
• Acquiesce Winery—Owner/grower/winemaker Sue Tipton and assistant winemaker Christina Lopez will present their two Mediterranean-style rosés made from Grenache and Cinsaut.
• Lorenza Wine—Owner/winemaker Melinda Kearney deftly crafts a classic, Southern French style of dry rosé made from multiple grapes—Grenache, Carignan, Cinsaut, and Mourvèdre— served in the nation's finest restaurants from Hawaii to New York.
Lodi's wide range of rosé grapes and the wine styles they produce
What are the grapes used in Lodi's myriad styles of rosé, and what are the basic taste differentiations to expect out of them? Here is a list, of each variety's basic sensory attributes, along with recommended brands: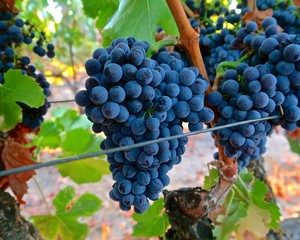 Grenache (as varietal label rosés)
• Look for bright strawberry/cherry aromas, generally a round and fleshy texture, and slight minerality in flavors couched in light-medium-bodied qualities on the palate.
• Key producers: Acquiesce Winery; McCay Cellars; Oak Farm Vineyards; Lucid Wines; PRIE Winery "Clair"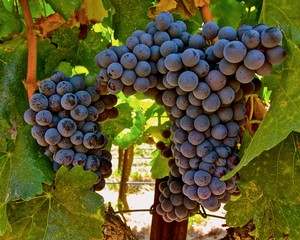 Grenache (as the key component in classic blends)
• When Grenache is used as a blend, its medium-bodied, strawberry/cherry fruit profile is usually given a firmer textured phenolic content, often with enhanced acidity and almost chubby quality on the palate.
• Key producers: Bokisch Vineyards "Rosado" (Grenache with Tempranillo and/or Graciano); Lorenza Wine (Grenache, Carignan, Cinsaut, Mourvèdre); Klinker Brick Winery (Grenache, Carignan, Syrah, Mourvèdre); Mettler Family (Grenache, Syrah, Mourvèdre); Mikami Vineyards (Grenache, Syrah, Mourvèdre); PRIE Winery "Eleanora" (Grenache, Mourvèdre); Seis Soles Wine Co. (Grenache, Mourvèdre); McCay "Reserve" (Grenache, Cinsaut)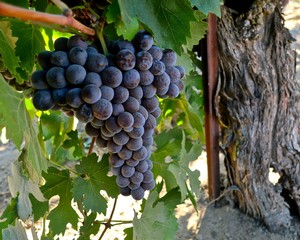 • Largely because of the presence of the historic 25-acre Bechthold Vineyard—Cinsaut planted in 1886—Lodi has become well known for dry rosés made from this Southern French grape which produces round, fruit-forward (strawberry, cherry, rhubarb, cranberry-like) styles of wines that are moderate in acidity yet have a svelte, flowing, often mineral or earth-toned character.
• Key producers: McCay Cellars; Michael David Winery; Onesta Wines; Acquiesce Winery; Estate Crush; Ser Winery; Birichino Winery; Acquiesce Winery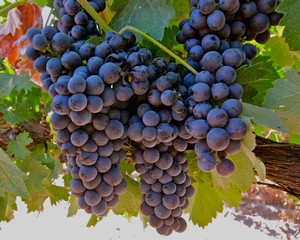 Mourvèdre (as the key component in blends)
• Mourvèdre is a classic Southern French grape which, when dominant in a rosé blend, usually produces a style with a mineral-toned red fruit quality and a medium body with more of a flowing, slightly flesh, sometimes fleshy texture on the palate.
• Key producers: Fields Family Wines "La Vie En Rosé (Mourvédre, Syrah); McCay "Cellar Reserve" (Mourvèdre, Grenache)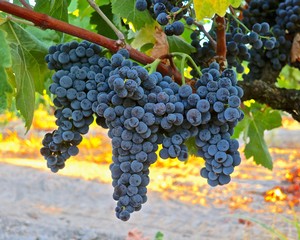 • Because most Carignan vineyards in Lodi consist of very old vines (closer to 75 to 100 years), you find more reds than rosés made from this classic Mediterranean grape (meaning, extremely well suited to Lodi's Mediterranean climate); but when produced into a rosé, it is crisp (the grape is prized for its natural acidity), beautifully scented with red fruit (cherry, raspberry) and transparent with mildly earthy or minerally tones.
• Key producers: McCay Cellars; PRIE Winery; Ferdinand Wines; Skyline (by Thomas Fogarty)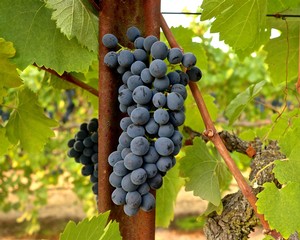 • Although not typically used as a dominant grape in a rosé blend, this variety is a natural in the Lodi appellation because of its Mediterranean lineage, producing light-medium bodied dry styles with a strawberry fragrance and a natural, citrusy zestiness.
• Key producers: Jeremy Wine Co.; Michael David (60% Syrah with Cabernet Franc and Merlot)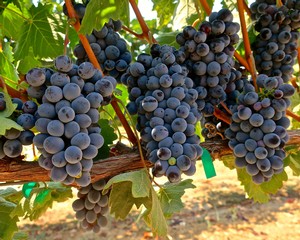 • Barbera is a classic Northern Italian grape known for one specific sensory quality: It produces red wines with the highest amount of acidity (i.e., a tart, sometimes even sharp, taste) of any other red wine grape known to man. This translates into dry rosés with a refreshing degree of tartness to go along with fragrant red berry perfumes.
• Key producers: St. Amant Winery; Christopher Cellars; Heritage Oak Winery; D'Art Wines ("White Barbera")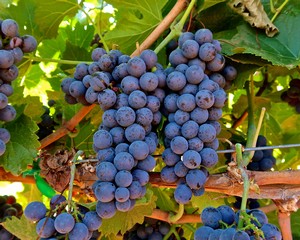 • Pinot noir makes such fantastic rosé, it's a shame it's rarely used as such in Lodi and elsewhere on the West Coast, producing a style that is invariably sleek, graceful, red fruit and rose petal scented, crisp, light, long and refreshing.
• Key producers: Peltier Winery; Rescue Dog Wines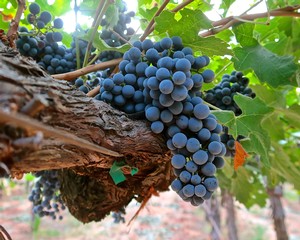 • Like Pinot noir, Cabernet Sauvignon is sorely under-utilized as a rosé grape because this variety produces virtually the most pungent (billowing minty red berry, cherry or strawberry aromas), full-bodied yet fleshy and well-rounded style of pink wine imaginable.
• Key producers: Peltier Winery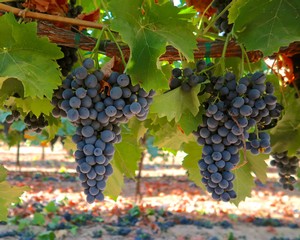 • A number of excellent varietal rosés imported from Sicily, the grape's region of origin, lends credence to the wisdom of producing dry pink wine from this grape, which is zesty in acidity while light and graceful on the palate, exuding red fruit qualities such as cherry, strawberry, pomegranate, and red currant.
• Key producers: LangeTwins Family Winery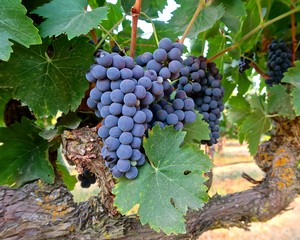 • This Tuscan, Italian grape is a natural for rosé because of the grape's pointed natural acidity, producing light and palate-freshening styles with subtle, floral-leafy notes suggesting strawberry and cherry-scented tea.
• Key producers: Sand Point; Karen Birmingham; Scotto Family Cellars
• Another ancient (cultivated since Roman Empire days) black-skinned Italian grape known for a high level of natural acidity, which produces refreshingly crisp and airy fresh dry rosés with a more floral scent than more conventional rosé grapes (such as Grenache), tinged with strawberry, violet and red licorice notes.
• Key producers: LangeTwins Family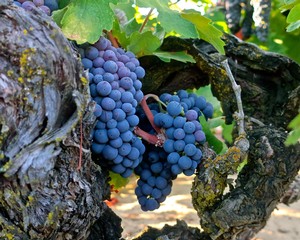 • Lodi is California's leading grower of Zinfandel by far (responsible for approximately 40% of tonnage grown in the state each year), and therefore was the leading source of grapes for pink-colored "White Zinfandel" forever and ever. Medium-sweet White Zinfandel is not nearly as popular as it was 25 years ago, but when made into a dry style rosé the grape still produces wines with fresh, lush watermelon/cherry aromas, fairly zesty, occasionally grapefruity acidity, and medium to full body.
• Key producers: Harney Lane Winery (varietal not notated on the label); Turley Wine Cellars; Peltier Winery; Mikami Vineyards; OZV; Stama Winery; Stonum Vineyards; Monte Rio Cellars; Michael Klouda; Jeremy Wine Co.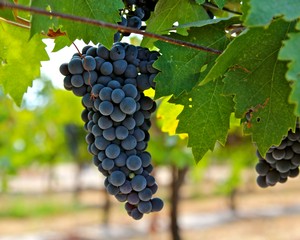 Zinfandel (as a key component in the blend)
• Even when blended with other grapes, Zinfandel as a varietal defines the fruit profile (watermelon, strawberry, raspberry) and refreshing, zesty quality of dry rosés made primarily from the variety.
• Key producers: m2 Wines (Zinfandel, Carignan)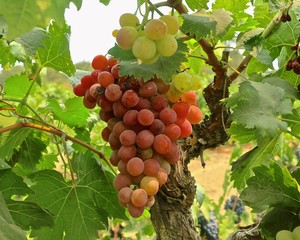 • This now rare, vividly pink-colored heirloom grape, planted in Lodi primarily as a table grape between the 1880s and 1980s, produces a soft textured, appealingly fleshy, gentle pink wine, yet one that can retain mildly crisp acidity and aromas suggesting fresh peach and rose petals.
• Key producers: Sabelli-Frisch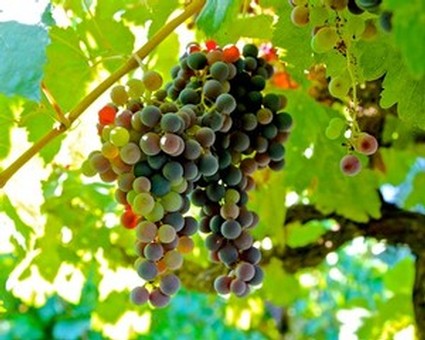 • There is not much of this historic grape (between the late 1700s and 1850 Mission was the only variety cultivated in California) in Lodi or anywhere else in the Golden State, but it is one that shows its varietal character when crafted into a dry rosé—herby kitchen spiciness tinging cherry, raspberry, Jolly Rancher-like watermelon perfumes, and a light-medium body perked up by zesty acidity (since this grape is typically picked slightly underripe, with grape acidity is high).
• Key producers: Lucid Wines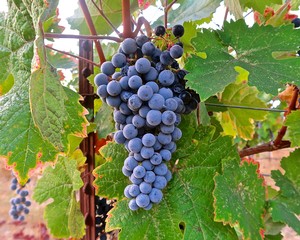 • This German crossing yields grapes of extremely dark color and sturdy tannin when vinified as a red wine in Lodi; as a rosé, however, it falls on the light and delicate side (primarily because it is picked lower in sugar than most varieties), exuberant in natural acidity and exceptionally aromatic (cherry, rose petals, a touch of guava).
• Key producers: Hatton Daniels Wine Cellars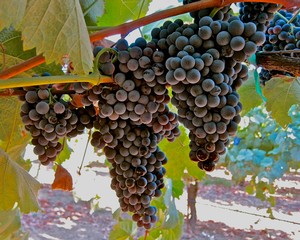 • When turned into a rosé, this ultra-black skinned South-West French grape can produce a light, refreshing yet fleshy textured wine; almost strangely, more peachy than red fruit scented more typical of rosés.
• Key producers: Ursa Vineyards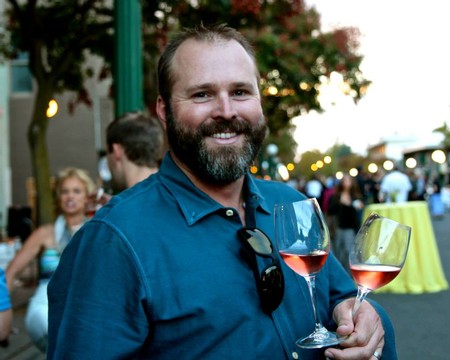 Comments