Letters from Lodi
An insightful and objective look at viticulture and winemaking from the Lodi
Appellation and the growers and vintners behind these crafts. Told from the
perspective of multi-award winning wine journalist, Randy Caparoso.

January 4, 2022 | Randy Caparoso
The changing wine market Lodi vintners will be facing in 2022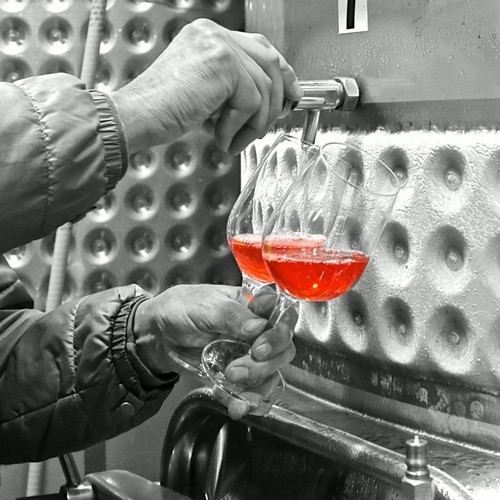 Glacial market changes since the 1970s
Changes in the wine market typically go slowly but surely. Fifty years ago, for instance, nearly half of American wine consumers were still drinking fortified dessert wines. Since these were sweet, generic category wines such as Port, Sherry, Madeira, and Muscatel, winegrowing regions such as Lodi were thriving with ample acreages of grapes like Zinfandel, Carignan, Colombard, and Palomino. Even Flame Tokay, Lodi's vaunted table grape, was utilized for these dessert wines, particularly for the production of the spirits (i.e., distilled liquor) needed to fortify these wines.
During the 1970s and '80s, consumers quickly developed a preference for non-fortified table wines — particularly varietal bottlings made from grapes like Cabernet Sauvignon, Zinfandel, Sauvignon blanc (often sold as "Fumé Blanc"), Chenin blanc and Riesling (the latter, once sold as "Johannisberg Riesling" by California wineries).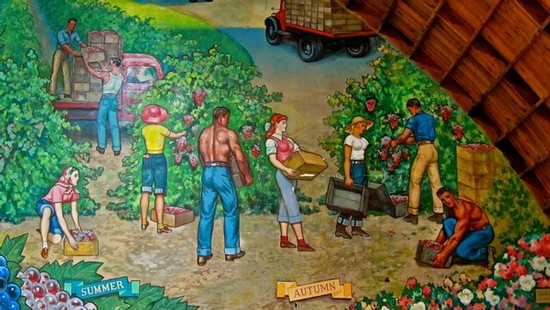 While Lodi AVA growers began to make adjustments in the vineyards — planting these "new" grapes for producers like Robert Mondavi, who returned to his hometown of Lodi to establish Woodbridge Winery in 1979 — it would take a little longer for Lodi area wineries to transition from grower-owned cooperatives (specializing in dessert wines and brandies) to independent Napa and Sonoma style models geared more towards premium table wines.
During the mid-1980s, the biggest rages were suddenly Chardonnay and a pink version of Zinfandel called "White Zinfandel," both of which sold for as little as $4.99 in seemingly every liquor and grocery store in the nation (despite the fact that liquor laws were still so backward, there were many states where wine couldn't be sold in supermarkets). Because they happened to sit on more acreage of Zinfandel than any other region in California, Lodi growers enjoyed about a decade and a half of relative prosperity supplying grapes for these "fighting varietals" (the marketing term of those days).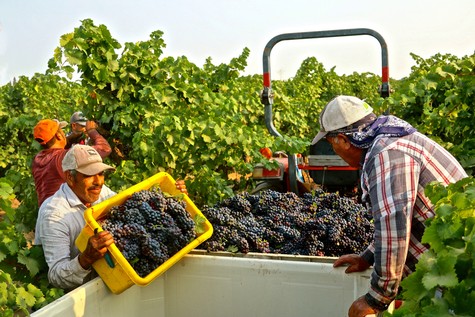 The residual impact of the pandemic
Here in 2022, Lodi growers and vintners are facing a slightly different market. Table wines are still by far the most popular wines, outselling sparkling wines and champagnes by over twelve times (re Statista, Wine Consumption in the United States by Category); although sparkling wines, in general, are 4% of the overall wine market, sales have increased by 30% in volume and 41% in value over the past year (Wine Industry Network, 2021 Mid-Year DtC Wine Data Report Highlights).
The COVID-19 pandemic, of course, has had a dramatic impact on the spending habits of American wine consumers. During the previous year in 2020, wineries saw their DtC (i.e., Direct-to-Consumer) sales, conducted largely online, increase by 27% over 2019. Mid-2021 reports show that DtC sales have increased another 1.9% since 2020.
Statistics compiled by the Wine Institute in San Francisco, demonstrate the marked increase in overall consumer wine consumption between 2019 and 2020: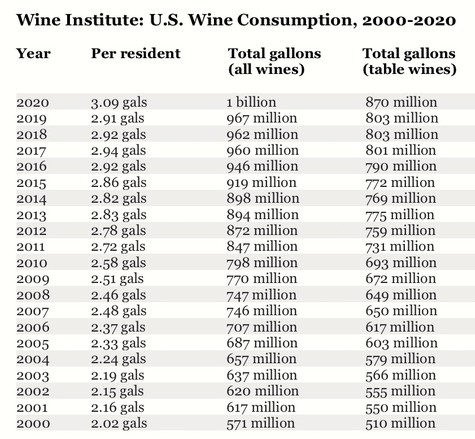 What is interesting is that Californians are no longer selling directly to just Californians. In 2020, for example, wine sales increased by 26.3% in the state of Kentucky. Why the sudden thirst? Simply, access: For the first time ever, in 2020 Kentuckians were allowed to purchase wine directly from out-of-state wineries (the only catch being the steep cost of licenses to providers). Not only that, Kentucky laws were loosened enough to enable wine and liquor shops to make home deliveries, and restaurants were allowed to sell bottles with their food delivery and takeout orders (re Wine Lovers Page, Take a gulp of these wine statistics, February 12, 2021).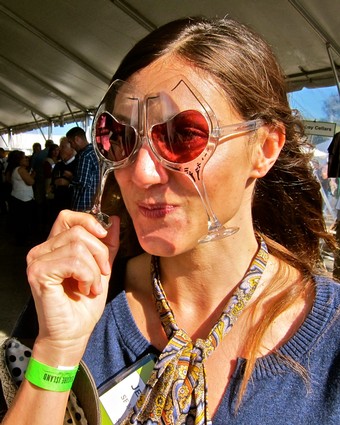 In a similar fashion, other states that have seen significant increases in wine sales over the past two years include Virginia (16.3%), Colorado (14.8%), Louisiana (13.4%), Illinois (11.1%), North Dakota (8.4%), Arkansas (8.2%), Alaska (8.1%), Florida (6.1%), Tennessee (6.0%) and Connecticut (5.7%). You can bet that local Lodi wineries have their eye on these emerging markets as well.
Although wine has been made in all 50 states for quite some time, according to Backbar's November 8, 2021 report, "California still dominates the U.S. wine market by a large margin," despite losing 2.4% of the market share since the beginning of the year. For the record, Washington, Oregon, and New York are the next largest wine-producing states. Bac Kbar's graph showing domestic market shares between 2019 and 2021: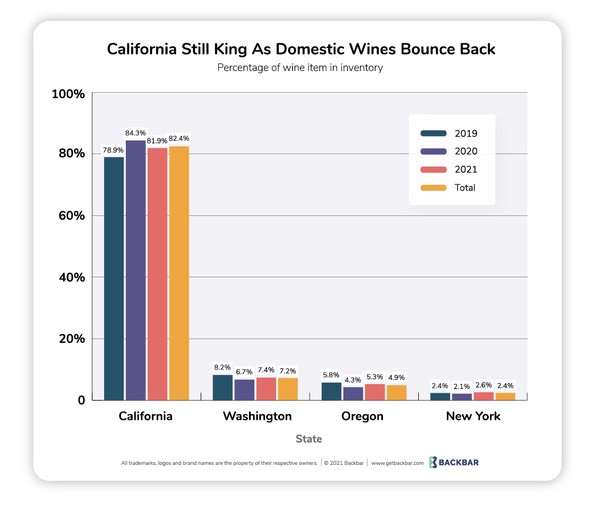 Ongoing premiumization and hopeful revival of restaurant sales
While Wine Intelligence is a London-based global market advisor, they've reported some interesting tidbits in their December 14, 2021 report. In The premiumization train will keep on rolling in 2022, they write:
One of the most notable silver linings of the pandemic for the wine industry has been consumers' willingness to transfer the budgets they would have spent in going out and travel to higher quality food and beverages for the home. After an initial blip during the first period of lockdown, the premium and super-premium price categories of wine, which in the US context means wines selling for USD 10-20 and over USD 20 per bottle respectively, have bounced back by +2-4% in volume terms in the first 6 months of 2021, according to IWSR data. At the very top end, the Liv-Ex Fine Wine 100 Index, which measures the prices of the most sought-after fine wines in the secondary market, hit an all-time high in October, capping an impressive 17-month run of increases.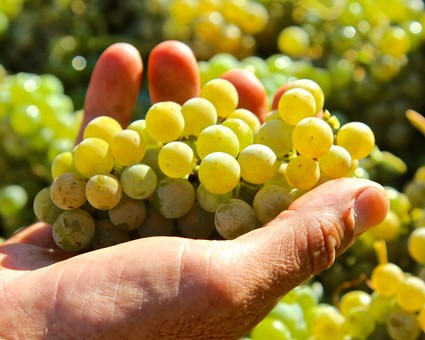 Given such observations, here is a question currently being debated among Lodi-based wineries: Are Lodi wines underpriced? While top-quality Lodi Zinfandel is being sold for anywhere between $28 and $59, you can find authentic, barrel-aged, vineyard-designate Zinfandels for as low as $18 or $20. The same thing for emerging categories such as Lodi-grown Albariño and Tempranillo, selling for as little as $15. Cinsauts from Lodi's venerated Bechthold Vineyard, originally planted in 1886, are priced primarily between $26 and $35 — an absurdity considering the fact that these 135-year-old vines yield some of the rarest, and most genuinely compelling, wines in the world.
On one hand, lower prices reinforce a positive reputation for exceptional value — in what other American wine region can you find as high quality for the price? — while on the other hand, the price has always been inextricably tied to the perception of quality. Studies are proving the fact that consumers associate price with quality (re Stanford Business), despite the reality that price has a lot less to do with quality than what is generally assumed. Making a point of pricing wines above their competitors in order to perpetuate a perception of prestige, producers in France's Bordeaux and Burgundy regions as well as in Napa Valley have been banking on this psychology for going on fifty years.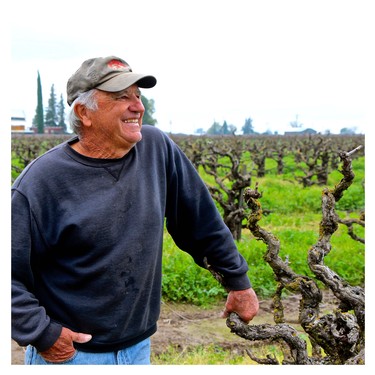 So the question for many Lodi wineries in 2022 might be, should prices be raised to help elevate the appellation's reputation and, while doing so, increase the growers' opportunity for higher tonnage prices to meet the ever-increasing costs of farming? Discuss.
Restaurant wine pricing, of course, has always been higher than retail because it is a higher-cost business. Wine list placement has been a successful way of associating brands with prestige for as long as anyone can remember. However, wineries that were highly dependent upon sales in the on-premise industry (i.e., restaurants and hotels) were hit especially hard by the pandemic in 2020, and these include a number of Lodi's small, handcraft producers.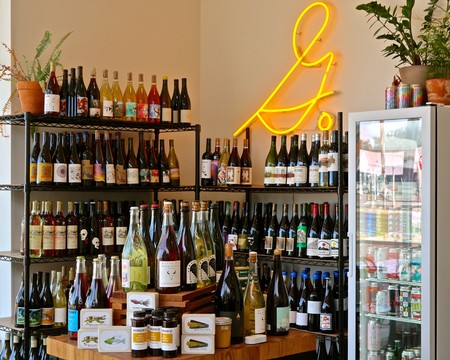 This past September 17, 2021, there was a promising Wine Industry Network report entitled 2021 Close to Reaching 2019 Sales Levels In On-Premise OPM (On-Premise Measurement) Data. Knock on wood (re the SARS-CoV-2 Delta and Omicron variants), but according to this report:
... 2021 has told a different story for the On-Premise, still with its challenges, but on a steady road to recovery... Comparing April 2021 vs 2019 it is clear that recovery had returned to the On-Premise. This is evident through the proportion of sales; beer sales were 84% in 2019, wine sales were 84% in 2019, and spirits sales were 82% in 2019...
As tracked in our consumer Impact Study every four weeks, most consumers feel comfortable with the measures bars and restaurants are taking to ensure a safe experience. Operators are also more experienced and prepared in comparison to last year when the channel was turned upside down. The focus is on leaning in and understanding a state-by-state level, who's visiting where and drinking what, to ensure that your strategy is local enough to focus on the future while adapting to changing conditions.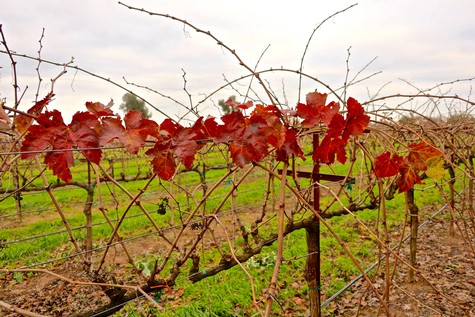 The two most operative terms in the aforementioned paragraph are "local strategy" and "adapting to changing conditions." In 2022, Lodi wineries, like wineries up and down the West Coast, will continue to adjust their strategies to what they do best, which is tied directly to what grows best in the Lodi Viticultural Area.
Putting the appellation's natural grape versatility to work
While varietals such as Cabernet Sauvignon and Chardonnay remain the nation's best-selling wine categories, many local wineries are doing just as well or better with varietals such as Tempranillo and Albariño for the same reason why these grapes do so well in Spain — because these varieties are so suitable to Lodi's climate and soils.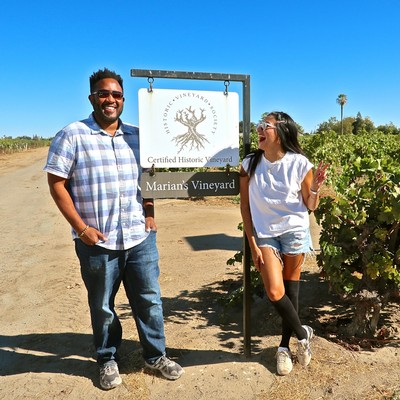 For the exact same reason, Pinot Noir will remain a forte of cooler climate regions such as Sonoma Coast and Santa Barbara. Regions in the Sierra Foothills such as Amador County are carving out a unique niche with grapes such as Barbera and Sangiovese, varieties that excel on hillside sites. There is, in fact, lots of Pinot Noir and Barbera, plus a decent amount of Sangiovese, grown in Lodi; but acreage of these grapes will probably never expand to the extent of a grape-like Zinfandel, which has even more of a natural affinity with Lodi's particular terroir.
Speaking of which: While the most recently available statistics on market shares show that demand for Zinfandel has fallen drastically — according to Silicon Valley Bank's State of the U.S. Wine Industry 2021 report, White Zinfandel is down to less than 2.5% of the overall market, and red Zinfandels barely 2% — Zinfandel remains Lodi's most widely planted grape, primarily because of its historic role plus the simple fact that it grows so darn well here.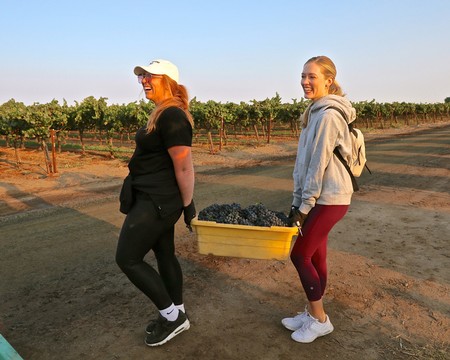 None of Lodi's independent wineries, as it were, produce a typically medium-sweet "White Zinfandel," and when they do make a pink wine out of the grape, it is usually as a dry rosé and sold as such. Instead, in the Lodi region, Zinfandel will continue to be bottled as a distinctive (on a sensory level) premium red varietal of heritage significance, as well as it should.
Because Lodi also serves the role as the primary grape supplier for the entire California wine industry, Zinfandel is now just one of the numerous grapes defining the appellation. Cabernet Sauvignon, Chardonnay, Merlot, Pinot Gris (a.k.a., "Pinot Grigio"), and Petite Sirah are Lodi's other most widely planted grapes because these varieties represent today's consumer preferences (although Petite Sirah is utilized not so much for varietal red bottlings as for red wine blends, which have become the third most popular category of wine in the U.S. after Cabernet Sauvignon and Chardonnay).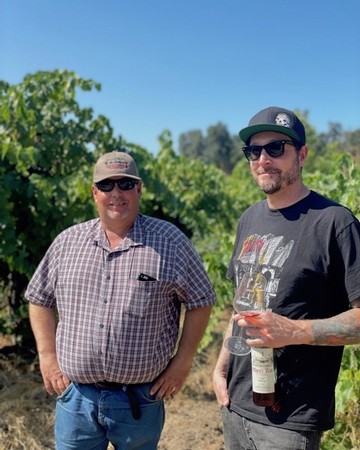 Each year over the past five or ten, Lodi growers have been seeing growing interest from small, specialty, "cool kid" winemakers based outside the region who have "discovered" the built-in versatility of Lodi viticulture. Small-scale, handcraft wineries (what used to be called "boutiques" in the '60s and '70s), also associated with the growing trend towards "natural" winemaking, are attracted to Lodi precisely because the region's Mediterranean climate is so friendly to a full range of Vitis vinifera (i.e., the European family of wine grapes). There are now over 100 other grapes — everything from Aglianico to Zweigelt — commercially grown in the AVA; generally sold for prices that burgeoning, experimental, undercapitalized entrepreneurs can afford.
While small producers are exactly that — representing a minuscule proportion of grape sales compared to that of the giant, largely corporate wineries — these brands will continue to play outsized roles in the increased perception of Lodi as a premium winegrowing region. As a reminder, many of America's most commercially successful, now-mainstream brands started off as obscure micro-wineries, yet these are the wineries that helped to raise the reputation of regions such as Napa Valley, Santa Barbara, Willamette Valley, and even Finger Lakes to prestige levels.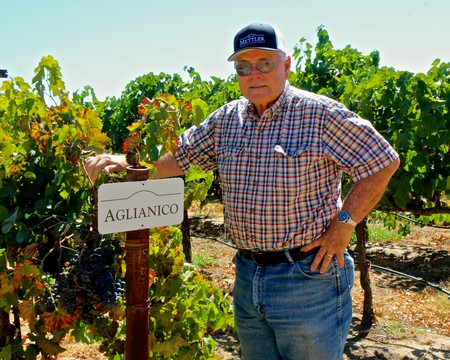 Meanwhile, in 2022, the most market-savvy Lodi-based wineries will continue to forge a path towards premiumization to meet consumers' growing willingness to spend more for higher or induplicate quality. Besides varietal reds, whites, dry style rosés as well as sparklers, local producers will also continue to focus on their own red wine blends — the finest red wines to come out of Lodi over the past few years have been blends of at least three different grapes — while stepping up their sales and marketing directly to consumers, either online or at the door.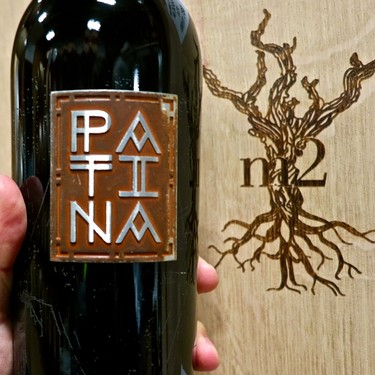 Nothing, of course, is ever given when it comes to wine marketing. While consumer tastes will undoubtedly metamorphosis at the usual gradual pace, the one thing that has become increasingly clear is that today's wine lovers are sophisticated enough to recognize quality when they taste it, notwithstanding the vagaries of market perception. Quality, by today's definition, is now associated with factors such as cachet, originality, authenticity... that is, all the things that wine regions can do to differentiate themselves from other regions.
There are plenty of things that distinguish Lodi in terms of terroir. In 2022 it will be a matter of capturing these attributes in the sensory profiles of wines, their packaging, and the marketing strategies of both growers and wineries. If you build it, as it's said, they will come.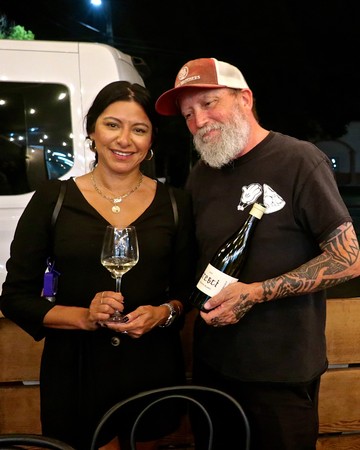 Comments