Letters from Lodi
An insightful and objective look at viticulture and winemaking from the Lodi
Appellation and the growers and vintners behind these crafts. Told from the
perspective of multi-award winning wine journalist, Randy Caparoso.

October 21, 2022 | Randy Caparoso
The Perlegos Family debuts wines fulfilling Lodi's natural Mediterranean identity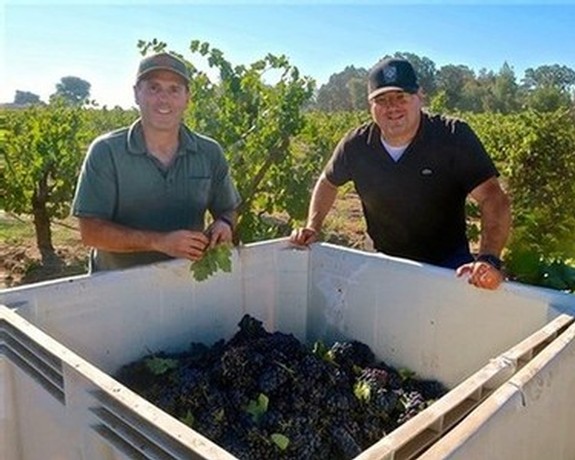 Next week, October 25, 2022, is the day: The day when Jeff and John Perlego release their first-ever wines under their Perlegos Family Wine label.
The Perlegos brothers are second-generation Lodi growers of proud Greek heritage. They are also widely known for their meticulous, quality-focused farming practices, developing something of a cult reputation among small, artisanal "cool kid" wineries that have been sourcing their grapes over the past ten years.
For their own long-awaited wines, the Perlegos branding is focused and straightforward. As they put it, "Mediterranean inspired, California grown."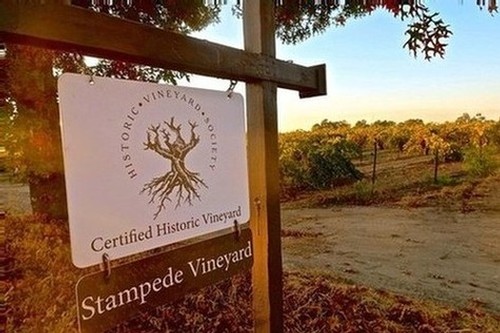 By "Mediterranean," they refer to the fact that they source from vineyards—primarily owned and farmed themselves—in the Lodi Viticultural Area, which is defined by a Mediterranean climate classification.
Most of the California coastal regions, from Sonoma County all the way down to Santa Barbara, are defined by a classic Mediterranean climate: Essentially, seasons marked by cool, wet winters and nearly bone-dry, warm-to-hot summers similar, of course, to what you find in Mediterranean winegrowing countries such as Spain, Southern France, most of Italy and Greece. This is probably the most natural climate for wine grapes in the world.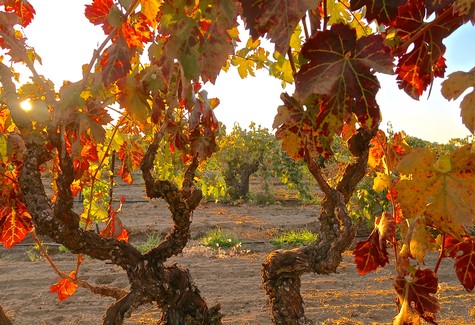 The Mediterranean climate in the Lodi AVA, however, is slightly different from that of the rest of California, mostly because it does not experience as much fog influence as the coastal regions. Yet Lodi has the same growing season diurnal temperature swings—nighttime temperatures dipping down into the 50°s, and peak summer daytime temperatures rising to 90° or more—as California's coastal regions. With almost nary a cloud in the sky, grapes ripening on Lodi vines see the sun from the moment it rises above the Sierra Nevada through every second until it sinks into the Delta.
If grapes were people, this means Lodi grapes have a little more of a sun tan than those of, say, Napa Valley, Sonoma County, or Santa Barbara. Think of Lodi grapes as being like the Polynesians of California. The direct impact on resulting wines is a little more fragrance and high-toned fruit quality, yet with just as many fresh, crisp attributes resulting from cool nights and Delta breezes.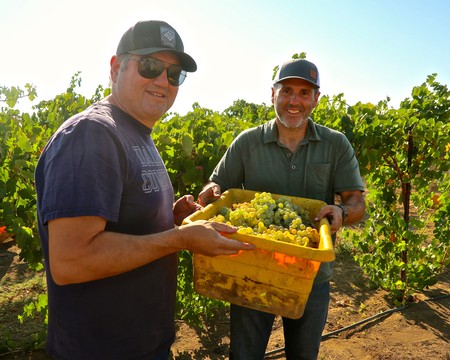 The exciting part about the debut of the Perlegos Family brand is that these wines will reflect Jeff and John Perlegos' dogged determination to preserve as much of that distinctive Mediterranean character in their wines as possible.
Towards that end, as Jeff Perlegos puts it: "All the Perlegos wines are native yeast fermented. Grapes are picked early enough so that the wines are never overripe, they'll have lots of natural acidities that don't have to be 'adjusted' in the winery, and they'll be relatively low in alcohol, preferably around 12%."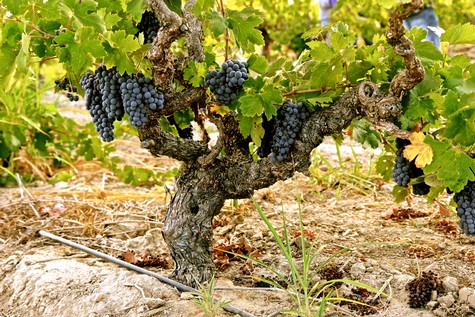 Adds John Perlegos, "Neither will our wines be heavy in oak. If we use barrels, it will be neutral wood [i.e., previously used barrels that impart minimal oak flavor], and preferably French [barrels coopered from oak culled from forests in France tend to be more subtle than oak grown in the U.S. or other European countries]."
In other words, the Perlegos brothers aim to produce wines that taste exactly like where they come from. Zero, if you will, "manipulation."
As grape growers, the vineyard that the Perlegos brothers have hung their hat on has been the Stampede Vineyard, located alongside the southern banks of the Mokelumne River as it snakes down from the Sierras past the little community of Clements, east of the City of Lodi. While Stampede Vineyard falls within Lodi's Clements Hills AVA, the vines grow in a sandy loam soil similar to what is found around the City, in the Mokelumne River AVA.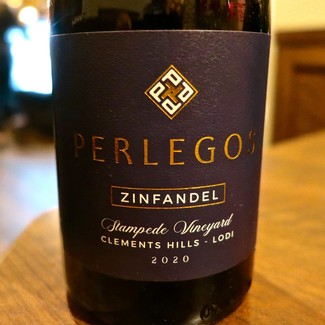 The Stampede Vineyard is planted primarily to Zinfandel, and it produces a floral, red fruit-scented (cherry/strawberry/raspberry) iteration of the varietal similar to most Lodi Zinfandels, Where it diverges from the rest of Lodi in its palate feel, which is edgier with higher acidity and firmer tannin than almost all other Lodi Zinfandels. Hence, the 2020 Perlegos Family Stampede Vineyard Clements Hills-Lodi Zinfandel ($32) is redolent of a bright, black cherry-like fruit, totally unfettered by oak, coming across with a sense of restraint, just medium in the body (a light feeling 13.1% alcohol), rounded yet zesty and savory in its long, berry focused finish. Very true, as John Perlegos says, "to the sense of tannin/acid for which Stampede Vineyard is known."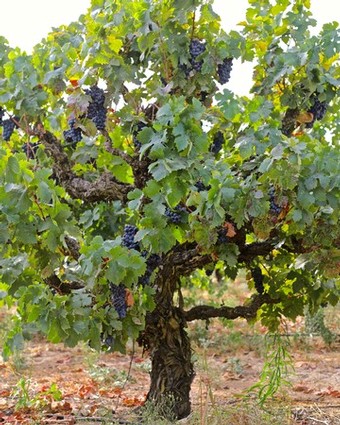 Next to the Stampede Vineyard Zinfandel plantings in the Clements Hills is a commercial Merlot block owned by the Perlegos brothers. Jeff tells us: "John wanted to see what the Merlot can do. I was hesitant because I wasn't sure if that would be in keeping with our brand identity, which is Mediterranean [Merlot is a grape associated with France's maritime climate-defined Bordeaux region, adjacent to the Atlantic Ocean rather than the Mediterranean Sea].
"But I always thought Lodi had great Carignan, so I suggested blending the Merlot with Carignan from the Mule Plane Vineyard"—referring to the Historic Vineyard Society-certified planting originally established in the late 1920s by the Shinn family, on the west side of the Mokelumne River-Lodi appellation. We added 25% Cinsaut from the Sprague Family Vineyard, and these two grapes changed the Merlot, giving it the Mediterranean character we were after."
The 2021 Perlegos Family Lodi Red Wine ($30), in fact, retains the plush, round, plump, and plummy fruit qualities many wine lovers adore in Merlot (50% of this blend), but the Carignan (25%) adds a definite "wild scrub" quality (think of resiny Mediterranean herbs such as rosemary and thyme) in the aroma and flavor, while the Cinsaut component (25%) adds to the soft, round texture plus an intrinsic kitchen spice/black pepper quality of its own. As with the Stampede Vineyard Zinfandel, minimal intervention winemaking and deliberate avoidance of over-making (11 months aging in neutral barrels) also allow the wine's natural, floral fruit (in that sense, very "Lodi") and the nuanced herb/spice attributes of the grapes to roll and flow in this blend.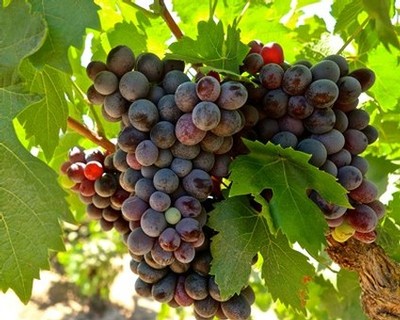 Cinsaut is a chubby black-skinned Mediterranean grape often grouped as a "Rhône" grape, despite the fact that it is grown throughout Southern France's vast sea of vineyards (not just in the Rhône Valley) and used primarily to produce dry rosés. In Lodi, however, the Cinsaut grape produces amazing red wines from both ancient vines—the historic Bechthold Vineyard, planted in 1886, is Lodi's oldest surviving nineteenth-century vineyard—and spanking new vines, such as the Sprague Family Vineyard planted just four years ago in Lodi's Clements Hills.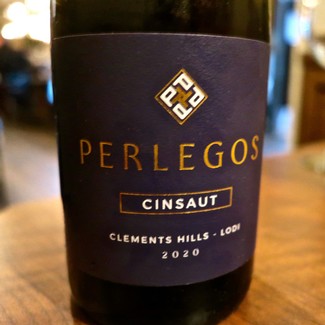 The 2020 Perlegos Family Clements Hills-Lodi Cinsaut ($28) is pure, fresh, and as bright and sunny as the Lodi sun in the grape's typical strawberry/pomegranate/spiced rhubarb pie-ish fruit profile, couched in easy-chair tannin and a pliant, moderately weighted body (12.9% alcohol). Explains Jeff Perlegos: "We did a 20% carbonic maceration [i.e., a whole cluster/berry containment that initiates an intracellular fermentation resulting in ultra-soft tannin and accentuated fruit qualities], while another 40% whole cluster fermentation gave the wine a little bit more structure than if we had 100% destemmed it. We aged it in just 7 months in neutral French oak to let the fruit shine."
While the Perlegos brothers' initial offering will all be red wines, their followers will be able to look forward to future releases of white wines from two rare grapes of Greek lineage, Assyrtiko, and Vidiano, planted just four years ago in the family's vineyards on the east side of the Mokelumne River AVA as well as in Clements Hills.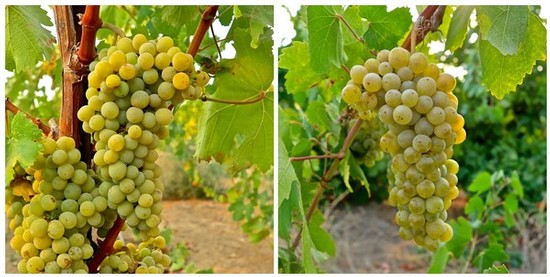 The first vintage of Perlegos Family-grown Assyrtiko, 2021, is still resting in barrels, yet to be bottled. There is a minuscule bottling of 2021 Perlegos Family Mokelumne River-Lodi Vidiano, but supply is so scant that this wine will not be for sale (it is barely enough for the Perlegos family to drink!). And so, for now, while this report is strictly academic, this first vintage of Vidiano is an amazing wine—luxuriously layered, honeyed, and poached pear-like in the aroma and flavor, yet crisp, light (13.1% alcohol) and dry on the palate.
The signs are already plain as day: Lodi will soon prove to be a natural home for Greek varieties, as much as it has already been demonstrated by dozens of other Mediterranean grapes basking in the Lodi sun like vinous Polynesians.
Look out, world!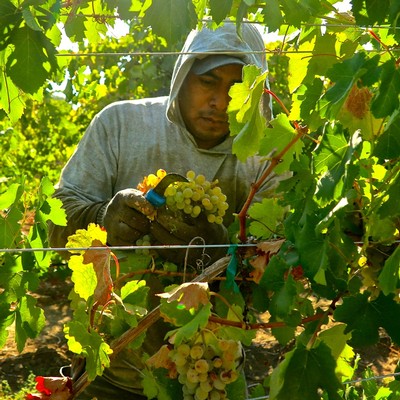 Comments