Letters from Lodi
An insightful and objective look at viticulture and winemaking from the Lodi
Appellation and the growers and vintners behind these crafts. Told from the
perspective of multi-award winning wine journalist, Randy Caparoso.

November 19, 2019 | Randy Caparoso
Sommeliers share thoughts on Lodi wines and how to expand their market presence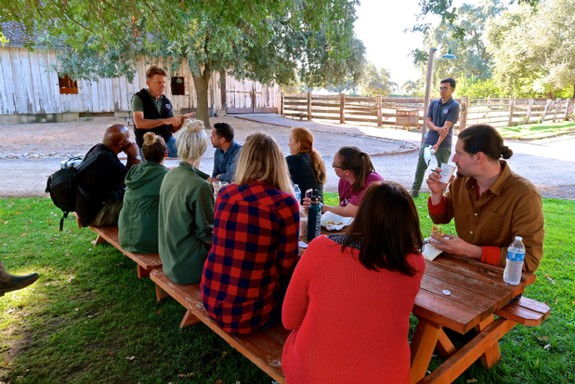 SommFoundation, a supportive arm of the Guild of Sommeliers (which, in turn, is the educational arm of the Court of Master Sommeliers), has just released its post-event survey reporting on a "Harvest Enrichment Trip" to Lodi wine country experienced by eight sommeliers this past September 8-12, 2019. The sommeliers traveled to Lodi from Austin, Brooklyn, Orlando, Atlanta, Chicago, Fort Worth, and Edmonton, and were also joined by a sommelier representing Lodi's Wine & Roses Hotel & Spa.
SommFoundation's self-stated mission is "to assist wine and spirits professionals to achieve the highest level of proficiency and accreditation in the food and beverage industry," which it does by providing "enrichment opportunities and scholarships to sommeliers, restaurant professionals, wine journalists, and winemakers."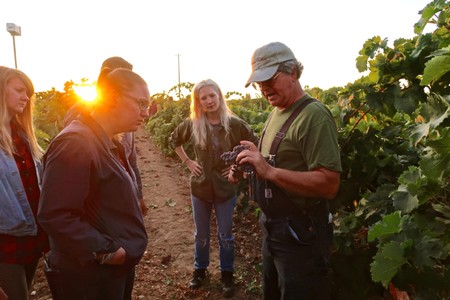 This is how SommFoundation describes the sommeliers' 4-day "intensive overview" of the Lodi appellation:
"Highlights of the trip included walking through a variety of Lodi vineyards, hand-harvesting a 120+-year-old vineyard, riding a mechanical harvester at night, blind tasting Lodi Zinfandels, blind tasting 12 varieties of Lodi wines compared to European counterparts, sorting grapes, meeting with growers, winemakers, and other Lodi community members. The SommFoundation had 55 applications for the trip. Lodi (Winegrape Commission) was able to set the criteria for candidates and give final approval."
What the sommeliers have to say about their experience has great value for the Lodi wine-growing industry. They give us a good idea of how the hospitality industry across the country views Lodi wines, plus specific ideas on what the Lodi industry can do to raise its market presence.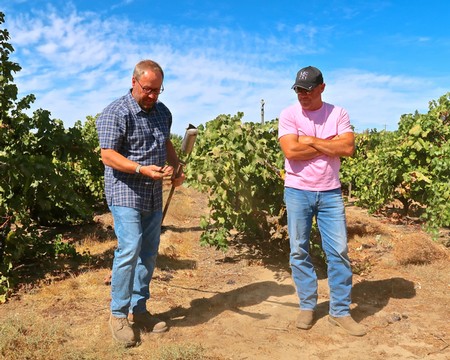 In slightly edited form, here are the direct quotes anonymously supplied by individual sommeliers in answer to the SommFoundation survey:
What preconceived notions about the Lodi wine region did you have before this trip?
• I thought it would be a sea of extracted, jammy, high-alcohol Zinfandel. I expected the climate to be much hotter than other comparable California wine regions and for there to be a huge bulk wine presence. All were proven to be misconceptions.
• There isn't much detailed information on the region that is at first easily found. But the level of quality was impressive. I did not expect the white wines to have the levels of acidity and minerality that they did.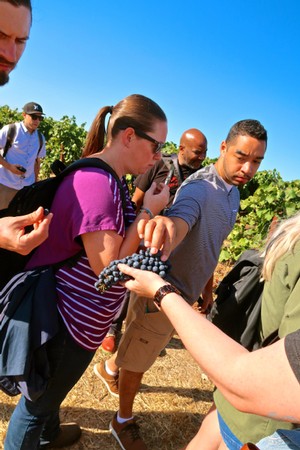 What did you learn on this trip and how do you feel this knowledge will help you?
• I feel like I have a true understanding of the more interesting side of Lodi that is hidden from the rest of the country. I feel like the region will be getting its more interesting wines out there in the future and that I will have a leg up when the region inevitably becomes a bigger part of the conversation.
• So very much. Not only about Lodi and its history and stunning diversity of wines but also lessons in how directly small changes in terroir, even just a few minutes away, can have such a strong impact on grape structure and cluster morphology. It has truly deepened my understanding of wine production across all levels.
• Lodi has an incredible terroir very well suited for Zinfandel but also Mediterranean varieties in general. The wines being crafted have an elegance I never expected. Zinfandel does not have to be the "typical" structure we learn to recognize through the Court of Master Sommeliers, it can be soft and light. There are also seven sub-AVAs (i.e. American Viticultural Areas) of Lodi, all unique, and as the region achieves more notoriety these sub-AVAs will play a very important role.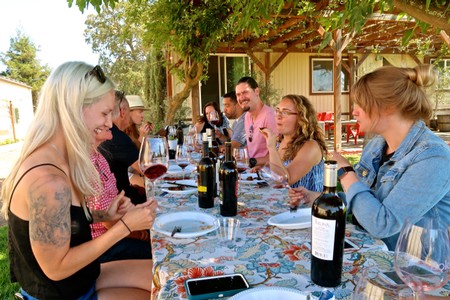 What surprised you most? What was the most memorable part of the trip?
• I was most surprised by the diversity of grape varieties grown in Lodi and by how many growers are carrying on generational legacies.
• The white wines blew me away. The ability to successfully grow Southern Rhône and German varietals in small parcels and make killer wine from them. Riding a night harvester was magical and drove the dichotomy between the bulk wines of the past and the artisanal wines of the future. Being able to drink wine in the same vineyard where it was grown while speaking to the viticulturists and winemakers (many of who were more than 5 generations deep) that crafted it was such a special experience and helped me internalize a sense of place and humanity. The most memorable moment for me was harvesting a field blend at Jessie's Grove Vineyard. From Greg La Follette (co-owner/winemaker of Alquimista Cellars) playing bagpipes to bless the vineyard, Greg Burns' touching family history (at Jessie's Grove Winery estate), and getting to chat with Steve Mathiasson (owner/winemaker, Matthiasson Wines) is something I'll never forget.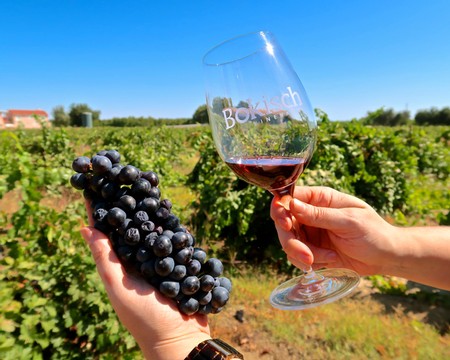 • The freshness and energy of the wines were a huge surprise. Lively Cinsaut rosé from Bechthold Vineyard, several fabulous expressions of Albariño, and a single-vineyard Zinfandel from Süss Vineyard that was so aromatically lifted, intensely perfumed, and beautifully structured. I had no idea that Zinfandel could be made in such a way. The most memorable part of the trip for me was the morning of harvest at Royal Tee Vineyard at Jessie's Grove. We stood awestruck as the sun came up over the vines while Greg la Follette blessed the vines with a song on his bagpipes.
• Bechthold Vineyard, located in Lodi, is the world's oldest Cinsaut vineyard and is producing amazing fruit. Bokisch's 2015 Tizona Zinfandel is still the most surprising and memorable part of my trip still. It is one of those wines that changes your perception and it's made by some of the most wonderful people to boot.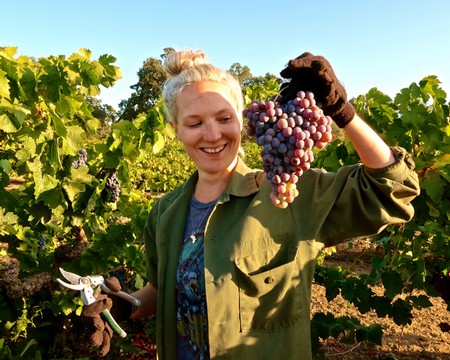 What do you see as Lodi's biggest asset?
• Lodi's biggest asset is its ability to experiment. This sets them apart from more recognized regions of California.
• Lodi's biggest asset is their ability to do so many different things well. They're unknown enough to have a relatively blank slate, varietally speaking, especially with their white wines. My guess is that Albariño will eventually take the lead, and deservedly so, but their "weird" varietals also make compelling yet still approachable wines. Sustainability (LODI RULES for Sustainable Winegrowing) is also key. If I'm working at a farm-to-table restaurant, I want to offer wines that are farm-to-table as well.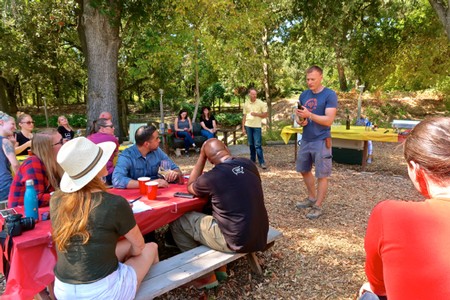 • I think the biggest asset is the stunning diversity of grapes currently being successfully grown and vinified there. White wine is a real opportunity, especially given the prices at which they are being offered.
• The numerous historical old vine vineyards. Zinfandel as a variety is Lodi's strength and signature. And lastly the people of Lodi and their passion.
• Again, terroir. The people are amazing, they're making delicious things. The boundaries of the sub-AVAs have been drawn up with this in mind and it shows in certain wines.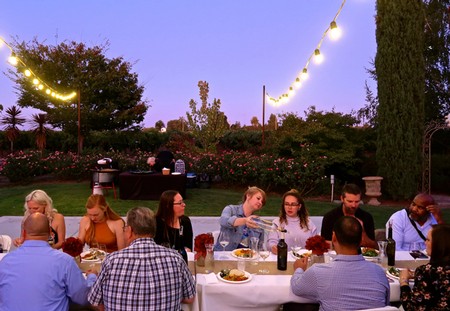 How were your meals? What were the most interesting local dishes, wine pairings, etc. that you tried?
• The meals were great! Lots of interesting pairings over the course of the trip. Our welcome dinner (at Gypsy Bistro) featured a very surprising but incredibly successful pairing of Petite Sirah and Lobster Mac and Cheese.
• All the meals were quite good. I really enjoyed our dinner at the M Sushi Bistro paired with interesting whites and reds like Chenin Blanc, Cinsaut, and Aglianico rosé.
• Lobster mac and oaked Lodi Chardonnay our first night, smoked trout and white Rhône varietals at Acquiesce, and everything at M Sushi Bistro, especially paired with the Markus Nativo (a German white varietal blend).
• We had dinner at a sushi restaurant (M Sushi Bistro) that was amazing in both the food but also because the wines paired. It shows the elegant side of Lodi wines. Each meal was special and unique. Dinner at Acquiesce Winery was amazing -- it was at sunset and was our first experience with the white wines of Lodi, and we were all blown away.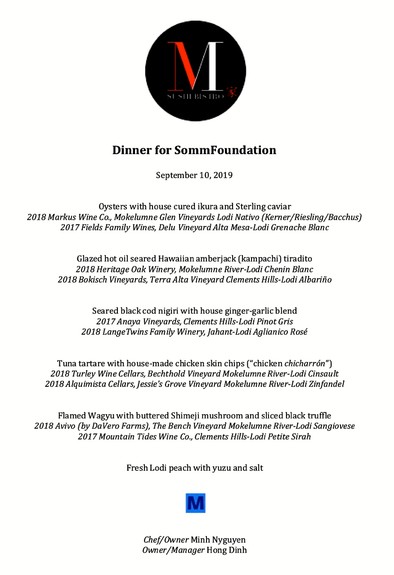 What do you think can Lodi do to attract more customers?
• Get their smaller production wines and diversity of varieties out into the market via distribution.
• Work with distribution to get their wines out there. Most of the wine produced is either being shipped off as blending fodder for Napa/Sonoma, bottled as cheap and cheerful grocery store wine, or (especially their stunning high-quality wines) sold at the winery and through wine clubs. It's more of a matter of availability than anything else. The other sommeliers in the group agreed that we would gladly put something from Lodi on our wine list, but the small production (some as little as 80 cases) and the lack of access to major markets is a huge roadblock. We had a panel at the end where we answered similar questions in front of a group of growers and winemakers and they were floored that we would throw in for major case commitments to bring one of their wines into their market.
• Use more single-vineyard designations. Highlight Lodi Native (i.e. a project highlighting minimal intervention vineyard-designate Zinfandels) nationally. Create more resort facilities and restaurants.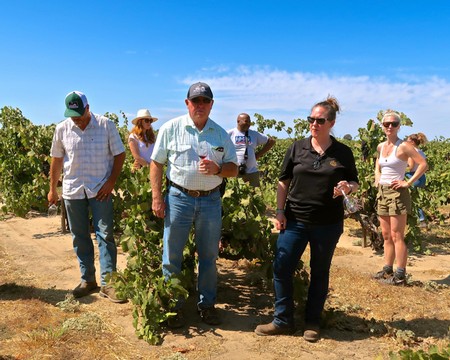 • I have many ideas on this, some may be more practical than others. Like a partnership à la Opus One, or Chateau Ste. Michelle and Dr. Loosen with Eroica. In other words, collaborating with a well-established producer helps gain attention and attract a bigger audience. Another would be to create a separate classification for quality wines to separate them from bulk wine counterparts. The Lodi Native project is a great start. If Lodi created the strictest laws to gain a quality classified appellation on a label it would make everyone take a look at what's going on.
• I think Lodi growers and winemakers need to actively market their long history of grape growing, as well as push their white wines and rosé. While Zinfandel is such an integral part of Lodi and it always should be, I think that they need to show the lighter side of Lodi, as well as capitalize on single-vineyard expressions.
• The number one thing would be to get some of these more finessed wines out in more markets. Everything we tried that was really special was unavailable in any market, even larger ones like New York and San Francisco. A little marketing never hurts, updated labels and even a little more distribution would work wonders, in my opinion.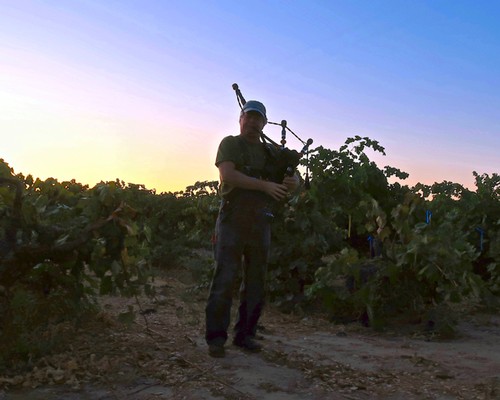 Comments