Letters from Lodi
An insightful and objective look at viticulture and winemaking from the Lodi
Appellation and the growers and vintners behind these crafts. Told from the
perspective of multi-award winning wine journalist, Randy Caparoso.

June 22, 2023 | Randy Caparoso
Origins of Tempranillo in Spain and California, and the varietal's pervasive Lodi styles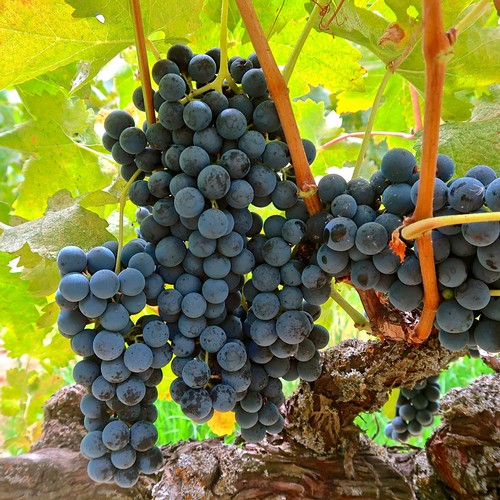 A consummate Mediterranean varietal
While still a distinct minority taste, American-grown bottlings of Spanish grapes have carved out a modest niche in the domestic market over the past ten, and twenty years. In Lodi, even more so: Local wineries are currently producing more bottlings of, say, Albariño and Tempranillo than Chardonnay and Cabernet Sauvignon.
Why? Because grapes of Spanish origin have found a natural home in Lodi's Mediterranean climate zone, not too different from much of Spain's. Zinfandel, for instance, is a grape that originated in Europe's Mediterranean Basin (Croatia and Southern Italy, to be specific), and therefore is a grape that absolutely loves Lodi's bright sun and sandy soils. Ergo, there is far more Zinfandel grown in Lodi than in any other region in California.
Hence, the recent popularity of Tempranillo, a black-skinned Spanish grape eminently suitable to Mediterranean climates. The name of the grape comes from the Spanish word temprano, for "early," about the fact that Tempranillo ripens earlier than other red wine grapes in Spain. It's the same in Lodi. Tempranillo, according to Lodi grower/winemaker Mike McCay, "comes in every year like clockwork, almost always on September 1, a few days before our first Zinfandel pick."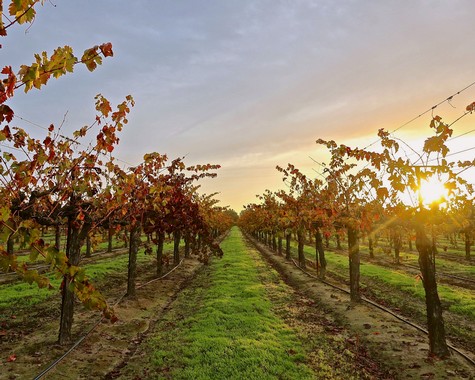 In Spain, Tempranillo is closely associated with Spain's Rioja region, where the grape is often blended with smaller proportions of Garnacha (named Grenache in France), Carignan (a.k.a., Mazuelo in Rioja, Cariñena in Aragon), and Graciano. Besides Rioja, Tempranillo is a major red wine grape in Spain's Ribera del Duero, Toro, Penedès, Navarra, Valdepeñas, and La Mancha regions. Tempranillo is also grown in Portugal's Douro region, where it is primarily known as Tinta Roriz and used in blends to produce Port (a fortified sweet wine) or sturdy, full-bodied table reds.
Spanish origins of the grape
The fact that Tempranillo is the third most widely planted grape in the world (behind Cabernet Sauvignon and Merlot), and Spain's most widely planted grape, period—representing 42% of the country's overall red wine plantings (and about 21% of the country's total vineyards)—invariably leads to conjectures about its historic longevity and origins.
Grape growing and winemaking in Spain certainly date as far back as the time of the Phoenicians, who began establishing outposts in the country in 800 BC. There is also a 2,000-year-old Roman mosaic depicting winemaking recently unearthed in Ribera del Duero, one of Spain's major Tempranillo regions. This, however, does not necessarily mean Tempranillo was cultivated that long ago.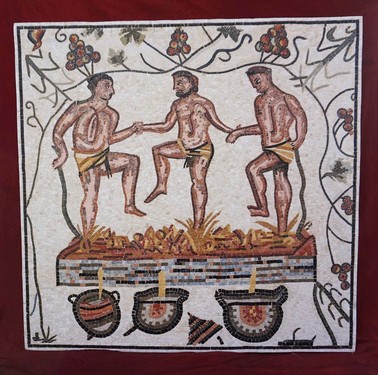 The first, albeit possible, historical mention of the grape dates back to 1513 in a document mentioning "Aragonés" one of the many known synonyms of Tempranillo. In 1807 there was mention of wines made from Tempranillo in Spain's Rioja and Navarra regions. By 1852, when Luciano de Murrieta (later known as Marqués de Murrieta) returned to Spain after spending time in Bordeaux to establish the country's first commercial bodega. Tempranillo, presumably by that time, was established as the major grape of Rioja; a status it retains to this day.
DNA research adds a little more to our knowledge of Tempranillo's origins. Recent genotype analysis indicates that the grape is an offspring of Albillo Mayor and Benedicto. Albillo Mayor is a white wine grape, still cultivated in Spain's Ribera del Duero as well as Madrid, Ávila, and Galicia regions. The first written record of Albillo Mayor dates back to the 15th century in a treatise entitled Agricultura General. The black-skinned Benedicto is more obscure, although it is listed in present-day databases.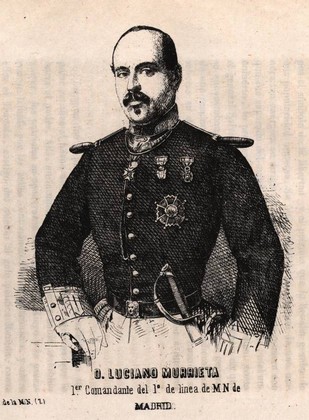 Ergo, it is presumed that Tempranillo as an established cultivar has been farmed in Spain at least since the 1500s. Like that of France's Pinot Noir, grapes identified as Tempranillo or one of its many synonyms (particularly Ull de Liebre, Cencibel, Tinto Fino, and Tinta del Pais) share the exact same DNA, although plant and cluster morphologies show some degrees of clonal variability from region to region.
Tempranillo's recent history in California
Tempranillo was first introduced to California sometime during the 1880s when it was identified as Tinta Valdepeñas. The grape was listed as such among the varieties cultivated at the UC Davis Foothill Experiment Station in Jackson, Amador County, which was where Dr. Austin Goheen "rediscovered" selections in 1963 (at a time when the station had been long abandoned, in 1903). For most of the 20th century, California grape crush reports listed the grape as just "Valdepeñas," and it was considered a minor variety; primarily because most of it was planted in warmer regions of the Central Valley and used primarily for "jug" or fortified sweet wines.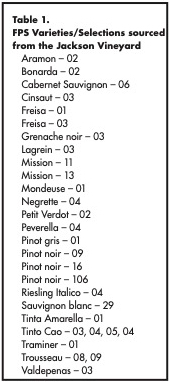 Modern-day interest in Tempranillo in the U.S. began with plantings in Washington's Red Willow Vineyard (Yakima Valley) in 1993. In 1994, Earl Jones founded his Abacela estate in Southern Oregon's Umpqua Valley with the specific intention of specializing in Tempranillo. There are now over 40 other producers of Tempranillo in Oregon, which has about 375 planted acres of the grape.
Insofar as the Lodi AVA, during the late 1990s, the late Alan Kirschenmann planted a small block of Tempranillo for Mitch Cosentino in one of the sandiest pockets of the Mokelumne River AVA, east of the City of Lodi. For over ten years these grapes went into one of Cosentino's iconic signature labels, called "THE TEMP."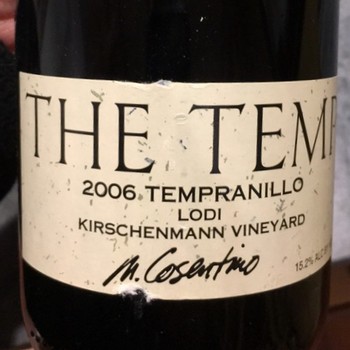 In 1998, in another sandy pocket less than a quarter-mile from Kirschenmann's pioneering planting, Markus and Liz Bokisch planted an acre of Tempranillo in the backyard of their home on Cherry Road, naming the vineyard La Cerezas ("the cherries"). While it took, perhaps, a good 10 years for La Cerezas to fully express a varietal character with some degree of concentration, the Bokischs found significant early success in the way of more sturdily structured Tempranillo-based reds from vines planted in the shallower, gravelly clay loam of Lodi's Jahant AVA, in a vineyard called Liberty Oaks (located on the north side of Liberty Road).
Per his usual M.O., Markus Bokisch cultivates Spanish grapes derived from his own plant material sourced directly from Spain. In 2001 a selection of Bokisch's Tempranillo was donated to UC Davis' Foundation Plant Services and is now made available to the entire winegrowing industry as Tempranillo 12. According to FPS records, the Bokisch selection is Tinto Fino type Tempranillo from Spain's renowned Ribera del Duero region, and the clone is described as one possessing "small berries and small clusters."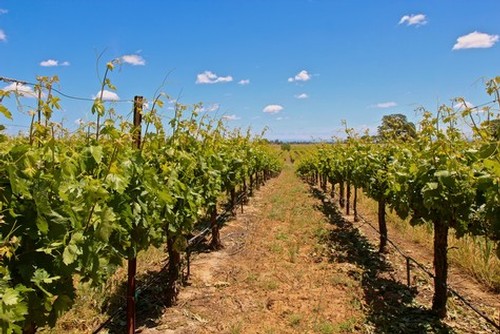 Lodi style Tempranillos
Of the estimated 925 or so acres of Tempranillo planted in California, about 120 acres are planted in the Lodi Viticultural Area. The region crushes close to 15% of the state's total.
Much of the appeal and rising popularity of Tempranillo are undoubtedly owed to its sensory profile: Despite an intrinsically sturdy tannin structure, Tempranillo-based reds tend to be significantly rounder and easier on the palate than most Cabernet Sauvignons. Aromatically, the varietal is neither as intense nor as well defined as a typical Cabernet or Merlot, and not nearly as exuberant or sweet-toned in fruit as Zinfandel or Petite Sirah. Hence, a perfect varietal for wine lovers with a yen for red wines that are a little more subtle in the nose and restrained on the palate, while coming across with its own sense of richness.
As in Spain, American Tempranillos have their own transparency; that is to say, sensory qualities pertaining to color, tannin level, and aromatic nuances that vary according to terroir (i.e., "sense of place"). If anything, Lodi terroirs yield strongly "red fruit" oriented profiles: lots of red berry or black cherry aromas and flavors, sometimes more like raspberry, strawberry, or pomegranate, with occasional suggestions of red licorice or rhubarb. Variations of redness.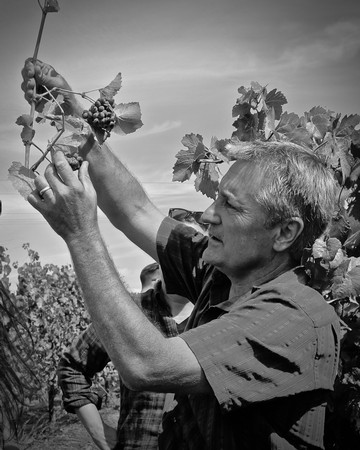 Tempranillo is also, almost universally, an earthy wine—a byproduct of the variety's intrinsic restraint of fruitiness, no matter where it's grown. Lodi's Mediterranean climate, however, yields a little more of a fruit-focused wine, just mildly earthy, yet earth-toned all the same. This is a departure from Tempranillos grown in Spain's classic wine regions, where the wines often mix red fruit and dark plum in their fruit profile, while typically possessing both strongly oak-influenced and pungently earthy qualities that end up suggesting leather, tobacco, olives, roasted or stewed meats, and so forth.
In summary, compared to the wide range of sensory profiles and terroirs typifying Spain, Lodi Tempranillos share pretty much uniformity of its red fruit profiles, on top of predictably soft, supple tannin qualities reflecting the region's steady, sun-soaked climate and predominantly sandy or silty soils.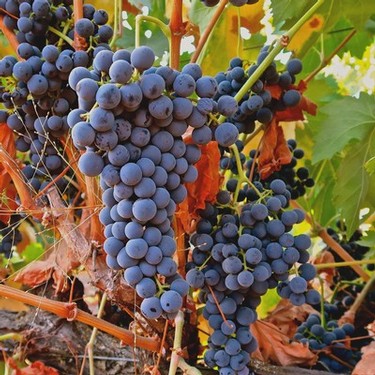 A year ago we undertook a blind tasting of some of Lodi's signature Tempranillos to ascertain, without prejudice, some of the house styles and vineyard-related differentiations there are to be found. Our observations of these different bottlings:
McCay Cellars, Lot 13 Vineyard, Mokelumne River-Lodi Tempranillo ($28)
Among Lodi's leading Tempranillos, this bottling—coming from the same vineyard originally planted for Cosentino and currently bottled by m2 as "Kirschenmann"—more than others absolutely teems with "red" perfumes: red licorice, red berry/strawberry, a suggestion of pomegranate, all sweetened by subtle French oak, which adds vanillin flourish. In the mouth, this gushy, fragrant character is heightened by a fine, silky medium body that goes long and zesty in its gentle, plush leather glove-like feel, perked up by the lightly sweet touches of oak. mccaycellars.com.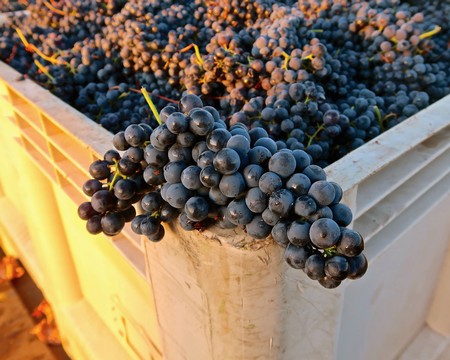 m2 Wines, Kirschenmann Vineyard, Mokelumne River-Lodi Tempranillo ($28)
The penetrating fruit aroma of this bottling suggests black cherry and cranberry, definitely falling within a red fruit spectrum. The nose is enriched by notably sweet American oak (more pungent than typical French barrels) while grounded in a faint, dusty earthiness, giving the profile an organic cast and a sense of depth. On the palate, it is the wine's typically "Lodi" intensity of red fruit that gives the wine its mettle, its medium-full body and restrained yet supportive tannin coming across as fine and silky, while the unabashedly sweet oak contributes a sense of polish rather than an encumbrance. m2wines.com.
Harney Lane Winery, Home Ranch, Mokelumne River-Lodi Tempranillo ($32)
The red fruit character that epitomizes the Lodi style of the varietal is defined in this bottling by a sweet, ripe raspberry fragrance, veering into a purplish, violet-like, plummy fruit spectrum. Sagacious doses of toasty oak, however, seem to bring out a faint spice, suggestions of dark cocoa and stewed meat with bay leafy nuances in the "Lodi" defined varietal character. On the palate, the wine shifts into a more serious, fuller-scaled, multi-layered gear, without coming across as ponderous; brambly red berryishness bolstered by fruit and oak tannins, adding to the suggestion stewed meat, infused into an almost liqueur-like intensity of varietal character. Very "Lodi," yet ambitious (and successful), style of Tempranillo. harneylane.com.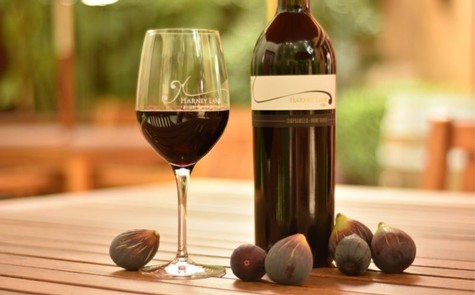 Heritage Oak Winery, Mokelumne River-Lodi Tempranillo ($28)
In this winery's iterations, the varietal fruit comes across as a basketful of fresh, lush red fruit, veering towards candied cherry and embellished by mildly sweet oak tones. The come-hither fruit quality in the nose is manifested in a rounded, silky textured medium body, while mild tannin and moderately zesty acidity push the wine further into its bright, upbeat, unabashedly fruit-forward varietal profile. As "Lodi" as it gets in its sunny, friendly disposition. heritageoakwinery.com.
Bokisch Vineyards, Liberty Oaks Vineyard, Jahant-Lodi Tempranillo ($32.00)
The intriguingly multifaceted nose of plump, ripe, spiced red cherry/berry, smidgens of cinnamon, bacon fat, and rose water, couched in a vanillin oak frame suggesting sprigs of dill. Its medium-weight body is firm yet svelte, supported by moderate tannin and restrained oak. A fruit-focused style of Tempranillo, exemplifying a signature Lodi style of the varietal. bokischvineyards.com.
Bokisch Family Estate, Las Cerezas Vineyard, Mokelumne River-Lodi Tempranillo ($37.00)
In this wine, Bing cherry and red berries define an exuberant varietal aroma with a sense of ripeness, all the more amplified by a rich dose of oak—adding subtle notes of tobacco and dark chocolate—plus a faint, dusty earthiness. The lush fruit character signaled in the nose is given a firm, meaty feel on a medium-full palate; the somewhat generous oak component adds a tangible tannin grip while not going so far as to distract from a rounded, svelte feel that keeps this bottling's fruit focus true to its Lodi origin, or "sense of place."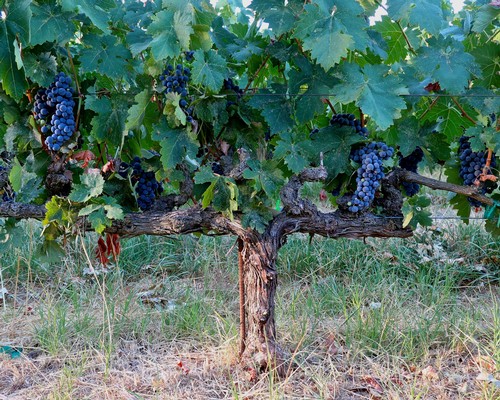 Comments