Letters from Lodi
An insightful and objective look at viticulture and winemaking from the Lodi
Appellation and the growers and vintners behind these crafts. Told from the
perspective of multi-award winning wine journalist, Randy Caparoso.

May 4, 2021 | Randy Caparoso
Oh lord, a blog from Lodi! (revisited)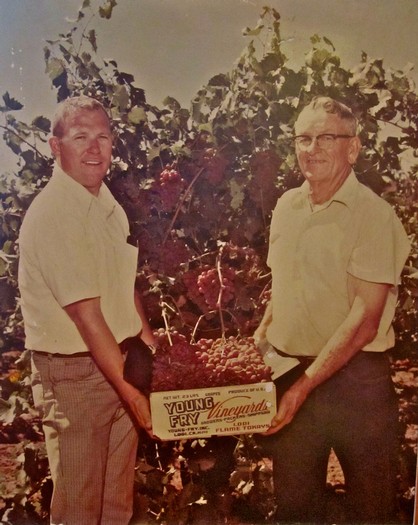 On August 9, 2010, we posted our very first blog on this page, lodiwine.com, entitled Oh lord, a blog from Lodi. The following is a rewrite, which entails a few thoughts and observations accumulated over the past ten and a half years...
By now you've heard that Lodi is more than just a song (point of fact: After he wrote his famous (Stuck in) Lodi, Creedence Clearwater Revival's John Fogerty admitted he'd never visited this historic California town, but that he simply came across it and thought it had "the coolest sounding name").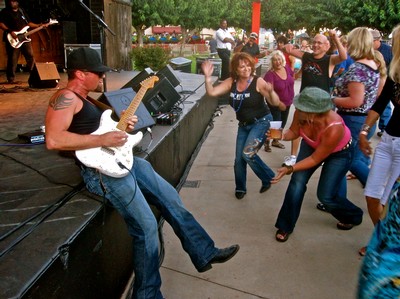 Lodi is a thriving agricultural community — notably grapes, almond, and walnut farming, followed by an enduring dairy industry and cherry, olive, and myriad other stone fruits — and wine lovers from coast to coast, and even Shanghai to Stockholm, now know Lodi as the source of wines that can kick your butt without busting the budget.
Even if they won't admit it, even the hoity-toity connoisseurs — less than less-than-1% of the population who consider themselves "wine professionals" (sommeliers and restaurateurs, retail specialists, and assorted journalists and bloggers) — have begun to taste reality: That Lodi now produces wine every bit as good (but of course, different) as those of other West Coast wine regions.
It is in professional wine judgings — where all wines are tasted "blind" and there can be no discrimination against wines that say "Lodi" on the label — where the quality of Lodi-grown wines is really telling. In the most recent (2021) San Francisco Chronicle Wine Competition, for instance, a Harney Lane Winery Home Ranch Chardonnay, St. Amant Winery Mohr-Fry Ranch Zinfandel, Mikami Vineyards Zinfandel, Cinnabar Winery Cabernet Franc, and a LangeTwins Family Winery Midnight Reserve (a blend of Cabernet Sauvignon, Petit Verdot, Cabernet Franc, and Merlot) were all awarded "Best of Class" awards.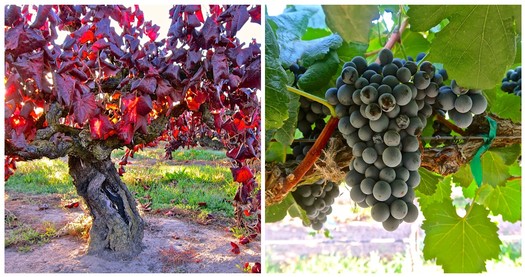 Demonstrating the region's versatility, in the previous year (2020) it was a completely different set of wines winning San Francisco Chronicle "Best of Class" awards: an Oak Farm Vineyards Rosé (from Grenache), Klinker Brick Winery Dolcetto, St. Amant Winery Mohr-Fry Ranch Alicante Bouschet, as well as Michael David Winery's 6th Sense Syrah and Inkblot Petit Verdot.
The point is, in blind tasting competitions a good variety of Lodi wines end up being rated as highly or higher in quality than wines of other wine regions, which is great! If anything, however, it is the fact that wines from many different regions are thrown together to be compared in these wine competition categories that make this factor as a measuring stick a little problematic. In competitions, wines are not rated for being expressive of the places they come from. They are rated based on, say, their intensity and sense of balance. In other words, a St. Amant or Mikami Zinfandel may be chosen to be "tops" among Zinfandels grown in many other regions (Paso Robles, Amador County, Napa Valley, Sonoma County, Mendocino, etc.), but they are not chosen because they taste like "Lodi Zinfandel." They are chosen because they taste like top quality "Zinfandel."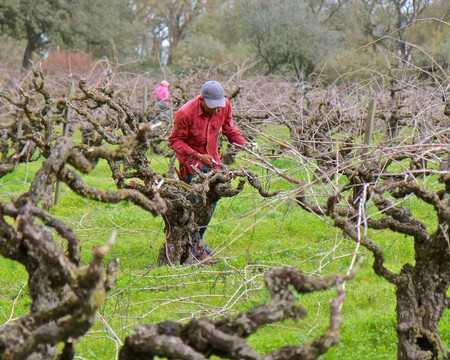 Over the past ten and a half years, however, we have devoted a great deal of time and verbiage distinguishing, say, Lodi-grown Zinfandel from that of other regions. Why? Because what makes a Lodi Zinfandel even more interesting are sensory qualities that you just cannot find in other regions such as Paso Robles, Amador County, Napa, Sonoma, Mendocino, etc. We already know that a Lodi-grown Zinfandel can be as good or better than Zinfandel from other places purely in terms of being a "Zinfandel." But to achieve a Zinfandel with the fragrant fruit profile, the soft and gentle tannin structure, or the fascinating hints of earthiness that distinguish a Lodi-grown Zinfandel as "Lodi"... well, that has to come from Lodi, and Lodi only. The absolute best Lodi Zinfandels can only be grown in Lodi, just as the greatest Paso Robles Zinfandels can only come from Paso Robles and the best Amador County Zinfandels can only be grown in Amador County.
We believe that real wine drinkers — not the professionals who judge in wine competitions, or the self-appointed experts who write blogs or conjure up (literally!) the numerical scores that you find in wine magazines — instinctively know and appreciate that. They know, for instance, that a Lodi Zinfandel not only tends to be more fairly priced than Zinfandels from other regions but also that a soft, fragrant Lodi style of Zinfandel is extremely friendly, distinctive, easy-to-drink... appealing! This is why, after all these years, Lodi still crushes some 40% of California's Zinfandel crop each year. Consumers are well aware... often long before "experts."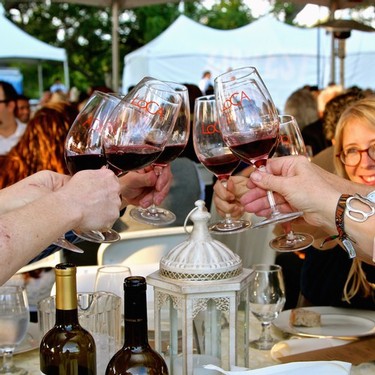 And of course, Lodi is now about much more than Zinfandel. More and more consumers now know that Lodi is a go-to place for some of the most refreshing whites made from grapes like Albariño, Grenache Blanc, Vermentino, or more-than-competitive Chardonnay or Sauvignon Blanc. And just as recent San Francisco Chronicle judges have discovered under objective circumstances, Lodi is a terrific place for intense yet well-balanced Cabernet Franc, Petit Verdot, and Syrah, not to mention other red wine varietals (such as Tempranillo, Tannat, Grenache, and even Cabernet Sauvignon and Merlot) that have taken top awards in previous competitions.
Lodi is just a darned good place to grow wine grapes. It's all about, as we pointed out ten and a half years ago, "high quality growing conditions" — perfect soils, climates, topographies, or terroir, as wine geeks refer to overall factors. For classic, old-timey grapes like Zinfandel or Carignan, terroir doesn't get much better than what is found in Lodi's oldest vineyards, grown in proximity to the Mokelumne River.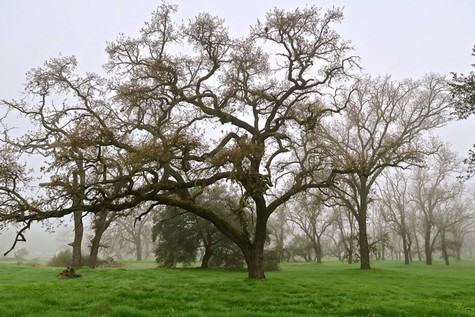 The pioneers who arrived in the Lodi region during the second half of the 1800s established their farms near the riverbanks because that's where they found deep, fertile, exceedingly plantable sandy loam soils atop an aquifer barely inches below the surface, fed by chilly, pristine waters flowing down from the Sierra Nevada directly to the east. Before plowing an inch of ground, they could clearly see the advantages in the natural landscape, consisting of lush vegetation and an abundance of valley oaks (Quercus lobata) which require abundant water and deep, rich soils to accommodate this particular oak species' deep rooting system.
The reason why Quercus lobata thrives in the Mokelumne River watershed is the exact same reason why Lodi's oldest vineyards have been cultivated in the region for over 50 or 100 years: Because it is an ideal environment. As it were, wine cultivars such as Zinfandel and Carignan are known to produce superior wine when allowed to grow in one place for over 50 years. Winemakers have long known that a 50-year-old Zinfandel or Carignan produces better wine than a 10- or 15-year-old Zinfandel or Carignan, and Zinfandel or Carignan vines that are over 90 or 100 years old produce even better wines. This is more than apparent in the sensory profiles of resulting wines, and highly respected vintners such as Turley Wine Cellars' Tegan Passalacqua has even said, "We have the chemistry to prove it."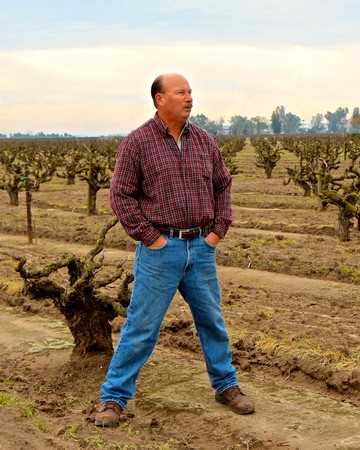 Lodi has more vines that can be rightfully described as "old vine" (for our region, vines dating back to the mid-1960s or earlier) than any other wine region in California, or the U.S. for that matter. But think about this other simple fact: If these vines were not productive and did not produce wines of a certain level of quality, they would have been ripped out long before reaching "old vine" status. By way of contrast, the average age of a grapevine in Napa Valley is less than 20 years old for the simple reason that cultivars such as Cabernet Sauvignon and Chardonnay (this famous region's bread and butter) do not produce better wine from older vines. Admittedly, there are a few multi-generational grape growers in Lodi who harbor some feelings of attachment to their older plantings. But as businessmen, they are not sentimentalists. When old vines are no longer useful, out they go.
This brings up another one of Lodi's distinguishing factors: The fact that the region continues to be driven by smart, practical growers, a number of whom have been here ever since Lodi's first schoolhouse went up in 1859. Today's leading Lodi wine industry families — like the Langes of LangeTwins Family Winery & Vineyards, the Phillips of Michael David Winery, or the Spenkers of Jessie's Grove — typically trace their roots in Lodi as far back as the 1860s. What other American wine regions can say about their "typical" winegrowers? Especially in this economic climate, where corporate interests or succession issues gobble up wine companies long before they reach their second or third generations.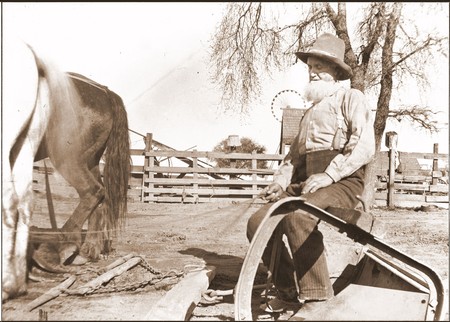 Lodi has always grown a good chunk of the California grape crop (today, amounting to about 20%). During Prohibition, Lodi's winegrowing industry expanded, packing most of the country's grapes that were shipped off to home winemakers as far off as Canada and New York's Grand Central Station (often, according to Michael David President David Phillips, with specific instructions on "how not to have the grapes turn into wine"). Many a Lodi family, including the Mondavis, first made their fortune as grape packers, some even before branching out as growers or wine producers.
In the late 1980s, Lodi's fourth and fifth-generation farming families — by then, numbering over 400 independent growers — began to get together and talk about the fact, according to Mark Chandler (Executive Director of the Lodi Winegrape Commission up until 2011), that "the trade and consumers still viewed Lodi as a jug wine region, even though we were the largest producer of premium quality wine grapes in the state."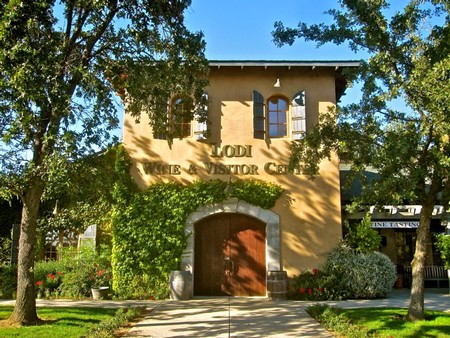 So in 1991, the growers voted to begin a self-assessment to establish a fund creating the Lodi Winegrape Commission. To quote Chandler, back in 2010, "Our first goal was to launch marketing and PR awareness campaigns to generate a more accurate view of Lodi as a producer of premium quality grapes and wine. Most of our grapes may have been going into jug wines, but the growers were aware that they could do much more than that.
"Our second objective was to help wineries understand how Lodi grapes work in their program. Especially wineries located outside of Lodi that place a premium on Lodi's historical, old vine grapes and proudly sell them that way. Third, we sought to convince wineries, located both in and outside of Lodi, to begin showing the Lodi appellation on their labels, thereby adding more value to the name of Lodi. In this third step, we've been extremely successful; and as much as anything, this is the reason why Lodi is now identified as a premium quality wine region."
It takes more than reputation, of course, to impress skeptical consumers, self-appointed critics, mainstream wine press, and finicky restaurant and retail wine buyers. But anyone who follows wine knows that great wines only come from great grapes, which come from great growing conditions. If anything, with respect to the latter, Lodi has always been blessed with two basic necessities:
• Soils that are rich, deep, and generally well drained — ideal mediums for all grapevines, particularly for varieties that become more high-performing as vines are older.
• An ideal, Vitis vinifera-friendly Mediterranean climate — meaning, cool, wet winters and warm, dry summers (and all the world's finest wine grapes originated in the Mediterranean) — moderated by coastal air flowing directly from the Bay Area through the Carquinez Strait and adjoining Sacramento-San Joaquin River Delta, constituting the only break in California Coast Ranges in the state.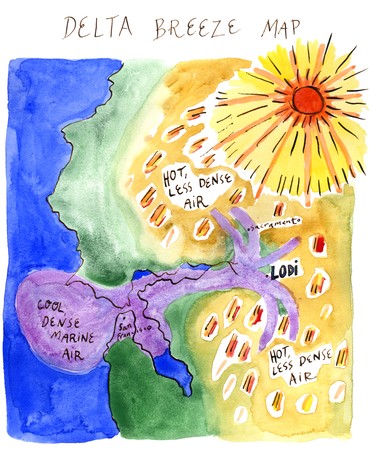 Watercolor of the famous "Delta Breeze" by artist Lisa Nowlain
"We are on the cusp of great things," said Chandler. "We have grown from eight (in 1991) to eighty wineries, many of them owned by Lodi's original families. The number of wineries with national distribution producing Lodi label wines has reached a critical mass, and so we are now focusing more of our effort on increasing consumer awareness of Lodi wine."
Hence this blog will continue to share the faces and places, and things that are happening, in this unique and productive place called Lodi. "The quality of Lodi wines speaks for itself," says Chandler, "and so now, it's just a matter of expanding on that message."
Hope you are enjoying the ride along with us!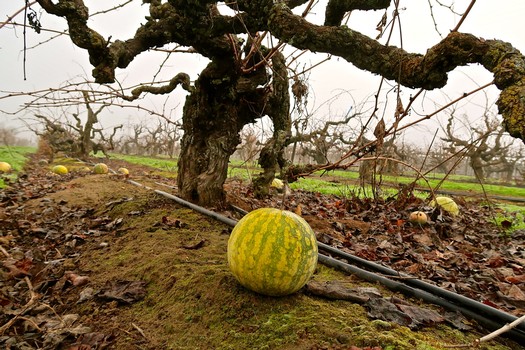 Comments