Letters from Lodi
An insightful and objective look at viticulture and winemaking from the Lodi
Appellation and the growers and vintners behind these crafts. Told from the
perspective of multi-award winning wine journalist, Randy Caparoso.

July 2, 2021 | Randy Caparoso
Oak barrels, part 3 — French and American silviculture and oak seasoning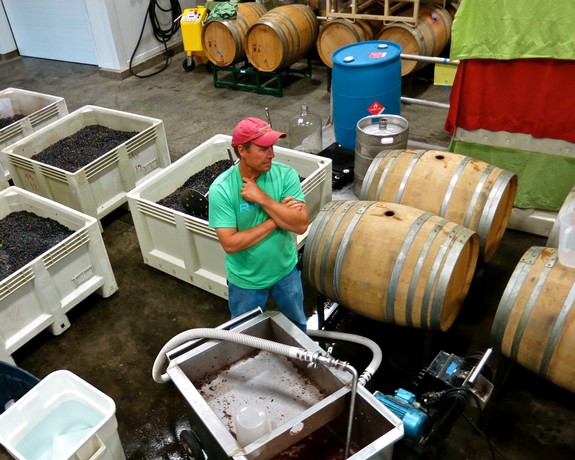 Continued from Oak barrels, part 2 — historical usage up until modern times
Winemaker machinations
Winemakers are walking, talking examples of the old adage, that winemaking is both a science and an art. Oak barrels tend to bring out the artistic side of winemakers.
Take McCay Cellars owner/grower/winemaker Mike McCay, who has achieved some notoriety for his 100% native yeast-fermented Zinfandel, plus a battery of other Lodi-grown varietal reds. These are distinctive wines that tend to have organic (in the sense of natural or authentic) aromas, sometimes peculiar but more often compelling — qualities simply not found in more conventionally produced wines. Therefore, according to Mr. McCay, "We use strictly French oak, generally with medium toast. We get structural tannins in our native fermented reds, but it's not something you want to attack with more aggressive barrels, like what you get in American oak — you can squash the brightness and layers in the wine."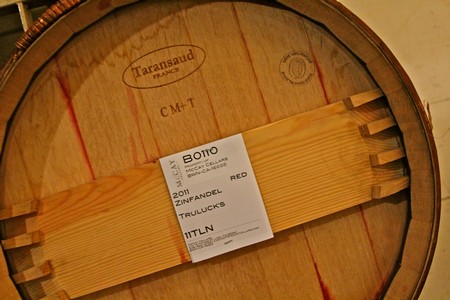 As oak barrels get older, however, the vanillin and toast characteristics begin to recede. Brand new barrels impart a stronger flavor than barrels used over 4, 5, 6, or 7 years, which is about as long as McCay will use a barrel before disposing of it. Says McCay, "We'll age our Zinfandels in up to 10% or 20% new French oak, depending upon the wine, the vineyard, or vintage. Petite Sirah [a fuller-bodied, darker, stronger tannin red wine] may see up to 30% new oak. But for our Rhône reds, we'll use our oldest barrels — varietals like Grenache, Cinsault, and Carignan are too delicate for new or even once-used barrels.
Turley Wine Cellars, which produces native yeast fermented, vineyard-designate Lodi Zinfandels from three different old vine growths, plus a Cinsaut from the 1886 Bechthold Vineyard, prefers a combination of French (about 80%) and American oak (20%) to achieve the layering and complexity for which their wines are renowned. Except for their Bechthold Vineyard red (aged only in neutral barrels to play up the soft tannin and spiced fruit qualities of Cinsaut), all of Turley's vineyard-designate Lodi Zinfandels are aged in 20% new oak, and barrels are used for up to 6 or 7 years.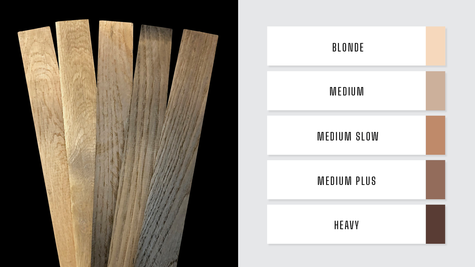 Turley's American oak barrels are custom-crafted for the winery by Canton Cooperage — air-dried for at least three years before being steam coopered with untoasted heads (more typical American oak barrels are entirely toasted, staves, heads, and all) — although winemaker Tegan Passalacqua has been quoted to say, on the aggressive aromatics of American oak (re White, GuildSomm), "For some winemakers, I think American oak can be like a high-impact perfume — only the person wearing it thinks it's great."
Perhaps no Lodi winemaker is as keenly mindful of oak machinations as Chad Joseph, who has been working with Harney Lane Winery owner/growers Jorja and Kyle Lerner since this longtime Lodi family's first vintage, in 2007. Harney Lane produces three different Zinfandels: a round, friendly, fruit-driven Home Ranch, and two more "serious" vineyard designates from Lizzy James Vineyard and Scottsdale Vineyard. Over time, Joseph and the Lerners have developed an oak aging regime that they strongly feel is "just right" for each of these wines.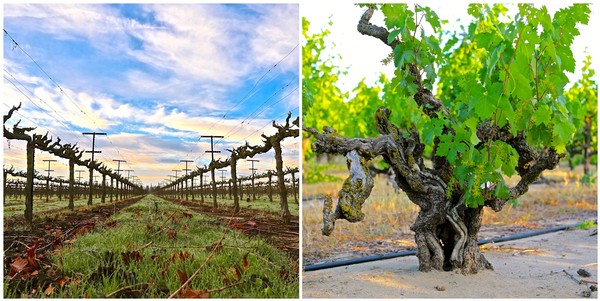 Explains Mr. Joseph:
The American oak is better for the Home Ranch because this type of oak adds richness, cocoa, and sweet toasted oak notes to the Zinfandel. We prefer French oak for the Lizzy and Scottsdale because there are components of structure and spice that we get from the fruit as well as from the barrel, and we feel that French oak makes more of the type of barrel that respects the fruit without overpowering it.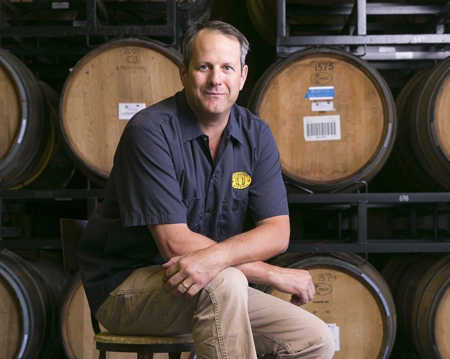 Delving deeper into the specifics of what American vs. French oak brings to the different Zinfandels, Joseph adds:
By using medium-plus toast American oak in the Home Ranch, we achieve more caramelization of the oak's natural sugars. This results in roasted coffee, chocolate, toasted coconut, and overall sweeter oak aromas that make this Zinfandel more accessible, which is our goal.
For the Lizzy James and Scottsdale Zinfandels, medium to medium-long toast French oak adds to the fruit complexity without dominating it, while bringing a new flavor element — a little more clove spice, vanilla, toasted bread, and crème brûlée. French oak also allows the vineyard-designate Zinfandels to be aged longer, 18 to 24 months, to be able to extract those nuances. Finally, French oak adds some of its own tannins to help to build the wines' structures. The barrel aging helps to extract that and also allows the wine time to use the oxygen that permeates the wood to polymerize these tannins with the grapes' natural tannins, which builds on the overall sense of structure we're trying to get in these wines.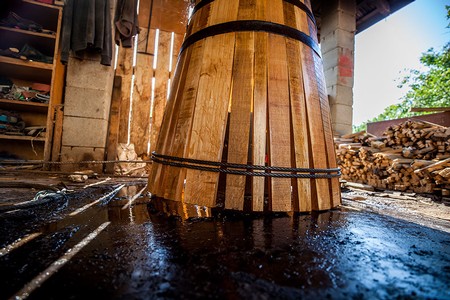 Harney Lane Winery also produces a first-class Petite Sirah; for that, Joseph opts for the standard industry choice, American oak, because these barrels have a "deeper toast, which the wine can handle due to its concentration of flavor and natural grape tannin."
But for the Spanish varietal, Tempranillo, which retains supple textures despite sturdy enough tannin, Joseph opts for still another type of oak: what he calls "European oak, usually grown in Hungary." Unlike forests in France, Hungarian forests are usually mixed with two types of oak species, Quercus petraea (a.k.a., Quercus sessilis or sessile oak) as well as Quercus pedunculate (a.k.a., Quercus robur or common oak). Says Joseph, "European oak gives a similar tannin structure as French oak [made predominantly from Quercus petraea], but its aroma is more pronounced and tends to add creaminess to the texture." The objective, in other words, is to subtlely amplify (without eclipsing) the typically low-key aroma of the varietal, while enhancing the seamless texture for which Tempranillo-based reds are known.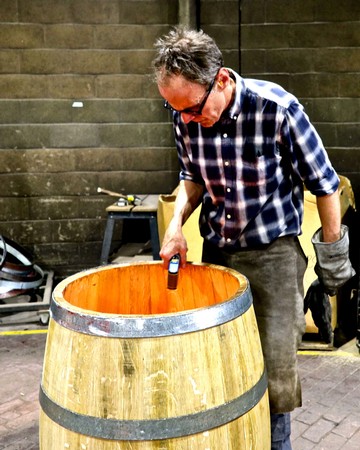 Key sources of French oak (Quercus petraea)
To learn more about the provenance of the oak going into the barrels of today's finest wines, I consulted with Quinn Roberts, the second-generation Master Cooper at the Benicia, California cooperage called Tonnellerie Ô. Mr. Roberts brings a unique perspective because of close family ties in the California wine industry — Roberts' grandmother was Margrit Biever Mondavi, his mother (Annie Roberts) was the longtime chef at Robert Mondavi Winery, and at different times, both Roberts and his father (Keith Roberts) were employed as Master Coopers for Robert Mondavi Winery.
Consequently, Mr. Roberts sees things through the eyes of winemakers. So much so that one of the unique aspects of Tonnellerie Ô is that each year Roberts travels through France with a handful of American winemakers, where they walk through oak forests and meet the multi-generational families who cultivate the old growths as well as run the historic stave mills. The objective is to not only give winemakers a first-hand look at where their oak barrels come from but to also cultivate a deeper understanding of each other's crafts, simply through "quality time" spent between cooper and vintners.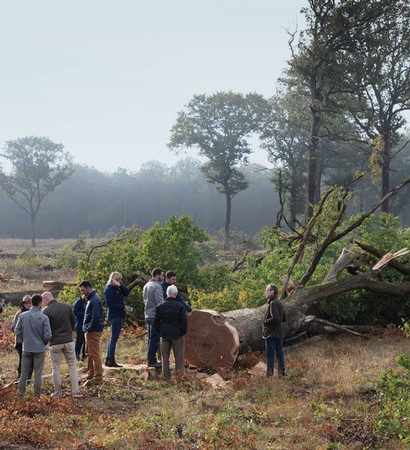 In my conversations with Roberts, it was almost surprising to find that what pleases him the most is not wines that have the distinctive flavor of the oak barrels he makes, but rather the characteristics of the grapes, vineyards, and regions from which the wines are made. Roberts truly believes that the function of barrels is to enhance the taste of wine, not to define or get in the way of it. And in terms of a certain subtlety of aroma-related flavors and textural qualities, the oak grown in certain forests of France has come to be associated with many of the finest wines in the world for this exact same reason.
Tonnellerie Ô has also been kind enough to lend the use of their map of France pinpointing the primary sources of the oak for their coopering, which happen to include some of the most prestigious oak forests in the country: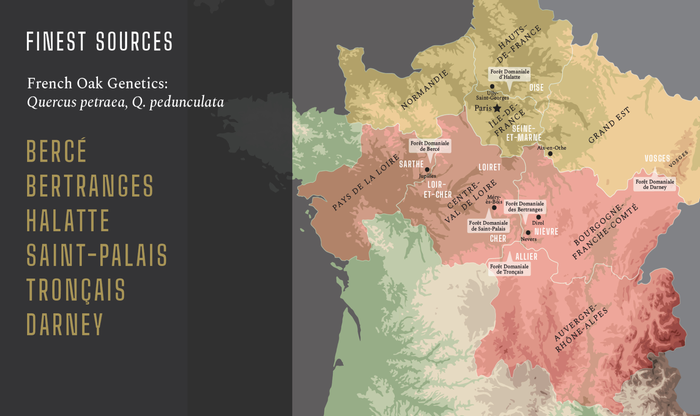 I asked Roberts to explain this map as if I was a five-year-old. One of the first things to understand, according to Roberts, is that there are different species of oak grown around the world, as well as in France: "Among all the native European white oak species, Quercus petraea is generally the preferred oak for barrel making. It is also used to craft furniture, and for many centuries it was used to build ships.
"We source our Quercus petraea wood from six different forests in France. In Northern France, they come from Halatte [or spelled out in its full French name, Forét Domaniale d'Halatte] and Darney [Forét Domaniale de Darney]. In Central France, we get our oak from Bercé, Saint-Palais, Bertranges, and Tronçais.
"Although forests and regions are important factors, geographical origins are not really the biggest factors when determining whether the wood goes into either Burgundy (traditionally holding 228 liters) or Bordeaux (225 liters) shaped barrels. Most cooperages blend the woods from different forests to achieve some degree of consistency; although like others, we also make barrels from specific forests because there is still a demand for that. The more important factor, though, is the quality of the grain of wood, and the Quercus petraea we get from these forests gives us the finest grain oak, and the greatest uniformity of that fine grain, which makes the best barrels.

"By way of contrast, Quercus pedunculate, commonly known in France as Limousin oak [much of it sourced from the department of Limousin in southwest-central France], is a species with a faster-growing habit. Its timber, though, is a slightly different color and it gives a different, more pronounced sensory profile than a barrel. Therefore in France, it is primarily used for aging Cognac and Armagnac [French regions known for their brandy production]. Heitz Cellars is one of the few American wineries that still utilizes Limousin for one of their special programs."
While Limousin is no longer used by cooperages like Tonnellerie Ô to supply the wine industry, it is interesting to note that earlier in the California wine industry's modern era, there were numerous wineries that favored Limousin oak. The famous Chateau Montelena Chardonnays of the 1970s, for instance, was aged entirely in Limousin (including the 1973 bottling that "won" the 1976 Judgement of Paris). Around the same time, Limousin was the preferred barrel at David Bruce Winery for both Chardonnay and Pinot Noir; and between the 1960s and 1980s, Limousin was one of the oaks included in Robert Mondavi Winery's groundbreaking barrel trials.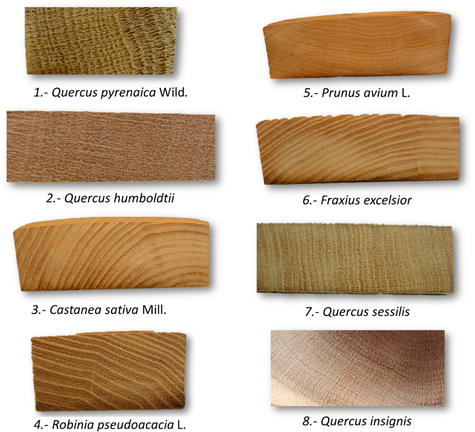 A comparison of oak species not traditionally used for barrel coopering with fine-grained Quercus sessilis, a.k.a., Quercus petraea (#7), used for the finest French oak barrels. MDPI.
France's sustainable forests
Mr. Roberts elaborates further on the long-established system of sustainability practiced by France's timber industry: "The partnerships we have formed at Tonnellerie Ô are primarily with small, independent stave mills that can guarantee the authenticity of their oak origins. Most of our wood comes from forests in France that are publicly owned — properties of villages or of the French national government. The national forests are intensively managed for the sustainability of resources and quality within a system known as Futaie.
"The Futaie system consists of the progressive thinning of parcels within forests over a course of 150 to 200 years. At the beginning of the cycle, 'empty' land is covered with hundreds of thousands of small seedlings, which mature into saplings and then trees. The trees judged to have no commercial value or are weaker species are frequently thinned during the first 60 years. At about 60 years they reach a Jeune ["young"] Futaie stage when trees are selected and spaced into a pattern that achieves optimal density — close enough to compete with each other for light and water. It's the competition for sunlight that forces the trees to grow straight.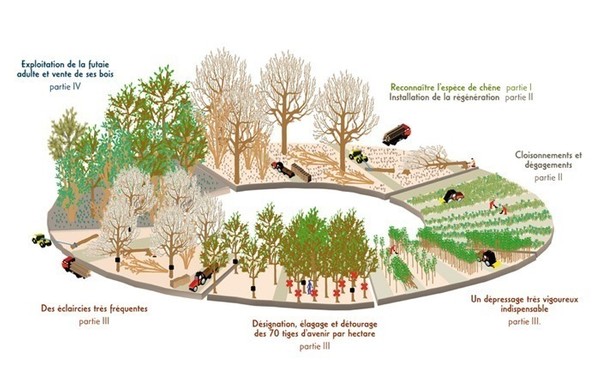 "Population density becomes inversely proportional to the age of the trees — the ones left at the end are the most perfect specimens, the goal is to achieve very long, straight trunks and very few branches. When the trees reach about 150 years, measurements are taken and estimations made, and sections of trees are assigned different values and graded. The decisions made entail which parcels should go into staves for barrel making, which parcels for furniture, which parcels for building construction, railroad ties, etc.
"Obviously, the care of these forests spans several generations," adds Roberts. The Forest Code followed by France's National Forests Offices called the ONF, goes back to 1669 when Louis XIV's finance minister Jean-Baptise Colbert established a formal national forest policy of harvesting and replanting trees in order to build ships for the French navy. In the early 1800s, Napoleon expanded the policy by banning the felling of any trees in national forests without state authority. He later decreed that all trees harvested over 150 years old must be replaced by new plantings.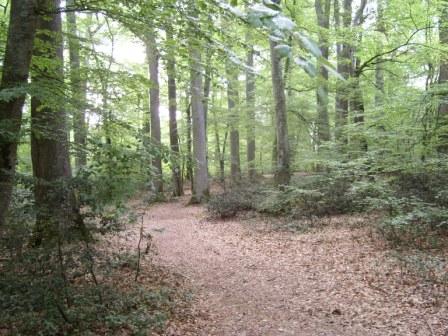 It's been estimated that in Napoleon's time, it took approximately 3,400 trees, occupying 30 hectares (over 74 acres) of the forest, to build just one gunship. By the end of the 1800s, of course, wood was no longer used to build warships, but France was still left with approximately 1,300 National Forests, amounting to about 1,800,000 hectares (some 4.5 million acres) to manage — a factor definitely contributing to the expansion of the country's cooperage industry and the increased usage of barrels for the aging of wines and spirits.
France's National Forests are managed with two objectives: to produce more wood for commercial purposes and to preserve biodiversity. Hence, the now centuries-old system known as Futaie, which in a sense, considers profitability and sustainability to be one and the same. Adds Roberts, "In public forests managed by the ONF, timber is sold at auctions, where sawmills are the primary buyers for individual parcels. The species of oak, the areas, and the age of the trees are primary factors considered when they put in their bids.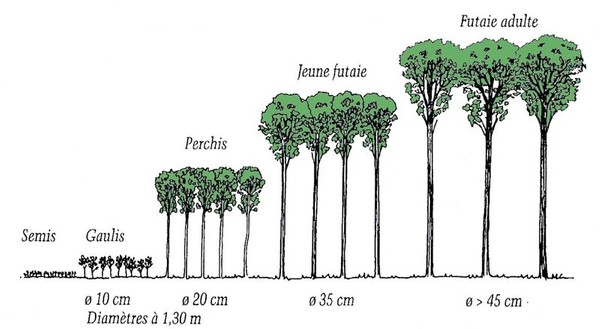 "Demand for French oak barrels has only increased in recent years, and supply is more rigorously controlled than ever. Cooperages have not been able to get all the timber they want from their favorite forests. There was a scandal about 20 years ago, which was the result of an ONF audit of a mill selling timber from one particular forest. The mill's math didn't add up, according to records of what was harvested — there were more barrels made than what was possible from that forest.
"There are many misunderstandings when it comes to French oak. The most common are the misnomers, having to do with names. Many wineries, for instance, still refer to oak coming from the Vosges forest, or from Nevers. There is, however, no forest named Vosges — Vosges is a mountain range, and also the name of a department (i.e., politically demarcated region). Nevers is a city in the department of Nièvre and is also not a forest. We source wood from the Bertranges forest, located near Nevers. You also hear a lot about Allier oak, although Allier is also a department, not a forest — Tronçais being one of the most famous forests in that area. Even the term, 'Center of France,' doesn't really mean much of anything. What's more important is the quality of wood we get from individual forests, not regions, and the individual mills owned by generations of families."
Top sources of American oak (Quercus alba)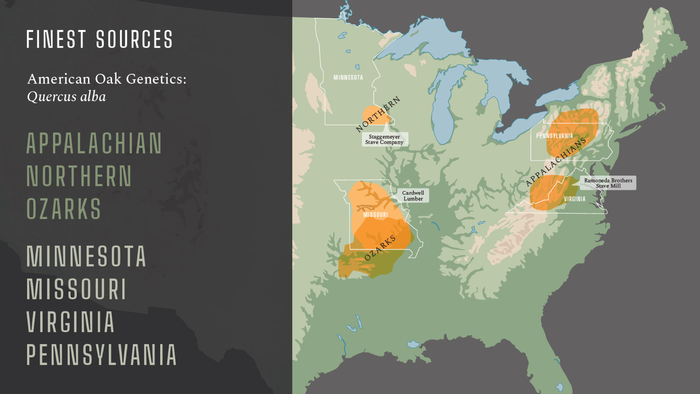 Sharing Tonnellerie Ô's map of their primary American oak sources, Mr. Roberts explained: "We source wood for our American oak barrels — all made from a different oak species, Quercus alba — from Pennsylvania, Virginia, Missouri, and Minnesota. We are just beginning to understand the qualities coming from specific forests in these states. The vast majority of the American forests are privately owned. The system of control that you find in France does not exist in the U.S., although there are some systems involving the implementation of selective thinning going on.
"The timber selections that we make in the American sawmills, though, represent selections of trees, rather than trees from certain parcels. The goal, I think, is to begin thinking in terms of sustainable management, especially since the quality of American oak, while recognized for a long time, is still largely underappreciated. We are particularly pleased with the American oak barrels we are getting from Minnesota — honestly, it is now hard to tell the difference between the oak from Minnesota and from France.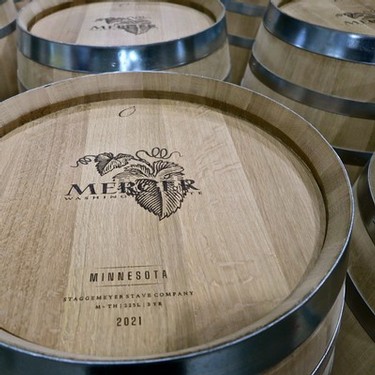 "We are just beginning to understand the subtle differences. Pennsylvania oak, as an example, seems to have almost chocolaty, 'sweet' oak qualities. Very typical of American oak, it is a higher impact oak than any from France. Because of that, the coopering is a little different. Unlike French oak, we don't really do a 'blonde' toast [i.e., light toasting, resulting in no browning in the color] with American oak because the flavors are too woody and too coconutty. Also, the heads in French oak barrels go untoasted, whereas American oak heads are always toasted.
"We are finding that geography and climate can be tremendously different. For instance, we are producing a 'Revolution' barrel from Minnesota oak that is seasoned for five years. As it ages, the wood goes through a cycle ranging from frozen tundra winters to humid heat during the summers. This may be why the Minnesota oak may be more "French" than other American oaks — they not only grow in a higher latitude environment, comparable to France, but they also go through a great variation of climate conditions during their seasoning."

Oak seasoning
Once a reputable cooperage like Tonnellerie Ô has done its job of sourcing oak staves from select forests (or in the case of France, from individual parcels within forests) and stave mills, its work has just begun. The next major factor in quality coopering is the seasoning of the wood.
In this stage, oak delivered to a mill is split and cut into staves, and then stacked outdoors to be exposed to the elements for a select length of time — anywhere from 2 to 3 years for most wine barrels, and up to 4 or 5 years for more finely crafted barrels. To vary the exposure of the individual pieces (there is a danger of wood left at the top sustaining damage), the piles are typically re-stacked, maybe twice a year.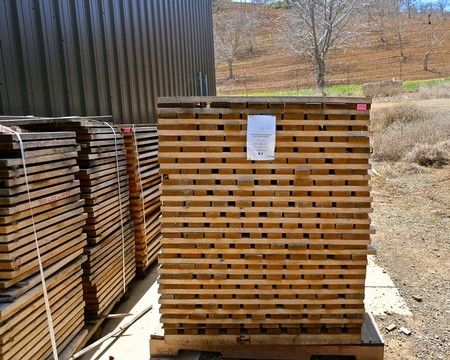 In The Evolution of American Oak, GuildSomm has commented on the difference in the handling of American oak at this stage:
American oak is denser and less porous than European oak; it also contains a higher content of tylose lignin — effectively a clotting agent — which allows American oak to be sawn into staves without risk of leaking. French and Hungarian oak, by comparison, need to be split as if with an axe, so that the breaks in the wood follow their vertical sap channels. This is a far less efficient method of processing and results in a yield of only around 20% (compared to American oak's 40%), which is a contributing factor to the low cost of American barrels.
The length and width of the staves to be cut are dependent upon the size of the barrels the wood is planned for. For Tonnellerie Ô's Futaie level barrels, for instance, staves are cut for either their Bordeaux Thin Stave (225 liters) or Burgundy Export (228 liters) barrels.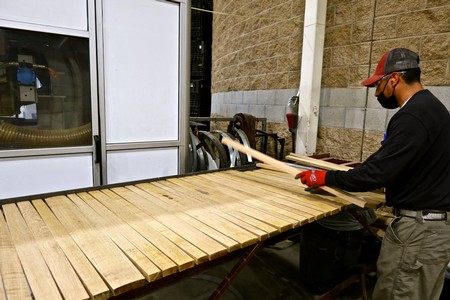 Mr. Roberts explained why oak staves need to be seasoned for a few years before being put together as barrels: "The purpose of seasoning is to dry the wood. Because wood shrinks as it dries, you can't make barrels that are structurally sound using wood with moisture content above 15%. As staves shrink, the joints between the staves open and they no longer form a watertight seal.
"Another benefit of seasoning is its effect on the sensory properties of the wood. Air-dried wood loses its resiny and overtly 'woody' flavors over time, giving rise to deeper, more complex flavors. In this sense, it could also be compared to the affinage of cheese or curing meat. Exposure to rainfall is also an important part of the process, as wood tannins will be dissolved in water. This reduces the perception of astringency in the wood."
Are, in fact, barrels made from oak staves seasoned for 4 to 5 years superior to barrels made from oak seasoned for 3 years? Although Tonnellerie Ô does offer premium-priced French oak barrels made from 5-year seasoned wood (starting at $2,000 per barrel, compared to French barrels from wood seasoned 3 years starting at $995, or American oak barrels from wood seasoned 2 years starting at $545), Master Cooper himself is not completely sold on the notion that extra-long seasoning qualifies as a make-or-break factor. "The difference between 3 and 4 years of seasoning," says Roberts, "is negligible." More important to a cooper like Roberts would be the sum total of all the other factors that amount to a high-quality barrel:
• Source of wood
• Grain density
• Size of barrel
• Length of seasoning
• Toasting
Plus, it goes without saying, the skill and craftsmanship of the cooper.
Our next blog post: Oak barrels, part 4 — Step by step visual of how barrels are coopered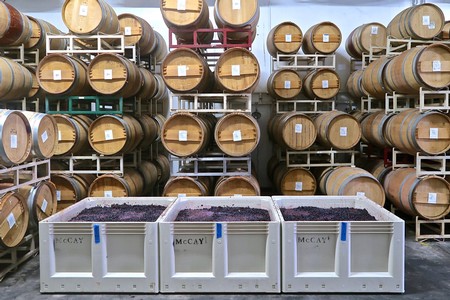 Comments