Letters from Lodi
An insightful and objective look at viticulture and winemaking from the Lodi
Appellation and the growers and vintners behind these crafts. Told from the
perspective of multi-award winning wine journalist, Randy Caparoso.

June 3, 2016 | Randy Caparoso
Oak Farm's 2015 Chardonnay takes giant step towards purer "Lodi" expression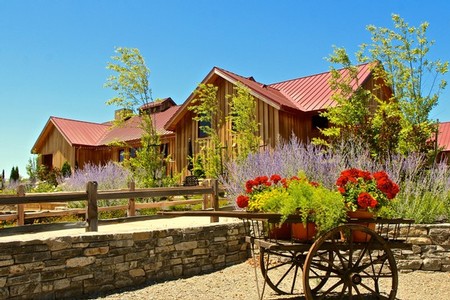 At first sniff and sip, the 2015 Oak Farm Vineyards Lodi Chardonnay ($25) tastes like many other well made Chardonnays with its airy sense of freshness and the creamy smoothness of its modestly full, seamless, silken textured body.
But then the subtleties begin to add up to something a little "different." A mild, Meyer lemon tartness seems to add a crinkly crisp quality; like a freshly pressed, but not starchy stiff, shirt or blouse. There are floral fruit notes and light mineral sensations on the palate that speak to the wine's Lodi origins in sandy loam soils and squarely Mediterranean climate. Plus a little confectionary nuance reminiscent of the "oh goody" caramelized scent of a bananas Foster deftly prepared tableside by an old time waiter in a classic New Orleans restaurant.
But above all, it is the feel of levity on the palate – none of that weighty, obtrusive, wood grained dryness, bitterness or astringency so typical of American Chardonnays, which are generally "enhanced," as if by testosterone supplements, by intense doses of the oak barrels in which Chardonnays are commonly fermented and aged. Oh, the oak is there in the 2015 Oak Farm Chardonnay; but it whispers faintly in the backdrop, while the crinkly fresh, tropical flower petal nuanced varietal fruit qualities do most of the titillation on the palate.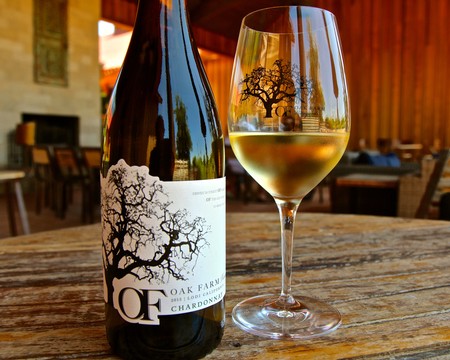 This, in other words, represents a somewhat new and welcome step for not just Lodi grown Chardonnay, but West Coast Chardonnays in general, which are all too often either too dry and astringent with oak or overly lean and sharp when made in styles packaged as "unoaked." The Oak Farm bottling explores a blissful middle ground; while playing up the fresh, floral fruit qualities of Lodi grown fruit so often lost in typical winery manipulations in the effort to maintain "brand" styles or to conform to industry expectations of "varietal character."
The back label says only 498 cases of the 2015 Oak Farm Chardonnay were produced; and so it won't be challenging anything by Rombauer or Kendall-Jackson for market supremacy anytime soon. Still, the sensory distinctions seemed significant enough for us to go directly to the Oak Farm Vineyards winemaker, Chad Joseph, to get the skinny on what was done that makes this Chardonnay so unique.
And like any good, fully engaged winemaker, Mr. Joseph was only too happy to furnish a little shop-talk; perhaps a little geeky, but fascinating for wine lovers, and connoisseurs of Chardonnay in particular...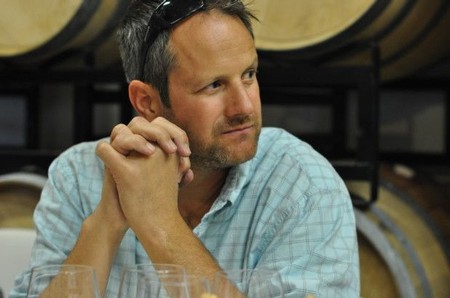 LoCA: What makes the new vintage of Oak Farm Chardonnay significantly different from previous ones from both winemaking and sensory perspectives?
C.J.: We have been trying to fine tune our approach to Chardonnay at Oak Farm Vineyards, and learn what style we like to make and drink. From a winemaker's perspective, the 2014 was done in more of the traditional "California" style, with 100% inoculated (yeast) barrel fermentation, 100% malolactic fermentation, sur lie aging with bimonthly bâttonage (i.e. stirring of lees, or dead yeast cells, remaining in contact with wine while aging in barrels), and more new French and European oak (35% new, aged in barrels for 9 months total before bottling, on lees). The sensory characteristics of the 2014 vintage could be described as ripe pear, apple pie, creamy texture, butterscotch, honey roasted nuts, with hints of mushroom and baked bread.

For the 2015 vintage, we used two vineyards, and we incorporated more of the French "Chablis" style of winemaking. We did 50% native yeast fermentation, first in tank, then finished fermenting in barrels. We did not include new oak and did not stir the lees on this lot. The other 50% was fermented using a selected yeast strain in barrels, which did include a little new French oak (25%, employing barrels with light toast and medium grain), and was aged sur lie with monthly bâttonage. I would describe the 2015 as more restrained, with tropical fruit, pineapple, a little more minerality, and subtle vanilla-cream. We think that both vintages show promising results, showcasing the potential Lodi has for unique premium Chardonnay styles.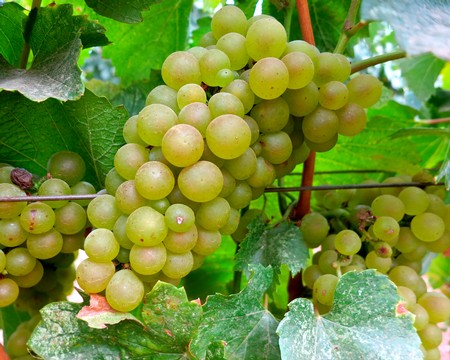 LoCA: What are the vineyard sources and the possible influences of that?
C.J.: The 2014 was 100% sourced from Maley Brothers' Ridenaur Vineyard, which is essentially a west (of Hwy. 99) side vineyard located in the Mokelumne River sub-appellation of Lodi.

The 2015 is sourced from two vineyards (about 50% each) – the same Maley Brothers Vineyard and then from the Elk Vineyard farmed by Jonathan Wetmore in Lodi's Clements Hills AVA. The cool thing was that in 2015 Todd Maley dry farmed his vineyard, which yielded smaller berries, earlier ripening, and higher acid content. We fermented this lot using feral yeast and bacteria, and we did not stir the lees. We also did not use any new oak on this lot, and we even included a couple of stainless steel barrels. I would liken this to the "Chablis" style, which brings out more minerality and fruit finesse, and de-emphasizes winemaking technique or a winemaker's influence. The Elk Vineyard was harvested almost a month later, and it was riper in Brix (sugar reading) and flavor. We utilized the same winemaking technique as the 2014 vintage, which yielded a very round, creamy, and yeasty complexity. It included new oak, which helps carry the finish while adding some spice and sweet oak notes.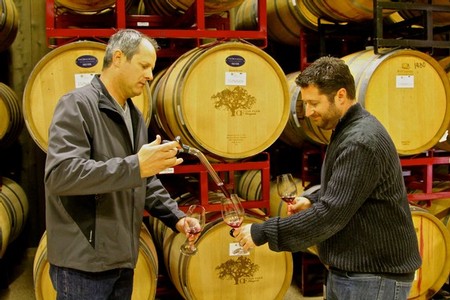 LoCA: Can you specify thoughts on barrel selection and its impact on end product?
C.J.: Working with Dan (Dan Panella, Oak Farm Vineyards GM/Owner) on the Chardonnay project has been very enlightening. He really likes to limit the overall impact oak has on our Chardonnay. We have found that using a limited amount of medium grain French oak with a lighter toast works best to accentuate the fruit without dominating the overall character of the wine. I think we are pointed in the direction of using oak as a highlight, rather than the dominant feature of our wine. This approach gives a subtle spiciness, vanilla and honeyed influence to our Chardonnay.
LoCA: Does the new release reflect a possible new direction for Lodi grown Chardonnay?
C.J.: I think it reflects the potential Lodi Chardonnay has. Lodi has exceptional fruit, and we are just learning this potential through better farming techniques, winemaking strategies, and overall philosophy. Traditionally, I think many people leaned towards an over ripe style for Lodi, but I think a more restrained Chardonnay is where we are headed at Oak Farm Vineyards.
LoCA: Do you feel that at Oak Farm you are better able to administer innovations?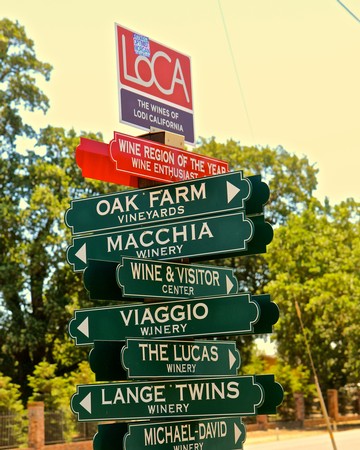 C.J.: Yes, but I think that other wineries in Lodi are on the same track. I am very pleased with the Chardonnay being produced at Harney Lane Winery, Lucas, and Michael David, to name a few. That being said, I will admit that Oak Farm Vineyards has made the investment to buy the best winemaking equipment, oak barrels, and is in the process of experimenting with different vineyard sources in Lodi. So, Oak Farm Vineyards is in a position to innovate and learn even more when it comes to developing premium Lodi Chardonnay.
LoCA: Do you think Lodi can ever become known as much for Chardonnay as for other varietals, such as Zinfandel or Mediterranean types?
C.J.: There is definitely the advantage of having so many great vineyards and acreage to work with in Lodi. I think we are just starting the process of developing the winemaking techniques to best exemplify the potential of Lodi Chardonnay. In Lodi there's a lot Chardonnay being grown that is being used to bolster some really good brands that are being labeled other than Lodi. I think as Lodi gets more recognition, and wineries use Lodi on the label, we will see this region being known as a premium Chardonnay producer.
LoCA: What is the role or influence of ownership (particularly Dan Panella) in this ongoing progress?
C.J.: I think Dan's influence on this progress is huge. He wants to learn. And, he is willing to experiment. Developing a vineyard, a brand, or a wine style takes time and innovation. He understands that it will take many years of trial and error. I also think he enjoys the process of trying new things and pushing the limits. I don't think he minds that our Chardonnay program may be different year to year as we learn the potential in Lodi Chardonnay. He embraces the effort and knows that our wine club and patrons will enjoy the process and the fruits of our labor. I think we both are pleasantly surprised with the potential and results of our efforts so far. It's helping fuel the passion of why we both got into this business in the first place, to learn and grow wine in Lodi.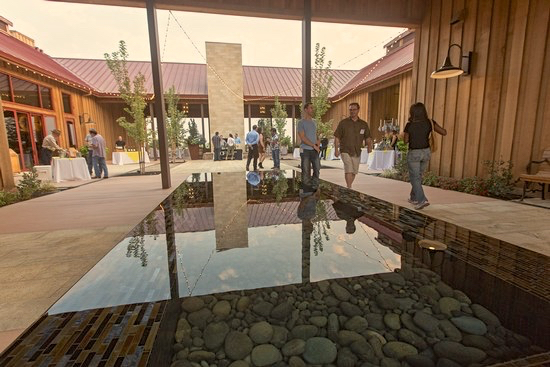 Comments