Letters from Lodi
An insightful and objective look at viticulture and winemaking from the Lodi
Appellation and the growers and vintners behind these crafts. Told from the
perspective of multi-award winning wine journalist, Randy Caparoso.

November 1, 2018 | Randy Caparoso
McManis Family's transition to Lodi appellation wines (that are also fantastic buys)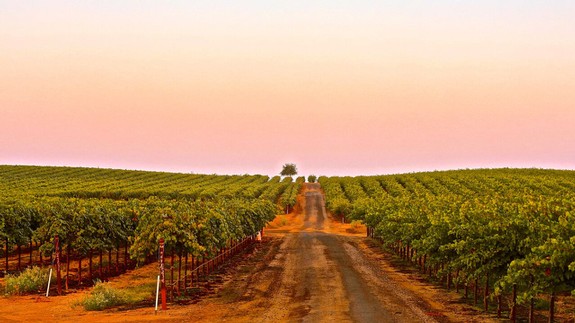 McManis Family Vineyards might be the largest grower of Lodi grapes still unfamiliar to most Lodi wine lovers. There are two reasons for that.
Number one, the McManis Family operation is based in the south end of San Joaquin Valley in the City of Ripon, population 14,000 or so. Like Lodi, Ripon is an agricultural community; dominated, if anything, by almonds, which the locals charmingly call "am'ns." But right behind nuts are wine grapes, and the quiet force behind this economic factor is McManis Family, who have been farming in San Joaquin Valley since 1938.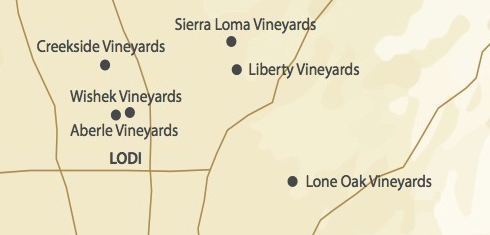 Number two: Up until recently, McManis Family Vineyards has been bottling all their wines under a "California" appellation, rather than putting "Lodi" or any other AVA (American Viticultural Area) on the label – despite the fact that many of their wines are sourced from the 1,775 acres of planted grapes in the family's seven vineyards located in four of Lodi's AVAs (Borden Ranch, Clements Hills, Jahant and Mokelumne River).
According to Justin McManis – who serves as Vintner & Supply Chain Coordinator for the family business, and is the son of founders Ron and Jamie McManis – the brand is now transitioning away from the use of the broader California appellation on their wines, which are sold in every state of the union and beyond.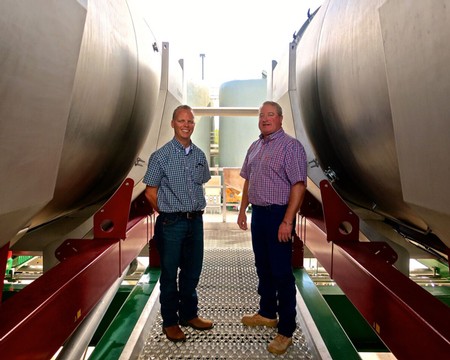 Says McManis: "By next summer (in 2019), all our bottlings will carry one of the seven appellations in which we farm: River Junction (an AVA straddling San Joaquin County and Stanislaus County), Lodi, Borden Ranch-Lodi, Clements Hills-Lodi, Jahant-Lodi, Mokelumne River-Lodi, or Clarksburg."
Among the first of the family's Lodi appellated bottlings entering the market is the 2017 McManis Family Vineyards Lodi Estate Grown Pinot Noir ($12), which may be the finest $12 Pinot noir in the world. No exaggeration, it's that good: Exuding exuberant varietal fruit in the strawberry spectrum, with loamy and sweet tea-like undertones; soft, round, supple, medium bodied feel. Over 90% of the fruit going into this wine is Lodi grown; and most the of rest is grown by McManis Family in their River Junction Vineyard down south.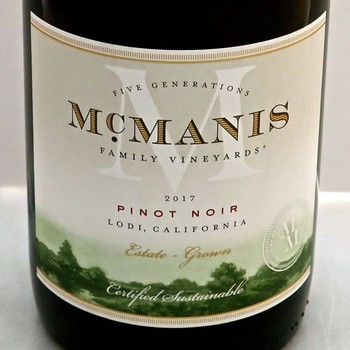 Mike Robustelli – the McManis Family Vineyards winemaker since 1999, the year after the winery was founded – tells us: "The industry says you can't grow Pinot noir in Lodi, but the region's Mediterranean climate says different. This wine represents a culmination of the high viticultural standards the family sets for itself. It comes primarily from our our Creekside Vineyard (a 250-acre Jahant-Lodi planting in gravelly clay San Joaquin Series soil) and our Sierra Loma Vineyard in Borden Ranch AVA (650 acres on rolling hills of rocky red clay Redding Series soil)."
Another reason why the McManis Family brand sneaks up on a lot of local consumers is the fact that they do not operate a tasting room on the site of their 7.8 million gallon production facility in Ripon (by agreement with the local community looking to preserve their rural setting). Plus the fact that the brand is still relatively new – McManis Family Vineyards wines did not enter the market until 2001.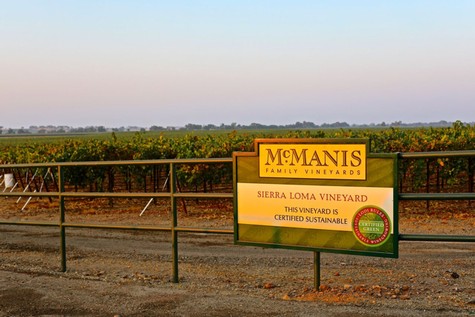 Current production of McManis Family wines is about 450,000 cases. Say Robustelli, "Only about a seventh of the wine produced from our vineyards at our Ripon winery goes into McManis label wines. The rest is sold to other wineries, on the West Coast and in other states. Production of wine from our vineyards for other wineries will probably remain the core of the family's business."
The beauty of this business plan is that McManis Familky gets to pick and choose the highest quality lots for their own label. Adds Justin McManis, "Every wine is treated as if it's going into a McManis wine, and decisions about what goes into our own bottles are made afterwards. Besides quality, the obvious advantage is we have been able to increase our production precisely as much as the market can accept."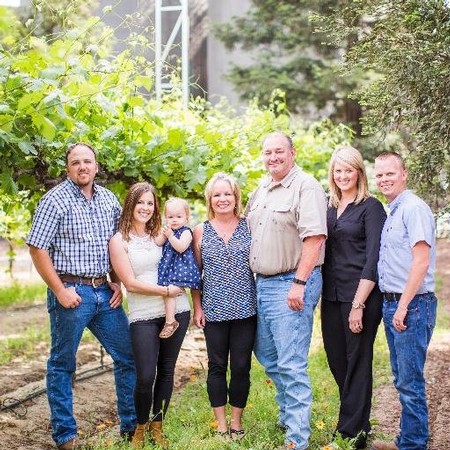 But like that of other explosive new brands, the secret behind the McManis Family success is... not much of a "secret." It's quality, pure and simple. A quality that is attained when you are able to control your own estate vineyards, and lots of them – particularly in Lodi – along with an unbeatable $12 average retail price for each and every one of the 11 wines in the current McManis Family Vineyards portfolio.
Say Mr. McManis, "All McManis Family properties are certified LODI RULES for Sustainable Winegrowing as well as by CSWA (California Sustainable Winegrowing Alliance). We're over 90% estate grown, but our goal in 2018 is to become 100% as our newest vineyards come online."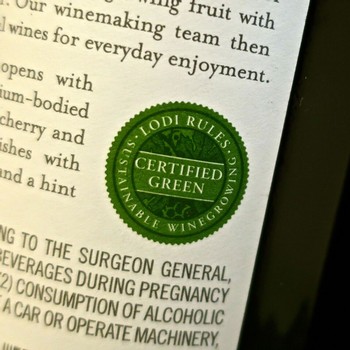 Why sustainability? Mr. McManis explains: "Simply, because we're looking out for the next generation – and for the seventh, the eighth and the ninth. We started getting our vineyards certified sustainable in 2013/2014. In 2016 we earned the California Green Medal in Sustainable Winegrowing Leadership Award from CSWA."
Most recently, McManis Family Vineyards has initiated a rebranding campaign entailing a redesigned label that clearly designates each wine as "Certified Sustainable" front and center, along with a "Certified Green" LODI RULES seal on every back label.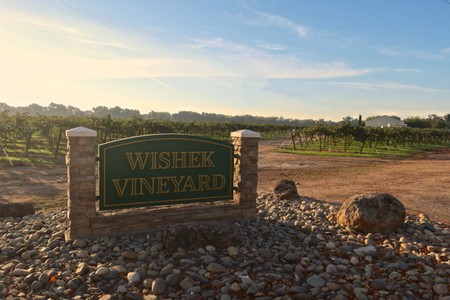 Two more McManis Family Vineyards wines, slated to transition into Lodi appellations bottlings:
2017 McManis Family Vineyards, California Petite Sirah ($12) – A Petite Sirah lover's "dream" style, and another fantastic buy; showing vivid, opaque red and unabashedly intense, lush blueberry/boysenberry nose with smoky/spicy nuances; the plethora of fruit gushing through a sturdy yet well rounded, full body. Robustelli tells us: "This wine is grown primarily in Lodi – 20% of it blended with Tannat and smaller portions of Teroldego and Alicante Bouschet. It's crafted for Petite Sirah lovers, but has also been a Best of Show finalist at California State Fair, and has made Best Buy lists in national magazines every year since 2013."
2017 McManis Family Vineyards, California Cabernet Sauvignon ($12) - Pretty raspberry/cassis Cabernet Sauvignon aroma with black tea and cedar box embellishments; fairly easy yet firmly dry, medium-full body, with loamy/earthy notes underlining varietal fruit in the mid-palate. Robustelli adds: "Small amounts of Petit Verdot, Tannat and Teroldego enhance this varietal. Most of the wine came from the family's Liberty Vineyard (225 acres of Cabernet Sauvignon in Lodi's rocky Borden Ranch AVA) as well as Lone Oak Vineyard (320 acres in Lodi's Clements Hills)."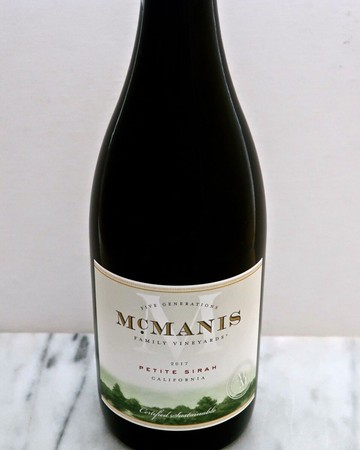 Comments