Letters from Lodi
An insightful and objective look at viticulture and winemaking from the Lodi
Appellation and the growers and vintners behind these crafts. Told from the
perspective of multi-award winning wine journalist, Randy Caparoso.

June 15, 2017 | Randy Caparoso
Lodi's sophisticated dry rosés (or, the perfect way to beat the heat)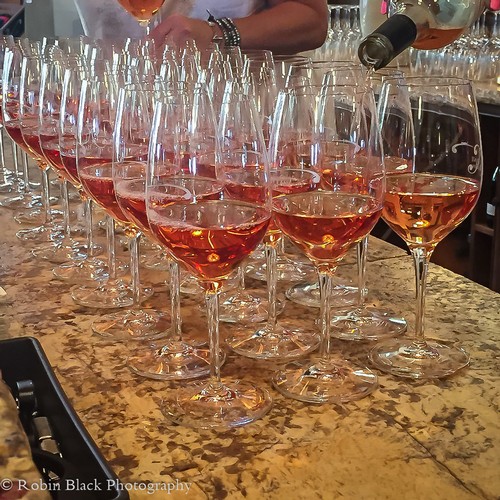 Oh, it's that time of year again – when red balls of mercury are shooting up to alarming notches above 100.
Lodi wine country's sea of vines, if you haven't noticed, has also been growing at a rampant pace this past spring. Out in the fields, curly tendriled canes seem to be striving for elephant eye heights, with lobed leaves looking downright tropical in size and, well, greenness. Biblical winter rains will do that to a wine region.
But what happens when a real heat is on? All vines close up shop – or rather, their leaf stomata, which engineer the process of photosynthesis and, ultimately, grape ripening – when temperatures exceed 90° Fahrenheit.
Yes, there is distinct danger of vine and crop damage when temperatures threaten to top 106° F. Let's keep our fingers crossed. But since grape clusters are still in their hardened green stage (change in berry skin color, or veraison, does not usually happen until July), in all likelihood the vines will simply roll their leaves slightly to protect the undersides (where the stomata pores are located) from the direct sun, and soldier their way through the (hopefully) fleeting spell of frightful heat, protecting the integrity of their swelling fruit like proverbial mama bears.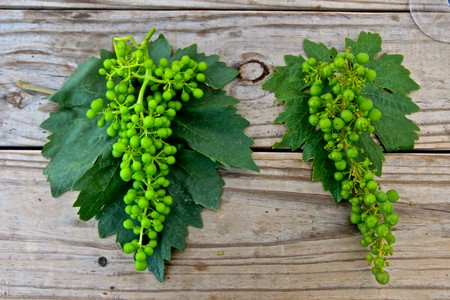 And in this particular vintage, it is a good thing the vines have stored more than usual amounts of water – further allowing stomata to transpire H2O, thus keeping the leaves cool, and the plants healthy.
If this sounds like vines are just like people and other animals, well, it's because like all living things, we are physically constituted to adapt accordingly when thermometers pop their bulbs. That is, we hydrate and perspire, hydrate some more, and generally do the sensible things you need to do to fend off bouts of dizziness and, of course, possible danger.
We also tend to reach for the most chill-able, light and breezy adult beverages to help us stay hydrated – such as the dry, pink colored wines known as rosé!
Looking for the latest good read while you're sitting in the shade, under poolside umbrellas or in your tricked-out man-cave? We recommend the latest book on dry pink wines called Rosé All Day; sagely penned by Katherine Cole, one of the wine world's hot, new scribes.
In her book, Ms. Cole documents the long history and leading regions known for dry rosé production – particularly Southern France's prodigious Provence. How is this pertinent to Lodi?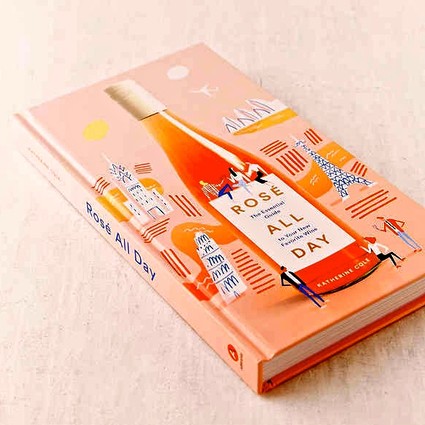 Two words: Mediterranean climate. This is the type of weather – characterized by moderately hot, dry summers and moderately cold, wet winters – that is most conducive to fine wine grapes. Especially black skinned varieties commonly used to produce rosé. Even more so, these conditions sound like Lodi, vintage 2017 (with all its wetness and heat).
Still, all through the usual variables, from drought to flooding, Lodi is very much like France's Provence; except for the fact that most of Provence's vineyards are located in slightly closer proximity to the sea: The Mediterranean Sea in the case of France, and the Pacific Ocean – with its cooling North Pacific water current rolling down the coast from Alaska – in the case of California.
Therefore, the average peak-summer high/low temperatures in Provence is usually around 84°/64° F., whereas in Lodi it's 90°/55° F. Although like most of the California coast, Lodi experiences wider diurnal swings than Southern France, the overall climatic pattern is similar enough to result in strikingly similar styles of dry rosés.
That is to say, Lodi grapes develop slightly more fruit intensity in the region's warmer and wider summer temperature swings; whereas in Provence, the typical rosé fruit expressions are tinged with a little more non-fruit aromas (particularly sensations suggesting minerals, lavender, wild scrub and/or kitchen herbs which, not coincidentally, reflect the native flora surrounding vineyards throughout Southern France).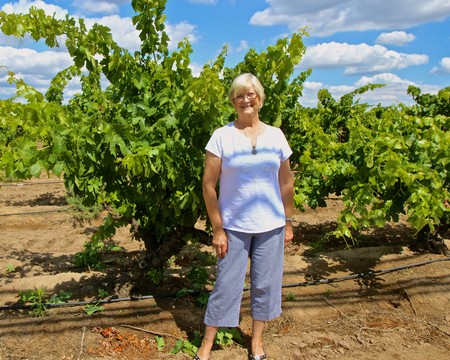 All the same, earlier this week we stood next to one of Klinker Brick Winery's ancient vine Carignan growths (Jeannie Rauser's vineyard, planted in 1909), where owner/grower Steve Felten and winemaker Joseph Smith poured us a sip of their 2016 Klinker Brick "Bricks & Roses" Lodi Rosé ($15). This bone dry, rosy-brick colored wine positively oozed with sensations of cherry, strawberry, and blood orange; tinged ever-so-slightly with sweetly herby (like the parsley, sage, rosemary and thyme of song) notes strikingly reminiscent of many a dry rosé from France!
Klinker Brick's rosé is fashioned from the classic grapes of Southern France – Carignan, Syrah, Mourvèdre and Grenache. Which brings up the question: Is it the grapes going into the Klinker Brick or the climate where they are grown that makes this rosé so Provence-like?
Well, here is what we also found earlier this week while standing in the historic Bechthold Vineyard, consisting exclusively of Cinsaut vines planted way back in 1886 (!). There, we tasted the 2015 Michael David Ancient Vine Cinsault Lodi Rosé ($25), which has a little more of a gentle, caressing quality than the Klinker Brick, yet just as much mouth-tingling natural acidity. The perfume of Michael David's rosé was redolent of cranberry-strawberry pie, pulled straight from the oven; but in the backdrop, almost teasing the nose's sensory neurons, was also a vaguely minerally, sweetly herby, Provence-like note. Different grape, similar result!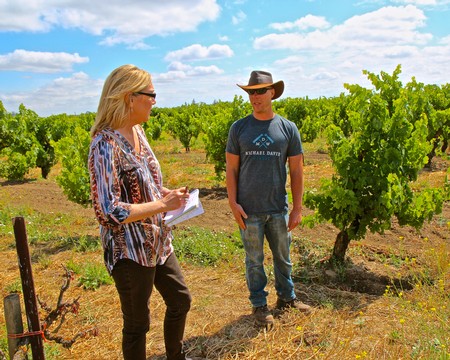 The more we look at the variety of wonderfully dry, pungent, Lodi grown rosés being produced today, the more we are convinced that it is Lodi's Mediterranean climate that accounts for the consistency of pure fruit freshness and herb or mineral complexity found in the best, artisanal style bottlings. No matter what the grape.
The 2016 Acquiesce Lodi Grenache Rosé ($24) is another single-varietal example; exuding high season strawberries and drippy watermelon in the nose, with subtle yet distinctive notes suggesting sprigs of lavender. If not for the slightly more exuberant expression of red fruit, you would think you were lying on a beach in Nice or Monte Carlo sipping the local pink wares rather than Acquiesce's pale colored, bone dry wine, made 100% from the black skinned Grenache grape.
Similar to the Acquiesce, the 2016 McCay Lodi Rosé ($18) is made almost entirely from the Grenache grape (plus just a drop of ancient vine Carignan). Here, the nose leans towards perfumey Bing cherry, with a bone dry zestiness on the palate suggesting grippy ruby red grapefruit in one sense, and airy strawberry panna cotta in another. But again, behind the high wire fruit expression you also find faint whiffs of dried herbs, mingling with sun parched grass. Proving once again that Lodi's dry rosés are not simple, blonde haired fruit bombs (in fact, the opposite).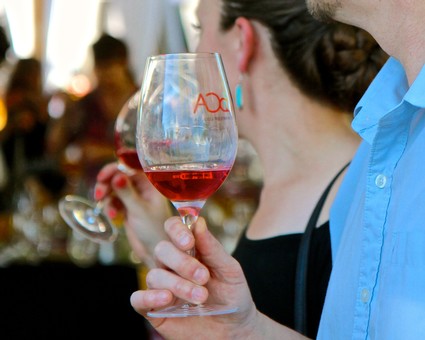 The 2016 Harney Lane Lodi Rosé ($18) stands out because it is crafted in very un-Provence-like fashion from Zinfandel, Tempranilo and Petite Sirah. The feel of this dry rosé may be slightly fuller and creamier than the McCay and Klinker Brick bottlings; but its profile is redolent of red fruit (particularly raspberry, black cherry and tea), tinted by a slightly earthy/spicy (almost rosemary-ish) kitchen herbiness.
One of Lodi's more unique dry rosés is the 2016 LangeTwins Family Lodi Sangiovese Rosé ($15). Here, the overriding sensation is strawberries upon strawberries, and even more strawberries; along with sweet tea and the touch of a stemmed red rose, punctuated by good, prickly acidity and mild Campari-like bitterness. In its own way, a snappy ginger; unconciously bold and original.
Bottom line: Across the board, Lodi's craftier producers of dry rosé are demonstrating a light and deft touch, and uncanny feel for the type of subtle, non-fruit nuances once believed to be found only in the best rosés of Southern France. Blame it on the Delta's Mediterranean-ish terroir...
And thank goodness – just in time for the season's first serious heat wave!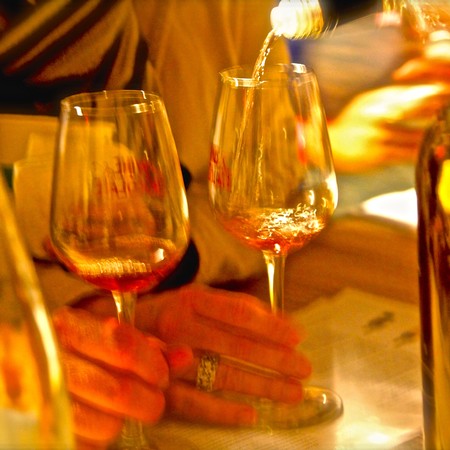 Comments