Letters from Lodi
An insightful and objective look at viticulture and winemaking from the Lodi
Appellation and the growers and vintners behind these crafts. Told from the
perspective of multi-award winning wine journalist, Randy Caparoso.

April 26, 2016 | Randy Caparoso
Lodi's dry rosés are lighter, zestier, herbier, more food-versatile than ever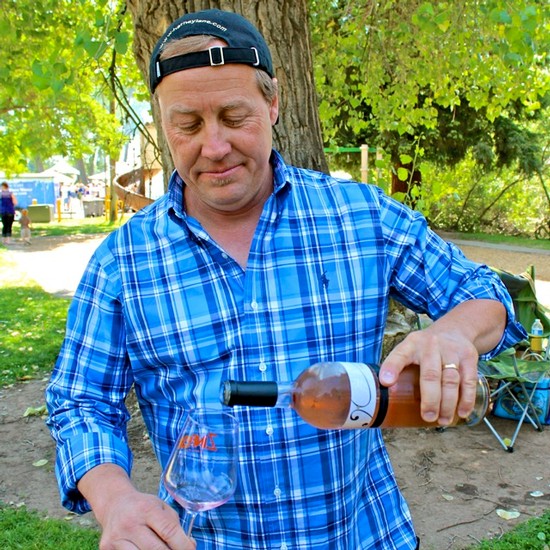 When recently tasting through the latest bottlings of dry style rosés grown in Lodi, we could not help but notice a few common threads, despite the variety of grapes from which the better ones are crafted:
1. Lodi's dry rosés are getting lighter, which is a good thing. As warm spring weather transitions into summer heat, it is far more preferable to enjoy a dry pink wine with a refreshingly airy, breezy sense of lightness, rather than a heavy, ponderous feel.
2. Lodi rosés are consistently achieving a zestier fruit tartness, adding to their light, refreshing feeling. Both lower alcohol and higher natural acidity are indicative of craftier, more sophisticated winegrowing – Lodi vintners are picking their black skinned grapes destined for pink wines a little earlier, when the fruit has less sugar and more acid, leading to lighter, crisper pink wines.
3. The lower sugars are also cutting back on the sweetly aromatic tutti-fruitiness that used to be so common in California rosés. Instead, we are getting rosés with more subtle fruit qualities – whispers of fresh strawberry, suggestions of cherry, skins of grapefruit, drops of blood orange, wedges of watermelon, nuances of pomegranate or even roguish slices of rhubarb – as opposed to annoyingly cloying, slutty, wham-bam fruitiness.
4. Even nicer, we are seeing more dry rosés laced with non-fruit notes – aromas and flavors reminiscent of sagebrush, leafy rose petal, thyme, lavender, or mixes of kitchen herbs. Such subtleties – adding to a sense of complexity, not to mention sensory intrigue – are also byproducts of the willingness to pick grapes a little earlier, at a point when resulting wines are not yet buried by sensations of overripe fruit.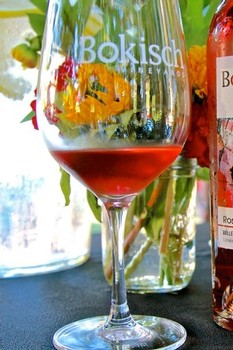 To wit: A 2015 Acquiesce Lodi Rosé ($24), which Acquiesce owner/grower Sue Tipton recently poured alongside a dish of grilled quail and pungent trumpet mushroom risotto in porcini mushroom broth, prepared by Chef John Hitchcock of Wine & Roses Hotel's Towne House Restaurant. The match was a winner precisely because Tipton's rosé was not only subtly fruited – suggestions of strawberry and blood orange – but also because its aromas and flavors are laced with a wild brushy notes reminiscent of multi-faceted herbes de Provence (particularly savory, marjoram, thyme, oregano and lavender). It was almost like the wine was adding its own delicious "seasoning" to the dish!
In similar fashion, earlier this month we enjoyed a 2015 Borra Vineyards Members Reserve Lodi Rosé ($17), crafted from 63% Syrah and 37% Carignan. The setting was an al fresco lunch at Lodi's Pietro's Trattoria; complete with prosciutto and melon, mozzarella di bufala with basil leafed tomato, salumi and olive bruschetta, house made ravioli, and pillowy soft gnocchi with pesto – tailor made for any versatile dry pink wine. Especially the Borra family's rosé, which comes across as crisp, soft, yet mildly lean with smidgens of tannin from their old vine Syrah and Carignan grapes; while also emanating dried kitchen herb and sagebrush aromas along with floral notes of violet.
Speaking of old vines, how about a Lodi grown rosé made from vines planted in 1886 (130 freaking years ago!)? Yes, these things exist here; and as you might expect, the 2014 Onesta Bechthold Vineyard Lodi Cinsaut Rosé ($22) is so beautiful, grown men like Michael David Winery president/co-owner David Phillips have been known to gush when taking sips of this pale, translucent pink wine, which prickles the palate with its sprightly, dancing sensations of first-strawberry-of-spring fruit, tinged with sweetly spiced, purple flower tipped sprigs of Provençal lavender. Onesta winemaker/owner Jillian Johnson's favorite edibles for her ancient vine rosé? According to her Web site: duck pâté, red Thai curries, spreads of charcuterie, or Spanish tapas like grilled octopus or boquerones (fresh anchovies).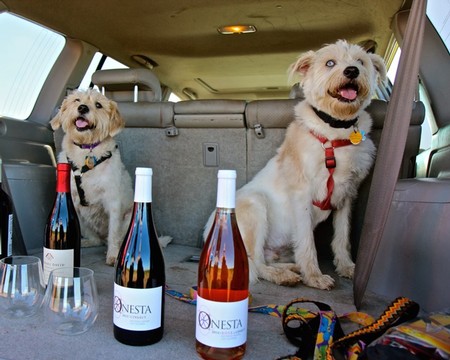 Are you getting hungry yet? There may be few wines of the world as food-versatile as these lighter, zestier, mild fruit and scented herb filigreed styles of rosé now coming out of Lodi (look for the dry pink wines of Bokisch Vineyards, Estate Crush, Fields Family, Harney Lane, Klinker Brick, LangeTwins Family, McCay Cellars, or St. Amant for other outstanding bottlings).
But is there such a thing as an "ultimate rosé dish?" More than a few lifetime rosé lovers would consider bouillabaisse to be the all-time best dish for firmly dry yet airy pink wines with herby complexities. Why not? Bouillabaisse is the classic dish of France's Provence region, and there is more rosé grown and produced in Provence than anywhere else in the world.
Especially authentic Provençal style bouillabaise served with rouille, a mildly hot, garlicky pepper sauce. There is something about the combination with the pungently briny, organically earthy, spice laced taste of this classic Southern French "fisherman's soup" that brings out the best qualities of a good, dry, sturdy rosé embedded in its own organic, earthy, acid driven, natural black skinned fruit notes.
After all these years, we still love the classic bouillabaisse recipe found in M.F.K. Fisher's The Cooking of Provincial France (Time-Life Books, ©1968) the best. Like any fish stew, you have lots of leeway in your choice of fish and shellfish to use in a bouillabaisse. The important part is the achievement of the savory, saffron scented broth that always seems to sing like a siren for a tingly, well chilled dry rosé.
Fisher's original recipe, based upon her many storied years spent in the South of France: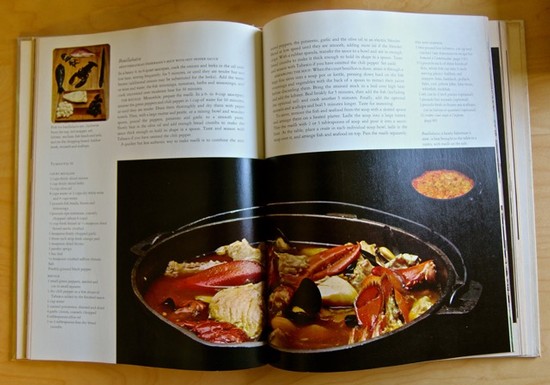 Bouillabaisse
Mediterranean Fisherman's Soup with Hot Pepper Sauce (serves 8 to 10)
COURT BOUILLON
2 cups thinly sliced onions
1 cup thinly sliced leeks
¾ cup olive oil
8 cups water or 2 cups dry white wine and 6 cups water
2 lbs. fish heads, bones and trimmings
3 lbs. ripe tomatoes, coarsely chopped (about 6 cups)
½ cup fresh fennel or ½ teaspoon dried fennel seeds, crushed
1 teaspoon finely chopped garlic
1 three-inch strip fresh orange peel
1 teaspoon dried thyme
2 parsley sprigs
1 bay leaf
¼ teaspoon crushed saffron threads
Salt
Freshly ground black pepper
ROUILLE
2 small green peppers, seeded and cut in small squares
1 dry chili pepper or a few drops of Tabasco added to the finished sauce
1 cup water 2 canned pimientos, drained and dried
4 garlic cloves, coarsely chopped
6 tablespoons olive oil
1 to 3 tablespoons fine dry bread crumbs
FISH AND SEAFOOD
2 two-lb. live lobsters, cut up and cracked (see recipe for lobster à la américaine)
1½ pounds each of three kinds of firm, white fish cut into 2-inch serving pieces (halibut, red snapper, bass, haddock, pollack, hake, cod, yellow pike, lake trout, whitefish, rockfish)
1 eel, cut in 2-inch pieces (optional)
2 lbs. live mussels (optional)
2 lbs. fresh or frozen sea scallops, cut in halves or quarters (optional)
CROÛTES
12 to 16 one-inch-thick slices of French bread
2 teaspoons olive oil
1 garlic clove, cut
In heavy 4- to 6-quart saucepan, cook the onions and leeks in the oil over low heat, stirring frequently, for 5 minutes, or until they are tender but not brown (additional onions may be substituted for the leeks). Add the water or wine and water, the fish trimmings, tomatoes, herbs and seasonings, and cook uncovered over moderate heat for 30 minutes.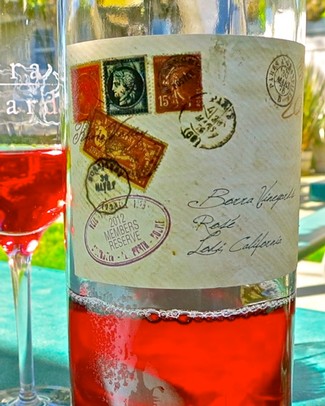 THE ROUILLE: Meanwhile, prepare the rouille. In a 6- to 8-cup saucepan, simmer the green peppers and chili pepper in 1 cup of water for 10 minutes, or until they are tender. Drain them thoroughly and dry them with paper towels. Then, with a larger mortar and pestle, or a mixing bowl and wooden spoon, pound the peppers, pimiento and garlic to a smooth paste. Slowly beat in the olive oil and add enough bread crumbs to make the sauce thick enough to hold its shape in a spoon. Taste and season with Tabasco if you have omitted the chili pepper.
A quicker but less authentic way to make rouille is to combine the simmered peppers, the pimiento, garlic and olive oil in an electric blender. Blend at low speed until they are smooth, adding more oil if the blender clogs. With a rubber spatula, transfer the sauce to a bowl and stir in enough bread crumbs to make it thick enough to hold its shape in a spoon. Taste and season with Tabasco if you have omitted the chili pepper. Set aside.
CROÛTES: Preheat oven to 325°. Spread French bread slices in one layer on a baking sheet and bake for 15 minutes. With pastry brush, lightly coat both sides of each slice with olive oil. Then turn the slices over and bake another 15 minutes, or until bread is completely dry and lightly browned. Rub each slice with the cut garlic clove and set aside.
ASSEMBLING THE SOUP: When the court bouillon is done, strain it through a large fine sieve into a soup pot or kettle, pressing down hard on the fish trimmings and vegetables with the back of a spoon to extract their juices before discarding them. Bring the strained stock to a boil over high heat and add the lobster. Boil briskly for 5 minutes, then add the fish (including the optional eel) and cook another 5 minutes. Finally, add the optional mussels and scallops and boil 5 minutes longer. Taste for seasoning.
To serve, remove the fish and seafood from the soup with a slotted spoon and arrange them on a heated platter. Ladle the soup into a large tureen. Thin the rouille with 2 or 3 tablespoons of soup and pour it into a sauceboat. At the table, place a croûte in each individual soup bowl, ladle in the soup over it, and arrange fish and seafood on top. Pass the rouille separately, spooned into dishes according to taste.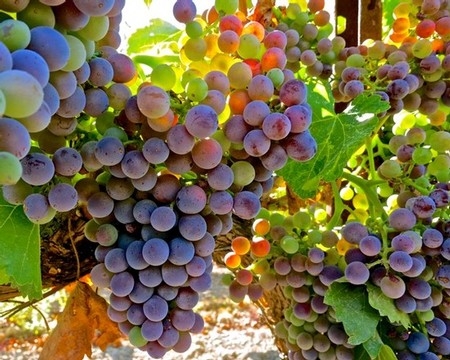 Comments