Letters from Lodi
An insightful and objective look at viticulture and winemaking from the Lodi
Appellation and the growers and vintners behind these crafts. Told from the
perspective of multi-award winning wine journalist, Randy Caparoso.

May 27, 2021 | Randy Caparoso
Lodi's Lange family emerges as one of California's leading specialists in Italian varietals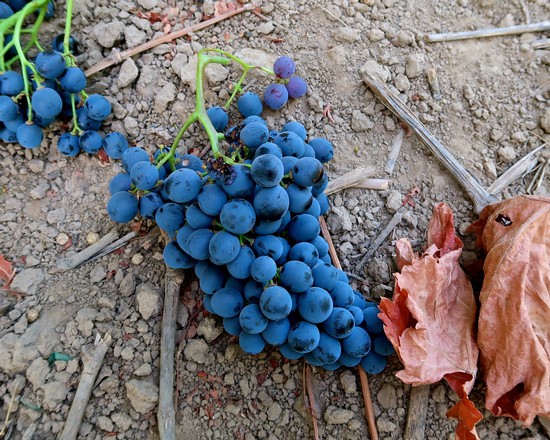 How does a fourth and fifth-generation-operated Lodi grower with roots traced back to Germany end up as one of California's leading producers of premium quality Italian varietals?
It's all about the climate, says David Akiyoshi, the head co-winemaker (with Karen Birmingham) of LangeTwins Family Winery & Vineyards. "We've gravitated to Italian varieties because we discovered that these are the types of grapes that can ripen with maximum flavors in Lodi's Mediterranean climate," says Akiyoshi, "yet at the same time they ripen at moderate sugar levels, and across the board, they retain great natural acidity."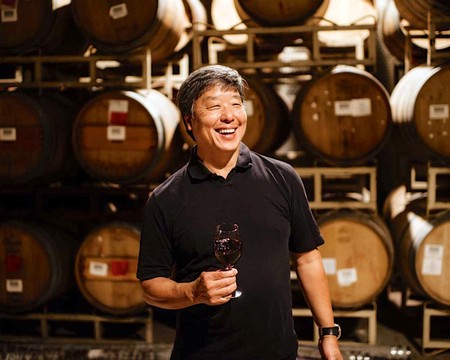 In the winery, Akiyoshi adds, "This means we can produce top quality wines with very moderate alcohol [generally, for the LangeTwins Family Italian varietals, between 13.5% and 14.5% ABV), and we can do it with a minimum of intervention. Our style anyway is to produce wines that taste more like the grapes they come from, without a lot of oak. The Italian varietals allow us to do this, more than with other grapes."
The LangeTwins Family Winery was established in 2005, but the two brothers who founded the winery — identical twins Brad and Randall Lange — originally began working together in the late 1970s as a vineyard management company. The brothers trace their roots in Lodi to their German-born great-grandparents Johann and Maria Lange, who arrived during the 1870s. The family planted their first vineyard in 1916, but it was Brad and Randall who dove full-bore into the winegrowing industry, particularly after Robert Mondavi established his Woodbridge Winery in nearby Acampo in 1979.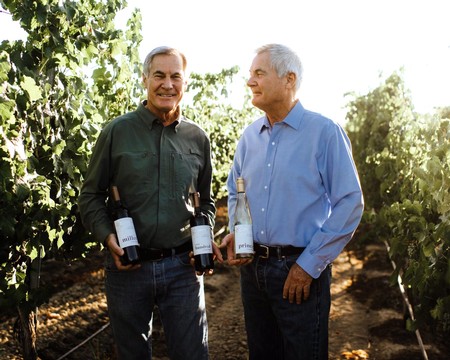 The Langes emerged as one of Mondavi's biggest grape suppliers during the 1980s because they were willing to plant the grapes in greatest demand at the time. These were primarily French varieties like Cabernet Sauvignon, Chardonnay, Sauvignon Blanc, and Merlot. Their vineyard management business has grown dramatically since then, and now exceeds 7,000 acres planted to over 20 different grapes; not just in the Lodi AVA, but also in the neighboring Clarksburg AVA and Solano County.
Virtually everything the family grows is certified by LODI RULES for Sustainable Winegrowing, and the Langes' viticultural regime entails such things as riparian habitat restoration, and the cultivation of native plant hedgerows and wildlife corridors — in this regard, undoubtedly the most aggressive program of this type in the Lodi AVA (Lodi itself being easily the most widely planted winegrowing region in the U.S.).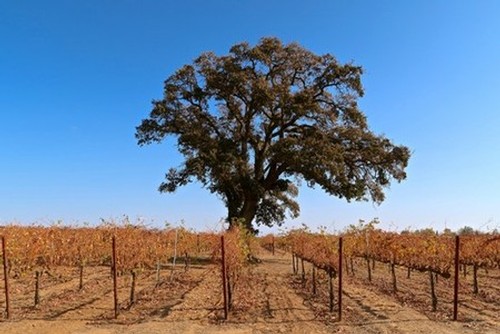 Grapes of Italian origin represent a small fraction of what the Langes grow, but they are emerging as the wines that, perhaps, best epitomize the family's reputation for innovation because they dominate six of the twelve wines bottled under the LangeTwins Family's high-profile "Single Vineyard" line. Each of these bottlings carries vineyard and sub-appellation identifications on their labels; and according to the winery literature, they are "crafted to express the true characteristics of each individual vineyard."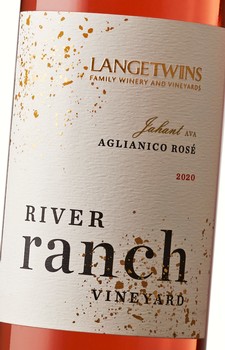 The Italian grapes featured in LangeTwins Family Winery's current Single Vineyard program, along with their respective vineyard and Lodi appellation sources:
Aglianico — producing a rosé as well as a red wine from River Ranch Vineyard, Jahant AVA
Nero d'Avola — red wine, Redtail Vineyard, Jahant AVA
Barbera — red wine, Macotera 09 Vineyard, Clements Hills AVA
Montepulciano — red wine, River Ranch Vineyard, Jahant AVA
Teroldego — red wine, Jahant Woods 02 Vineyard, Jahant AVA
In addition, LangeTwins Family also produces a Sangiovese Rosé under their black Estate label.
This past week at Pietro's Trattoria, Lodi's perennially acclaimed Italian restaurant, we tasted the current releases of all six of the LangeTwins Family Single Vineyard Italian varietals with Mr. Akiyoshi. Our notes:
2020 LangeTwins Family, Aglianico Rosé ($22)— Translucent brick-pink color and bright, exotically scented fragrance of red berries and a trace of musk-like tropical flowers marking this as a rosé unlike any other. Refreshingly bone dry and light as air on the palate, with zingy, silken textured qualities on the palate. Even more amazing with Chef Pietro Murdaca's spring-fresh salad of blood oranges, burrata cheese, shaved fennel, pine nuts, and drizzles of balsamic vinegar and honey.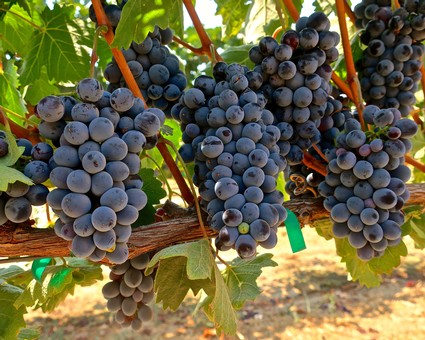 2018 LangeTwins Family, Nero d'Avola ($32) — Bright wild berry quality in the nose and on a finely balanced medium body buoyed by zesty acidity and just a moderate amount of tannin giving a rounded, fluid feel. According to Mr. Akiyoshi, this wine is aged in strictly neutral barrels to allow the natural fruit qualities to stand out front and center. A great alternative for those who prefer an easy-drinking red wine, yet one with some degree of depth, distinctive character, and a modest amount of grip.
2018 LangeTwins Family, Barbera ($32) — This Barbera falls in the "Lodi" vein of having notable acidity and generosity of black fruit qualities typifying the varietal, but without the heavy, plodding weightiness all too common to most California-grown Barberas, primarily because vintners in most regions typically need to wait for their Barbera to ripen to the point where their acidity (perhaps the highest of all black-skinned grapes grown in the world) is sufficiently rounded, which results in excess grape sugar levels leading to alcohol levels well above 15%. The Langes' Macotera 09 Vineyard in Clements Hills-Lodi has no such problem, finishing with plenty of zesty fruit tinged by a black olive complexity and a bouncy, fluid medium-full body of just under 14.5% alcohol.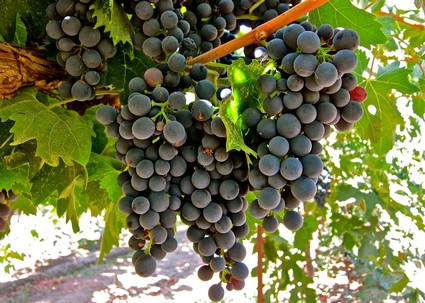 2018 LangeTwins Family, Montepulciano ($32) — It is a mystery why very little Montepulciano is grown outside its original home, where it is grown from Emilia-Romagna and Tuscany in Central Italy to Apulia in Southern Italy. The grape seems tailor-made for Lodi's Mediterranean climate, producing velvet-textured red wines that fill the palate from front to back while remaining marvelously well-balanced and even-keeled. The aroma is of plump, dark fruit with the faintest breath of earthiness; and while there is a modestly firm tannin level, the feel remains seamless throughout a long, even-keeled finish. What made the Montepulciano come across as even more suave and sumptuous was Chef Pietro's Bolognese, consisting of a perfect blend of veal, pork, beef and fresh tomatoes served with slender, tubeless pasta cut roughly the length of penne — wine and food magic!
2018 LangeTwins Family, Aglianico ($32) — Aglianico crafted as a red wine produces a dark, opaque, full-bodied wine with a pungent nose of black fruit tinged with licorice-like notes. The large scale of this wine, however, is derived from its deep fruit, color, and tannin, not its alcohol level (which is a moderate 14%), and these qualities are kept fresh and high-toned by the wine's pervasive dose of natural acidity. Typical of their approach to these Italian grapes, LangeTwins Family ages this wine strictly in neutral barrels to help round out the grape's sturdy, intrinsic tannin without adding any of the strong vanillin/charred qualities commonly associated with oak barrels when they are new. All you can taste is the absolutely unique character of this ancient Italian grape, as well as you should!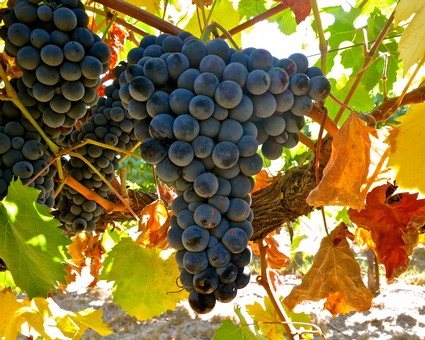 2017 LangeTwins Family, Teroldego ($32) — Quite a bit of Teroldego is now grown in Lodi because this grape can supply enormous amounts of color and tannin to red wine blends — at the moment, California's third largest selling wine category (after Chardonnay and Cabernet Sauvignon — without adding a strong varietal profile of its own. And so, yes, even in LangeTwins Family's iteration, the predominant qualities of this wine are its deep, nearly black pigmentation and dense, musclebound tannin. There is a sense of fruit intensity in a reticent nose suggesting black fruit and black cherry — again, kept sagely unfettered by aging strictly in neutral oak — and the tannin-toned body is as solid as a rock without being heavy or cumbersome (a moderate 14% alcohol). All the same, this is a "beef" wine, although not necessarily requiring the charring of a wood or charcoal grill (think grass-fed sautéed sirloins or burgers, or cast iron seared striploin served with lemon wedges, sea salt, and EV olive oil).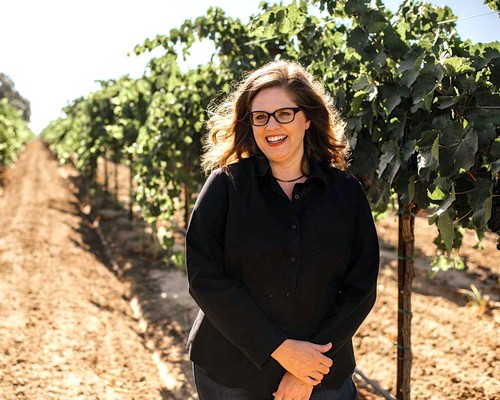 Comments