Letters from Lodi
An insightful and objective look at viticulture and winemaking from the Lodi
Appellation and the growers and vintners behind these crafts. Told from the
perspective of multi-award winning wine journalist, Randy Caparoso.

January 10, 2023 | Randy Caparoso
Lodi's 2023 Wine & Chocolate celebration, a 3-day extravaganza, is less than a month away!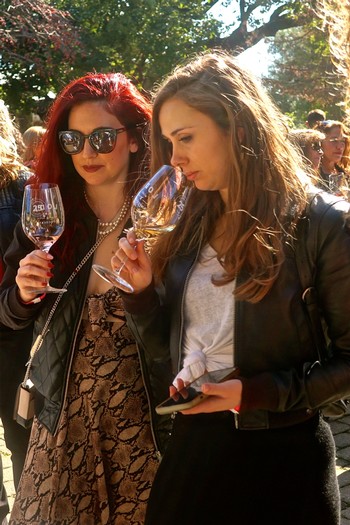 Longtime Lodi wine lovers are well aware of Lodi wine country's crowning February event, the yearly Lodi Wine & Chocolate Festival!
What you may not be aware of, however, is that in 2023 this yearly celebration comes a week earlier than normal: February 3-5, 2023, rather than closer to Valentine's Day.
In fact, as we speak, some parts of 2023's three-day celebration are already sold out, and so our advisory is not to wait too long before talking with your lovers, friends and family about coming out for this rare opportunity to taste and enjoy the finest of Lodi's wines and foods in one deliriously fun fell swoop!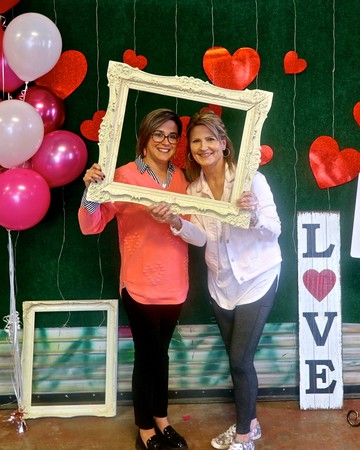 Three Days, Three Ways of Celebrating Lodi Wine Love
In 2023 Lodi's Wine & Chocolate Festival comes in three parts, with tickets available to each one separately. The lowdown:
INTIMATE FRIDAY EVENING WINERY EXPERIENCES
In the evening of Friday, February 3, a select few wineries are offering limited attendance, up-close-and-personal winemaker events. You can bet these vintners will be sharing their absolute best and rarest bottlings, and showcasing them in first class culinary contexts, the way all great wines should be enjoyed!
You can read all about the individual events on the Lodi Wine and Chocolate Evening Experiences page. Two of them, unfortunately, are sold out, but there are a few remaining seats at Rippey Family Vineyards, GoodMills Family Winery, and at the widely acclaimed St. Amant Winery.
Entry is $125 per person, and includes a commemorative 19.5-ounce long stem wine glass and chocolate treat from partner CocoTutti. Advance sales close on January 19.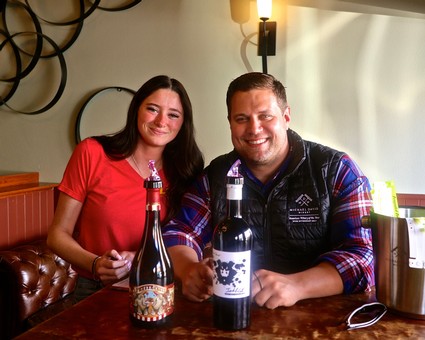 SATURDAY SELF-GUIDED WINERY TOURS
On Saturday, February 4, between 11:00 AM and 4:00 PM, Lodi Wine and Chocolate kicks off its signature passport-style event. More than 30 participating Lodi wineries will fling open their doors, each trying to outdo the other with "oh wow" tastings of special wines—many of them from barrels or tapped fresh from the tank before even being bottled—along with plenty of edibles (not just chocolates!) to keep you feeling fresh, fortified and suitably assuaged.
For most wineries, this opportunity to pull out all the stops comes just once a year, as it would be for you. As is the Lodi Wine and Chocolate custom, you can be your own guide (a designated driver, if possible, is always a great idea). We invite you to plan your itinerary ahead of time by visiting our listing of participating wineries on the Lodi Wine and Chocolate Winery Tours page.
The Winery Tours tickets are $75 per person, and will include a commemorative 15-ounce stemless wine glass, chocolate treat from our Lodi Wine & Chocolate partner CocoTutti, and admission to all participating wineries. Tickets are limited in order to make your experience as fun and leisurely as possible!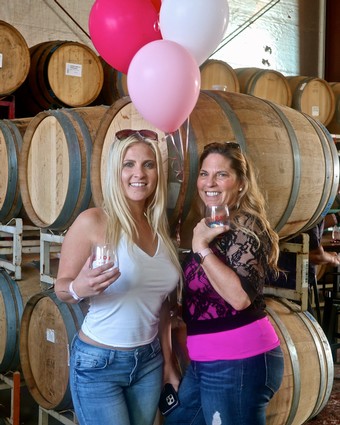 SUNDAY WINEMAKERS TOAST AT THE SPECTACULAR WINE & ROSES HOTEL
If you've been to Lodi's Wine & Roses Hotel & Spa, you alredy know that this is a luxurious wine country oasis and undoubtedly one of the most romantic spots in all of California.
On Sunday, February 5, at 11:00 AM to 2:00 PM, a select group of Lodi's most prestigiious growers and winemakers will come together to share their whites, rosés and sparkling wines—yes, Lodi grows and crafts amazing sparklers crafted in the authentic style of Champagne!—with equally amazing brunch-style dishes prepared by Wine & Roses Hotel's talented chefs (Jacob Des Vognes—a Lodi grape grower in his own right—along with Ian Bens and Scott Davis).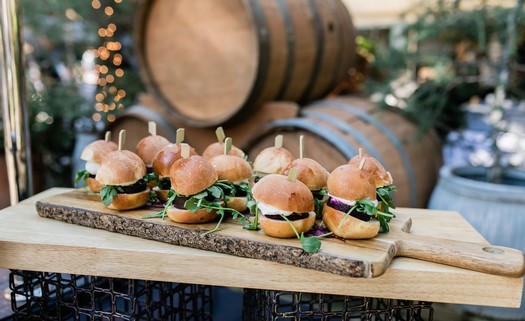 In fact, if you look at the list of participating vintners on the Lodi Wine and Chocolate Sunday Wineries page, you will see that many of them will not be taking part of the Saturday Wine & Chocolate Winery Tours. Therefore, if you wish to experience their phenomenal wines, you'll have to sign up for this Sunday extravaganza. You will not regret it!
Tickets are $95 per person, and will include a commemorative 19.5-ounce long stem wine glass, wine tasting, all the chefs' culinary creations and live music. Advance sales close January 31, and may very sell out before that date.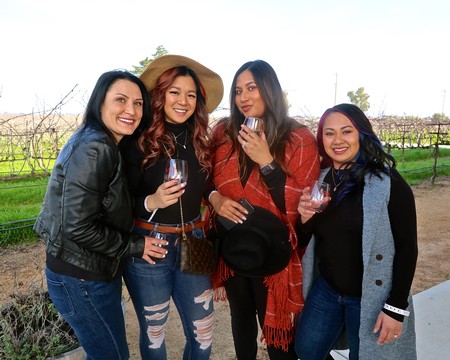 Comments