Letters from Lodi
An insightful and objective look at viticulture and winemaking from the Lodi
Appellation and the growers and vintners behind these crafts. Told from the
perspective of multi-award winning wine journalist, Randy Caparoso.

January 24, 2022 | Randy Caparoso
How a Lodi-grown white wine took the Sweepstake medal at the 2022 San Francisco Chronicle Wine Competition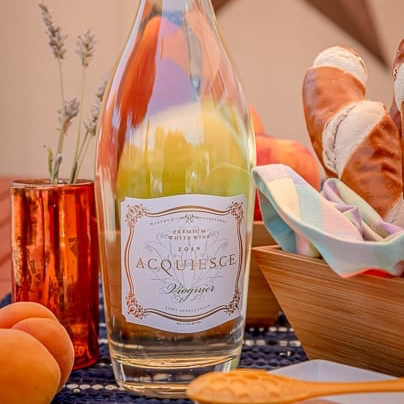 What happened?
The question popped up this past January 14, when the results of the 2022 San Francisco Chronicle Wine Competition were announced. This event is the largest judging of North American wines in the world. According to the SFCWC website, the 2022 competition involved "approximately 5,800 wines submitted by over 1,000 wineries... [blind tasted by] over 50 judges representing winemaking, wine education, trade, hospitality, culinary, media, and other wine/food sectors..."
Out of all the white wines in the 2022 judging, a white wine grown and produced in Lodi — the 2020 Acquiesce Mokelumne River-Lodi Viognier ($32) — emerged as the white wine winner of the 2022 "Sweepstake" medal. Meaning: This wine was singled out by the 50-plus judges as the best of all white wines entered in the 2022 judging.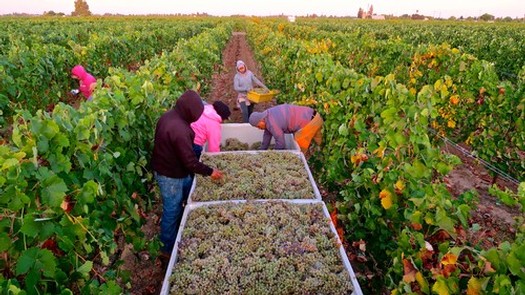 The irony of this proclamation is that Lodi may be known for many interesting wines, particularly red wines such as old vine Zinfandel... but for white wines?
The second irony: Acquiesce Winery & Vineyard does nothing to its wines, except maybe focus primarily on grapevines. Acquiesce grapes are farmed and third-party certified by the high bar known as LODI RULES for Sustainable Winegrowing. Other than that, the grapes are picked by hand, the juice pressed from their skins, inoculated, fermented in stainless steel tanks, and then go straight to the bottle. Absolutely no barrel aging, no skin contact or use of wood "adjuncts," no fancy winemaking "tricks" or artsy-fartsy touches, and no "adjustments" such as acidification or use of secret enzymes.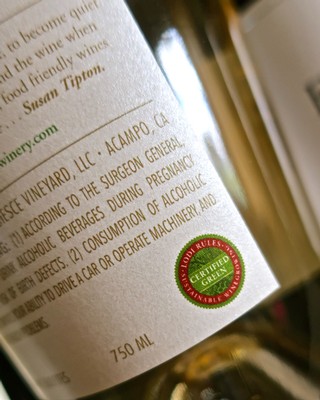 What you taste in an Acquiesce wine, any Acquiesce wine is the pure taste of grapes grown in this particular vineyard, located at the north edge of the Mokelumne River sub-AVA. In other words, you taste Lodi — Lodi climate, Lodi dirt, Lodi sun — which is why, in the first place, owner/grower/winemaker Sue Tipton named her estate "Acquiesce." As she has always said, from Day 1, her goal has been to "acquiesce to the land." Hence, her hands-off, no-nonsense approach to winemaking.
If anything, in singling out an Acquiesce white, the 2022 San Franciso Wine Competition judges seemed to affirm a positive response to the taste, or veracity, of Lodi as a wine region, since this is essentially what you taste in the 2020 Acquiesce Viognier. Apart from the "fields of lavender... peach and flower notes," the wine is described (very accurately) on the Acquiesce website. But please don't contact the winery for any bottles — the wine was sold out within hours after the competition results were announced (the winery's 2021 iteration should soon be released).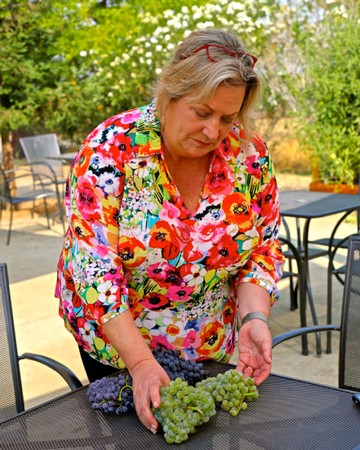 On the same day that the SFCWC results were announced, Mike Dunne — a long-respected California wine journalist and judge (formerly of The Sacramento Bee and a current San Francisco Chronicle contributor) — posted on social media that the Acquiesce Viognier was just one of "several intriguing storylines emerging from the 2022 San Francisco Chronicle Wine Competition, which concluded its four-day run in Cloverdale today [January 14, 2022]." Dunne put things in perspective:
More than 5800 wines from throughout North America were entered, broken down into almost 200 classes, and evaluated by some 50 judges. Acquiesce won a perhaps unprecedented four best-of-class awards. And these weren't small classes. The Acquiesce Picpoul Blanc was up against 41 other white varietal wines. The Acquiesce Roussanne was up against 19 others. The Acquiesce Viognier was up against 52 others.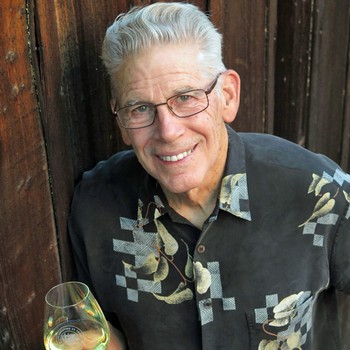 Remarkably, all four Acquiesce best-of-class wines were nominated by judges for the sweepstakes round, which included 13 other white wines, including a classically rich Chardonnay, a spirited Sauvignon Blanc, a peachy and spicy Riesling, and a lychee-lined Chenin Blanc from Mexico. With four candidates in the lineup, Acquiesce not only was competing against that strong and diverse field, but it was also competing against itself for the top award.
Nevertheless, the fragrant and mellifluous Acquiesce 2020 Lodi Mokelumne River Viognier ($30) emerged as the competition's best white wine. No longer should Lodi be seen as the land of only hearty red wines.
Afterward, I emailed Mr. Dunne and asked him what he thought it was, on a sensory basis, that the judges seemed to find so appealing about the Acquiesce whites.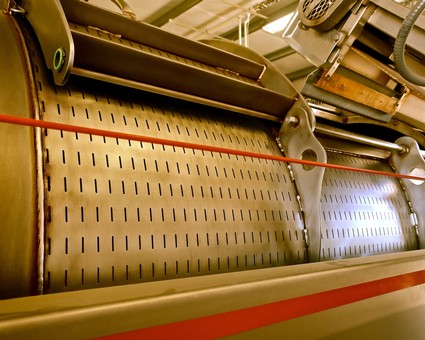 Dunne's response:
I think it comes down to the freshness and novelty of the wines. Remember, the Viognier initially was up against 52 other entries... So why the Viognier as opposed to a really zesty Sauvignon Blanc, a powerhouse Chardonnay, or an absolutely splendid Rhône blend, among other strong best-of-class candidates? Consciously or unconsciously, judges in sweepstakes rounds tend to tilt more toward novel varietal wines and styles. They like to bring new kinds of wines, underdogs, if you will, to the attention of consumers. But they wouldn't do it if the quality wasn't there.
While grapes such as Picpoul blanc or Albariño — the varieties going into other Lodi-grown whites garnering Best of Class honors — may still be considered novelties of a sort within the California wine industry, Viognier is not exactly an esoteric or "underdog" varietal. It's been around for decades, cultivated and produced up and down the West Coast from Canada to Temecula, in Arizona and Texas, and all the way across the country to the East Coast. If anything, you would think jaded wine judges might be bored of Viognier.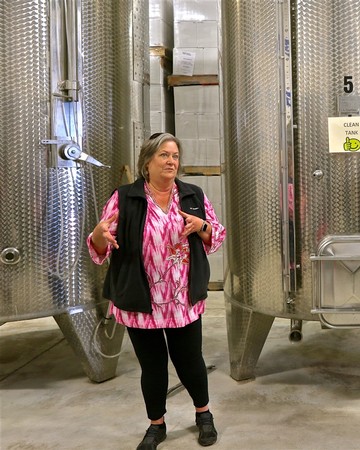 Therefore, something else must be happening. Most likely, the clarity and balance intrinsic in the grapes grown in Lodi appellation vineyards such as Acquiesce. Dunne concurs, adding...
The thread that ran through the Acquiesce wines in the final round was their frank but not overblown expression of grape variety, their cleanliness, their balance, their bright fruit flavors, their mannerly forthrightness, and their acidity, which just left them lip-smacking... and frankly, I was surprised afterward that Acquiesce accounted for four in the running [for Sweepstakes medals], but it was gratifying to see the Tiptons [owners Sue and Rodney Tipton] get this kind of recognition.
Acquiesce's Sue Tipton, of course, was just as thrilled. Says Ms. Tipton, "These awards are an acknowledgment of our efforts." She still feels, however, that white wines, in general, are something of an "outlier" within Lodi, an AVA known more for its old vine red wine plantings. But it's the exact same growing conditions — a Mediterranean climate and sandy soils adding up to a terroir that has been so accommodating to vines planted as long as over 100 years ago — that have been proving so friendly to white wine grapes. "I've come to realize," adds Tipton, "that unique white wines in Lodi are valued as real premium wines, and so we are looking forward to planting even more of these 'outlier' type vines."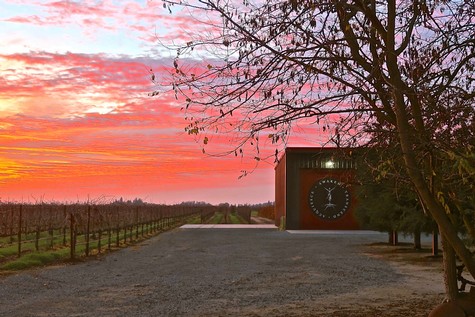 Tipton also acknowledges that their success, more than anything, has to do with work done in the vineyard. "It is the reason we take such care of the vines by incorporating LODI RULES," she tells us. After that, for Tipton, it is all about "hand picking and sorting in the fields, sorting again at the press, gently whole cluster pressing, and going the route of minimal intervention in the winery."
"Passion," adds Tipton is also a huge factor. "Trite as it might sound, it is passion, this love for what we do, that has helped me push past any doubts about white wines in Lodi, showcasing only white wines in my tasting room line-up, or that a woman coming into this industry in her 50s could be relevant."
Clearly, Tipton has been taking this "relevance" and clobbering persnickety wine judges on the head over and over again at this and many other blind-tasting wine competitions; proving that not only do white wine grapes belong in Lodi but that they also deserve to be considered among the best in the country.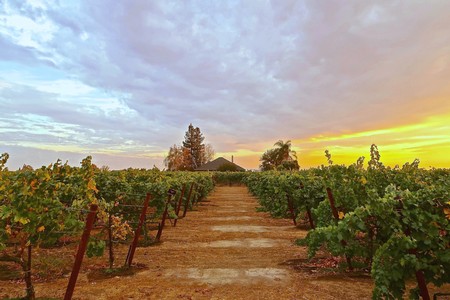 Notes on Lodi's Best of Class winners
Each year over the past few years, Mr. Dunne has been asked by the SFCWC organization to pen the official "notes" on all "Best of Class" award-winning wines (see winejudging.com). In 2022, the 162 winners included a total of 12 Lodi-grown wines.
Dunne's notes on all the winners grown in the Lodi appellation:
2020 Acquiesce Winery & Vineyards, Mokelumne River-Lodi Viognier — Susan Tipton's masterful hand with white grapes traditionally associated with France's Rhône Valley was recognized with remarkable consistency at the 2022 San Francisco Chronicle Wine Competitions. Four of her white varietal wines topped their classes, with her mellifluous 2020 Viognier going all the way to win the competition's award for best white wine on the strength of its honeysuckle perfume and tuneful suggestions of the peach orchard. It out-distanced 16 other nominated whites for the top honor in the final round of voting.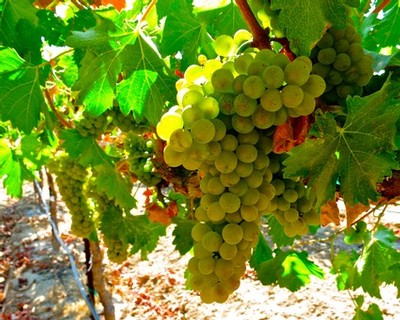 2020 Acquiesce Winery & Vineyard, Mokelumne River-Lodi Grenache Blanc — A variety most at home in France's Rhône Valley, Grenache Blanc is gaining adherents in California, thanks largely to the gumption and imagination of Susan Tipton of Acquiesce in Lodi. She appreciates food-and-wine pairing to an extent that is exceptional even in California's winemaking community and as a consequence styles her wines to shine at the dinner table, which her Grenache Blanc will do for its refreshingly citric flavor, steely structure, and dry and snappy finish. Whatever fresh seafood is on the plate, this Grenache Blanc should be in the glass.
2020 Acquiesce Winery & Vineyard, Mokelumne River-Lodi Roussanne — Lodi, long celebrated for its husky and brash red wines, nowadays is showing that it has the climate, soils, and gutsy vintners to turn out white wines of alluring nuance and zest, including the Tipton of Acquiesce, who with imagination and flair are raising Lodi's profile for astute whites based on traditional Rhône Valley varieties, including this golden and elegant representative of Roussanne.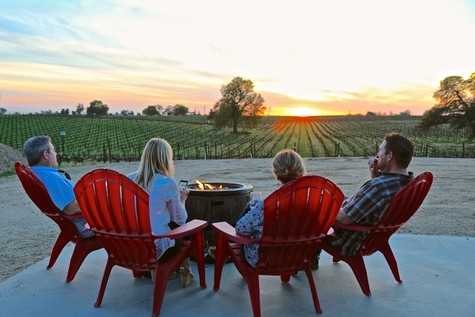 2020 Acquiesce Winery & Vineyard, Mokelumne River-Lodi Picpoul Blanc [Best of the Class winner in "Other White Varietals" category] — In France, Picpoul Blanc is so celebrated for the piercing acidity it brings to blended white wines it fondly is referred to as "lip stinger." That ardent acidity is evident in the Acquiesce, helping offset the richness of its swelling suggestions of lemon crème brûlée, honeycomb, and lime. Bring on the mussels, oysters, and clams.
Bokisch Vineyards, Terra Alta Vineyard Clements Hills-Lodi Sparkling Albariño [Best of Class winner in "Other Sparkling" category] — Wine explorers who pause at Bokisch Vineyards on the east edge of Lodi can ease back into Adirondack chairs while enjoying both vineyard view and Markus and Liz Bokisch's proud and steady lineup of Iberian-inspired wines. Now, with the couple's first sparkling Albariño, they will want to stay in one of those chairs the entire day, given the wine's come-hither fragrance, dry citric flavor, and joyous persistence.
2019 Peltier Winery, "Gala" Lodi Brut Cuvée (Best of the Class winner in "Rosé Sparkling" category) — The Gala 2019 Brut Cuvee: A sophisticated brass-toned and bone-dry sparkling wine suggestive of both chalkiness common to France and nectarines common to California. "The Gala" is a brand of the inventive and bold Rodney Schatz family of Lodi.
2020 Oak Farm Vineyards, Mokelumne River-Lodi Sauvignon Blanc — The jury still is out on what white varietal wine will come to shine most brightly in the Lodi sun, but to judge by this model of sunny, melony, and peachy fruit, shot through with a thread of gunflint, the verdict well may come down in favor of Sauvignon Blanc.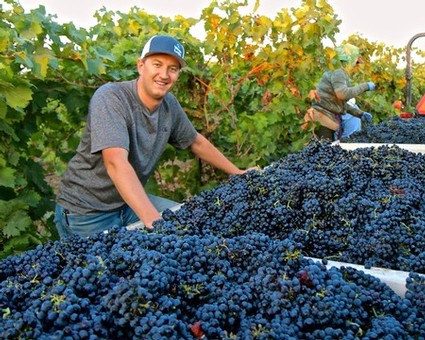 2018 m2 Wines, Cemetery Vineyard Mokelumne River-Lodi Zinfandel — Despite the name of the vineyard from which grapes for this Zinfandel are drawn, there's nothing dead here, given the wine's freshness, vivacity, and spirited finish.
2019 Michael David Winery, "Petite Petit" Lodi Petite Sirah [with 15% Petit Verdot] — Note the "strongest man" on this wine's circus-themed label. Could be a sly reference to Petite Sirah as the strongest wine in the winery's portfolio. If that's the case, this strong man is one considerate gentleman, delivering the variety's characteristic flamboyant fruit and punctuating spice with enough balance that he could do double duty on the trapeze.
2019 Mikami Vineyards, Mokelumne River-Lodi Petite Sirah — An extraordinarily sleek and lively Petite Sirah whose dark sweet fruit, limber tannins, and accenting spice make it a perfect companion for jambalaya, gumbo, or any other Southern dish of joy and verve.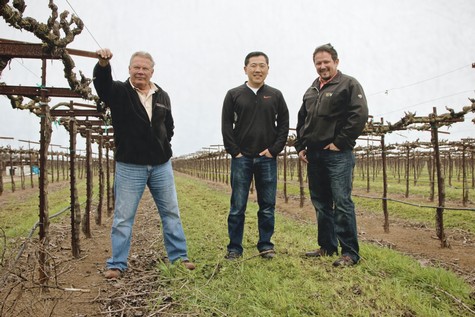 Mettler Family Vineyards, Lodi Copacetic Gig 5 [Best of the Class winner in "Zinfandel Leading Red Blend" category] —While grand in ripeness and approachability, this wine is a mystery for its curious name and lack of vintage and varietal, two standards that Americans customarily expect in their wine purchases. Gamblers, however, will be rewarded here with a wine of mature red fruit, dried tobacco leaves, retreating tannins, and an abiding composure that only adds to its mystique.
2020 Jeff Runquist, Liberty Oaks Vineyard Jahant-Lodi Tempranillo — None of the melancholy that often attends Tempranillo is evident in this exceptionally fragrant and spirited take on the variety. It has joyous fruit, minerality, flowers, and a seam of coal-like earthiness in a package svelte and athletic.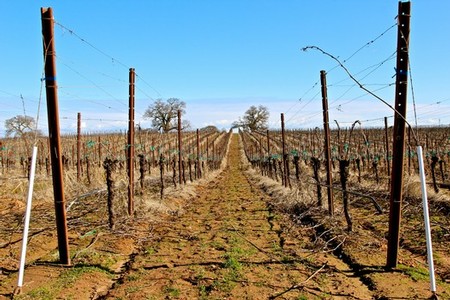 Comments