Letters from Lodi
An insightful and objective look at viticulture and winemaking from the Lodi
Appellation and the growers and vintners behind these crafts. Told from the
perspective of multi-award winning wine journalist, Randy Caparoso.

August 10, 2021 | Randy Caparoso
The influence of Lodi Native and list of vineyard-designate wines in Lodi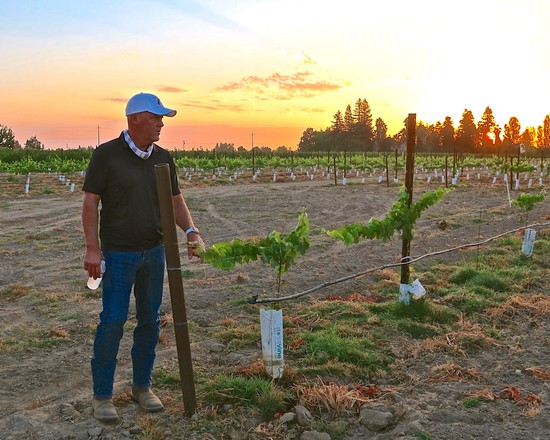 In our previous blog post, Progress of terroir-focused, vineyard-designated wines in Lodi, we discussed how wines with single-vineyard designations do not necessarily express sensory qualities derived directly from their respective vineyards' growing conditions. Or as terroir is frequently defined: as having a "sense of place."
Quite often, winemaker or winery house styles, or obsessions with attaining intense varietal character, have a tendency to blur or obliterate terroir expressions in commercial vineyard-designate wines (please see our recent post, How varietal character and terroir became generational bones of contention). In a world where 100-point scores and maintaining brand styles remain the highest priorities, focus on vineyards and even regional or appellation-associated characteristics usually falls by the wayside.
The Lodi Viticultural Area is, first and foremost, a region that supplies commercial-quality grapes to the rest of the wine industry. Except for big producers with facilities in the region (such as Woodbridge by Robert Mondavi and Trinchero Family Estates), the number of wineries in Lodi is relatively modest compared to other regions. Paso Robles, for instance, cultivates approximately 33,000 acres of wine grapes (far less than Lodi's 100,000 acres), yet boasts over 200 independent wineries (compared to Lodi's 90).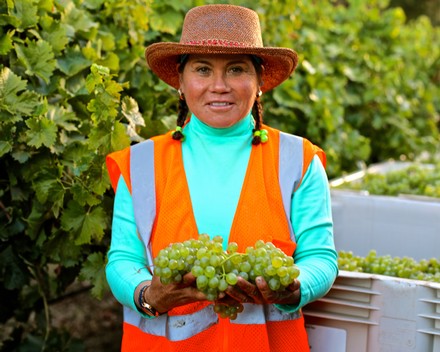 However, to remain competitive with the rest of California and the entire world as a wine grape supplier, the priority for many of Lodi's small, homegrown wineries has been to produce wines that, as much as possible, express the bright, fresh, fruit-forward qualities made possible by Lodi's natural, sun-soaked growing conditions. Consequently, over the past ten or so years, more and more Lodi-grown wines have been crafted to prioritize the unique qualities of the region, as opposed to simply duplicating characteristics typifying wines in regions outside of Lodi.
One of the prime examples of this movement started nine vintages ago and continues to this day: called Lodi Native, a name that perfectly describes the spirit, methodology as well as purposes of the project. Not to mention the most recent endeavors of an entire region, still dominated by families who have been farming in the area for over 100 years.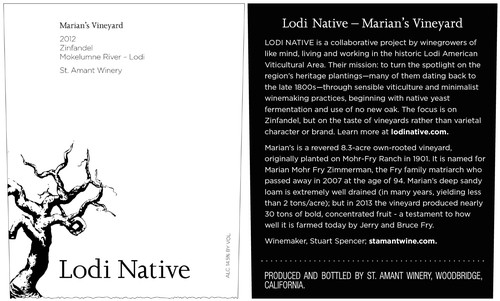 How Lodi Native Has Influenced Single-Vineyard Bottlings In Lodi
The Lodi Native Zinfandel project began in 2012 when six of Lodi's more accomplished Zinfandel specialists agreed to produce wines following strict, self-imposed limitations meant to turn the spotlight on individual Lodi heritage vineyards — defined as vineyard blocks planted over 50 years ago — and away from the brand or house styles, or varietal definitions of the grape.
The project's "mission," from the beginning, has been to demonstrate to the world that distinct vineyard sites, or terroirs, exist in Lodi, in the same fashion as other great regions of the wine world. Period. It wasn't about the wineries or the talent of participating winemakers, and it was never about "Zinfandel." It was about vineyards.
And to be specific, special, individual heritage vineyards. The name of the project itself has also been a handy reference to one of the key approaches undertaken by these producers to achieve maximum vineyard distinctions: The use of native yeast, as opposed to inoculated yeast, for fermentation. It is an approach that presupposes that the natural yeast flora found in each vineyard has as much impact on subsequent wines as any other factor, such as soil, macroclimate, aspect, wind, rootstock, clonal mix, surrounding air, vine training, or vineyard management.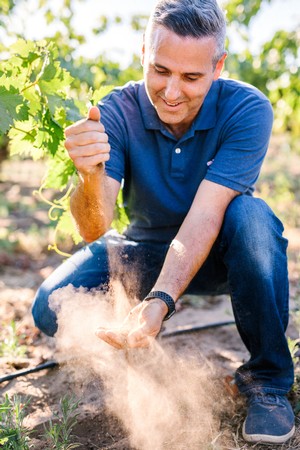 The six original Lodi Native producers have been justifiably lauded for their willingness to take the plunge, despite the counterintuitive measures that were required to achieve the original goal. They were asked, for instance, not to use brand new or second-year barrels — something even top brand California Zinfandel specialists, such as Turley, Robert Biale, and Ridge, consider important to the complexity of all their bottlings. Only older barrels, "neutral" in oak flavor, are allowed in Lodi Native wines.
There has been no use of amendments such as oak dust or chips, which are routinely applied in the world of Zinfandel to bind pigments and enhance the phenolic structure, qualities in which Zinfandel grape skins are often deficient. The use of water, another routine practice in Zinfandel vinification, is not allowed to lower potential alcohol in well-ripened grapes, nor any acidification or de-acidification to balance out a fermenting wine's chemistry. Finally, no fining or filtering may be used to clarify and help stabilize a wine. Basically, Lodi Native vintners are allowed to do "nothing," except employ a little sulfur at bottling to stabilize the wine.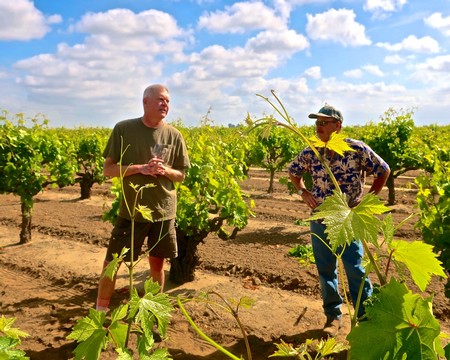 Or as Tim Holdener, the former winemaker/partner at Macchia Wines, described it, "With all our 'winemaker tools' taken away, we were basically asked to produce wines with our hands tied behind our back." m2 Wines' Layne Montgomery, who admits being dragged into the group "kicking and screaming," asked the simple question, "What about quality... Do you not want us to produce the best Zinfandel we can?"
The objective of the Lodi Native project, as it were, has never been to produce the "best" possible Zinfandel—although many Zinfandel lovers may very well prefer the pure, "naked" qualities of these wines. The objective is to produce Zinfandels that taste as much as possible like their respective vineyard sources.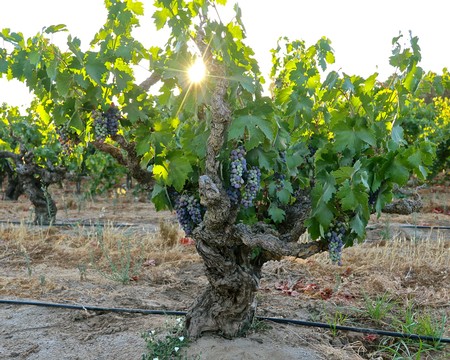 From an insider's perspective, how does one assess Lodi Native wines? Answer: for what they are, not what anyone thinks "Zinfandel" should be. On a macro level, these wines have been almost the opposite of what you expect of commercial Zinfandel. They tend to be gentle and pliant, rather than big and blustery because Lodi-grown Zinfandels tend to turn out that way when left to their own natural devices.
Accordingly, aromas are flowery, sometimes peppery, at times pure red-fruit-scented, and at other times somewhat earthy if not downright earthy (depending on the vineyard), but not really "jammy" fruity. I have often presided over presentations of Lodi Native wines where a common audience response has been, "Why, these don't taste like Zinfandels at all!" Think of a beautiful woman seen, for the first time, without makeup — she's still beautiful, just very different.
Lodi Native Zinfandels, if anything, are meant to taste like "Lodi." In that sense, not like anything from Sonoma, Napa, or Amador, especially since they are bereft of Petite Sirah (historically, not a variety found in Lodi AVA Zinfandel blocks), the most common ingredient used to beef up California Zinfandels to meet commercial varietal expectations.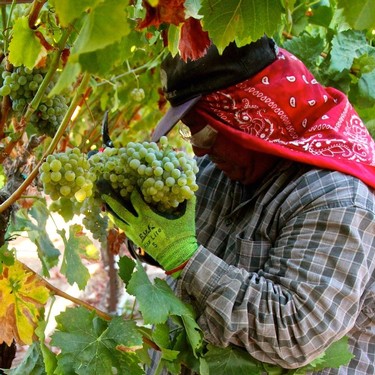 Lodi-grown Vineyard-Designate Wines
In many of the wines in the following list, you will find a Lodi Native influence — particularly among reds, more and more of which are now aged in neutral barrels.
Lodi's white wines, by and large, are produced with cultured yeasts, but a movement away from oak influence has also become something of a Lodi signature, more so than in other regions. It is not unusual, for instance, for wineries located outside of Lodi to utilize Lodi-grown Viognier, Sauvignon blanc, Albariño, Vermentino, Grenache blanc, or even Piquepoul to produce whites fermented and/or aged in barrels; whereas in Lodi itself, most wineries stick strictly to stainless steel tanks in order to highlight the crisp, fresh fruit qualities intrinsic in Lodi's white wine grapes.
Each year about a dozen wineries, based both inside and outside of Lodi, produced red wines and rosés from Cinsaut grapes grown in Lodi's oldest vineyard, Bechthold Vineyard (planted 1886). Not all of these wines are native yeast fermented (which tends to result in more spice and mineral aromatic components), but across the board, virtually all the Bechthold Vineyard Cinsault see neutral barrel aging — a miracle by today's winemaking standards (it is impossible to get winemakers to agree on anything, especially their love of brand new oak barrels).
We often discover the terroir-driven qualities in Lodi-grown wines in our own blind tastings. Six years ago, for example, we tasted 16 of the finest Grenache-based reds crafted in California, including two from Lodi (see Lodi Grenache rated among the finest in California). We did not suspect that the two Lodi wines would exhibit the most pronounced peppery spiced profile among all the other wines, grown in regions as far-flung as Mendocino, the Sierra Foothills, Santa Clara, and Santa Barbara. The Lodi-grown Grenaches were also among the softer tannin examples of the varietal — qualities that are a little more predictable, given Lodi's Mediterranean climate — but their distinctive, complex aromas (since confirmed in numerous other tastings) surprised even us!
We invite you to explore any of the following wines, in all their variety, and make your own judgment as to how far along Lodi has come along as a source of distinctive vineyard terroirs.
Albariño
Bokisch Vineyards, Las Cerezas Vineyard, Mokelumne River-Lodi
Bokisch Vineyards, Terra Alta Vineyard, Clements Hills-Lodi
Alicante Bouschet
St. Amant Winery, Mohr-Fry Ranch
St. Jorge Winery, Vierra Estate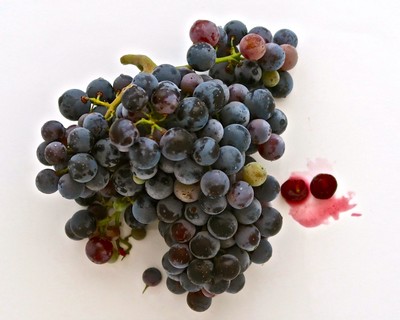 Bacchus
Uncharted (by Holman Cellars), Mokelumne Glen Vineyard
Barbera
LangeTwins Family Winery & Vineyards, Macotera 09 Vineyard, Clements Hills-Lodi
PRIE Winery & Vineyards, C. Lewis Vineyard
St. Amant Winery, Leventini Vineyard
Blaufränkisch
Hatton Daniels Wine Cellars, Mokelumne Glen Vineyard
Trail Marker Wine Co., Mokelumne Glen Vineyard
Cabernet Sauvignon
LangeTwins Family Winery & Vineyard, Railroad Vineyard, Jahant-Lodi
LangeTwins Family Winery & Vineyards, Thirty-Eight Vineyard, Jahant-Lodi
Peltier Winery & Vineyards, Schatz Farms Family Reserve, Clements Hills-Lodi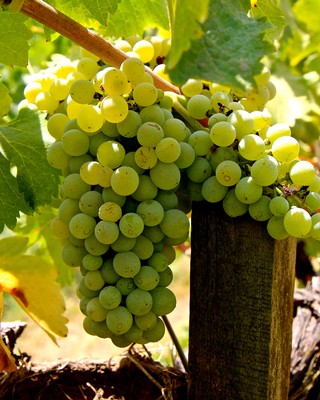 Carignan
Alquimista Cellars, Jessie's Grove Vineyard
Leaf and Vine Winery, Mule Plane Vineyard
Precedent Wine, Mule Plane Vineyard, Mokelumne River-Lodi
Precedent Wine, Spenker Ranch, Mokelumne River-Lodi
PRIE Winery & Vineyards, 1900, Spenker Ranch
Tizona (by Bokisch Vineyards), Mule Plane Vineyard, Mokelumne River-Lodi
Uncharted (by Holman Cellars), Mule Plane Vineyard, Mokelumne River-Lodi
Chardonnay
Harney Lane Winery, Home Vineyard
Harney Lane Winery, Scottsdale Vineyard
Chenin Blanc
Harmeyer Wine Cellars, Cresci, Palmero Family Vineyard, Borden Ranch-Lodi
Paskett Vineyards & Winery, Hoffman Vineyard
Sandilands Wines, Kirschenmann Vineyard
Six Hands Winery, Palmero Family Vineyard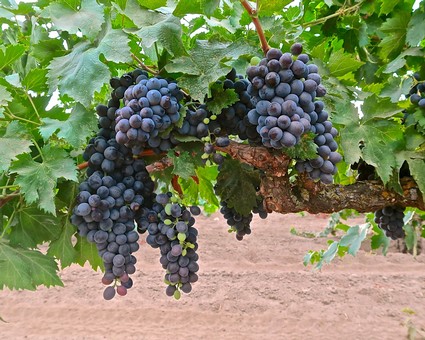 Cinsaut
Alquimista Cellars, Bechthold Vineyard
Estate Crush, Bechthold Vineyard
Fields Family Wines, Bechthold Vineyard, Mokelumne River-Lodi
Jessie's Grove, Bechthold Vineyard
Marchelle Wines, Bechthold Vineyard
Michael David Winery, Bechthold Vineyard
McCay Cellars, Bechthold Vineyard
Onesta Wines, Bechthold Vineyard
Turley Wine Cellars, Bechthold Vineyard
Two Shepherds, Bechthold Vineyard
Dornfelder
Hatton Daniels Wine Cellars, Mokelumne Glen Vineyard
Uncharted (by Holman Cellars), Mokelumne Glen Vineyard
Graciano
Bokisch Vineyards, Las Cerezas Vineyard, Mokelumne River-Lodi
Bokisch Vineyards, Terra Alta Vineyard, Clements Hills-Lodi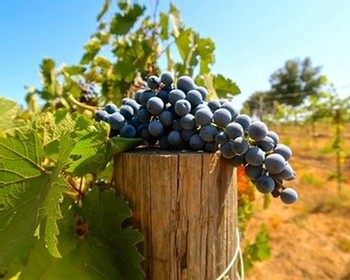 Grenache
Bokisch Vineyards Garnacha, Terra Alta Vineyard, Clements Hills-Lodi
Jeff Runquist Wines, Silvaspoons Vineyard
McCay Cellars, Abba Vineyard
Grenache Blanc
Bokisch Vineyards Garnacha Blanca, Vista Luna Vineyard, Borden Ranch-Lodi
Onesta Wines, Clay Station Vineyard
Uncharted (by Holman Cellars), Clay Station Vineyard, Borden Ranch-Lodi
Kerner
Sidebar (by David Ramey Wine Cellars), Mokelumne Glen Vineyards
Malbec
Tizona (by Bokisch Vineyards), Linden Ridge Vineyard
Marzemino
PRIE Winery & Vineyards, Hux Vineyard
Mencía
PRIE Winery & Vineyards, Silvaspoons Vineyard
Ursa Vineyards, Silvaspoons Vineyards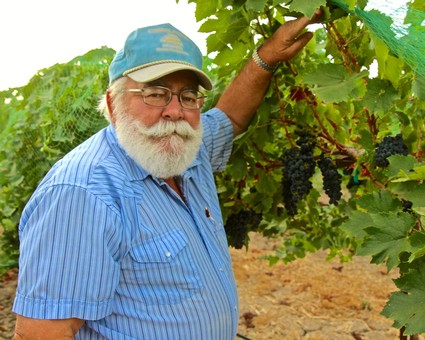 Montepulciano
LangeTwins Family Winery & Vineyards, River Ranch Vineyard, Jahant-Lodi
Watts Winery, Los Robles Vineyard, Clements Hills-Lodi
Mourvèdre
Bokisch Vineyards Monastrell, Sheldon Hills Vineyard, Sloughhouse-Lodi
Nero d'Avola
LangeTwins Family Winery & Vineyards, Redtail Vineyard, Jahant-Lodi

Petit Verdot
PRIE Winery & Vineyards, Hux Vineyard
Tizona (by Bokisch Vineyards), Patriot Vineyard, Clements Hills-Lodi
Petite Sirah
LangeTwins Winery & Vineyards, One Hundred Vineyard, Jahant-Lodi
Mountain Tides Wine Co., Palmero Family Vineyard, Borden Ranch-Lodi
Mountain Tides Wine Co., Viñedos Aurora Vineyards, Clements Hills-Lodi
St. Amant Winery, Mohr-Fry Ranch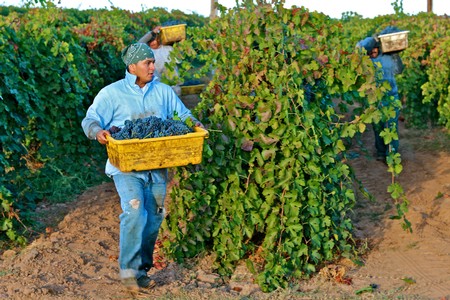 Picpoul Blanc
Bokisch Vineyards, Terra Alta Vineyard, Clements Hills-Lodi
PRIE Winery & Vineyards, Bokisch Vineyards
Uncharted (by Holman Cellars), Terra Alta Vineyard, Clements Hills-Lodi
Pinotage
Loma Prieta Winery, Amorosa Vineyard
Loma Prieta Winery, Karma Vineyard
Sangiovese
Avivo (by DeVero Farms & Winery), River's Edge Vineyard, Mokelumne River-Lodi
Sauvignon Blanc
LangeTwins Family Winery & Vineyards, Jahant Woods 01 Vineyard, Jahant-Lodi
Syrah
Fields Family Wines, Fields Family Vineyard, Mokelumne River-Lodi
McCay Cellars, Abba Vineyard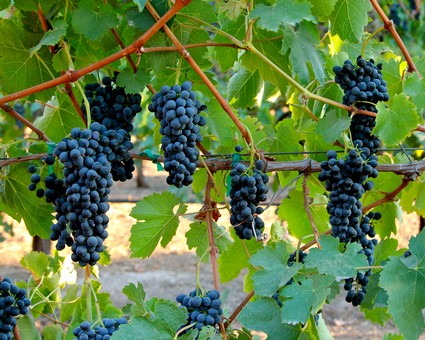 Tannat
Jeff Runquist Wines, Silvaspoons Vineyard
Tempranillo
Bokisch Vineyards, Las Cerezas Vineyard, Mokelumne River-Lodi
Bokisch Vineyards, Liberty Oaks Vineyard, Jahant-Lodi
Fields Family Wines, Lot 13 Vineyard, Mokelumne River-Lodi
m2 Wines, Kirschenmann Vineyard
McCay Cellars, Lot 13 Vineyard
Teroldego
LangeTwins Family Winery & Vineyards, Jahant Woods 02 Vineyard
Peltier Winery & Vineyards, Schatz Family Reserve
Touriga
Jeff Runquist Wines, Touriga, Silvaspoons Vineyard
St. Jorge Winery, Touriga Nacional, Vierra Estate
Verdejo
Bokisch Vineyards, Clay Station Vineyard, Borden Ranch-Lodi
Uncharted (by Holman Cellars), Clay Station Vineyard, Borden Ranch-Lodi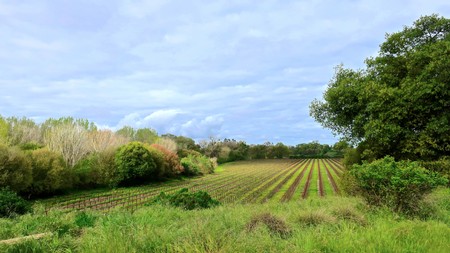 Vermentino
Avivo (by DeVero Farms & Winery), The Bench Vineyard, Clements Hills-Lodi
PRIE Winery & Vineyards, Delu Vineyards
Verdelho
Paskett Vineyards & Winery, Silvaspoons Vineyards
Viognier
Onesta Wines, Bokisch Ranch
Zinfandel
Alquimista Cellars, Jessie's Grove Vineyard
Bedrock Wine Company, Kirschenmann Vineyard
Fields Family Wines, Stampede Vineyard, Clements Hills-Lodi
Harmeyer Wine Cellars, Stampede Vineyard
Harney Lane Winery, Home Ranch
Harney Lane Winery, Lizzy James Vineyard
Harney Lane Winery, Scottsdale Vineyard
Heritage Oak Winery, Bartlam
Heritage Oak Winery, Block 5
Ironstone Vineyards, Rous Vineyard Reserve
Jessie's Grove, Royal Tee Vineyard
Jessie's Grove, Westwind Vineyard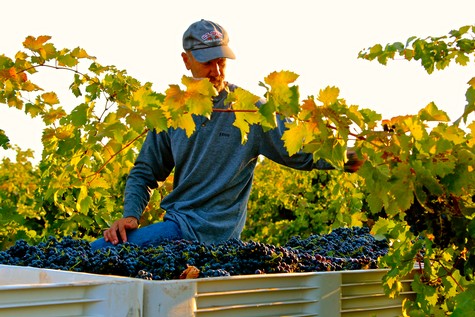 Klinker Brick Winery, Marisa Vineyard
The Lucas Winery, ZinStar Vineyard
Lodi Native, Lot 13 Vineyard (by McCay Cellars)
Lodi Native, Marian's Vineyard (by St. Amant Winery)
Lodi Native, Soucie Vineyard (by m2 Wines)
Lodi Native, Wegat Vineyard (by Maley Bros.)
m2 Wines, Soucie Vineyard
m2 Wines, Select Block, Soucie Vineyard
Macchia Wines, Generous (Mohr-Fry Vineyard)
Macchia Wines, Luxurious (Rous Vineyard)
Macchia Wines, Voluptuous (Maley Vineyard)
Maître de Chai, Stampede Vineyard, Clements Hills-Lodi
Marchelle Wines, Jessie's Grove Vineyard
McCay Cellars, Bonnotto Vineyard
McCay Cellars, Faith, Lot 13 Vineyard
McCay Cellars, Jupiter
McCay Cellars, Rous Vineyard
McCay Cellars, TruLux Vineyard
Michael Klouda Wines, Hatterle Vineyard
Michael Klouda Wines, 1902
Oak Farm Vineyards, Hohenrieder Vineyard
Oak Farm Vineyards. Mohr-Fry Ranches
Precedent Wine, Kirschenmann Vineyard, Mokelumne River-Lodi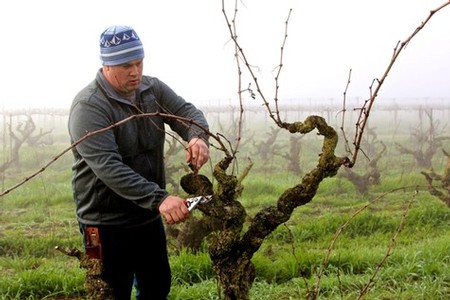 PRIE Winery, Soucie Vineyard
Sandilands Wines (Kirschenmann Vineyard)
St. Amant Winery, Marian's Vineyard
St. Amant Winery, Mohr-Fry Vineyard
Tizona (by Bokisch Vineyards), Süss Vineyard, Clements Hills-Lodi
Turley Wine Cellars, Dogtown Vineyard
Turley Wine Cellars, Kirschenmann Vineyard
Turley Wine Cellars, Steacy Ranch
Twisted Roots Winery, 1918
Zweigelt
Hatton Daniels Wine Cellars, Mokelumne Glen Vineyards
Trail Marker Wine Co., Mokelumne Glen Vineyard
Rosé
Bokisch Vineyards, Terra Alta Vineyard Rosado, Clements Hills-Lodi
(Garnacha with Tempranillo and/or Graciano)
Hatton Daniels Wine Cellars, Rosé of Dornfelder, Mokelumne Glen Vineyard
LangeTwins Family Winery & Vineyards, Aglianico Rosé, River Ranch Vineyard, Jahant-Lodi
Michael David Winery, Cinsaut Rosé, Bechthold Vineyard
Onesta Wines, Rosé of Cinsaut, Bechthold Vineyard
Ursa Vineyards, Tannat Rosé, Silvaspoons Vineyards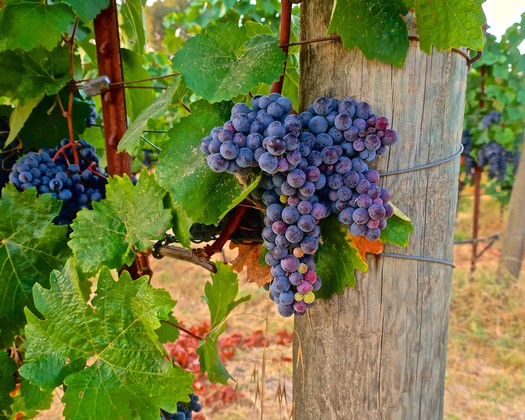 Comments