Letters from Lodi
An insightful and objective look at viticulture and winemaking from the Lodi
Appellation and the growers and vintners behind these crafts. Told from the
perspective of multi-award winning wine journalist, Randy Caparoso.

June 9, 2023 | Randy Caparoso
La Belle Nue, more than a contemporary style rosé, also the story of one Millennial's return home to spotlight her Lodi community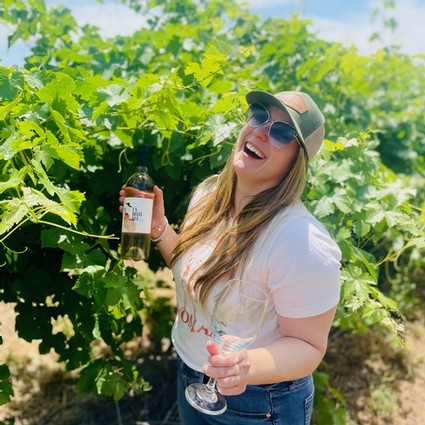 Once upon a time, Jacylyn Stokes bade farewell to her home and family in Lodi. This only made her eventual return all the more fulfilling.
"I am a young Millennial and female," Stokes declared, last week while sitting at an outdoor tasting table at Consumnes River Farm, where her bottles of La Belle Nue Rosé are sold.
"La Belle Nue tells my story, growing up as part of a Lodi farming family, traveling all over the world, then living in France, and how I brought this story back home to Lodi.
"Stuart Spencer [Executive Director of the Lodi Winegrape Commission] once told me that a lot of people who leave Lodi never come back. I did. I made a conscious decision to come back specifically to be part of Thornton, a part of Lodi whose own story still needs to be told."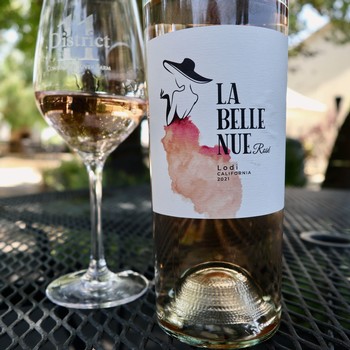 If you have not yet discovered Ms. Stokes' current, her second, vintage, the 2021 La Belle Nue Lodi Rosé ($22), here is the scoop: It is pale, transparent pink tinged rosé, as delicate in the nose as it looks, with subtle, unfussy fragrances suggesting apple skin and peach fuzz; on the palate, it refreshingly light, tart and zesty, almost tiptoeing into crisp, lip-smacking flavors in the finish.
While the wine is quiet and understated, Ms. Stokes has plenty to say about it—all of it compelling. "The name la belle nue ["the beautiful nude"]," she tells us, "expresses the naked beauty I find in the Thornton area, the home base of one of my family's ranches. There is a reason why so many wineries come here for grapes, and from all of Lodi. You get great quality for the price. The La Belle Nue rosé helps me connect directly to consumers about that fact. It tells my story because it's made in exactly the style I like."
Ms Stokes continues her story: "After I graduated from the University of Washington I lived in Seattle and worked in the banking industry, focused on finance and international logistics. After a while I got restless, so when I was 26 or 27, I started working at a winery in Woodinville [outside Seattle], leading tour groups."
As a result, it seems, Stokes caught the wine bug; telling us, "I flew to France to attend the Burgundy School of Business in Dijon, and lived there for a year and a half, getting an MBA in Wine and Spirits. Naturally, while I was there I developed a taste for the French style of winemaking. This only ignited my passion for the wine industry even more.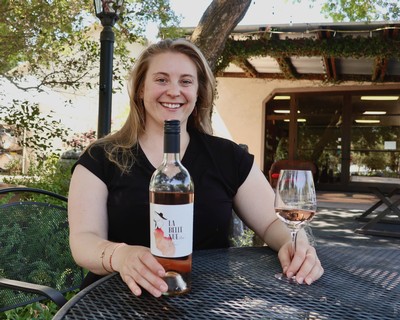 "When I came home to Thornton I wanted to create my own wine. I got some advice from local growers like Rod Schatz and Steve Felten [owner/growers of Peltier Winery and Klinker Brick Winery respectively], and decided to take the plunge, starting with a Southern French style rosé.
"I think lots of people are still not aware of this, but Lodi is the perfect area for this type of wine. We have a warm climate like Southern France, and can always depend upon the Delta breeze to cool the grapes until they have a perfect balance.
"In 2019 I got back from Burgundy and started to work with the family business, selling grapes and managing custom farming. By 2020 I was ready to start La Belle Nue. The rosé is something that you might call a "GSMC," a Southern French style blend of Grenache, Syrah, Mourvèdre, and Carignan.
"It's very dry and light, under 12% alcohol—crafted, the way I like it, in the French style. It's high in acidity yet fruit-forward, with aromas suggesting stone fruit like peach and pear. It's also very floral, with little hints of elderberry."
When asked how she came up with her target consumer, Ms. Stokes declared with perfect aplomb: "It's for people like my own friends! That's who I want to sell to, and they all want a good, light, dry rosé. I travel all over with girlfriends, and that's what we drink. Realistically, in terms of sales, it's also an ideal wine for wedding parties, the beach, family get-togethers. That's why on my website we offer free deliveries on more than 6 bottles!"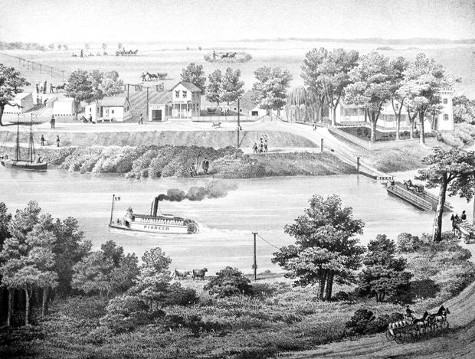 Stokes' relationship with Consumnes River Farm is also somewhat familial. "After my first vintage, 2020, I asked Jackie [Gifford, owner of Consumnes River Farm] if I could have my rosé poured in her tasting room. First, because it's located so near to my home in Thornton. Also because I think the market for this area is still untapped. Thornton is a beautiful place with a lot of history.
"I'm not the first one in the family to dive into winemaking. My dad once had his own wine brand, Benson Ferry Vineyards. John A. Benson was the man who operated the first ferry crossing the Mokelumne River, near where the Sacramento and Cosumnes Rivers almost meet. I think the last bottling of a Benson Ferry wine was a 2009 old-vine Zinfandel.
"So you see, I grew up around grapes and wines. Dad was 34 when he started Benson Ferry. Between my grandparents, my dad, and my uncle, our family farms over 1,200 acres of grapes in Lodi, plus cherries, almonds, and walnuts. It would be great to bring more visibility to the Cosumnes River AVA, an appellation most Lodi wine lovers are not familiar with.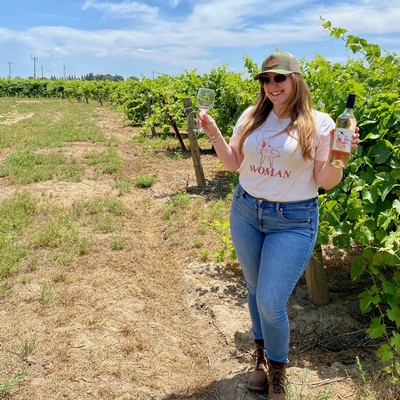 "I want to be part of preserving the history of Thornton; how Benson's ferry [starting in the 1840s, connecting travel between the Sacramento and Stockton areas, and also wagon trails up to Mother Lode country in the Sierras,] helped establish this community back in the 1800s, and helped Thornton become the second largest community in San Joaquin County."
Thornton, in fact, may be a lesser-known part of Lodi precisely because it falls off the beaten path of the typical wine visitor's search. Instead, it has preserved much of its geography and history by encompassing the Cosumnes River Preserve: a 51,000-acre nature conservancy where visitors come from all over the world to glimpse pristinely maintained, indigenous oak tree savannas, riparian forests, tule marshes, native wetland habitat and, perhaps most famously, the annual migratory arrival (between September and December) of the spectacularly graceful sandhill cranes.
Says Stokes, "I think there is a lot of untapped market in the Thornton area. Jackie and her husband Kenny [Kramer] have a history of farming in Thornton that is as long as our family's, going back four generations. I am even thinking of reviving the Benson Ferry label with wines other than my rosé, in honor of my dad's 60th birthday coming up. It's down the road but could happen soon, as early as a 2024 vintage. This may complete my personal journey."
Ir as the La Belle Nue site proclaims on its home page: Find beauty in what you drink and who you are.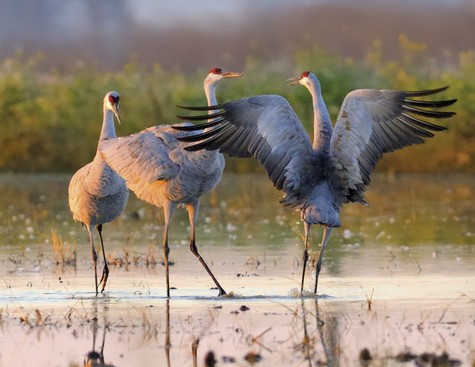 Comments