Letters from Lodi
An insightful and objective look at viticulture and winemaking from the Lodi
Appellation and the growers and vintners behind these crafts. Told from the
perspective of multi-award winning wine journalist, Randy Caparoso.

July 29, 2021 | Randy Caparoso
Lodi's 2021 Tour of Albariño is open to all without pre-registration

Celebrate the Spanish-Portuguese Grape Tailor-Made for Lodi
In honor of International Albariño Day (officially, August 2), eight Lodi wineries will open their doors to celebrate their seventh annual Lodi Tour of Albariño on Saturday, August 7th, and Sunday, August 8, 2021.
Open to the public, this 2-day celebration requires no tickets or reservations, and Albariño lovers will be free to visit participating wineries at their own leisurely pace throughout the weekend. The bonus is that each of the participating wineries will be offering special tastings exclusive to this weekend's celebration, along with special food pairings and discounts.
Tour of Albariño Guidebooks will be available to pick up at each participating winery (see list below) as well as the Lodi Wine Visitor Center. You can also download the Guidebook at www.lodispanishwinetour.com. True-blue Lodi Albariño enthusiasts are encouraged to share their Lodi Albariño experiences by using the following hashtags: #LodiTourOfAlbarino #InternationalAlbarinoDay #Albarino #Lodiwinecountry #VisitLodi.
Lodi's Key Role in the Popularizing of California Albariño
Why is Lodi's Tour of Albariño such a big deal? Because just within the past 20 years, this varietal white wine has become a Lodi signature. Locally, there are now more Lodi wineries offering Albariño (well over a dozen) than any of the usual California varietals, Chardonnay and Sauvignon Blanc.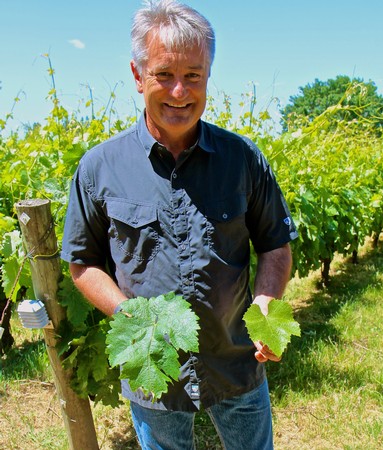 The reason is simple: Albariño has proven to be tailor-made for Lodi's warm Mediterranean climate and variations of grape-friendly, well-drained soils. Albariño originated as an Atlantic-coastal variety in the Rías Baixas region of Spain, where there are over 30,000 acres planted. There are also over 14,000 acres of grape planted in Portugal, where it is called Alvarinho.
Lodi emerged as one of California's key Albariño regions soon after Markus and Liz Bokisch of Bokisch Vineyards first planted the grape in 1999 in their "mother block" (called Las Cerezas Vineyard) behind their home in Lodi's Mokelumne River appellation. After living in Spain briefly in the mid-1990s, the Bokischs still return to Spain once or twice each year to visit close family and wine industry, friends.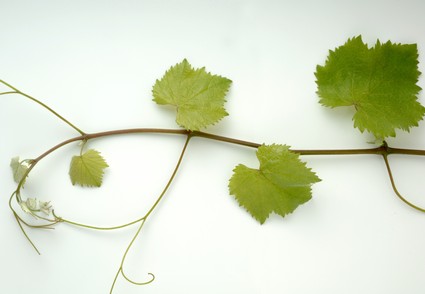 The Albariño selection originally planted by the Bokischs was brought to Lodi directly from the Rías Baias. The earliest bottlings proved to be so successful, several more Lodi growers and wineries began planting the same plant material (except for Silvaspoons Vineyards in Lodi's Alta Mesa AVA, which has specialized in a Portuguese Alvarinho selection).
The Bokischs' Albariño selection was donated to U.C. Davis' Foundation Plant Services in 2001, and a single clone was developed as a result of micro shoot tip tissue culture therapy. The Bokisch clone is now available to the entire American wine industry as Albariño 01. According to the USDA's latest California grape acreage report (2020), there are now 562 acres of Albariño planted in California, 190 of those acres in Lodi alone.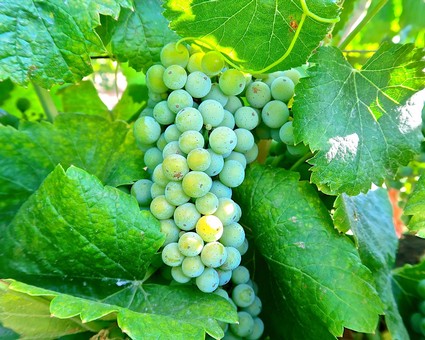 Lodi Styles of Albariño
As any Lodi Albariño aficionado would tell you, across the board Lodi's brands of the varietal are uniformly crisp, dry, and extremely fragrant in the grape's characteristic aromas and flavors which are reminiscent of citrus fruits (lemon, orange, lime, etc.), seeded and stone fruits (apple, peach, apricot), floral notes (often with tropical flower or honeyed tones), and a minerality often suggesting an oceanic brininess.
A consummate grasp of the grape did not come overnight. Iterations of Lodi Albariño during the early 2000s were often full-blown, exotic, tropical fruit-scented whites. Slowly but surely over the past ten years, growers/producers learned to trust in the variety's intrinsic intensity, picking grapes earlier and earlier (in the 20° or 21° Brix range), producing lighter, airier styles with crisper acidity, and finding even more layers of floral and mineral complexity in the resulting profiles. As such, more amazing as pure varietals, and even more amazing with food.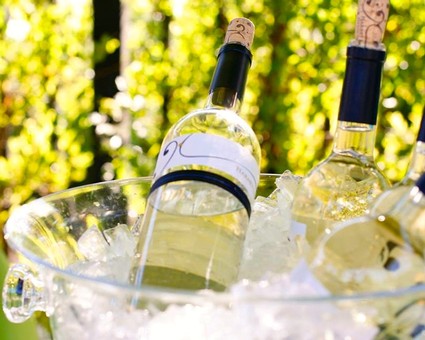 Inevitably, subtle yet discernible differences among Lodi-grown Albariños have emerged. Bokisch Vineyards has remained a leader, bottling as many as three different versions of the varietal each year. The Bokisch Las Cerezas Vineyard Family Estate Albariño, for instance, exhibits a lush, almost extravagant tropical fruit freshness typifying the family's original planting in the rich sandy loam soils of the Mokelumne River AVA. The Bokisch Terra Alta Vineyard Albariño is driven more by the citrus/green apple crispness reflecting the elevated acidity resulting from smaller cluster/berried fruit and reduced canopies yielded as a result of the shallower, lower vigor volcanic slopes of Lodi's Clements Hills AVA.
Among the 2021 Lodi Tour of Albariño participating wineries, Harney Lane Winery grows its own Albariño in their east side Mokelumne River-Lodi estate where the soil is especially deep and sandy, producing a slightly steelier variant of the grape—flowery in the typical varietal style, yet slightly more acid-driven than what you usually find in Lodi, and even in comparison with the dozens of Albariño brands imported each year from Spain.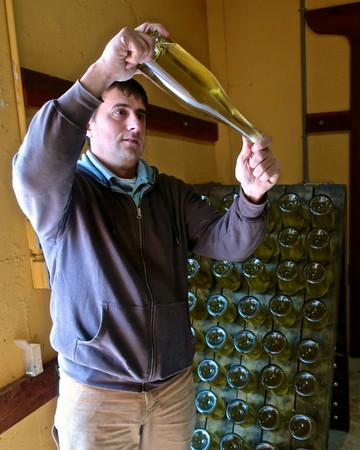 Just north of the Harney Lane estate, Klinker Brick Winery cultivates Albariño along Alpine Road, where the soil is even deeper and sand dune-like. This results in a part, prettily scented, snappy style of Albariño, almost waif-like in its silkiness and crispness. Grown on the west side of Lodi's Mokelumne River appellation, the Oak Farm Vineyards bottlings have been falling more on the gentle, long, sleek, and floral/fragrant side of the grape.
Lovers of Lodi style Albariño may also be pleased to know that The Lucas Winery, one of the region's most venerated independent wineries, has joined this year's Lodi Tour of Albariño. If you are wondering what 2020 The Lucas Albariño is like, we only have two words for you: absolutely exquisite.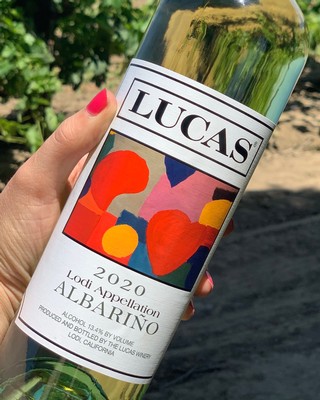 You are also encouraged to drop by the Colarossi family-owned Estate Crush in Downtown Lodi, which produces an Albariño that is as mouth-wateringly crisp as a proverbial apple on a Christmas Day. Then there are LVVR Sparkling Cellars, slightly off the beaten path in Lockeford (but along the way to or from Bokisch Vineyards), which produces a beautiful, fragrant, subtlely yeast-laced Champagne style Albariño.
The Lodi Tour of Albariño Wineries
Weekend visitors may stop by any of the following tasting rooms to start their self-guided tour, and pick up their complimentary Guide:
Bokisch Vineyards — 18921 Atkins Road, Lodi, CA
Dancing Coyote Wines — 3125 East Orange Street, Acampo, CA
Estate Crush — Two West Lockeford Street, Lodi, CA
Harney Lane Winery — 9010 East Harney Lane, CA
Klinker Brick Winery — 15887 North Alpine Road, Lodi, CA
The Lucas Winery — 18196 Davis Rd, Lodi CA
LVVR Sparkling Cellars — 12470 Locke Rd, Ste 700, Lockeford, CA
Oak Farm Vineyards — 23627 Devries Road, Lodi, CA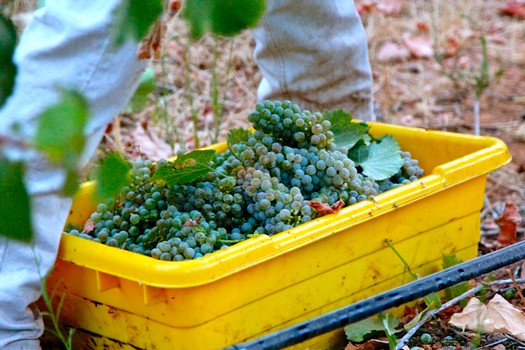 Comments