Letters from Lodi
An insightful and objective look at viticulture and winemaking from the Lodi
Appellation and the growers and vintners behind these crafts. Told from the
perspective of multi-award winning wine journalist, Randy Caparoso.

February 13, 2023 | Randy Caparoso
How acclaimed wine author Mike Dunne introduces Lodi to the world
]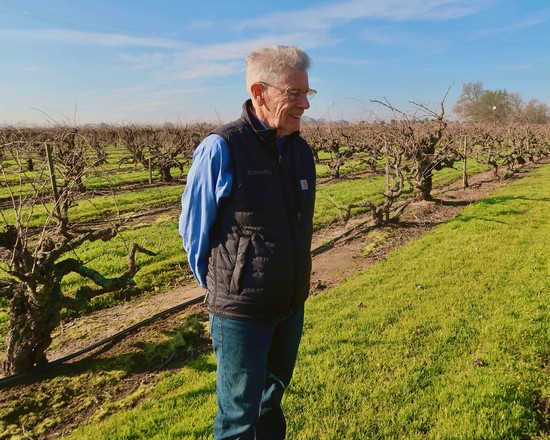 At long last, there is a book that tells the story behind the appellations, vineyards, wines, and historic figures of the Sierra Foothills, Lodi, the California Delta, and Yolo County. It is called The Signature Wines of Superior California, which is composed by former longtime Sacramento Bee wine editor Mike Dunne.
The region identified by Mr. Dunne as "Superior California" has been this reporter's journalistic beat for over 50 years, which is a long time in comparison to most living American wine journalists. Yet Dunne's perspective, as anyone familiar with his articles well knows, has always been global. He sees, and evaluates, all wines in terms of international standards or comparisons.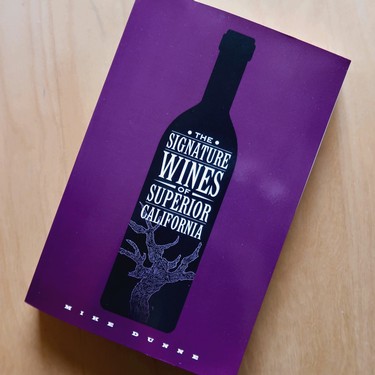 Through this wide-ranging lens, in his long-needed book, Mr. Dunne offers 50 "golden nuggets"—wines that exemplify the underrespected regions within striking distance of his home base of Sacramento—which he uses to give indisputable evidence as to why these regions are among the best in the world.
Here is the best part: In fleshing out his narrative, Mr. Dunne utilizes actual words, and good ol' fashioned storytelling, rather than the stunted language of, say, 100-point ratings which are so common to wine publications today. It might take the rest of the world a little more time to catch up with these kinds of insights but think of this book as one career wine journalist's opus. A distillation of a well-honed craft and heart.
My opinion (you read it here first!): I think this book is bound to become an essential reference for scholars of the future. Why? Because it covers grounds almost every other wine writer is afraid of covering, mostly out of fear of being considered irrelevant or unimportant. No wonder most American wine consumers still think all California wines come from Napa Valley!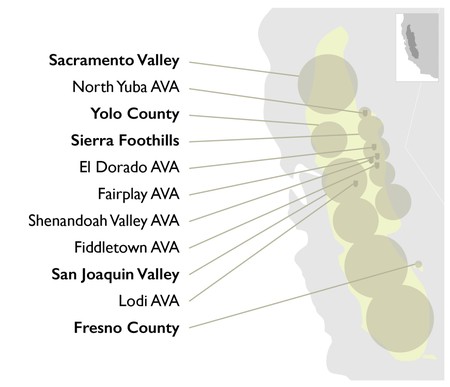 Although wine knowledge in America may be slightly stunted, the growing number of adventurous consumers truly interested in slices of authentic vinous Americana will be able to use Signature Wines of Superior California as something of a bible, guiding them through these amazing wine regions, still unfamiliar to most California wine lovers.
What readers will also find is that Mr. Dunne's strongest forte may possibly be, simply, wine descriptions. That is, describing wines in a way that you can taste them, digesting the words as if they were actual sips. While wine description is a common enough exercise in the print world, executing it vividly enough without overstating sensory qualities or resorting to flights of fancy is, in fact, something of an art. As a longtime wine professional myself (over 45 years), I can say this: The vast majority of wine reviewers are simply incapable of doing this with any degree of integrity, believability, or plain ol' interest. Most wine reviews, to be honest, induce sleep faster than an Ambien.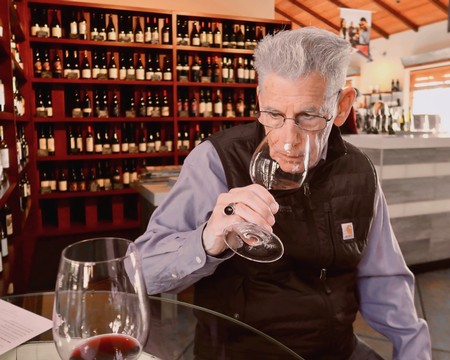 The other big problem with today's would-be wine scribes is reliance far too much on numerical ratings to delineate one wine from the other. The problem is, the numbers attached to wines are always picked out of the air as if they've floated down from heaven. They don't. Trust me on this—the numbers you see in magazines or online reviews are totally made up. There is nothing objective or heaven-related about them!
In recent years, as a matter of fact, Mr. Dunne has been put in charge of writing the descriptions of all the top award-winning wines resulting from the prestigious San Francisco Chronicle Wine Competition for one simple reason: He is considered the best in the business at it. Dunne is adept at not only expressing the taste or quality of wines without resorting to the false crutch of numerical ratings, but he can also do it while relaying a strong sense of a wine's character and purpose. Take, for example, the description in his book of the classic ZinStar Vineyard Zinfandels, crafted by Lodi's The Lucas Winery:
Stylistically, Lucas wines... aim not so much for heft and heat as grace and a long and swooping ride. The two [i.e., owners Heather Pyle Lucas and David Lucas] strive for wines informed by the classic lines and the portrayal of place exemplified by European wines—bright with telltale fruit flavors, lean in structure, clearly representative of their historic site, and with a lifted acidity that helps assure their long-term aging. So confident are they of ZinStar's ability to age gracefully they conduct 40-year retrospective tastings of the wines, but just once every five years.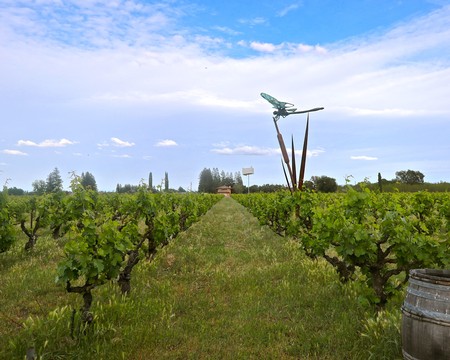 It's also a tricky thing to describe a wine such as a California Zinfandel in such a way that it prioritizes a sense of place and balance over the sheer intensity of varietal character (i.e., "Zinfandel-ishness"). Here is one example of how Dunne deftly (and almost poetically) executes that, in his description of Lodi's McCay Cellars TruLux Vineyard bottlings:
The TruLux, while dark and rich with ripe fruit, also is atypically smooth on the palate for Lodi Zinfandel, its tannins more graciously supportive than obnoxiously astringent. The flavor runs to prickly blackberries and raspberries more than oak, the acidity is in balance and the finish lingers pleasantly. The wine is luscious, filling the mouth with juicy fruit while meeting [winemaker/grower/owner Mike] McCay's aspiration to preserve Zinfandel's traditional braggadocio but deliver it in a downright charming way, with spirit and equilibrium succeeding mass and aggression.
What I personally enjoyed the most about The Signature Wines of Superior California, though, is Mr. Dunne's introduction to his chapter on Lodi wines. It is, quite possibly, a better introduction to the wine region than anything I've ever written, and I live and work here in Lodi!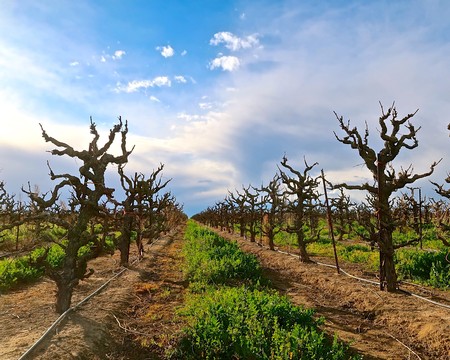 So with Mr. Dunne's permission, I'd like to share the entire text of his introduction to Lodi (although you'll need to buy the book to savor all his juicy "nuggets" on actual wines and producers!). Just like the way he always describes wines, these passages are compelling, and elucidating, and tell a full, unadulterated story without putting you to sleep! Read on...
LODI: Moving from Backdrop to Forefront
If California's wine regions were gathered together for a family portrait, Lodi would be the big sunburned guy standing in the back row. Dressed in dusty dungarees, his posture unassuming and his manner twitchy, he'd look as if he'd rather be back at work, pruning vineyard or driving a tractor. Relatives know he is more complex than his shyness suggests, however.
They have been taking advantage of his good nature for generations, only occasionally giving him credit for his industriousness and character.
But in recent decades, Lodi has stepped out from its customarily perceived role as a farmer more interested in quantity than quality. Lodi is making a move to the front row, showing new confidence, more resourcefulness and a surprisingly expanded vocabulary.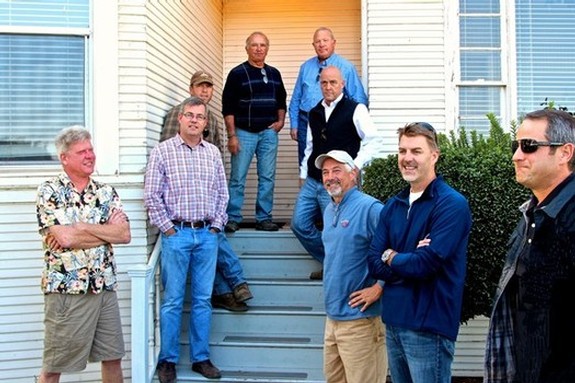 Lodi still prefers cornhole to croquet, but today it not only is the state's most strapping wine region it is the most astonishing in the layering of its personality and in the strength and range of its voice.
As American Viticultural Areas go, Lodi is immense. Its vineyards spread over around 95,000 acres of Central Valley flatland between the Sierra Nevada foothills to the east and the Sacramento/San Joaquin River Delta to the west.
Lodi is the most productive appellation in California, yielding nearly half of the state's Petite Sirah, 35 percent of its Zinfandel, 35 percent of its Merlot, 31 percent of its Cabernet Sauvignon, 27 percent of its Pinot grigio, a quarter of its Sauvignon blanc and 18 percent of its Chardonnay—nearly a fifth of all wine grapes harvested each year in the state.
Lodi is next to only Russian River Valley and Napa Valley in its number of old vineyards—19—as certified by the Historic Vineyard Society, a non-profit group devoted to preserving California's older vineyards.
By the group's definition, a historic vineyard must be at least 50 years old, with at least one-third of its producing vines surviving from the date of the original planting. Lodi's older vineyards that have qualified for the society's list include Bechthold (established in 1886), Royal Tee (1889), and Lizzy James (1904). (Russian River Valley has 30 vineyards on the list, Napa Valley 20.)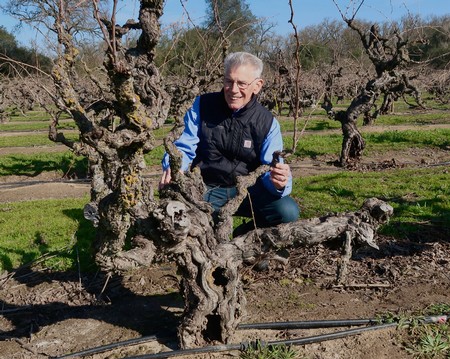 Most of Lodi's older vineyards are planted to Zinfandel, a perfect match from the start. For one, cuttings of Zinfandel were hardy and adaptable, needing only to be stuck into the ground on their own roots, without grafting, trellising, or training. Lodi's readily accessible water, accommodating climate and fecund soils took over from there.
That so many vineyards survived for so long can be attributed in large part to those same soils, so sandy that the root louse phylloxera, responsible for devastating vineyards elsewhere in the state, just could not get a harmful grip on vines at Lodi.
Wine grapes have been cultivated at Lodi since around 1852, and the region's first winery—El Pinal—was founded in 1858. Only relatively recently, however, did the area begin to register in the minds of consumers as the source of some of their favorite wines. For decades, Lodi's grapes and identity were absorbed into everyday wines likely to bear the broad geographic designation "California" on their labels, not "Lodi."
Early on, Lodi's grapes generally were processed by cooperatives, then far-removed corporate wineries. Even today, an estimated 50 percent of Lodi's wine grapes are exploited by wineries outside the region, in places that include Sonoma County and Napa Valley.
One of the more prominent names in the creation of California as a wine state had its start in Lodi when Cesare Mondavi moved his family from Minnesota to the area in 1922 to buy grapes from growers and ship them to home winemakers throughout the nation.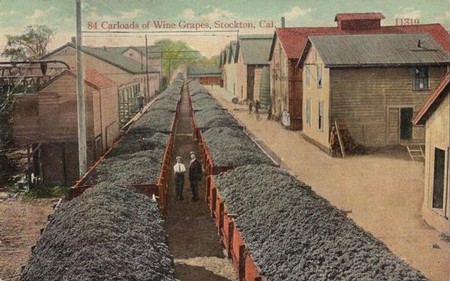 Cesare Mondavi's timing and gumption were astute, given that he made the move and established his business just as the country's alcoholic-beverage trade was seized by the paroxysm of Prohibition.
As a prelude to the recognition that Lodi eventually would establish for wine grapes, the area's grape growers flourished during Prohibition, thanks to a stipulation in the Volstead Act that gave heads of household permission to make up to 200 gallons of fermented beverages per year for personal use.
As a consequence, the number of railroad cars loaded with wine grapes shipped from Lodi to the Midwest and the East leaped from 16,358 in 1918, the year Prohibition commenced, to 73,085 in 1927, six years before Repeal, according to an exhibit at the San Joaquin County Historical Society & Museum at Lodi's Micke Grove Park.
At any rate, Cesare Mondavi's sons, Peter and Robert, saw more potential elsewhere and in 1943 relocated to Napa Valley, where they subsequently owned and ran two of the valley's more influential and enduring brands—Charles Krug and Robert Mondavi.
The Mondavi brothers did not abandon their appreciation for the quality, variety, and reliability of Lodi wine grapes, however, and continued to take advantage of them throughout their long lives, and their wineries still tap Lodi for fruit. Other family names responsible for California's standing as a source of fine wine—Sebastiani, Trinchero, Martini, Gallo, among several others—also turned to Lodi for fruit, a pattern that continues today.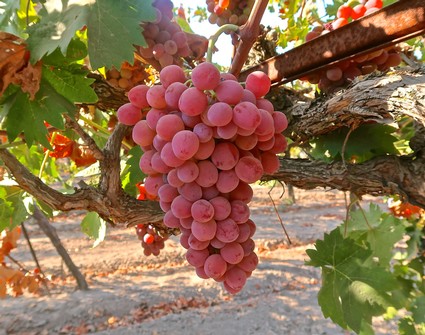 Lodi is a model study of agriculture's adaptability both to changes in the demands of the market and to the development of improved farming. The area's abundant water, temperate climate, and diverse soils have yielded all sorts of crops: watermelons, apricots, asparagus, peaches, almonds, prunes, and wheat all have had their day in the Lodi sun.
Table grapes, in particular, the bright, juicy, and aptly named Flame Tokay, early on accounted for the esteem of Lodi vineyards. But the Flame Tokay, a few ancient stands of which continue to be tended about Lodi, contains nettlesome seeds, which led to it being phased out as seedless varieties were introduced to grocery stores.
The Flame Tokay is more than a footnote in Lodi's wine history, however. From the repeal of Prohibition in 1933 to the mid-1960s the Flame Tokay provided the foundation for much of the brandy and many of the sweet, fortified dessert wines so strongly associated with Lodi during that time. But like the grape itself, intensely sweet wines were starting to fade with the rise in popularity of dry table wines.
Even today, Lodi's agricultural profile continues to be redrawn as some wine-grape vineyards themselves are pulled out for more profitable crops, such as walnuts, though the evolution is not so extensive as to threaten the area's reputation for wine grapes.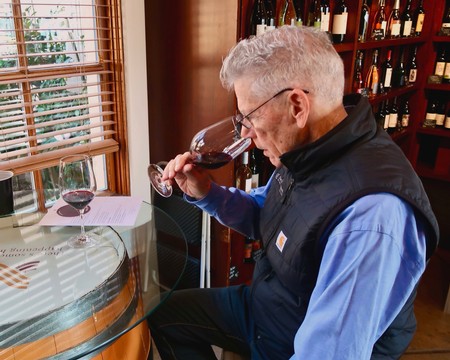 The development of Lodi as a wine region with its own strong identity began in earnest in 1982 when the Lodi District Vintners Association petitioned federal officials to designate the community's sprawling vineyards an American Viticultural Area.
The petition was notable in three respects—the scope of the proposed area, about 458,000 acres, of which slightly fewer than 40,000 acres were planted to vineyards; the brevity of the petition (eight pages); and the total lack of response, either positive or negative, from anyone in the proposed region or beyond.
Just 15 wineries were in Lodi at the time, noted the petition; today there are around 90.
Concisely and directly, the petition outlined a district that warranted its own independent standing largely on the basis of its topography (basically an alluvial fan with flood plains and low terraces), soils (primarily Hanford, Delhi, or Dinuba in the alluvial fan, San Joaquin, Madera, Ramona or Redding on the terraces) and climate (not quite as hot as Central Valley areas to the north and south, thanks to moderating sea breezes streaming through Lodi from San Francisco Bay and the Sacramento/San Joaquin River Delta just to the west).
Nearly four years elapsed before federal authorities in February 1986 sanctioned Lodi as an American Viticultural Area as originally proposed.
And that is how the area stood until 2000 when a group of growers to the west and south of the defined district asked federal officials to extend the boundaries to include an additional 93,500 acres that included approximately 10,840 acres in vineyards.
The debate that ensued was more detailed and contentious than any discussion over the original petition. At issue primarily was the nature of the soils in the originally defined area and the nature of the soils in the proposed annexation.
The original petition called for the appellation's western boundary to more or less align with Interstate 5. West of the freeway, the soils were flood-prone and poorly drained delta land, comprised in large measure of Ryde soil and peat, far different in texture, richness, and organic matter than the firmer, more minerally soils of the originally approved district.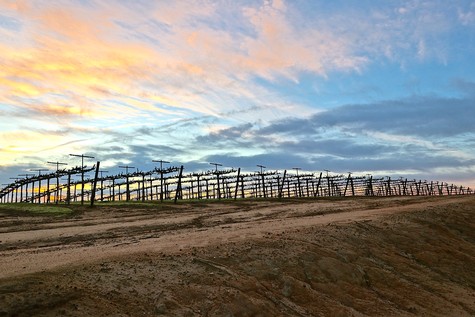 Contrary to that view, growers seeking to enlarge the Lodi appellation argued that their soils were substantially similar to those of the existing viticultural area. Soils of the proposed annexation also derived from weathering and erosion of the western slope of the Sierra Nevada, farmers pointed out. They conceded that while small, isolated areas of organic soils could be found in the proposed expansion, the addition would consist mostly of the same 22 soil types identified in the original boundaries.
Farmers and winemakers behind the original petition argued that the climate and soil data put forth by the new petitioners was faulty and that such a large expansion of the viticultural area would confuse consumers and dilute the significance of the Lodi name.
In the end, federal officials did not buy the arguments of the original founders of the Lodi American Viticultural Area and sanctioned the expansion. "The differences between the soils to the immediate east and west of the original Lodi west boundary at Interstate 5 are negligible," concluded federal authorities. "The (petitioning) group's documentation of soil, drainage, and climate conditions in the enlarged expansion area provided substantive and convincing evidence of the similarities between the western Lodi area and the original viticultural area," they added.
The expansion can be seen as confirming that Lodi's grape growers and winemakers did too good a job in raising Lodi's standing for fine wines between the creation of the original viticultural area in 1986 and the request for expansion in 2000. They as much as recognized that in arguing that the petitioning group was seeking "economic gain" by hitching its grape gondolas to the good name of Lodi.
In the 14 years between 1986 and 2000, Lodi's wine community became exceptionally active and successful at promoting itself, starting with the formation of the Lodi Winegrape Commission in 1991. What soon followed was an ambitious campaign to persuade wineries regardless of where they were to acknowledge on their labels that the grapes that went into their wines were grown at Lodi. When the campaign got underway in 1995 just six wineries recognized "Lodi" on labels as the source of their fruit. After a decade, some 60 were.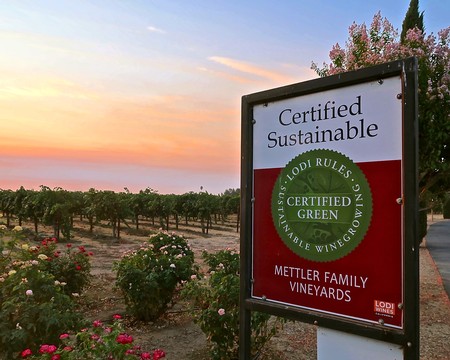 That was just the first of several imaginative and ambitious steps Lodi has taken to move from wings to spotlight on the California wine stage.
In 2005, for one, the Lodi Winegrape Commission adopted "Lodi Rules," the state's first independently certified program to encourage sustainable farming and winemaking practices by balancing frequently competing environmental, economic, and social considerations. That first year, six families farming 1,455 acres agreed to subscribe to 100 standards concerning pest, soil, water, and other management practices aimed at enhancing sustainability. Today, around 80 families farming nearly 29,000 acres adhere to the standards, representing more than a fifth of Lodi's wine-grape acreage. What's more, the stewards of nearly as many wine-grape acres outside Lodi have enrolled in sustainability programs modeled on the Lodi canon.
For Lodi, 2005 was one busy year. In addition to "Lodi Rules," the Lodi Winegrape Commission also petitioned federal officials to partition the 551,500-acre Lodi American Viticultural Area into seven new appellations that would nest within the overall district.
In brief, the seven and their distinguishing characteristics, according to the commission's petition:
Alta Mesa: At the north-central reaches of the parent appellation, Alta Mesa is a 55,400-acre district that takes its name—translated from the Spanish as "high table"—from the elevated topography across which it stretches. It is high only by Lodi standards, rising gently from a mere 35-foot elevation on its west side to 135 feet on its east. Alta Mesa's dense, heavy clay soils are among the older ones at Lodi. Alta Mesa also could be the warmest of Lodi's sub-districts, aside from the Sloughhouse district just to the east.
Borden Ranch: A 70,000-acre spread of east-central Lodi, Borden Ranch is windier, warmer, and wetter than its neighboring districts to the west. It boasts perhaps the rockiest soils of the area—plains, terraces, and alluvial fans shaped from deposits of Laguna Creek, a tributary of the Cosumnes River, and Dry Creek, a tributary of the Mokelumne River, both of which flow northeast to southwest from the Sierra foothills to the San Joaquin Valley.
Clements Hills: The 85,400 acres that form Clements Hills in the southeast reaches of the Lodi appellation top out at a bit more than 400 feet along its eastern edge, just where the flat valley floor buckles into the Sierra foothills. The vineyards of Clements Hills get warmer and wetter than the vineyards to the west, and because of their elevation are enveloped less often with fog. By their proximity to breezes sweeping down from the Sierra, they also are less at risk from frost. The area's low-vigor soils are brown, red, and yellow loams, clay loams, and clays with volcanic sediments.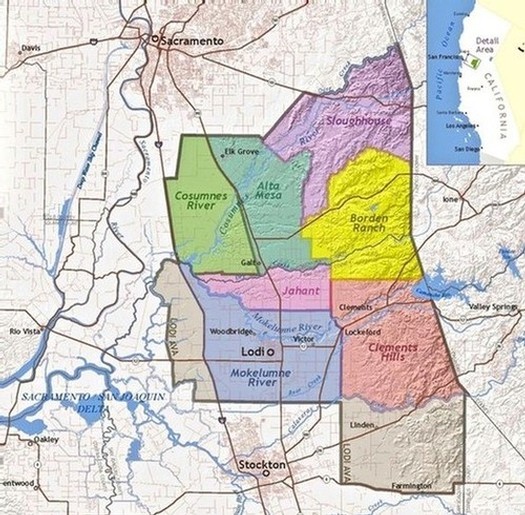 Cosumnes River: In Lodi's northwest corner, the 54,700 acres that constitute the Cosumnes River sub-appellation consist of young and diverse alluvial soils on river terraces and fans along floodplains, wetlands, and sloughs. Broadly speaking, it is cooler, windier, and foggier in the Cosumnes Creek enclave than elsewhere at Lodi, making it something of an anomaly for the region – a pocket known more for green grapes and white wines than black grapes and red wines.
Jahant: Smack dab in the middle of Lodi, the low-lying 28,000 acres that constitute the Jahant sub-appellation spread across old terraces and floodplains between Dry Creek to the north and the Mokelumne River to the west and south. Jahant is distinguished by the uncommon pink tone of its soils, principally sandy loams and sandy clay loams, and by cool winds that blow steadily from the Sacramento/San Joaquin River Delta just to the west. The name was inspired by the Peter Jahant family that settled in the area in the 1850s and began to plant grapes on the original family farm in 1912.
Mokelumne River: With about half of its 85,700 acres planted to grapes, Mokelumne River is the largest and most extensively farmed of the seven subordinate viticultural areas. It surrounds the city of Lodi immediately south of the Jahant sub-appellation, with which it shares stiff maritime breezes flowing east across the Sacramento/San Joaquin River Delta. The area is one sprawling alluvial fan created by the Mokelumne River. Its soils are young, deep, fine, and well-drained sandy loams, specifically designated Acampo and Tokay, two names historically associated with the area. So is the name "Mokelumne," derived from the original "Rio Mokellemos," attributed to the region's early Miwok Indians and translated as "the place of the fish net." (The city of Lodi originally was "Mokelumne," becoming "Lodi" in 1874.)
Sloughhouse: Wedged into the northeast corner of the Lodi American Viticultural Area, Sloughhouse is the most topographically, climatologically, and geologically diverse and dynamic of the seven sub-appellations. Three streams—the Cosumnes River and the Deer and Laguna creeks—meander through its 78,800 acres. Its elevation ranges from 73 feet at its southwestern reaches to 590 feet at its northeastern, the highest point in the overall Lodi viticultural area. Sloughhouse's soils are no less diverse, from alluvial deposits in the southwest to sedimentary, metamorphic, and volcanic rock where the area runs into the granite bedrock of the Sierra in the northeast. Sloughhouse gets less wind and less fog than other sub-regions of Lodi, but more rain and higher temperatures. Its terrain also is the most varied, including alluvial flatland, shallow waterways and gently rolling hills. It is one of Lodi's less exploited areas for viticulture, with just 10 percent of its land given over to grapes.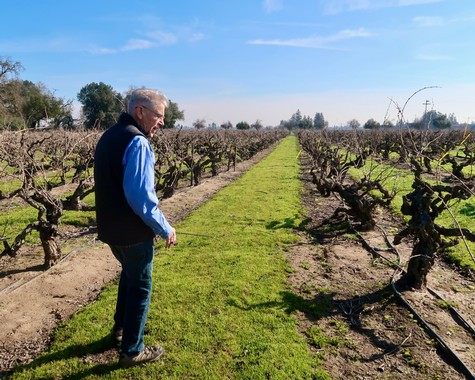 With little debate, federal authorities approved the seven junior viticultural areas in 2006. Since then, designations like "Clements Hills" and "Alta Mesa" have been showing up on a growing proportion of wines produced at Lodi.
How the seven nested viticultural areas will be expressed in the wines they yield will take years to become apparent, though the Mokelumne River sub-appellation already is developing a standing for racy white wines, owing to the district's temperatures, cooler than neighboring districts.
Until lately, the basic stylistic debate in Lodi has been concerned with how Zinfandel asserts itself depending on whether its grapes are grown on the east or west side of the viticultural area, the dividing line more or less being Highway 99 running north/south through the region.
The west side, with soils rich in organic matter, is seen to produce Zinfandel with flavors earthier and showing more dark fruit. The east side, with soils more on the sandy side, yields Zinfandels that are brighter and which tilt toward the red-fruit end of the varietal's spectrum. Zinfandels from the east side tend to be lighter colored but more aromatic, more structured, and spicier, while Zinfandels from the west side show more fruit and are more accessible early on for their softness, says Tegan Passalacqua, director of winemaking for Turley Wine Cellars, which draws Zinfandel from seven vineyards at Lodi, all on the east side.
The partitioning of Lodi into seven sub-districts coincided with an influx of growers and winemakers new to the area. Lodi's wine community traditionally has been characterized by longtime farming families gradually segueing from selling their fruit to others to keeping at least some of it for themselves to transform into wine under their own brands.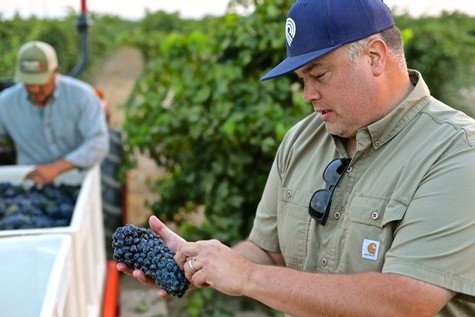 Whether new to the area or long established, however, Lodi's farmers and vintners share an affection for the area's climate and soils and an abiding conviction that the appellation's potential to establish standing for quality and variety in its wines is just starting to flourish.
In addition to grape varieties and varietal wines long associated with Lodi—Zinfandel, Petite Sirah, Chardonnay, Cabernet Sauvignon—the region is home to some 70 other kinds of grapes and wines, several of them rising in respect and demand, in large part for the gritty stewardship of Lodi's grape-growing and winemaking community: Grenache blanc, Vermentino, Picpoul blanc, Tempranillo, Torrontés, Albariño, Bacchus, Kerner, to name but a few.
Lodi still is a black-grape and red-wine country, continuing to ride its reputation for husky reds possessed with forthright fruit flavors, deep coloring, and solid structure. That style still resonates with wine consumers, but it is being complemented today by wines leaner, sharer, and drier than the prototype long associated with Lodi. Many of the new-wave wines are white, embodied with refreshing finesse and zest. (Overall, around two-thirds of Lodi's production is in black grapes, the rest green.)
Part of the appeal of Lodi to newcomers, to be sure, is the relative affordability of its land compared to California appellations with more prestige. "Napa and Sonoma land prices are on the verge of being unreasonable," says Tegan Passalacqua, for one. He drew upon his extensive experience with Lodi grapes to found his own brand, Sandlands, in one of the Lodi appellation's small settlements, Victor.
One of his Victor neighbors, Markus Niggli, who has his own eponymous brand, sounds a similar note, pointing out that while Napa Valley no longer can produce attractive wines at attractive prices, Lodi can. What's more, Lodi also is showing that it can stretch beyond its reputation for big, sweet red wines to produce white wines dry, sleek, adroit, and complex, Niggli adds.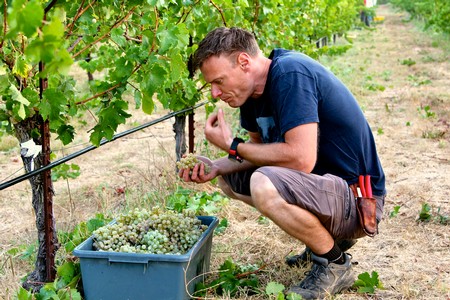 Oldtimers and newcomers alike also share a fondness for Lodi's small-town farming focus and family feel. Cooperatives initially absorbed Lodi's wine-grape production, and more recently corporate wineries spurred the growth of vineyards in the area, but Lodi also long has been home to small hands-on plots, replicated over the past couple of decades by the number of boutique wineries that have sprung up throughout the region. Of some 90 wineries at Lodi, all but a half dozen could qualify as boutique, meaning owners abide on or about the premises, and their tasting rooms are individualistic and cordial.
Alongside other California wine regions, Lodi is not as dramatic topographically, but it is a dream landscape for cyclists for its flat terrain and for the light traffic on all but a few roads. Of all the state's appellations, Lodi hangs on most firmly to its farming heritage, even in its largest community of Lodi.
But the area is dotted with all sorts of sleepy farming settlements—Woodbridge, Lockeford, Acampo, Clements, Victor—each of which boasts its own history and color. The sorts of amenities identified with flashier wine areas—chic fashion boutiques, wellness spas, patisseries—may not be as readily available in and about Lodi, but that is changing as wine explorers discover that the area is building on its solid heritage with new grape varieties, new wine styles and new potential as a destination rather than an accidental detour.
That guy in the back row of the family portrait is looking more accomplished, confident, and agile, his sunburn more Baja tan, his dungarees more designer denim.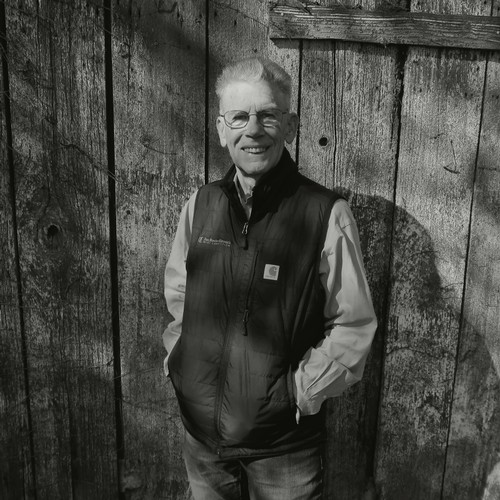 Comments