Letters from Lodi
An insightful and objective look at viticulture and winemaking from the Lodi
Appellation and the growers and vintners behind these crafts. Told from the
perspective of multi-award winning wine journalist, Randy Caparoso.

April 20, 2017 | Randy Caparoso
How Lodi producers have been answering the question: What is good wine?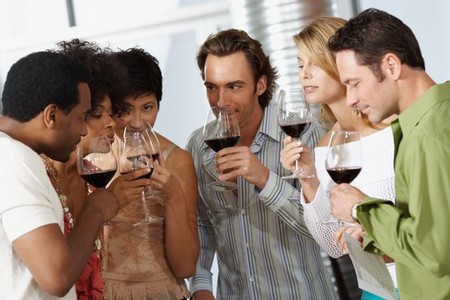 Exactly what is good wine?
That is to say: Why, in a store, is one wine rated 95 points out of 100, and another wine just 89 points? Is there a difference in quality that would matter to you? Is an extra 5 or 6 points even worth an extra $5 or $6, or another $50 or $150 for one measly bottle?
We have parsed the vagaries of 100-point rating systems elsewhere in this blog (re Discovering your own taste beyond 100-point scores). But if you are still scratching your head over the definition of "good wine," it might comfort you to know that even wine professionals still puzzle, or strongly disagree, over this simple question.
Recently, for instance, I had an email conversation with a longtime Master Sommelier (since 1989) named Chuck Furuya, who has been living and breathing wine as a full-time restaurant wine professional since the late 1970s. I asked Chuck that loaded question, "what is good wine?"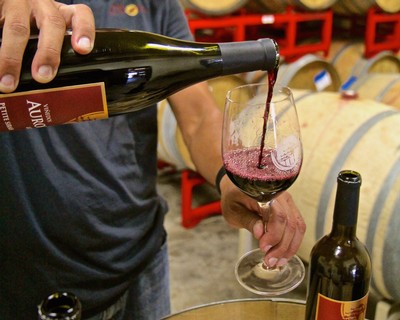 Mr. Furuya's answer was about 500 words long; but with severe editing, he basically said:
A good wine should have intensity and concentration, whether it is light in body or rich and full bodied. A good wine should have a very even and seamless flow on the palate from beginning to end... not "front-loaded," or bold and showy out of the gate. A good wine should be UN-bitter, UN-alcoholic, UN-oaky – which actually works much better with a wide range of foods, since good wines are also balanced wines, and balanced wines have a better chance of going with balanced dishes prepared by a good chef.
But I don't look for "correct" wines. I look for something more – character, for one. The same way I don't look for someone who sings a song correctly, or even perfectly. I much prefer someone who sings from the heart, with an emotion that moves me.
Chuck went on to cite the classic sommeliers' tool used to hone their craft and learn more about wine: Through blind tastings, in which sommeliers are constantly guessing what is in a wine glass based upon their knowledge and prior experience. Blind tastings, of course, are a great way to condition the senses to delineate things like quality, character and typicity (i.e. each wine's sense of place, related to terroir). Yet Furuya admits:
I always have mixed feelings about blind tastings. Most sommeliers inevitably select their favorites in a line-up, which is usually the biggest, blackest, loudest, most dramatic wines, or maybe the opposite. While that is okay for most, you have to ask – what have you learned?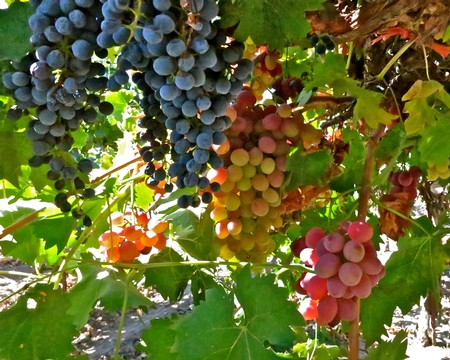 I believe one of the areas our industry needs to spend more time on is the study of wines by truly masterful winemakers. Game-changers... such as André Ostertag in Alsace, Gunter Künstler in Rheingau, Michel Reverdy in the Loire, Coche-Dury in Burgundy... producers of pure, transparent. delicately nuanced wines of fabulous intensity, glorious breed and pedigree, done with seamlessness, completeness, class and finesse.
As much as we love a Master Sommelier's poetic turn of phrase, the danger of focusing on "game-changers" and their wines, however, is falling into the same trap that has plagued the entire score-obsessed industry over the past 40, 50 years: The preoccupation with Platonic ideals of what constitutes "good wine." Producers like Ostertag, Künstler, Reverdy and Coche-Dury may produce wines that exemplify grape characteristics associated with their respective wine regions, but the danger is that even longtime wine professionals are tempted to rate all other wines in the exact same terms, regardless of this reality: That different regions may produce wines that are so different, they may as well be made from different grapes.
Take Cabernet Sauvignon – a varietal for which Napa Valley has justifiably earned its prestigious reputation. Napa Valley Cabernet Sauvignons may be the standard by which all other American Cabernet Sauvignons are now measured, but that hasn't kept other wine regions – such as Sonoma County, Paso Robles, Livermore Valley, Lake County, or Washington's Yakima, Columbia and Walla Walla Valleys – from recently challenging Napa Valley's preeminence with their own highly rated Cabernet Sauvignons.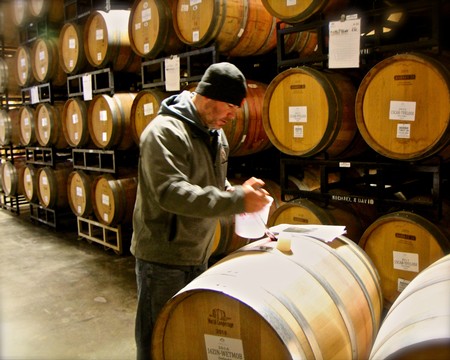 The negative side is that when you taste many of the top Cabernet Sauvignons from Sonoma County, Paso Robles, Livermore Valley, Lake County or Washington, you can see what these regions have largely been doing to "compete" with Napa Valley: Producing Cabernet Sauvignons that taste as much as possible like Napa Valley's; despite the fact that all these regions grow their Cabernet Sauvignon in distinctly different climates, soils, altitudes, topographies, etc. Such are the quirks of blind tastings and 100-point rating systems: Once you put wines all in one basket, you're sorting them out as if they all should be the same, or grown under the same circumstances – when obviously they're not!
Taking this conversation closer to home: While Lodi cultivates nearly as much acreage of Cabernet Sauvignon as Napa Valley and Sonoma County, local producers have long acknowledged the fact that Lodi's mild Mediterranean climate tends to produce a softer, more fruit forward style of Cabernet Sauvignon. Therefore, one way some of Lodi's leading producers of Cabernet Sauvignon – such as Michael David Winery and Mettler Family Vineyards – have been addressing the intrinsic softness and fruitiness of Lodi grown Cabernet Sauvignon has been to blend in generous proportions of Petite Sirah, which adds deeper color and sturdier tannin to the varietal.
The results? Try the fact that both Michael David Winery and Mettler Family Vineyards have been consistent gold medal winners wherever they enter their wines in competitions, virtually all conducted as blind tastings (although in some competitions, such as Sunset International Wine Competition, judges taste blind but are told what regions each entry is from).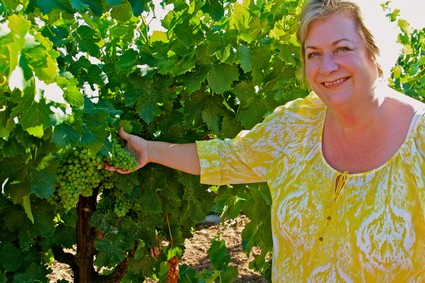 This past January, for example, we made note of the fact that Michael David's 2013 Rapture ($59) and 2013 Earthquake ($26) Cabernet Sauvignons won a double-gold and gold respectively in Florida's most recent American Fine Wine Competition – a judging in which these wines were measured against numerous gold medal winning wines from Napa Valley, such as Yao Family ($225), Frank Family Patriarch ($225), Raymond Generations ($150), Stag's Leap Wine Cellars' SLV ($135), Pride Mountain ($140), Robert Keenan ($105), and other bottlings generally falling in these lofty price points.
Still, make no mistake: Lodi producers like Michael David achieve this by consciously crafting Cabernet Sauvignons that can compare favorably, on a sensory basis, with those of Napa Valley. Other top Lodi producers, such as Lange Twins Family Winery & Vineyards and Van Ruiten Family Vineyards, take a different route by producing first class Cabernet Sauvignons that eschew the aggressive usage of blenders like Petite Sirah. Last October we quoted Van Ruiten winemaker John Giannini, who held forth on his approach:
... Our goal is to produce Lodi styles of Cabernet Sauvignon – we're not trying to make "Napa" here. So we won't be blending in grapes like Petite Sirah to achieve the color and tannin they get in Napa Valley. If the Lodi style of Cabernet Sauvignon – and also Zinfandel, for that matter – is a little more restrained than what you find in other regions, then that's what we want. I guess you can describe the style I envision as one of "constraint," with little or no manipulation, and a little more of a reserved elegance – something you can especially enjoy with food.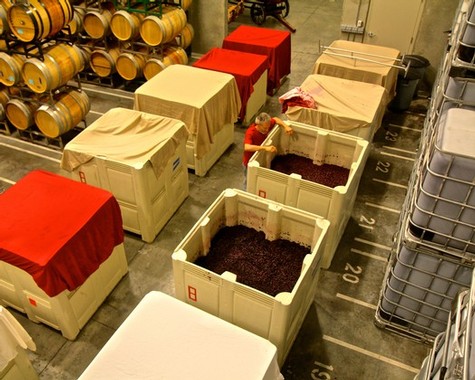 The point of bringing up this contrasting philosophy is not to suggest that one is right and the other not-so-right, but to underline this pervasive fact: When it comes to wine, quality can be defined in multiple ways. For many wine lovers, critics and members of the wine trade, Cabernet Sauvignons fashioned with opaque color, chewy tannin and richly oaked qualities make for higher quality. For others, Cabernet Sauvignons showing more restraint, or softer qualities more natural to wine regions such as Lodi, may be the preferred style.
Here in Lodi we make no bones about the fact that more and more of our producers are moving along the lines of Van Ruiten's Giannini in endeavoring to redefine quality by playing up the very characteristics that make Lodi grown wines different from other regions. Characteristics that, in the past, may have been considered drawbacks. Why? Because these producers truly believe that consumers are ready for this.
This is being executed in different ways. Acquiesce Winery, for one, does it by stubbornly producing white wines that are stainless steel tank fermented and never aged in oak barrels. Producers like McCay Cellars and Fields Family Winery embrace oak, but have also been turning to Old World practices such as native yeast fermentation to express as many sensory qualities indigenous to individual vineyards as possible.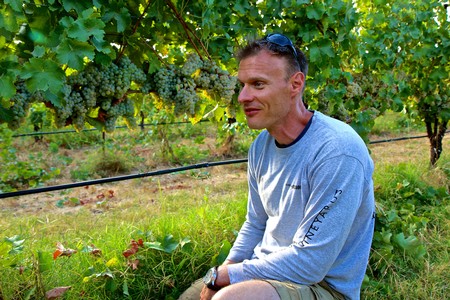 Tiny, handcraft producers – such as Markus Wine Co., PRIE Winery and Michael Klouda Wines – aim to produce "Lodi" style wines by making a point of picking grapes earlier, with higher natural acidity, in order to produce wines that need fewer "adjustment" in order to be brought into acceptable balance. Because lower sugars produce lower alcohols, these wines may end up tasting a little lighter than other wines – but not without their own interesting chutzpah!
The overall positive impact of this quiet, steady, visible evolution is that Lodi grapes and wines are starting to be defined by qualities unique unto their own. The simple concept that it is, after all, perfectly fine, maybe preferable, to be softer or more fruit forward. That lighter can be a good thing. That clarity of fruit, or earth tones intrinsic in fruit, are just as much a mark of complexity as in wines strongly influenced by oak barrels or picked at riper sugars.
Not the same complexity. Maybe not even better complexity (to each their own, of course); but something just as appealing, and therefore laudable, as that of any other wine, grown anywhere. Especially if it captures what makes Lodi special.
Now that's good wine!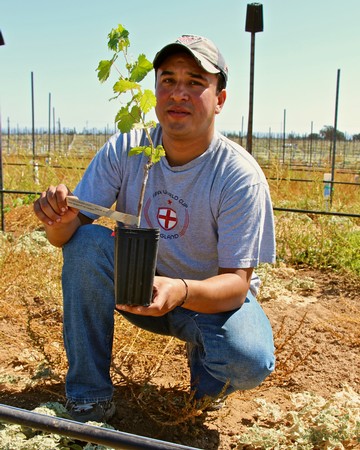 Comments