Letters from Lodi
An insightful and objective look at viticulture and winemaking from the Lodi
Appellation and the growers and vintners behind these crafts. Told from the
perspective of multi-award winning wine journalist, Randy Caparoso.

February 29, 2016 | Randy Caparoso
Deep thoughts on Uvaggio Vermentino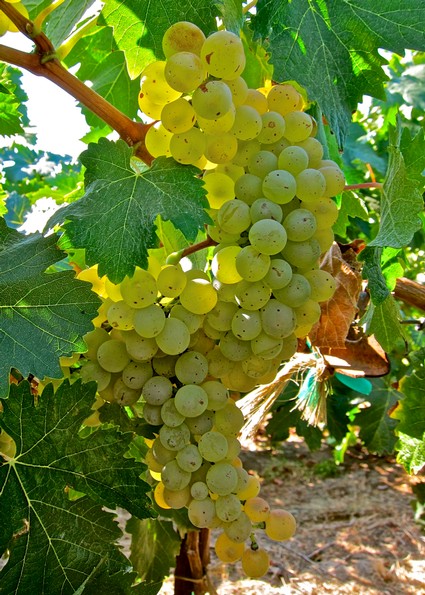 "Time changes everything," goes that old, wonderful song by Tommy Duncan, sung with Bob Wills and the Texas Playboys.
40 years ago grapes like Merlot were strictly experimental, and Chardonnay and Pinot Noir were considered "cutting-edge" in the California wine industry. That's because Carignan and Thompson Seedless were California's most widely planted "wine grapes," if you can believe that; since most people (when they weren't drinking gin, whiskey, Sherry or Port) were buying domestic Burgundy, Chablis and "Vin Rosé" by the "jug."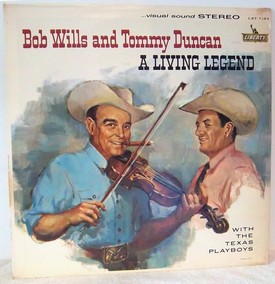 Although we're all a little more eddicated about our alcoholic beverages these days, there are still some fantastic, classic European wine grapes to which most of the American public still hasn't caught on. Which is understandable, since the choices of wines from not just the U.S. but also from all around the world now number in the thousands. Walking into one of those big, supermarket-like wine stores – where they give you a shopping cart to gently suggest a fill-'er-up – can be a mind numbing experience.
Worse yet is opening up a wine list in a white tablecloth restaurant, where the objective practically seems to be "stump-the-wine-expert." No matter what your expertise, everyone is having trouble keeping up on all the "new," exotic wines popping up these days.
Vermentino is one of those exotic sounding wine grapes that are still foreign to most Americans. We're devoting an entire blog to this emerging variety produced by a winemaker/owner named Jim Moore: the 2013 Uvaggio Lodi Vermentino ($14). Not because we're trying to show off our wine I.Q., or the fact that that we can play wine-trivial-pursuit with the snootiest of sommeliers; but because it is a genuinely amazing dry white wine that deserves an unabashed shut-out. Or at least an occasional blogpost of its own.
Vermentino grows well in Lodi because it is a grape that originates in the vicinity of the Mediterranean Sea, and Lodi's climate is squarely Mediterranean – i.e. ocean influenced (remember, Sacramento to the north and Stockton to the south are seaport cities), with warm, dry summers and mildly cool, wet winters (although we're already out of breath waiting for 2016's projected winter storms).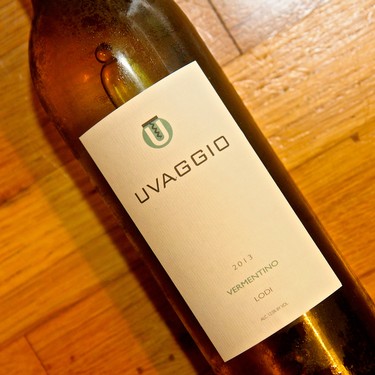 Yeah, yeah, yada, yada – so what makes Vermentino worth a search? We opened up a bottle of the 2013 Uvaggio at Todo un Poco in Elk Grove the other night, and tasted it with a gigantic bowl of fritto misto di mare (Italian for "deep fried seafood") with a cilantro and jalapeño laced aioli, and our minds were blown: Mr. Moore's Vermentino led off with titillating scents of citrus (like lime juice and lemon peel), and then veered off into pungent aromas suggesting fresh plucked thyme, with lavender and fennel seeds. Now what kind of Chardonnay or Pinot Grigio does that (they don't... just sayin')?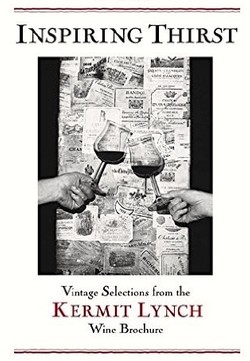 On the palate, the Uvaggio Vermentino had a mild, lemony crisp dryness and medium body (not heavy, not light), with a fluid viscosity carrying a seamless flow of its kitchen-herby taste, with an almost briny sea-salt/minerality in the texture. Needless to say, with bites of batter crisped calamari, shrimp and scallops, the wine was liquid dynamite.
We were still tasting this combination in our proverbial mouths after a week; which led us to grab a book called Inspiring Thirst (Ten Speed Press) by the famous Berkeley wine merchant Kermit Lynch, who began importing perhaps the first significant Vermentino based whites from Provence (where the grape is called Rolle), Corsica and Sardinia back in the 1990s.
Here's how Mr. Lynch described a 1993 Coteaux du Cap Corse produced by Clos Nicrosi (an estate he no longer handles), vinified from the Vermentino grape:
In Provence one speaks of the garrigue. On the island of Corsica, it is the maquis, which my dictionary defines without a whiff of evocativeness as "Corsican brush." Like the garrigue, the maquis exudes aroma, and that aroma is in Nicrosi's great white. Don't ask me how this occurs. Just be thankful for it. Waverly Root described the aroma of the maquis as a "dry wilderness of hardy shrubs – arbutus, thorn, myrtle, juniper, heather, wild mint, and asphodel, the flower of hell." Root continues, "The fragrance from these plants is so pronounced that it can often be smelled from seas boats approach the land."
The wine (a dry white) also has a whisper of lemon/lime and of the juicy little golden plum called Reine Claude. It has an elegant rusticity... the world's finest expression of the Rolle (a.k.a. Vermentino) grape.
Naturally, the question that pops up in our minds: Is the wild-shrubby characteristic of this Corsican grown Vermentino a direct reflection of the unique maquis of this Mediterranean island, or is it a characteristic of the grape itself? After all, we find similar qualities – a thyme-like fragrance with lavender infused potpourri perfumes – in the Uvaggio Vermentino, grown a good 6,000 miles away in Lodi.
Okay, so we're just posing this question for rhetorical purposes; because, fact is, a few years ago we actually sat down with Mr. Moore to compare a 2009 Uvaggio Vermentino with wines made from the same grape imported from Corsica and Sardinia. We found that while the Uvaggio has scrubby, mineral and mildly briny qualities, those sensations were even more pronounced in the two Mediterranean whites we compared it to (a 2009 Domaine Maestracci Calvi Blanc from Corsica, and a 2009 Piero Mancini Vermentino di Gallura from Sardinia).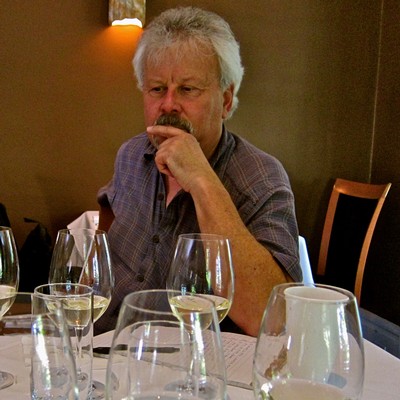 Could it be because Corsica and Sardinia are superior places to grow Vermentino? Beause Corsicans and Sardinians are just better at it, presumably because they've had more practice (centuries as opposed to our decades)? Or is it just because their vineyards are more mature, or better adapted to their environments? This calls for more research!
But for now, two reasonably empirical conclusions:
1. Vermentino can yield singularly unique white wines in a number of places (we've also tasted first-rate Vermentino produced by Duchman Family Winery in Texas' High Plains, and by Troon Vineyard in Southern Oregon's Applegate Valley) – indicating an intrinsic, maybe even "world class" quality in the grape that cannot be denied.
2. Dry white wines made from Vermentino is totally capable of producing highly desirable qualities attractive to many of today's consumers – namely, pungent aromas that are not just "fruity," a refreshing lemony/citrus tartness, moderate alcoholic weight (somewhere between 12% and 13%), and slightly viscous sensations on the palate that are often minerally or briny (what better wine for fritto misto?).
3. You can't take the maquis out of Corsican and Sardinian Vermentinos, but you can take the Vermentino out of Corsica and Sardinia and find maquis-like characteristics in resulting wines.
"Vermentino," Moore is fond of saying, "is the thinking man's Pinot Grigio." Maybe it's as simple as that!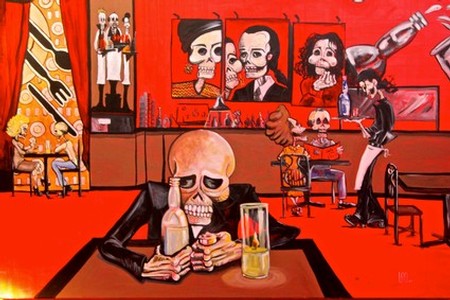 Comments