Letters from Lodi
An insightful and objective look at viticulture and winemaking from the Lodi
Appellation and the growers and vintners behind these crafts. Told from the
perspective of multi-award winning wine journalist, Randy Caparoso.

October 25, 2018 | Randy Caparoso
Aficionados of Spanish inspired wines to celebrate 2018 Lodi Tour of Tempranillo this coming November 9-11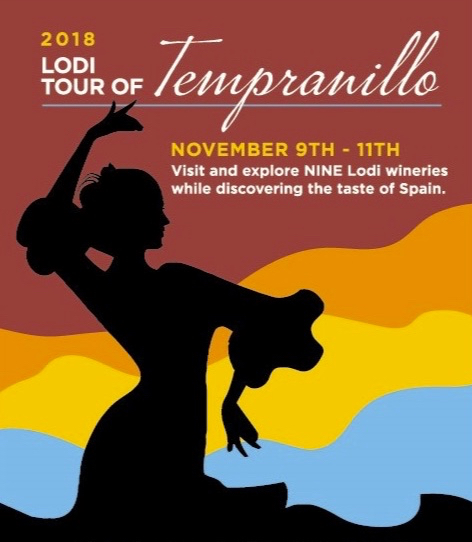 For what has become an autumn ritual for Lodi wine country, we advise you to block out the second weekend of November – Friday the 9th through Sunday the 11th – to partake in the 2018 Lodi Tour of Tempranillo Weekend.
While there are easily over two dozen red wine grapes grown successfully in the Lodi Viticultural Area, Tempranillo has emerged as one of the most natural fits for the region's Mediterranean climate and terroir; whether grown in the sandy loams or gravelly clay loams of Lodi's west side appellations (Mokelumne River, Jahant and Alta Mesa), or in the cobble or boulder strewn volcanic mounds of the east side AVAs (Clements Hills and Borden Ranch).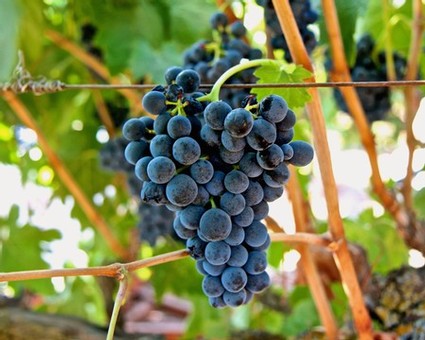 During the November 9-11 celebration, nine Lodi wineries will open up their tasting rooms for Tempranillo aficionados to take a self-guided tour exploring this native Spanish varietal. A complimentary guidebook will be available at all the stops, listing special offerings – including exclusive tastings (verticals of multiple vintages, barrel samples, Tempranillo-friendly foods, etc.) at each winery. Participants will also be able to enter a raffle for each winery they visit. #LodiTourOf Tempranillo #InternationalTempranilloDay #Tempranillo
Why Tempranillo? Liz Bokisch, co-owner of Bokisch Vineyards – one of California's pioneers and leading proponents of the varietal – is fond of saying that Tempranillo is the "Cabernet" of Spain. It is the most widely planted red wine grape in Spain, and the third most widely planted premium wine grape in the entire world (after Cabernet Sauvignon and Merlot). There must be a reason, right? While 88% of the world's Tempranillo is grown in Spain, plantings on the West Coast (mostly in California and Southern Oregon) have increased significantly over the past 25 years.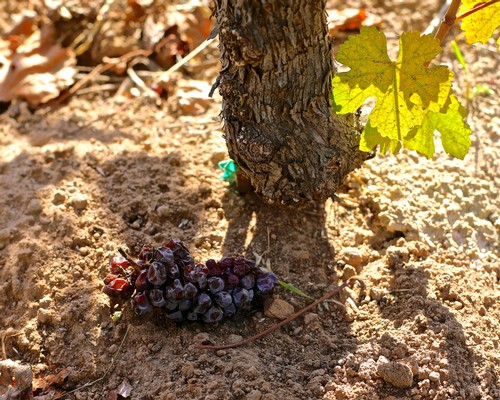 Typical red wines crafted from Tempranillo are not only rich, suave, deep and smooth, these sensory qualities also make them some of the most food-friendly wines in the world. There is a lot to be said about any red wine in which tannins are sturdy yet rarely excessive, and aromas and flavors are multi-faceted rather than one-dimensional. A typical Tempranillo – whether grown in Spain or a Mediterranean region like Lodi – is redolent in red and dark berry fruit qualities, while also suggesting compelling sensations like sexy leather and red meats. Nothing better with autumn roasts or stews (think lamb, venison or aged beef) or root vegetable/mushroom grills (for delicious details, re our 2016 post on The magic of Tempranillo with high myoglobin foods)!

These are the Lodi based wineries participating in the 2018 Lodi Tour of Tempranillo events:
Bokisch Vineyards (18921 Atkins Rd., Lodi)
Dancing Coyote Wines (3125 E. Orange St., Acampo)
Estate Crush (2 W. Lockeford St., Lodi)
Fields Family Wines (3803 E. Woodbridge Rd., Acampo)
Heritage Oak Winery (10112 E. Woodbrdige Rd., Acampo)
McCay Cellars (100 S. Sacramento St., Lodi)
McConnell Estates Winery (10686 W. Stockton Blvd., Elk Grove)
Riaza Wines (2441 S. Stockton St. #1, Lodi)
St. Amant Winery (1 Winemaster Way, Suite 1, Lodi)
Want to geek out further on Tempranillo as one of the world's finest, and most important, grapes and wines? Please visit our vividly illustrated post on the Lodi Growers Web site (re Varietal Focus: Tempranillo), and become an instant expert on this amazing varietal, which has found its second home in Lodi, California!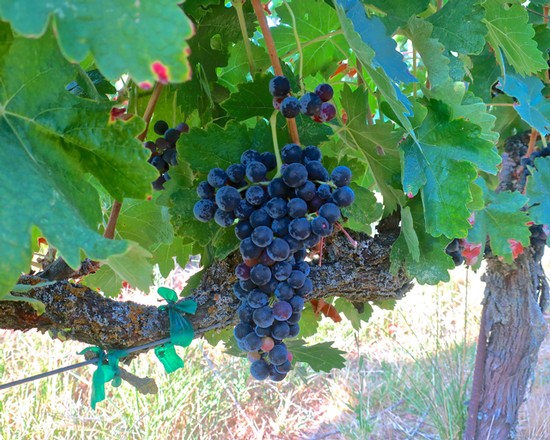 Comments