Letters from Lodi
An insightful and objective look at viticulture and winemaking from the Lodi
Appellation and the growers and vintners behind these crafts. Told from the
perspective of multi-award winning wine journalist, Randy Caparoso.

May 21, 2020 | History | Randy Caparoso
A history of Lodi winegrowing, part 3 — 1969, a year of big changes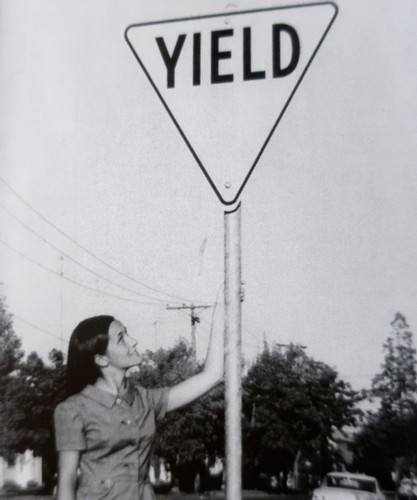 In this 1969 photo, Lodi native Ellen Turner gazes up at the city's first-ever yield sign — prior to that, there was just not enough traffic to warrant this in a city of less than 25,000 — at the corner of Chestnut and School Streets (image courtesy of Lodi Historical Society)
Continued from: A History of Lodi winegrowing, part 2 — from Tokay to a Golden Age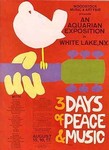 1969. If you weren't born yet, we envy your youth but feel sorry you missed it.
There were good times in 1969. There was a little thing called Woodstock, which everyone and their friends' friends claimed to have "almost" attended. Neil Armstrong set foot on the moon. Sports fans had their "Miracle Mets" and "Broadway Joe" Namath. Star Trek was just canceled, which only got Trekkies warmed up.
Otherwise, we were hearing "sock-it-to-me" on Rowan and Martin's Laugh-In; and "Proud Mary," "Everybody's Talkin'," "Get Together," "Get Back," "A Boy Named Sue," "I Heard It Through the Grapevine," and so many other all-time classics over the airwaves.
1969 was also the year that the song "Lodi" — composed by John Fogerty and performed by Creedence Clearwater Revival — came out on the B-side of "Bad Moon Rising," and later on their Green River album. For a song with such a sweet, memorable opening chord progression, "Lodi" sure has a downer of a chorus: Oh lord, I'm stuck in Lodi a... gain.
Still, it's a heckuva lot easier to sing than "New York, New York," and mercifully sap-free, unlike "San Francisco with Flowers In Your Hair." Sure, it's about a musician feeling sorry for himself; but most fans would take "Lodi" any day, over almost any other song about a town or city.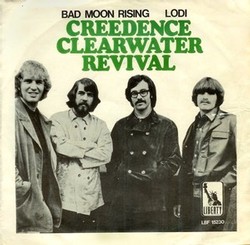 "Lodi," however, is not even a true tale. Mr. Fogerty was never a down-and-out musician playing in a club in Lodi. His career, if anything, practically shot out of a cannon into big-time venues shortly after he got out of the Army in 1967. Although locals never saw Mr. Fogerty staggering through the streets of Lodi, there are still some who can recall seeing his group in the late '60s at the Memorial Auditorium in Sacramento, when they were still known as... The Golliwogs.
But according to the man himself, communicating with fans over 30 years later on Creedence-online.net:
The first time I ever heard the word 'Lodi,' I thought it was the coolest-sounding name, so I saved it for the longest time... I sat down and wrote about being on the road, being a musician — not the happy, glamorous part. Rather, I projected myself ahead maybe 10 years, as a country musician singing that minor hit I had 10 years ago. There I was… I wasn't in Los Angeles, not even in Cucamonga. I'm way out in Lodi! The song went from 'Lodi' to 'Oh Lord, stuck in Lodi, again,' not a happy thought.
As fate would have it, since "Oh lord, I'm stuck in Cucamonga again" just didn't work for Fogerty, it's "Lodi" that ended up being one of so many people's all-time favorite songs.
1969, as it were, was also the year when the American wine industry reported sales of dry table wines exceeding sweet fortified dessert wines for the first time since pre-Prohibition days (re Gastineau, Fermented Food Beverages in Nutrition). The Lodi wine region's 15 or so wineries, unfortunately, were more equipped for the production of dessert wines, bulk wines, or brandies.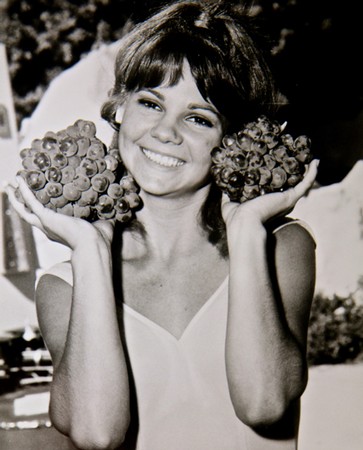 As a city, Lodi celebrated 100 years of existence in 1969 (prior to 1869, the settlement was called Mokelumne — much harder to say). At the time, Lodi's population was 28,691. Most recently, the U.S. Census Bureau has put it closer to 68,000. Enough for, say, a Safeway, a Walmart, a Costco, and no less than five free-standing Starbucks; but evidently not for a Whole Foods or Trader Joe's. This is fine by most Lodi natives, who much prefer that growth be restrained enough to maintain a green expanse of surrounding agriculture — pushed back against urban encroachment from Stockton to the south and the bedroom communities of Sacramento to the north, and unregulated growth of strip malls and subdivisions from within.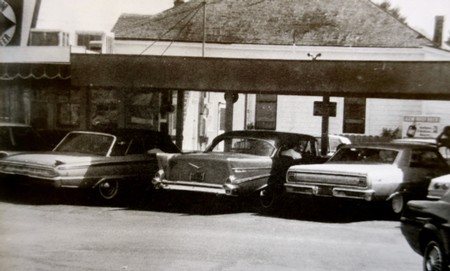 Although it would take Lodi another 25 years to get into the premium quality varietal wine groove, it wasn't like the region was doing nothing. According to a 1970 U.C. Davis report on the "California Grape Situation and Outlook" delivered by Extension Viticulturist A.N. Kasimatis, "North San Joaquin Valley (which would become defined as the Lodi Viticultural Area in 1986) accounted for 25% of the1969 California wine grape crush," whereas "California's famous coastal winemaking counties account for a mere 8% of the total 1969 crush..."
At that time, most of California's wine grapes were being crushed in neither Lodi nor in coastal regions; but rather in Central and Southern San Joaquin Valley (some 64% of the state's total, grown from Modesto to Bakersfield), going into the bulk wines and dessert wines that most Americans were consuming.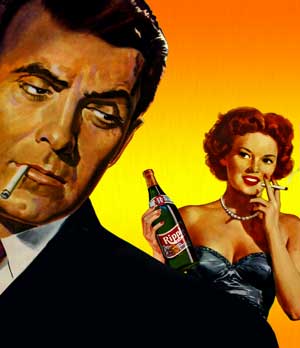 Kasimatis shares some interesting figures reflecting the transitional stage taking place in Lodi in 1969: reporting a total of 21,720 acres of table grapes (i.e. Flame Tokay) planted in Northern San Joaquin Valley, compared to 34,950 acres of wine grapes. Cognizant of the growing consumption of wine in the U.S. at the time, Kasimatis also makes note of the "diminishing role of the seeded table grape" in the market; reporting that "some 90% of the tonnage was crushed" (primarily for bulk wine production), with "only 10% going for fresh sales."
1969, in other words, was also a year signifying the beginning of the end of the era of Tokay as a dominant fresh market commodity — a factor underlined by the fact that there were also 2,390 acres of newly planted, non-bearing wine grapes going into the ground in Lodi (much of it displacing ancient Tokay vines) that year.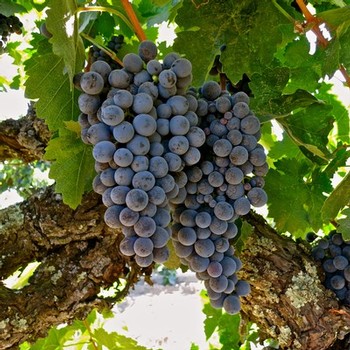 To give you another idea of how the entire California wine industry looked at the time, here is the list (cited by Kasimatis from a San Francisco Weekly Wine Report) of the most widely planted red wine grapes in 1969 which, again, reflects the reality of what consumers were really drinking at the time (grapes like Carignan, Zinfandel, and Grenache going primarily into dessert wines or generic "jug" wines such as E. & J. Gallo's famous Hearty Burgundy):
Carignan (27,713 acres)
Zinfandel (22,071 acres)
Grenache (13,293 acres)
Alicante Bouschet (7,852 acres)
Mission (7,229 acres)
Petite Sirah (4,459 acres)
Cabernet Sauvignon (3,572 acres)
Pinot noir (2,347 acres)
Mataró (a.k.a. Mourvèdre; 2,082 acres)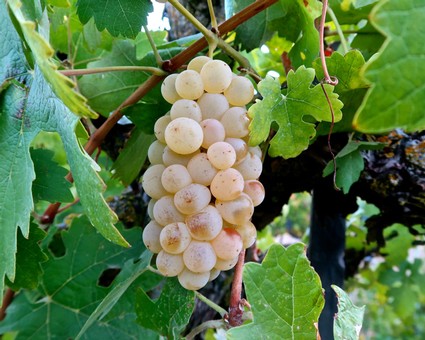 The list of 1969's most widely planted white wine grapes in California also demonstrates predominant consumer tastes for sweet dessert wines or "jug" whites:
Palomino (7,340 acres)
Colombard (6,391 acres)
Chenin blanc (2,552 acres)
Burger (2,496 acres)
Chardonnay (1,722 acres)
Riesling (1,286 acres)
Sauvignon vert (a.k.a. Muscadelle; 1,270 acres)
Sylvaner (1,199 acres)
Sémillon (1,174 acres)
Sauvignon blanc (1,127 acres)
These were different times in so many ways, but one thing will never change: those great ol' songs will always be with us!
Next week: A history of Lodi winegrowing, part 4 — slow transition from co-op to independent wineries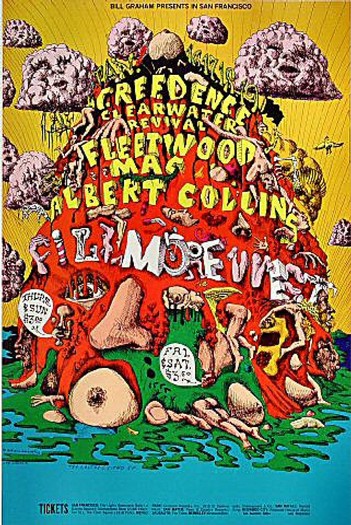 Comments