Letters from Lodi
An insightful and objective look at viticulture and winemaking from the Lodi
Appellation and the growers and vintners behind these crafts. Told from the
perspective of multi-award winning wine journalist, Randy Caparoso.

May 14, 2020 | History | Randy Caparoso
A history of Lodi winegrowing, part 2 — from Tokay to a Golden Age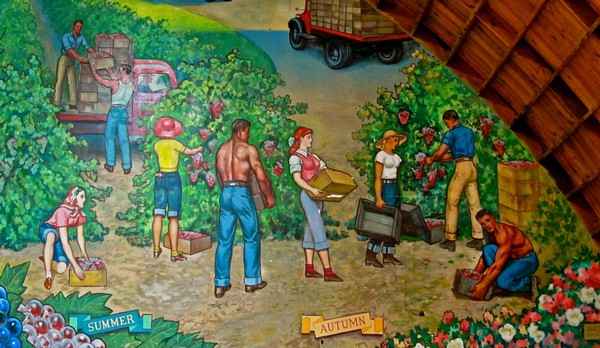 Continued from: A History of Lodi winegrowing, part 1 — before there was a Lodi
The Terroir-Driven Symbiotic Relationship Between Zinfandel and Tokay
The dual success of both Zinfandel and Tokay (a.k.a. Flame Tokay) in Lodi, which really began in the 1880s and lasted until the 1980s, was never just related to economics and historical circumstances. It was also always terroir related — particularly as it pertains to the sandy loam soil (classified as Tokay sandy loam) and the diurnal nature of the warm Mediterranean climate in the immediate vicinity of the City of Lodi, now recognized as the Mokelumne River AVA.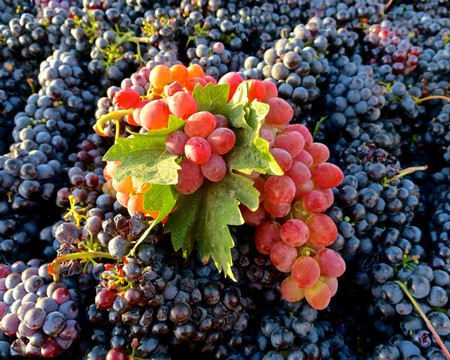 According to Jonathan Wetmore, owner/grower of Round Valley Ranches (one of Lodi's leading vineyard management companies), "The interesting thing about Zinfandel and Tokay is that they grew side by side in the old part of Lodi, and both grapes absolutely thrived in the region's deep, rich, fine sandy loams.
"The old timers always knew that wherever you could get the Tokay to turn its bright pink color, you could also grow the highest quality Zinfandel. Lodi was the king of Tokay because you couldn't successfully grow it anywhere else in California. You needed the moderating, cooling breezes from off the Delta, and even then not in every part of Lodi because you also need that fine sandy loam for those vines to get their wild root systems deep enough to get established."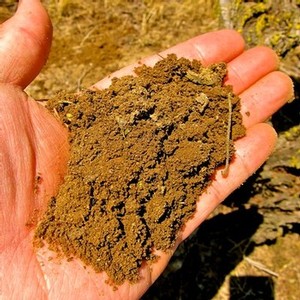 Wetmore cites Peltier Rd., which forms the border between what is now Lodi's Mokelumne River and Jahant AVAs — the latter appellation dominated by shallower, sandy clay, San Joaquin series soil. Says Wetmore: "On the south side of Peltier Rd. both Tokay and Zinfandel could ripen beautifully. But once you get in Jahant on the north side of the road, we could never quite get the Tokay to turn color and ripen as nice, big clusters. It is possible to grow good Zinfandel in Jahant, or in hillier areas like Clements Hills AVA on the east of town, but only where the clay soils are mixed with enough sand — and even then, primarily in small pockets closer to the Mokelumne River, where sandy soils are deep enough."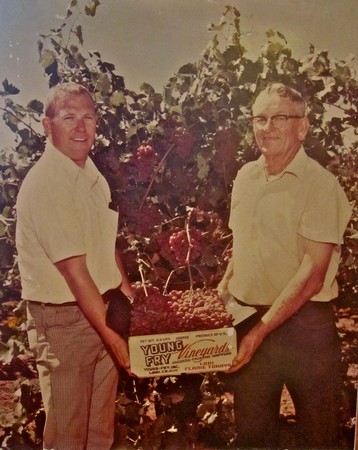 Jerry Fry, the patriarch of another one of Lodi's leading vineyard management companies, Mohr-Fry Ranches, talks about how Zinfandel and Tokay impacted viticultural practices in Lodi: "In a lot of ways, growing Tokay taught us how to grow Zinfandel and other wine grapes. We thinned shoots and pulled leaves to knock out leafhoppers, in order to concentrate the color and flavor of our Tokay. So it only made sense to take care of our Zinfandel the same way." This, as it were, was decades before the canopy management concepts formalized by modern-day viticultural gurus such as Dr. Richard Smart in books like Sunlight into Wine (1991).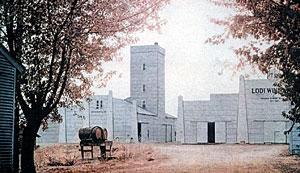 Turn of the Century Rise of Wineries and Cooperatives
The West family who founded Stockton's El Pinal Winery continued to dominate local wine production through the early 1900s; dictating prices to many of Lodi's growers. By the turn of the century, according to Clark (in Lodi — Images of America), "angry" vineyard owners were eventually prompted to organize cooperatives — adopting this business model, where growers own the winery and divide profits among themselves, that would thrive in the Lodi region up until the 1970s.
In 1900 Urgon Winery was founded by an enterprising German emigrant named Adolph Bauer, who recognized the need for a wine production facility at a time, during the late 1890s, when many Lodi farmers were transitioning from watermelons to grapes. With the help of his partner John Guggolz, Bauer established the first independent facility for wine and brandy production in the Lodi region. Prior to that, Lodi growers were forced to sell most of their grapes to El Pinal Winery — later re-incorporated as George West and Son Winery — located further south in Stockton.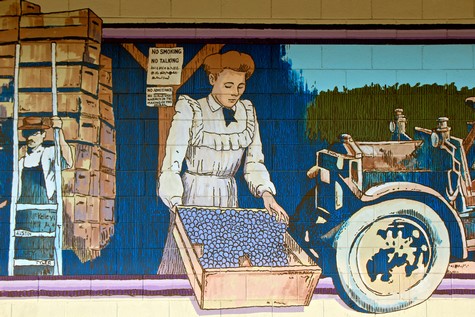 Urgon Winery reportedly paid growers as much as $22-$23 per ton for their grapes; operating out of two facilities — one at Stockton and Pine Streets in the town of Lodi, and the other a mile north of Lodi, in present-day Acampo (along Woodbridge Rd.). Not to be undone, however, George West and Son Winery acquired Bauer and Guggolz's two wineries in 1904, and grape prices dropped back down to as low as $3.50 per ton.
In response to the West family's aggressive actions, Lodi growers began to establish their own cooperative wineries; following a European blueprint that had worked particularly well in Germany, where growers sell grapes to their own jointly owned winery, producing products either marketed under their own brands or sold to other wineries (or often, both). The first such Lodi co-op, the Woodbridge Vineyard Association, broke ground in 1905. By 1907 the list of Lodi area wineries grew with the addition of Mokelumne Winery, operated by a co-op called Community Grape Corporation; and in 1908, they were joined by Farmers Mutual Winery, established in present-day Victor (just east of Lodi).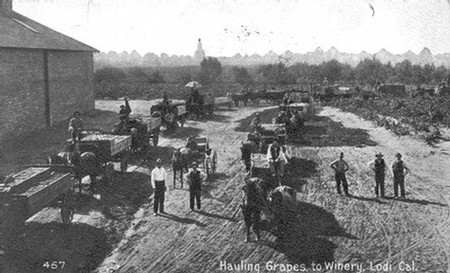 The West family remained competitive during the early 1900s, establishing six receiving stations in the Lodi area as West Winery Co. But the Wests' operations would not survive the Prohibition years between 1919 and 1933; and so today, all that is left of the wine grape pioneering family's first El Pinal Winery are remnants of the name: on the site of the original winery — located on the east side of Stockton's West Lane (named for George West) at Alpine Ave., along the Southern Pacific Railroad tracks — is an industrial district known today as El Pinal Industrial Park.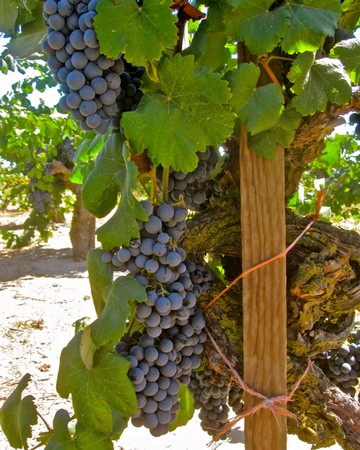 Prohibition's Unexpected Bounty
It would seem that Prohibition, technically banning the consumption of alcoholic beverages in the U.S., should have spelled the death of the American wine grape industry, and forced growers to focus on table grapes or other agricultural products.
But in fact, most of Lodi's wine grape growers made out like bandits during Prohibition, thanks to one provision in the Volstead Act of 1919 called Section 29, which allowed the head of every household to produce up to 200 gallons of wine (or any other fermented fruit juice) per year for their own consumption. Overnight, countless Americans across the country suddenly became their own winemakers.

And so the business of growing wine grapes for wineries or co-ops in Lodi changed into the business of growing and shipping grapes to consumers across the country. The wine grape industry expanded during Prohibition; calling for the planting of more Zinfandel, as well as grapes such as sturdy, thick-skinned, and red-fleshed Alicante Bouschet (which traveled particularly well on freight trains going all the way to New York's Grand Central Station), and the sweetly perfumed Muscat of Alexandria.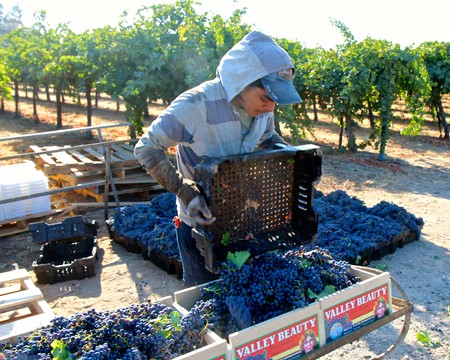 Once the Volstead Act was repealed in 1933, and regular commercial wine production could resume, Lodi's grower-cooperatives began to expand further. The Wine Growers Guild, for instance, would morph into Guild Winery, which by the 1960s would become the largest co-op winery in the world, specializing in fortified, sweet "dessert" style wines such as Sherry and Port, as well as inexpensive, plastic stoppered "champagne." Other companies, such as Roma Wine Co. and East Side Winery, became known for their brandy and vermouth: all requiring grapes for production, although not necessarily the highest quality grapes (table grapes such as Flame Tokay and Thompson Seedless, for instance, were used extensively even up until the 1970s).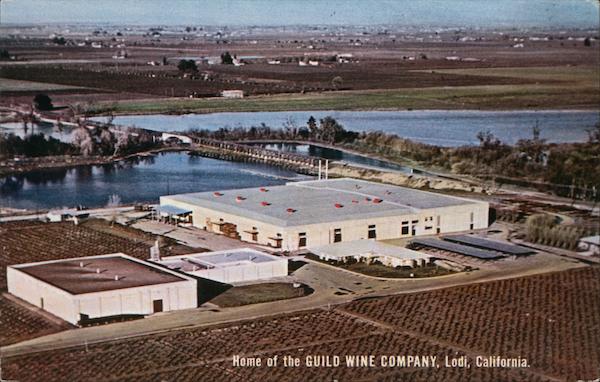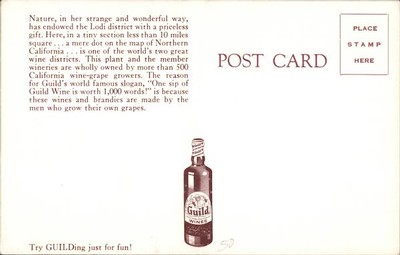 Dawn of a "Golden Age"
Robert Mondavi was a Lodi Union High School graduate who will always be remembered for numerous accomplishments; including:
1. Convincing his father, Cesare Mondavi — a Lodi businessman who entered the grape industry during the early '20s as a grape packer — to buy Napa Valley's Charles Krug Winery in 1943 (which would eventually lead to the founding of the groundbreaking Robert Mondavi Winery in 1966).
2. Founding Lodi's Woodbridge Winery (now called Woodbridge by Robert Mondavi) in 1979, which would introduce state-of-the-art winemaking and contribute enormously to the mindset of higher quality winegrowing (as opposed to large volume, commodity grape growing) to the region.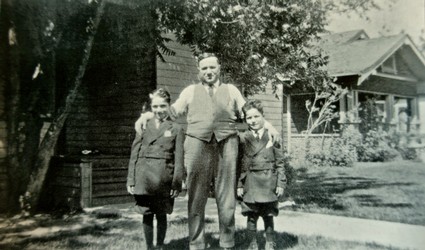 Coining the expression "The Golden Age of California Wine," in reference to the period of transition, during the late 1960s and early 1970s, when consumer preferences evolved from fortified dessert wines and "jug" wines to higher quality varietal wines.
This "Golden Age," sparked by energetic visionaries like Mondavi and the groundswell of consumer interest in higher quality table wines, was also what finally pushed Lodi growers to transition from bulk wine production; and to take fuller advantage of the region's natural environment, which has always been conducive to an enormous range of top quality wine grapes — from Zinfandel, Chardonnay and Cabernet Sauvignon to Albariño, Tempranillo, Teroldego and Zweigelt.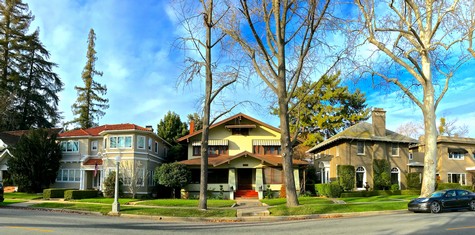 There have been hiccups of several sorts. For instance: Zinfandel, one of the enduring heritage grapes, was utilized primarily to produce mildly sweet White Zinfandel during the 1980s and 1990s. Although, on one hand, the White Zinfandel craze helped preserve many of the older plantings (keeping growers from pulling out all the old vines in favor of popular "new" varieties, such as Chardonnay or Merlot), it did not exactly enhance Lodi's reputation as a wine region of quality.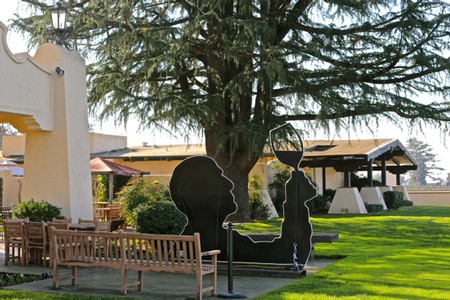 Yet on the other hand, when the Lodi Winegrape Commission was founded in 1991 as a self-imposed consortium of growers (today, over 750 of them) and wineries (now nearing 90 total) dedicated to the promotion and improvement of the Lodi grape growing industry, old vine Zinfandel was one of the readily identifiable varietals that the entire region could hang its hat on. Since then, Lodi growers and wineries have learned to hang its hat on numerous other wine grapes, in lockstep with the market's steadily growing thirst for more variety, and finer wines.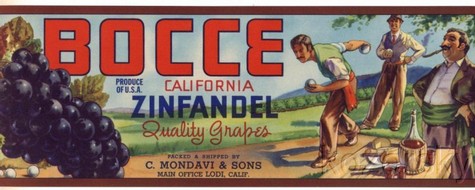 Along the way, a number of other major strides have been made. For one: Simply establishing the name "Lodi" as a symbol of wine quality — even prestige, to a growing number of wine lovers. This did not happen overnight. It has taken over 20 years of collective effort, beginning with convincing wineries to put "Lodi" on labels, and then getting them to improve the quality of their wines.
Other major strides include the fact that Lodi's growers have essentially written the "book" on sustainable viticulture, the LODI RULES for Sustainable Winegrowing: a third party certified program introduced to the industry in 2005, which has become the blueprint for sustainable programs throughout the United States.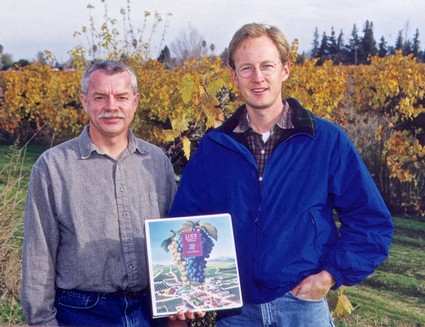 Lodi Today — Making Things Happen In the Vineyard
Perhaps the least understood, yet probably most significant, step taken by Lodi's growers in recent years has been the establishment, in 2006, of seven official sub-regions (i.e. American Viticulture Areas), including the historic Mokelumne River AVA. Why bother to add a Cosumnes River, Jahant, Alta Mesa, Sloughhouse, Borden Ranch, and Clements Hills AVA as well? Simple reason: all the highest quality wines in the world are associated with vineyard sources, not just grapes, brands, or producers.
Wine is an agricultural product. Meaning, as important as winemakers may be, the world's most distinctive wines are grown in dirt and impacted primarily by the elements; not cooked up in laboratories or Mad Men brainstorming sessions. The finest wines are associated with identifiable places contributing directly to the sensory qualities of wines.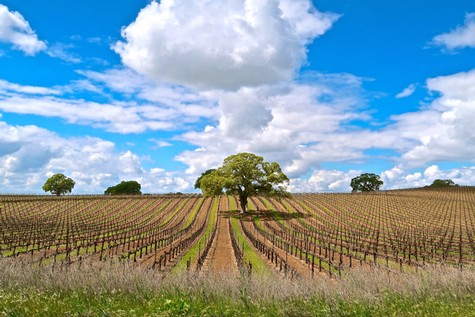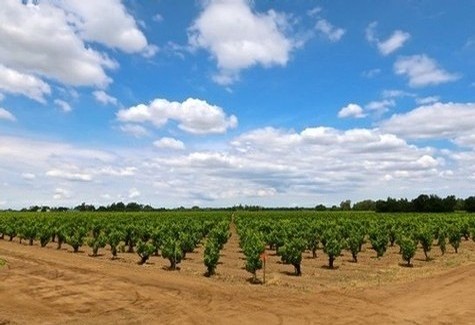 Most consumers and even professionals in the wine trade may not fully understand Lodi's seven sub-appellations. But it matters a great deal to growers and winemakers who are doing the work, and it is the intellectual quality of that work that makes a difference in actual wines, and can transform a region's reputation. In our case: establishing the significance of Lodi as a place of origin on a label.
Just as Mokelumne River is associated with a remarkably uniform, flatter, lower elevation sandy loam terroir, Clements Hills is identified by its contrasting rolling hills of gravelly clay. Borden Ranch has even higher elevation clay slopes laden with gravel or even boulders. Jahant has the shallow, pinkish clay-sandy-loam in the classic San Joaquin soil series (California's official state soil, as it were). There are wide-ranging slopes in Sloughhouse that are replete with chunky river rocks; Cosumnes River is uniquely alluvial and continuously windswept by Delta breezes, and Alta Mesa has its own series of gravelly clay loams on a plateau of moderate height.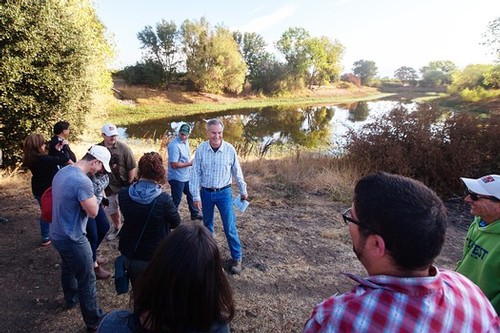 Today, there are over 110,000 acres of vineyards planted in the entire Lodi AVA — far more than any other AVA in the U.S. Virtually all of it is premium wine grapes: classic European Vitis vinifera, not table grapes or raisin crops.
While the historic heart and soul is still the Mokelumne River (about 42,000 planted acres), most of the recent plantings — going into the ground between the 1980s and the early 2000s — are actually in the lesser-known, outer-lying AVAs. Lodi is in expansion mode, and its success hinges on how well this is done.
Today's Lodi winegrowers are doing just fine, thank you — particularly the many families who have been farming here in the Delta since the 1850s, the turn of the century, or since the Second World War. These growers, leading the charge, may be able to define themselves by their long history; but they are also distinguishing themselves by the way they plan for the long term.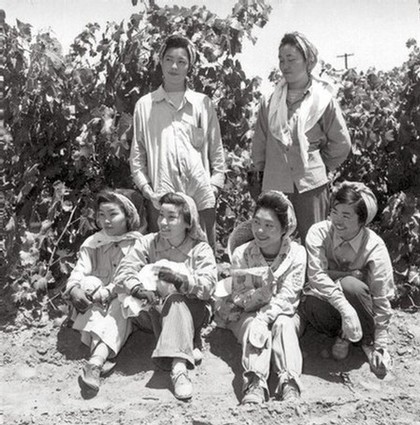 Just as their pioneering ancestors did, these growers and vintners are not leaving things to chance. If, for many consumers, trade or media, "Lodi" still does not quite equate to the highest quality wine, they are forcing the issue by growing and producing for the highest quality — or at the very least, wines that are innovative, of compelling value, or unique to Lodi — while drawing attention to the natural conditions that allow this to happen.
There are many other regions in the U.S. and elsewhere that are making significant advances. The world's finest wines will always be defined by how true they are to their origins, and many, many regions are capable of fulfilling that.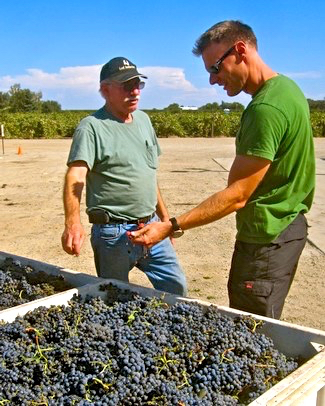 Ultimately, the best Lodi wines will always be grown in Lodi, just as the best Napa Valley wines hail from Napa Valley, and the best French wines come from France. The important thing is that Lodi's growers are carving a distinctive identity of their own; one that is to be respected, once clarified and expanded upon.
If anything, Lodi has been making these things happen — not waiting for it to come around by itself. In that sense, a true self-fulfilling history.
Next week: A history of Lodi winegrowing, part 3 — 1969, a year of big changes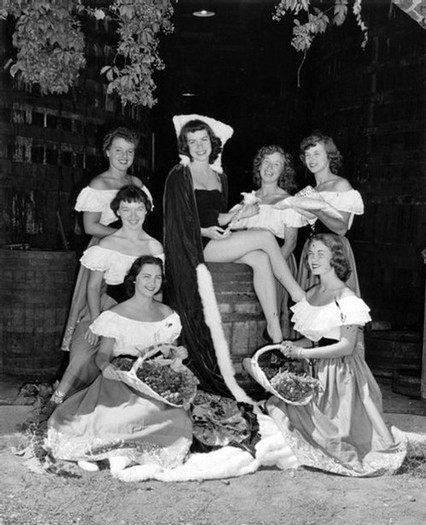 Comments