Letters from Lodi
An insightful and objective look at viticulture and winemaking from the Lodi
Appellation and the growers and vintners behind these crafts. Told from the
perspective of multi-award winning wine journalist, Randy Caparoso.

April 20, 2016 | Randy Caparoso
Up-in-smoke barbecue and sommelier-led wine school experiences at ZinFest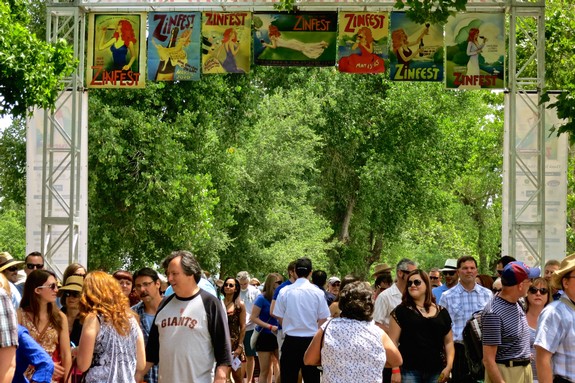 Next month's Lodi ZinFest Wine Festival (Saturday, May 14, 12-5 PM) will be chock-full of opportunities for Lodi wine lovers experience things they love most (like barbecued foods and wines) or to expand their wine knowledge with the guidance of two of the state's most respected sommelier/educators, under the cozy tent of our ZinFest Wine School.
Under the biggest tent of all will be our ZinFest Cooking School. Let us share the details of the cooking demonstrations we have planned for our Cooking School in a future blogpost. Meanwhile, here is what ZinFesters can look forward to under our "Barbecue" as well as our Wine School tents...
Chef Lance Smith's

Up In Smoke

Barbecue Experience
Lance Smith, who comes to us all the way from Harrisburg, PA as Executive Chef of The Millworks Restaurant, blames it all on his roots (but will he show up in boots?) as he shares culinary secrets accumulated from previous experience in some of the finest restaurants in Texas; which include SMOKE in Dallas, Tillman's Roadhouse in Fort Worth, and Dallas' legendary Stephen Pyles Restaurant.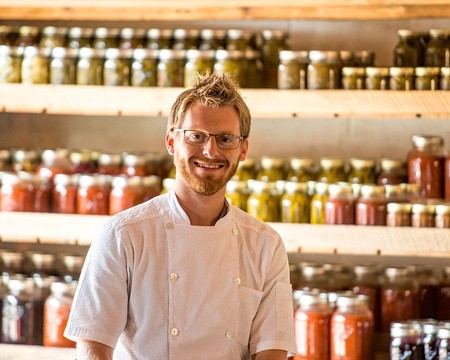 Needless to say, us LoCA folks are of fervent belief that this type of cooking goes fantastic with Lodi's plump, juicy, freshly fruit forward yet sturdy wines; and we'll be serving some of these wines to go with the dishes demonstrated by Chef Lance under his tent.
So come on, baby, light those fires:
12 PM – Brown Sugar and Zinfandel Glazed Pork Ribs with Crispy German Potato Salad (Matching wine: 2013 LangeTwins Family Lodi Zinfandel(
1:30 PM – Beer Can Chicken Tacos with Ash Salsa and Green Tomato Pico de Gallo (Matching wine: 2012 Borra Lodi Fusion Red - Syrah, Petite Sirah, Zinfandel, Alicante Bouschet)
3 PM - Texas Red Clay Spiced Lamb Kabobs with Cucumber Mint Yogurt, Rhubarb & Berry Relish (Matching wine: 2013 Fields Family Lodi Tempranillo)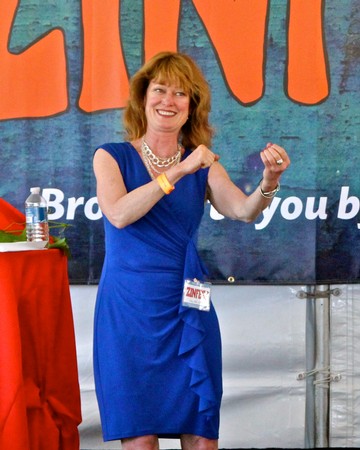 Lodi Wine School
For, like, the nth year in the row, LoCA's own Randy Caparoso (also the Editor at Large of The SOMM Journal), will be hosting two outstanding guest educators of sterling sommelier credentials, and a total of three engaging seminars presented in a fascinating yet fun, stimulating way. Your lesson plans, should you choose to accept them:
1 PM – Attention Shoppers, Insider Tips from a Master Sommelier
The one and only, ever-popular and entertaning Catherine Fallis MS (a.k.a. Grape Goddess®; Planet Grape® LLC; resident Summertime In a Glass Master Sommelier) returns to Lodi Wine School to lead this elucidating seminar as only, well, a goddess of grapes can. First, on the fine art of "blind tasting." And second, on whether or not it is possible to tell the difference between $10 and $35 wines, or even a $70 wine. We can't tell you the names of the 6 wines you will be tasting with Ms. Fallis because, well, this will be a blind tasting (bottles poured from paper bags). But what you may learn about your true druthers, when tasting without seeing the labels, may very well surprise or even shock you!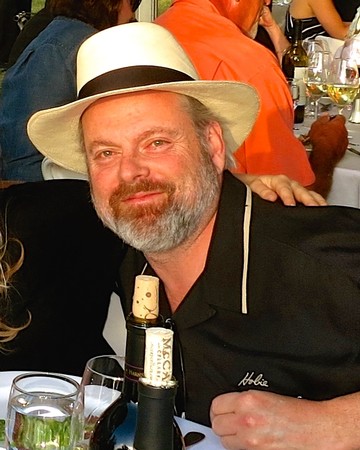 2 PM – A Tour of European Wine Countries Via Lodi
Fred Swan CSW (Certified Specialist of Wine; San Francisco Wine School; NorCalWine.com) is one of the state's most urbane and erudite wine scholars. What better guide, to whisk you off on a tour all around the wine world — without leaving your seat? That is to say, he will lead a tasting of fantastically delicious Lodi grown wines made from grapes originating in Germany, Spain, Portugal, Italy and France. Travel is so broadening! The wines:
Germany – 2014 Markus Lodi Nimmo (Kerner, Gewürztraminer, Riesling Bacchus)
France & Spain – 2015 Acquiesce Grenache Blanc
France – 2014 Onesta Lodi Cinsaut Rosé
Spain – 2012 Bokisch Lodi Graciano
Italy – 2012 Uvaggio Lodi Barbera
Portugal – 2011 Toasted Toad Lodi Souzão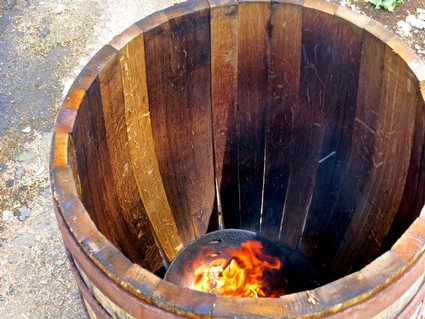 3 PM - Single-Vineyard Lodi Zinfandels - What's the Fuss?
Calling all Zin geeks! LoCA's resident wine author Randy Caparoso will lead you on this revealing taste-tour through Lodi's east and west sides; zooming in on the sensory differences impacted by subtle differences in terroir found in the very finest, heritage growths, planted on the both sides of town. Here's your chance to learn about Lodi grown Zinfandel from the geekiest of wine geeks! The wines:
2013 m2 Soucie Vineyard Lodi Zinfandel
2012 McCay Lot 13 Lodi Zinfandel
2012 McCay TruLux Vineyard Lodi Zinfandel
2013 Lodi Native Stampede Vineyard Clements Hills-Lodi Zinfandel
2013 Lodi Native Marian's Vineyard Mokelumne River-Lodi Zinfandel
2014 Oak Farm Indigenous Cemetery Vineyard Lodi Zinfandel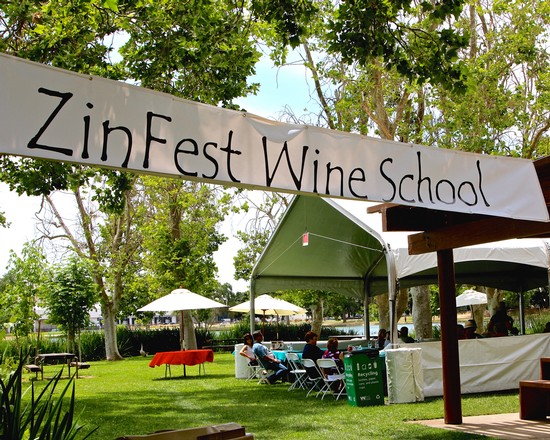 Comments