Letters from Lodi
An insightful and objective look at viticulture and winemaking from the Lodi
Appellation and the growers and vintners behind these crafts. Told from the
perspective of multi-award winning wine journalist, Randy Caparoso.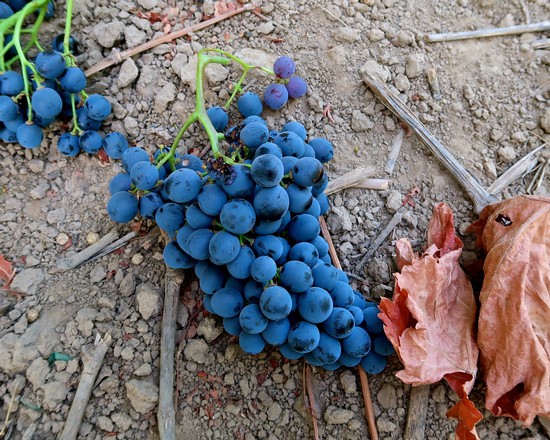 How does a fourth and fifth generation-operated Lodi grower with roots traced back to Germany end up as one of California's leading producers of premium quality Italian varietals?
It's all about the climate, says David Akiyoshi, the head co-winemaker (with Karen Birmingham) of LangeTwins Family Winery & Vineyards. "We've gravitated to Italian varieties because we discovered that these are the types of grapes that can ripen with maximum flavors in Lodi's Mediterranean climate," says Akiyoshi, "yet at the same time they ripen at moderate sugar levels, and across the board, they retain great natural acidity..."
Continue »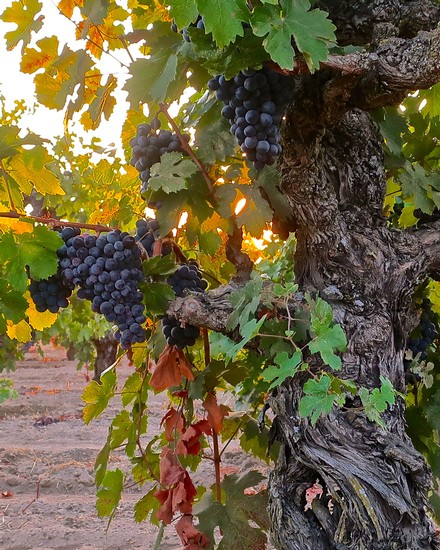 There is something about a rosé that keeps a wine lover humble. It is made from black-skinned grapes, the same types of grapes that produce red wines — the kinds of wines that make casual wine lovers go ooh and the most pretentious of connoisseurs go aah.
Yet rosé, as fine as it can be, is never an ooh-aah wine. You might sip and savor it in discreet draughts, like any fine wine, but in the end it is a wine that compels you to enjoy it without a second thought. Maybe it's the pinkish color that invites such non-intellectualizing pursuit. We drink rosés like white wines — with a good chill, or even on ice (on the hottest days) — yet even white wines often invite more serious contemplation/...
Continue »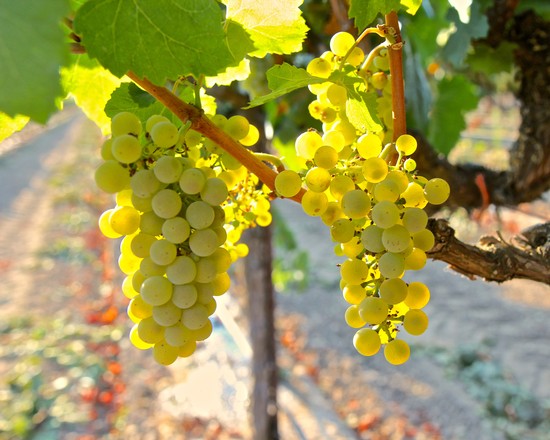 Sorting out the misperceptions
Please excuse the title of this post. No one who loves Chardonnay need ever apologize for harboring a hankering for this varietal, the world's best selling white wine of any sort for going on 30 years. When it comes to wine, or anything of an artistic nature (art, music, literature, fashion, even cars!), you rule your own roost. To heck with what anyone else says.
Reading about Chardonnay in books, magazines or online, however, invariably reminds you of the old adage: Don't believe everything you read.
In a surprising number of places, for instance, you read that Chardonnay is a "neutral" grape. Probably because the grape is grown all over the world and has adapted to many different types of terroirs (i.e., growing conditions strongly influencing the way grapes, and ultimately wines, turn out), and therefore appears to be something of a malleable variety. "Malleable," however, is not a synonym for "neutral..." 
Continue »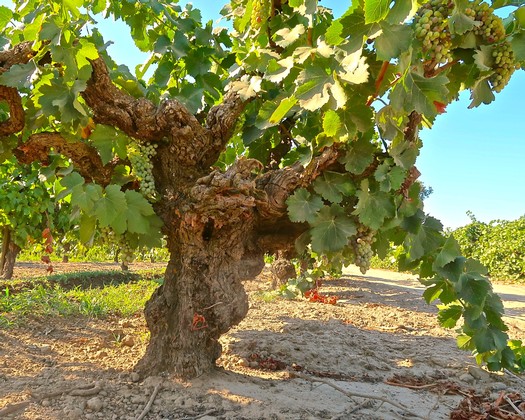 The weather here in Lodi wine country is warming up. The days are long enough to enjoy the local farmers markets up until the late-evening sunsets (already past 8:00 PM!), and guess what: It's time to dust off the grills for outdoor dining!
Barbecuing, of course, doesn't have to be the usual steaks or smoked meats — or in Lodi's case, varieties of gourmet sausages from our famous, local Lockeford Meats and Sausage (where lines, which are always out the door, start to wind around the block once the barbecue season begins). The perfect, heart-healthy fish for grilling is fresh salmon...
Continue »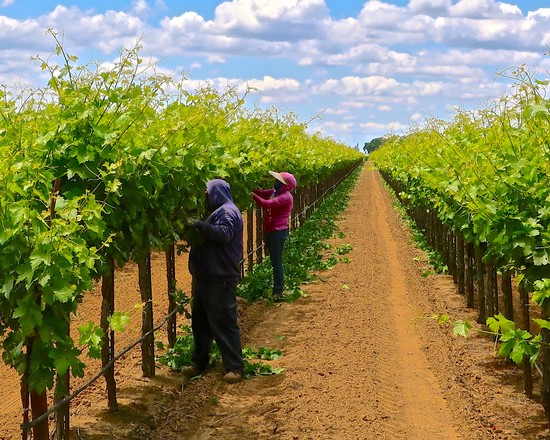 What is happening out in Lodi vineyards today, during the merry, merry month of May? Pretty much the same as in most of California's vaunted wine regions, since vineyard growth patterns in Lodi mirror all but the most extreme regions of California (more extreme examples being the tiny pockets of ultra-cool climate zones in Santa Barbara, nosebleed ridgetops in Mendocino or Santa Cruz Mountains, or super-hot regions like Kern County).
But in moderate regions like Lodi, Sonoma County, Napa Valley, Livermore Valley, or most of San Luis Obispo County — all sharing the commonality of a coastal Mediterranean climate — shoot growth on grapevines is currently somewhere between 1 to 4-feet in length, and pushing out further at a rate of about an inch a day...
Continue »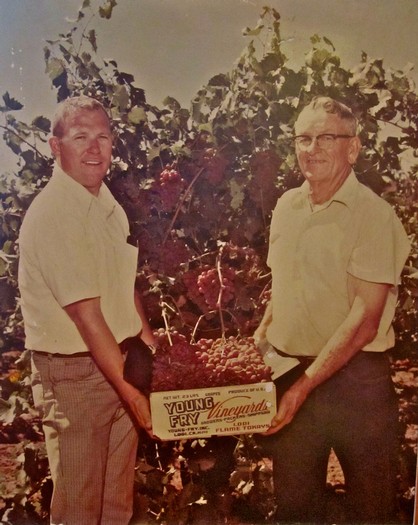 On August 9, 2010 we posted our very first blog on this page, lodiwine.com, entitled Oh lord, a blog from Lodi. The following is a rewrite, which entails a few thoughts and observations accumulated over the past ten and a half years...
By now you've heard that Lodi is more than just a song (point of fact: After he wrote his famous (Stuck in) Lodi, Creedence Clearwater Revival's John Fogerty admitted he'd never visited this historic California town, but that he simply came across it and thought it had "the coolest sounding name")...
Continue »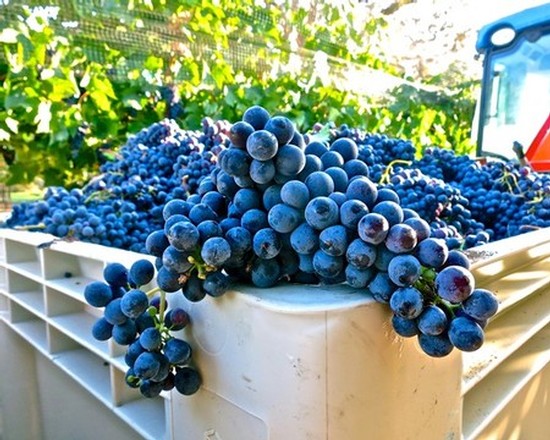 Have you thought of Scotto Family Cellars lately? Scotto Family Cellars is one of several brands put out by the Scotto family, which has roots in Lodi farming and industries going back five generations. While they are now producing varietal wines from all the popular grapes, such Zinfandel, Cabernet Sauvignon, Chardonnay and Sauvignon blanc, the most interesting wines in their eponymous line-up may actually be made from a grape that has struggled to find its niche in the California wine industry over the past 140 or so years: Sangiovese.
There are two current Scotto Family releases made from this grape, both grown for the Scottos by Mohr-Fry Ranches, one of Lodi's most respected, LODI RULES certified sustainable growers...
Continue »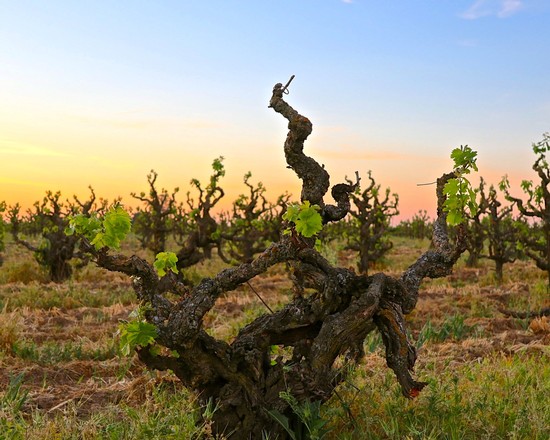 ZAP — a.k.a., Zinfandel Advocates & Producers — has recently launched its The California Zinfandel Trail promotion, and we strongly urge you to embark on this fascinating excursion through what amounts to pieces of California history, entailing the highways and byways leading to the most delicious, and thought provoking, Zinfandel treasures. Go to The California Zinfandel Trail website to read all about this.
Zinfandel, among all other varietal categories of wine, is that special. At least in the state of California, where the grape, which originated in the Mediterranean Basin, has found its most natural home, proliferating in a far wider range of vineyards and styles than anywhere in the Old World. For all intents and purposes, Zinfandel is a "California grape..."
Continue »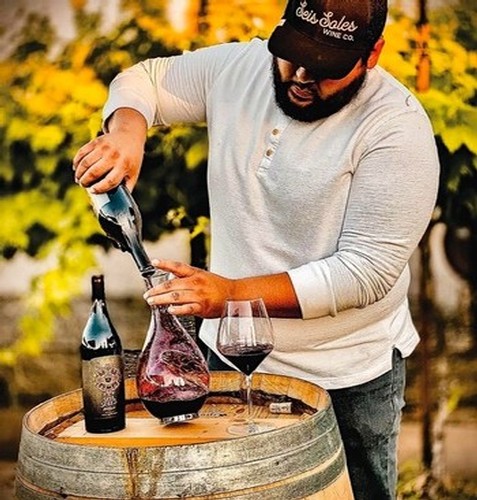 Seis Soles Wine Co. owner/winemaker Christopher Rivera, or just "Chris," is a man on a mission. He started working at Klinker Brick Winery just seven years ago and quickly worked his way up to the position of assistant winemaker. He wasn't satisfied with that.
Less than four years ago, or as soon as humanly possible, he decided to heed a call only he could hear and begin handcrafting wines for his own label. It helped, of course, to have the resources available to him at the wildly successful Klinker Brick Winery — a brand now known in every state plus numerous countries overseas — and to also have the blessings of head winemaker Joseph Smith as well as that of the Felten family who own Klinker Brick...
Continue »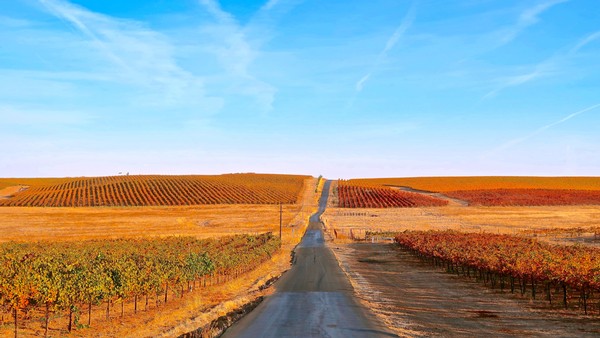 The 2019 Neyers Vineyards Vista Notre Zinfandel ($29) is a quintessential Zinfandel, and a quintessential Lodi Zinfandel. Aromatically, it is brimming with bright, fragrant, red berry/cherry fruit (very "Lodi" qualities), while also bristling with black peppercorn spice (one of the varietal's more distinctive markers). On the palate, it is firm with moderate tannin and zesty with notable acidity, and comes across as moderately full bodied without the heavy or plodding mouth-feel typifying "big" styles of Zinfandel. In that sense, this is almost an "un-Zin" — a Zinfandel that is and isn't. There are also "fancy" French oak flourishes in the backdrop, but these are extremely subtle, almost fleeting to the senses.
After a few minutes in the glass, mineral/earthy sensations start to pop up in the nose, seeping onto the palate. The sensations are almost umami-like, like the hit of Parmigiano and roasted garlic in a dish, adding a distinct savoriness. It's almost like the wine itself is saying, "I am Zinfandel... I am not shy, but I believe in a little bit of subtlety." We enjoyed the Vista Notre with a leg of lamb dabbed with a little green-herby salsa verde. The combination was sensational...
Continue »