Letters from Lodi
An insightful and objective look at viticulture and winemaking from the Lodi
Appellation and the growers and vintners behind these crafts. Told from the
perspective of multi-award winning wine journalist, Randy Caparoso.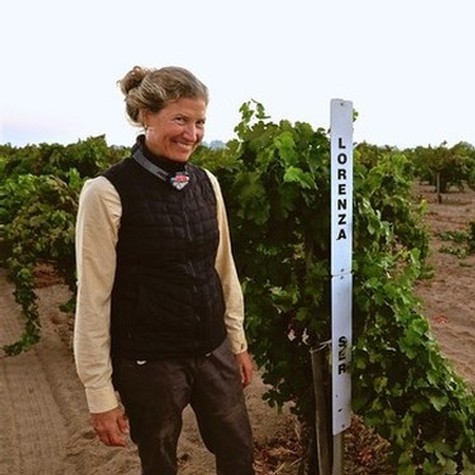 A mother/daughter team finds rosé heaven in Lodi
One of the hottest wine categories over the past few years has been dry rosé. Everybody's drinking dry rosés. It's great for casual wine lovers, but the sensory complexity of bottlings out in the market has grown so varied, even connoisseurs have taken to sipping rosés in between their high class Bordeauxs and Burgundies.
Lorenza True Rosé is a brand that has been dedicated 100% to dry rosé since 2008. It is their specialty, their obsession — the "their" being a mother/daughter team named Melinda Kearney and Michèle Ouellet Benson — and all 15 vintages of their wines so far have been sourced almost entirely from Lodi...
Continue »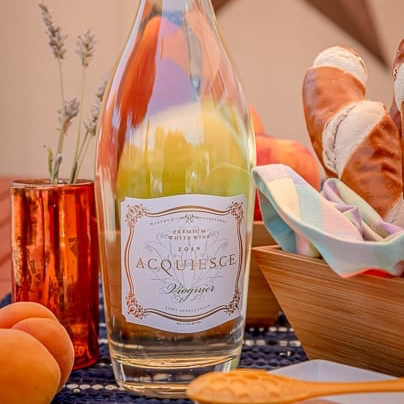 What happened?
The question popped up this past January 14, when the results of the 2022 San Francisco Chronicle Wine Competition were announced. This event is the largest judging of North American wines in the world. According to the SFCWC website, the 2022 competition involved "approximately 5,800 wines submitted by over 1,000 wineries... [blind tasted by] over 50 judges representing winemaking, wine education, trade, hospitality, culinary, media, and other wine/food sectors..."
Out of all the white wines in the 2022 judging, a white wine grown and produced in Lodi — the 2020 Acquiesce Mokelumne River-Lodi Viognier ($32) — emerged as the white wine winner of the 2022 "Sweepstake" medal. Meaning: This wine was singled out by the 50-plus judges as the best of all white wines entered in the 2022 judging...
Continue »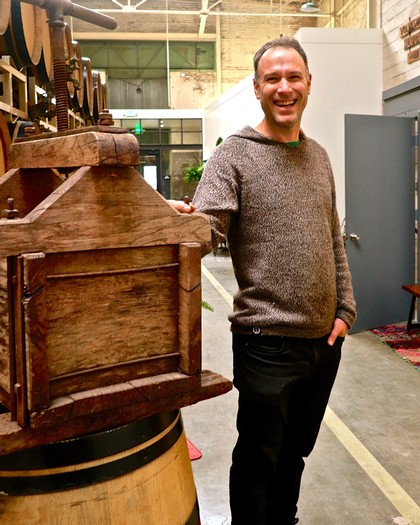 It would behoove Lodi wine lovers who live or travel within the vicinity of Sacramento to mark down February 2, 2022 on their calendars. This is the day that Kevin Luther, the owner/winemaker of Voluptuary & Lucid Wines, opens the doors of his new tasting room/winery in the R Street Historic District corridor of Sacramento (at 1015 R St., next door to the Fox & Goose Public House).
This, however, will be a soft opening (given the current covid crisis), so you'll need to visit Luther's V&L Winery Tasting Room page to book your spot. The entire space has the size (high skylit ceilings) and weathered paint patina of a warehouse (the space was a Fuller Paint storeroom up until the 1950s, which has remained vacant up until now), which Luther is dolling up with seating areas between barrels filled with aging wine, walls of old books and a turntable to spin vintage vinyl...
Continue »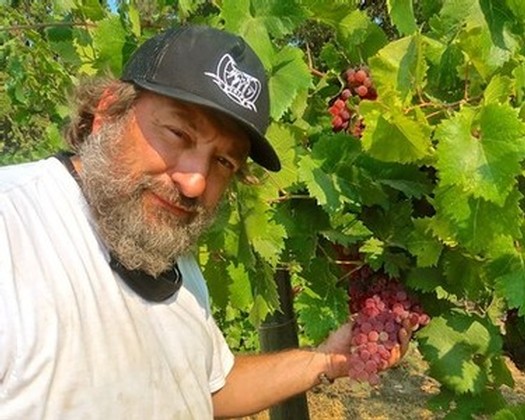 The general thinking, when it comes to micro-sized wine wineries such as Sabelli-Frisch, which produces barely 50 to 100 cases of every bottling, is that craftsmanship on such a small scale had damned well better result in exceptional wines.
Still, it's not really a fair expectation. Why should big commercial wineries be excused for boatloads of ho-hum or even awful wines, while the peons are cut zero slack?
As with many of today's tiny, handcraft producers, the L.A.-based Sabelli-Frisch at least does not cut itself any slack when it comes to its chosen style. Insofar as quality, the wines are exceptional...
Continue »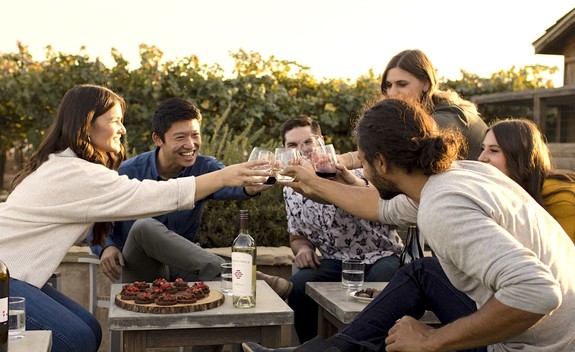 It's back by overwhelmingly popular demand! Many a first-time Lodi wine lover has enjoyed this yearly experience — where Lodi vintners swing open their doors and wow them with their fresh, sumptuous wines, delicious culinary offerings and homespun hospitality — and walked away with a lifetime's appreciation for Lodi wine country.
By the same token, for over two decades — 2022 will mark 25 years of Lodi Wine & Chocolate celebrations — longtime Lodi wine lovers have returned time and time again. They know a great deal when they see, or rather taste, it...
Continue »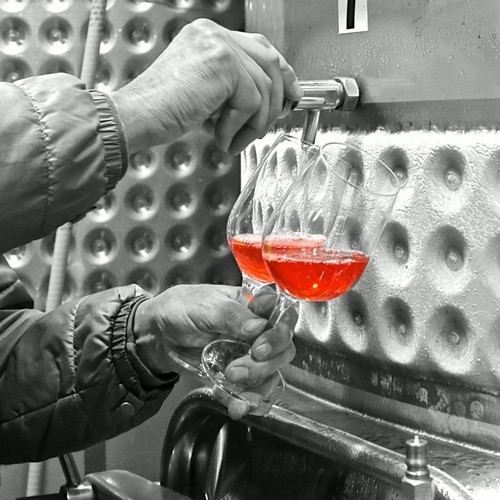 Glacial market changes since the 1970s
Changes in the wine market typically go slowly but surely. Fifty years ago, for instance, nearly half of American wine consumers were still drinking fortified dessert wines. Since these were sweet, generic category wines such as Port, Sherry, Madeira and Muscatel, winegrowing regions such as Lodi were thriving with ample acreage of grapes like Zinfandel, Carignan, Colombard and Palomino. Even Flame Tokay, Lodi's vaunted table grape, was utilized for these dessert wines, particularly for the production of the spirits (i.e., distilled liquor) needed to fortify these wines...
Continue »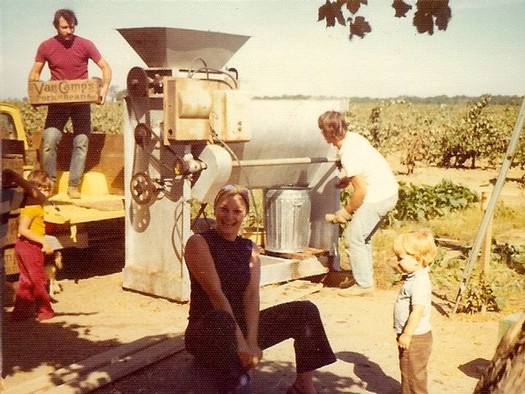 A huge part of Lodi winegrowing is its heritage. The first definition for heritage given by Merriam-Webster is: something transmitted by or acquired from a predecessor. In 2021, the Lodi industry lost one of its most original predecessors, Bob Koth. Koth was not one of Lodi's larger growers (never cultivating more than 26 acres at a time), but what he demonstrated — the fact that almost any grape can be successfully grown in Lodi's Mediterranean terroir — will undoubtedly inspire generations of Lodi winegrowers to come... 
Continue »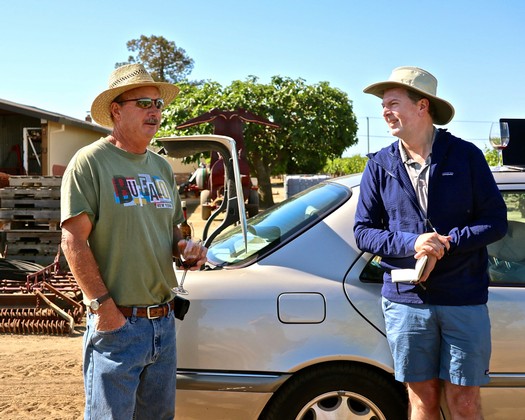 2021 began with the feeling that things will never be the same. Not after a year like 2020. The repercussions have not been felt like ripples, but more like tidal waves. 
In the midst of all this chaos, winegrowers and vintners in Lodi wine country experienced a more than satisfactory 2021 harvest. The weather throughout the seasons, of course, was a lot dryer than what everyone would have liked it, but at least there were no extremes. Even smoke-domed skies, which lately seem to be par for the course during each harvest which coincides during the yearly fire season, seemed to have a benign effect — at least for California's largest and most productive wine region, nestled between Sierra Nevada and the flat, wet Delta  and San Pablo Bay...
Continue »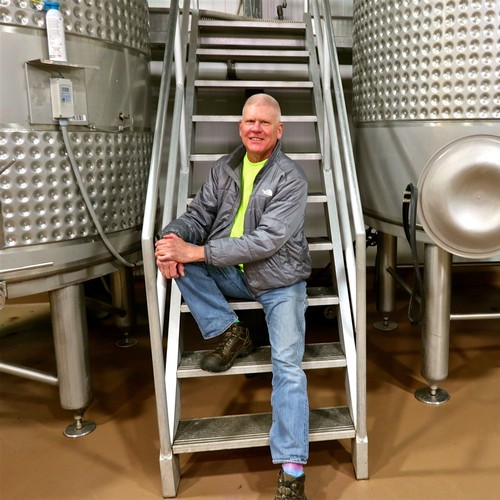 If anything, 2021 has been a great year for red wine blend releases in Lodi wine country. It seems that the most interesting new wines have not been varietal bottlings, made from a single grape, but rather red wines blended from different grapes.
Three seems to be a magic number when it comes to number of grapes in the mix: creating just enough variation of aromas and layers to strike an exciting cohesion and sense of balance. Just in time for 2021 Christmas shopping, you can now count the newly released 2019 m2 Winery Mokelumne River-Lodi Patina ($49) among the list of Lodi's most compelling three-way blends... 
Continue »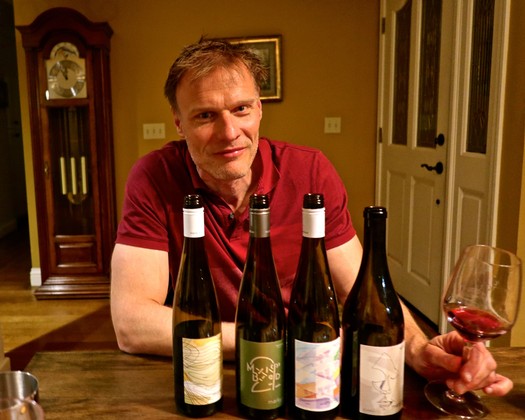 Zinfandel reapproximated
Lodi is justifably renowned for its Zinfandel, a grape known to improve as vines get older. In Lodi, an "old vine" is defined as something planted prior to the mid-1960s, when free-standing (i.e., untrellised), own-rooted viticulture was still a rule of thumb. There are more acres of old vine Zinfandel in Lodi than anywhere else in California.
Markus Niggli, the owner/winemaker of Lodi's Markus Wine Co., loves Zinfandel as much as any Lodi vintner. Yet he doesn't produce a "Zinfandel" per se. Instead, the closest thing to a varietal bottling of Zinfandel that he produces is something he calls "Essenzo." Why? Because Mr. Niggli is not the biggest fan of varietal labels. He does produce an occasional varietal wine, but he hangs his hat on blends sold by his own imaginative monikers as opposed to the names of grapes...
Continue »