Letters from Lodi
An insightful and objective look at viticulture and winemaking from the Lodi
Appellation and the growers and vintners behind these crafts. Told from the
perspective of multi-award winning wine journalist, Randy Caparoso.

January 27, 2021 | Randy Caparoso
ZAP offers free Zinfandel livestream tastings and how Lodi Zinfandels compare to Zinfandels from other regions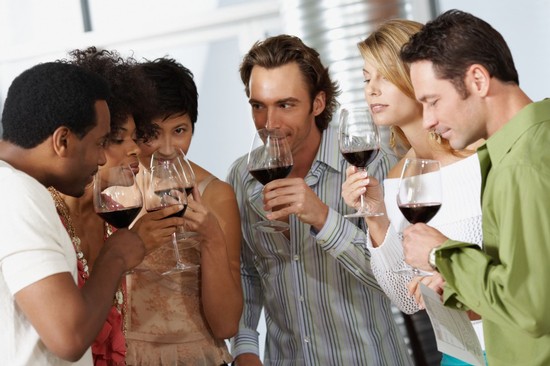 ZAP's Legendary Vineyards/Winemaker Tastings (offered free!)
This weekend, January 30-31, 2021, ZAP's annual ZinEX tastings will be a "Social Distancing [or 'Zinstancing'] Experience."
ZAP is Zinfandel Advocates & Producers, a nonprofit 501(c)(3) organization that has successfully promoted the knowledge and appreciation of Zinfandel — specifically, red Zinfandel — since 1991 when it was founded by a small group of California Zinfandel specialists. ZAP's Zinfandel Experience usually takes place at the end of each January or sometimes at the beginning of February in San Francisco, and has always been one of the world's best-organized programs focusing on a single wine type.
Naturally, Lodi, where over 40% of California's Zinfandels are grown, has always played a major part in this yearly celebration.
This year, for the first time, Zinfandel lovers will need to experience this Zinfandel celebration virtually, and ZAP is offering a full slate of winemaker-led tastings with a thematic emphasis on "Legendary Zinfandel Vineyards."
Here's the other thing about this weekend's livestream tastings: They are totally free. For further details (https://zinfandelexperience.com/events/the-tasting/) or to register for these tastings, please visit ZAP's website at https://zinfandelexperience.com/events/the-tasting/.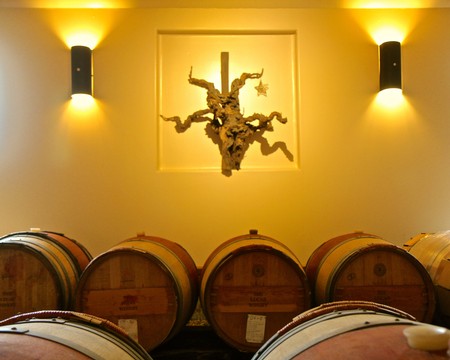 Elements of Zinfandel Styles
We have always said that Lodi's finest Zinfandels come from Lodi. Same for, say, Sonoma County, Napa Valley, or Paso Robles: The absolute best Sonoma Zinfandels are grown in Sonoma, and the most sensational Napa Valley and Paso Robles Zinfandels come from Napa Valley and Paso Robles.
In other words, we strongly feel that each region's Zinfandels should be appreciated for what they are; and what they are is always a reflection of where they are grown. In this way of thinking, there is no such thing as one, ideal taste of a Zinfandel. Huge differences in growing conditions — soil, climate, hillsides vs. valley floors, wind, fog, etc. — account for most of the stylistic differences among California Zinfandels. Then again, so does personal taste.
You may, for instance, prefer a big, dark style of Zinfandel with gobs of ripe, jammy varietal fruit enhance by rich, pungent oak qualities. At the same time, more and more Zinfandel lovers are coming to prefer more subtle styles of Zinfandel — lighter wines, less ripe in the grape's berryish qualities, with little or no oak embellishments. We can all have good taste, a famous wine scribe named André Simon said long ago, but completely different tastes. That's the way wine appreciation should be.
Besides differences in where they are grown — something often referred to as aspects of terroir — winery or brand styles, and sensibilities of individual winemakers, also account for the divergence in sensory qualities in California Zinfandels. A vintner's approach to oak cooperage — the type of oak (American oak barrels, a popular choice among Zinfandel producers, tend to be more pungent and stronger in flavor than French oak barrels), how long wines stay in barrels (anywhere from one month to over a year and a half), or how new the barrels are (brand new barrels give much stronger oak flavors than barrels previously used for several vintages) — is indeed a major stylistic choice.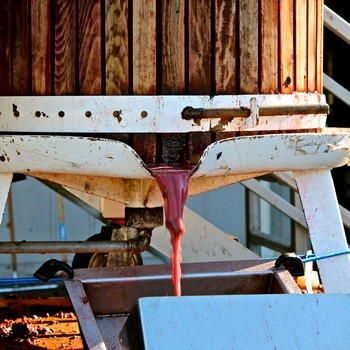 Most of today's commercial Zinfandels are, in fact, very strong in oak aromas and flavors, manifested in sensations suggesting vanilla, smoke or char, occasionally butter, cream, or dill, or (when annoying) like furniture polish. Oak can also add additional tannin sensations, sometimes bitter or astringent, to a palate feel. Why is oak so commonplace? Because most producers believe consumers love, and expect, an aggressive taste of oak in their Zinfandel. There is, however, a growing trend in preference towards more subtlety of oak flavors in Zinfandel, and you may very well be among the many who now prefer this.
There are other significant stylistic choices associated with the varietal category. One of the major ones concerns the use of Petite Sirah, a varietal and grape that contributes visibly deeper color, darker fruit qualities as well as peppery spice, besides a penchant for absorbing more oak qualities than what Zinfandel usually can. Lodi's own top-selling Zinfandel brands — such as those of Michael David Winery, Ironstone Vineyards, and Delicato Family Wines' Gnarly Head brand — are usually blended with anywhere from 10% to over 20% Petite Sirah.
The longstanding tradition of blending Petite Sirah into a Zinfandel makes a huge impact on a bottling's sensory qualities. In contrast to that, Zinfandels made by Lodi's smaller, artisanal producers, such as McCay Cellars or Harney Lane Winery, tend to be 100% Zinfandel, with zero Petite Sirah added. Naturally, this puristic approach makes for more fragrant, gentle styles with more emphasis on red fruit (cherry, raspberry, cranberry, etc.) than black fruits in their sensory profiles, along with less tannin and weightiness.
Then there are other major stylistic choices such as picking times (Zinfandel grapes picked at lower sugars tend to be lower in alcohol, and thus a sense of "body," and higher in acidity than grapes picked at higher sugars with riper fruit flavors), fermentation techniques (decisions to ferment with native yeast vs. cultured yeast, for instance, has a big impact on a Zinfandel's sensory profile), or whether to blend wines from different vineyards or to bottle wines from single vineyards: These, among others, are all decisions that differentiate brands and bottlings, on top of the differences related to vineyard source, oak, and blending decisions.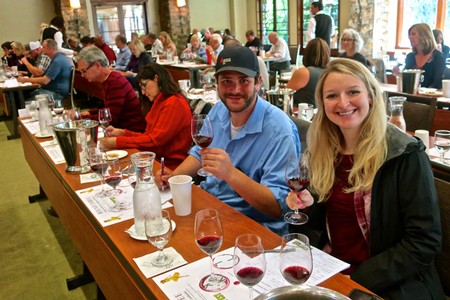 Case Study: How Lodi Zinfandels Compare to Zinfandels of Other Regions
In May of 2019, we conducted a blind tasting of twelve classic California Zinfandels as part of Lodi's annual ZinFest. In this tasting, involving a panel of experts and an audience consisting of both industry professionals and avid consumers, we endeavored to establish exactly how Zinfandels from Sonoma County, Napa Valley, Lodi, as well as Paso Robles, Contra Costa County, and Amador County, compare.
Blind tastings are ideal for this because, of course, tasters are not prejudiced by labels, or knowing where the wines come from. You get to judge wines for what they really are, not for what you or anyone else thinks they should be.
Our three invited three panelists who led the tasting, and also tasted all the wines blind, were an impressive bunch:
• Mike Dunne — Longtime distinguished wine columnist of The Sacramento Bee and San Francisco Chronicle
• Steve Eliot — Longtime editor of Connoisseurs' Guide to California Wine, one of publishing world's most venerated wine review magazines
• Catherine Fallis, Master Sommelier — Planet Grape®, Grape Goddess®, author of Ten Grapes to Know, and widely respected industry educator
The Zinfandels tasted, along with our group notes distinguishing each wine's sensory profile...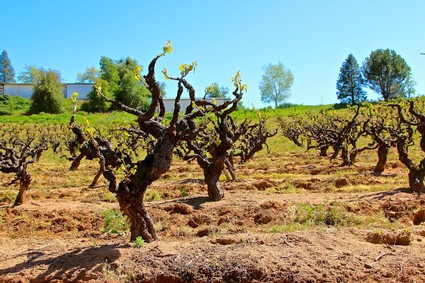 Vino Noceto, OGP (The Original Grandpère Vineyard)
Origin: Amador County (California Shenandoah Valley-Sierra Foothills)
Vineyard: Planted 1869, own-rooted
Soil: Sandy clay loam; 1,300 ft. elevation slopes
Winemaking: Submerged cap fermentation in stainless steel; French oak (20-30% new)
Winemaker: Rusty Folena
Group notes: Lean, lanky yet limber medium-full body, not too weighty; floral notes to raspberry/blackberry fruit; even-keeled acid balance, finishing with slightly drying tannin and overall sense of delicacy in its moderate weight and floral, high-toned fruit qualities.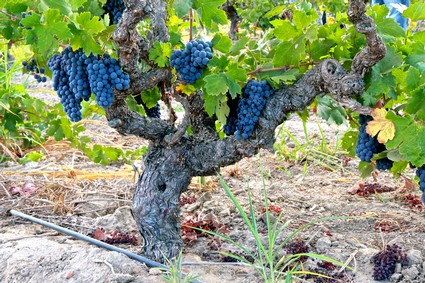 2014 Fields Family Wines, Stampede Vineyard
Origin: Clements Hills-Lodi
Vineyard: Planted 1920s and 1940s; own-rooted; field blend of mostly Zinfandel with about 2% Mission, Mourvèdre and Cinsaut
Soil: Tokay sandy loam
Winemaking: Native yeast fermentation; neutral French oak
Winemaker: Ryan Sherman
Group notes: Similar to the first wine in the tasting (Vino Noceto's OGP) in terms of medium weight and sturdy acid/tannin balance, but not quite as sharply defined, nor as drying; the fruit profile has floral, red berry qualities typifying "Lodi," but the structured (as opposed to "soft") character on the palate made it difficult for anyone in the room to identify this as a Lodi wine — even all the "experts" in the room assumed it came from outside of Lodi because of its zesty, acid-driven qualities.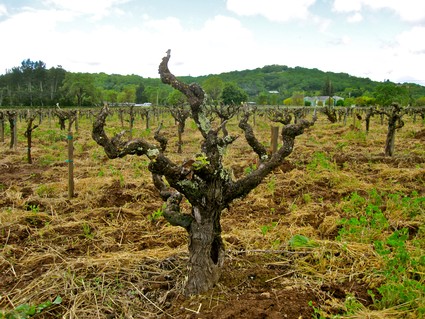 2015 Mike & Molly Hendry, R.W. Moore Vineyard
Origin: Coombsville-Napa Valley
Vineyard: Planted 1905; St. George rootstock; field blend of mostly Zinfandel with 1% Petite Sirah, 1% Carignan, 1% Mourvèdre, 2% Mourtaou (a.ka. Cabernet Pfeffer)
Soil: Gravelly loam
Winemaking: French and Hungarian oak
Winemaker: Mike Hendry
Group notes: Beautifully focused wild blackberry fruit nose with dried leaf/forest floor-like earthiness and a smidgen of sweet oak; full-bodied without feeling oversized; zesty acid balance and generous tannin driving the wine to a mouth-filling, savory finish — classic Napa Valley style in its depth of varietal fruit bolstered by the breadth of tannin, body, and acidity.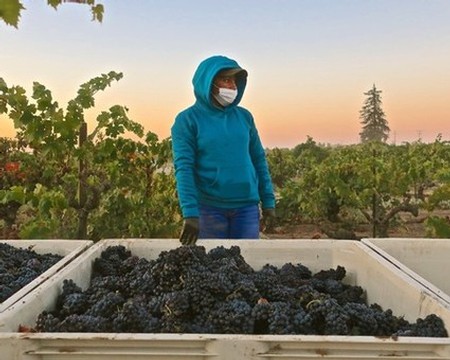 2016 Lodi Native (by McCay Cellars), Lot 13 Vineyard
Origin: Mokelumne River-Lodi (east side, "Victor Triangle")
Vineyard: Planted 1915; own-rooted
Soil: Tokay sandy loam
Winemaking: Native yeast fermentation; neutral French oak
Winemaker: Mike McCay
Group notes: Undoubtedly the most intense, flowery, "red cherry" and clove-spiced varietal profile of the day — very "Lodi" qualities — yet soft, sumptuous, moderately weighted in the mouth. For most of the panelists and audience, a wine came across as "big," but primarily because of its aromatic intensity rather than actual weight in the mouth. By the end of this blind tasting many people in the room were probably better able to identify the stylistic markers distinguishing this as a Lodi style Zinfandel. What was challenging at first, however, was the sheer intensity of the wine (one of the panelists described it as "showstopping"), which was unexpected for most of the tasters in the room, even those from Lodi who normally don't expect this out of Lodi Zinfandels despite their familiarity.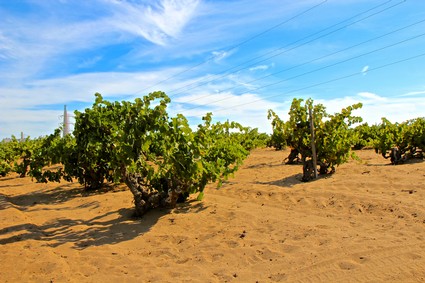 2016 Precedent Wine, Evangelho Vineyard
Origin: Contra Costa County
Vineyard: Planted 1890; own-rooted; field blend of mostly Zinfandel with some Mataró, Carignan, Palomino, Muscat blanc
Soil: Delhi sand
Winemaking: Native yeast fermentation; neutral French oak
Winemaker: Nathan Kandler
Group notes: Slightly balsamic notes which seemed to amplify the ripe, jammy, slightly cranberryish fruit aromatics; good acid balance, firmly gripping tannin and laudably restrained oak despite its big, dried cranberry/strawberry and pungent balsam notes (described by one panelist as reminiscent of an old timer's homemade brew drawn from an old barrel somewhere down "Sonora" way).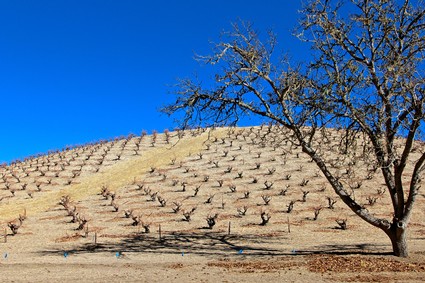 2016 Turley Wine Cellars, Ueberroth Vineyard
Origin: Paso Robles Willow Creek
Vineyard: Planted 1885; own-rooted
Soil: Calcareous slope
Winemaking: Native yeast fermentation; French oak (20% new)
Winemakers: Karl Wicka and Tegan Passalacqua (Director of Winemaking)
Group notes: Deep color and distinctively mineral qualities mingling with soaring, intensely perfumed, ripe berry, boysenberry jam-like aroma, which sets the palate up with expectations of a "giant" sized wine; but instead, the feel is full yet buoyant and balanced, primarily because of a notably cutting acid balance, combining with the mineral sensations to keep the ferocious fruit profile well under control.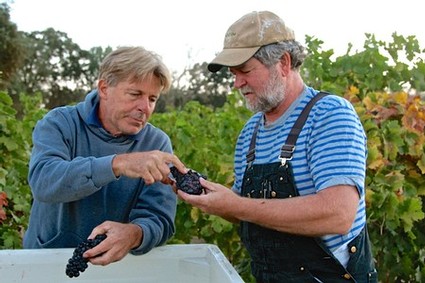 2017 Alquimista Cellars, Jessie's Grove Vineyard
Origin: Mokelumne River-Lodi (west side)
Vineyard: Planted 1889; own-rooted; field blend of mostly Zinfandel with 10.5% Carignan, 4% Tokay, .5% Mission, .5% Black Prince
Soil: Tokay sandy loam
Winemaking: Native yeast fermentation; neutral French oak; co-ferment with partial carbonic/whole cluster fermentation of Tokay, Mission, and Black Prince
Winemaker: Greg La Follette
Group notes: Nearly transparent ruby color and notably flowery and nuanced nose of black cherry mixed with dusty, loamy undertones made this the most "un-Zinfandel-like" wine of the tasting; yet the luscious berry sensations, rounded tannin moderate acidity on the palate made it very "Zinfandel." Clearly, practically no one in the room knew what to make of this wine, as it came across as uniquely one-of-a-kind (one highly respected Napa Valley winemaker in the room likened it more to a Pinot noir), even among the other Lodi-grown wines, primarily because of its unusual blend of grapes reflecting the actual make-up of this historic site.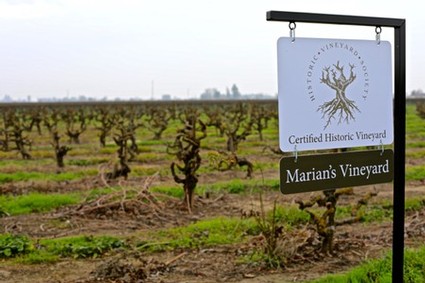 2017 Lodi Native (by St. Amant Winery), Marian's Vineyard
Origin: Mokelumne River-Lodi (west side)
Vineyard: Planted 1901; own-rooted (farmed by Mohr-Fry Ranches)
Soil: Tokay sandy loam
Winemaking: Native yeast fermentation; neutral French oak
Winemaker: Stuart Spencer
Group notes: Pungent, jammy/sweet red berry nose and full, slightly "fat," generously laden body throwing off waves of ripe fruit flavor, personifying the "big Zin" image of the varietal category. In retrospect, probably more of a reflection of a vintage (the grapes picked in the middle of an unusually extended, even for Lodi, 100° heat wave, as noted by St. Amant owner/winemaker Stuart Spencer after the wine was unveiled) than the terroir, vineyard or house style; but in the end, most tasters were still impressed, describing it as "seductive," a "knockout," "vicious," "juicy,' "lively," and even "drop-dead gorgeous."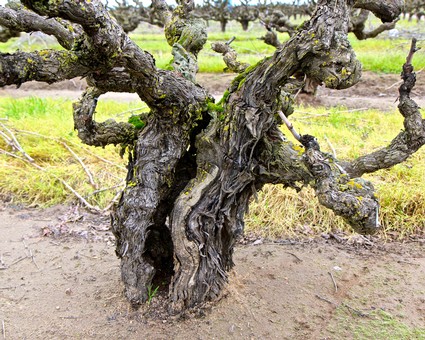 2016 Ironstone Vineyards, Rous Vineyard Reserve
Origin: Mokelumne River-Lodi (east side)
Vineyard: Planted 1909; St. George rootstock (farmed by Craig Rous)
Soil: Tokay sandy loam
Winemaking: French oak
Winemaker: Steve Millier
Group notes: Ultra-intense, nostril-tingling, floral/blueberry and red berry/cherry perfumes mingling with a distinctly green leafy aroma; full and fleshy sensations, exhibiting an interesting combination of "fat" and acid-driven sharpness, flooding the palate in a long, aggressive middle and finish, giving a dense yet plush feel.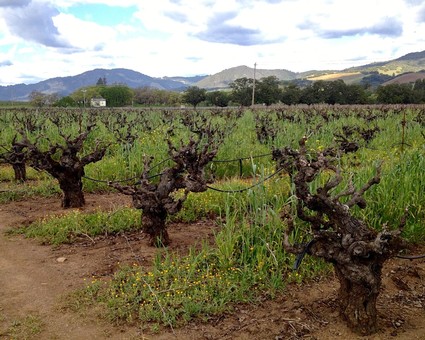 2016 Robert Biale Vineyards, Pagani Ranch
Origin: Sonoma Valley
Vineyard: Planted approximately 1888; St. George rootstock; field blend of mostly Zinfandel with Alicante Bouschet, Lenoir (a.k.a. Black Spanish), Petite Sirah, Grand noir, Mataró, Palomino, Carignan, Sauvignon vert, Muscadelle
Soil: Tuscan Red Hill gravelly clay loam
Winemaking: Inoculated open-top fermentation with punch-downs; French/Burgundy oak (25% new)
Winemaker: Tres Goetting
Group notes: The dead giveaway of this wine as a "non-Lodi" Zinfandel was its darker fruit (as opposed to red cherry or blue fruit) profile framed by rather unsubtle toasty oak (none of the Lodi Zinfandels in this tasting saw new oak), and sturdy, full body with well-cut tannin muscle, engineering a long, savory, lip-smacking finish. Besides the tannin grip and dark varietal fruit profile, this wine's generously oaked complexity clearly marked this wine as falling in the "Napa Valley" school insofar as Zinfandel style.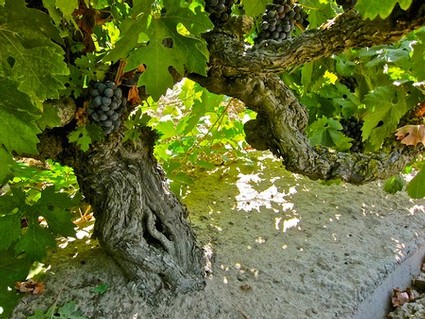 2016 Lodi Native (by m2 Wines), Soucie Vineyard
Origin: Mokelumne River-Lodi (far west side)
Vineyard: Planted 1916; own-rooted (farmed by Kevin Soucie)
Soil: Acampo sandy loam
Winemaking: Native yeast fermentation; neutral oak
Winemaker: Layne Montgomery
Group notes: A love-it-or-leave-it wine, judging from responses, with its outsized body and unabashedly ripe fruit, slightly leafy green qualities. Where it differed from even the bigger wines in this tasting from Napa Valley or Sonoma County was the loamy/earthy/mushroom sensations seeping through the nose and palate sensations typifying this particular vineyard (the 103-year-old Soucie), which some panelists and vintners in the audience identified as a "saline" or briny quality. Otherwise, definitely a big, ripe, somewhat iconoclastic style of Lodi Zinfandel (one winemaker in the audience described it as like "chocolate-covered cherries") which has its appeal among many Zinfandel lovers, and perhaps less to others.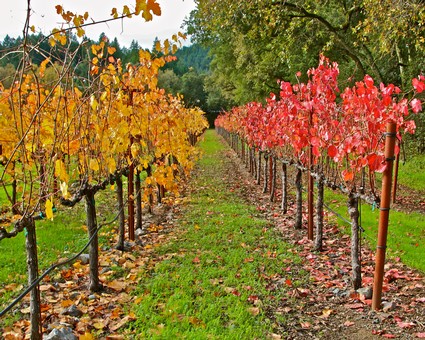 2016 Jeff Cohn Cellars, St. Peter's Church Vineyard
Origin: Alexander Valley
Vineyard: Oldest vines planted in the 1880s; youngest in 1990s
Soil: Alluvial clay loam
Winemaking: French oak (30% new); 15% whole cluster; open-top
Winemaker: Jeff Cohn
Group notes: "Classic California" — or "classic Sonoma" — in the sense of its big, powerful black fruit aroma, unabashedly generous oak (smoke and dill) framework, and sturdy, palate-gripping tannin/acid structure. By this point in the tasting, the panelists were pretty much getting a handle on what constitutes a "Lodi style Zinfandel" (i.e. softer tannin, floral/red fruit profiles, and a perceived earthiness that is more loamy than "forest floor"), and this wine seemed to help clarify the sensory differentiations. Despite its distinctive size, edgy sturdiness, and oak intensity, one panelist described this as like a "jelly doughnut" in its compelling quality.
Winemaker Takeaways on Regional Distinctions
Among the winemakers sitting in on this blind tasting, Mike & Molly's Mike Hendry commented: "This tasting was a nice reminder that 'wines are made in the vineyard.' We hear this phrase all the time, but too often California's fine wines have become defined by labels, brands, and marketing, not by farming. One of the best things about Zinfandel is that the good ones are still synonymous with the vineyards they come from. It is hard to imagine a high-quality Zinfandel that doesn't list the vineyard on the label, and this simply isn't true for grapes like Cabernet Sauvignon or Chardonnay."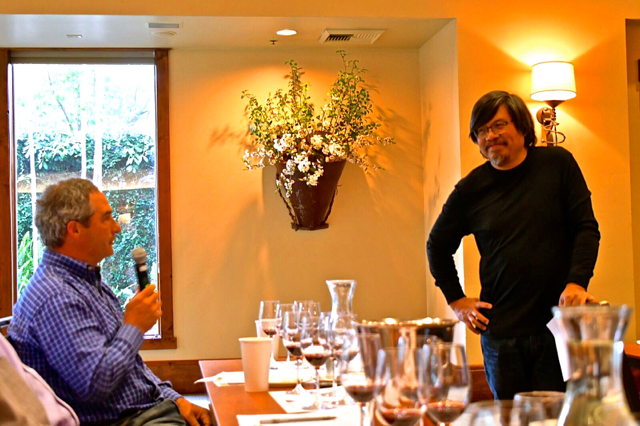 Added Hendry: "The tasting provided a great cross-section of California's best Zinfandel vineyards. It showed that these vineyards are found throughout the state, and reminded us that a big proportion of them are in Lodi. One of the goals of the tasting was to make us think about 'the taste of place.' Initially, I was skeptical. Heavy-handed winemaking can obscure the nuance of the vineyard. It was a pleasant surprise to find that most of these wines were made with a delicate touch. The vineyards did show through, and I have some new expectations for regional flavors that I look forward to testing in the future. I left feeling good about Zinfandel, the people that make it, and the vineyards that we share.
For David Natali of Robert Biale Vineyards, "This blind tasting was a great educational opportunity to learn what makes ancient vine Zinfandel so special in terms of both heritage and pure quality. All of the wines demonstrated a common thread of deeply layered flavors combining savory and earthy elements along with intense fruit tones. Each wine showed a distinct sense of place and the individual complexities reflecting each vineyard.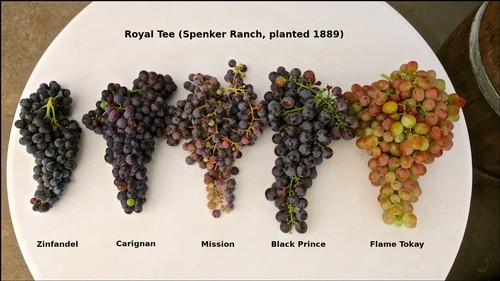 Alquimista Cellars' Greg La Follette threw in his two cents, saying: "While my own wine [the Alquimista Jessie's Grove Vineyard Lodi Zinfande] was undoubtedly the most enigmatic and lightest-toothed of the bunch. I don't think it stood up all that well tasted next to its larger-than-life brethren. But is bigger better? Perhaps in making 'Zin,' but I'm not seeing any resistance in the sales of our style of wine."
Lodi's own Mike McCay of McCay Cellars commented that "If anything, this tasting showed the different characteristics of east side vs. west side Lodi AVA Zinfandels. Without a doubt, as one moves east across Lodi's Mokelume River sub-AVA, old vine Zinfandel becomes more and more elegant and shows more perfumed characteristics."
Tyler Lee of Amador County's Vino Noceto had this to say about the Lodi Zinfandels in this tasting: "My biggest takeaway was how stunning each of the Lodi Native wines was. On every flight, I found these wines to be the most compelling, fascinating, and beguiling. Only when compiling my notes for a brief recap to the team (at Vino Noceto Winery) did I realize that in each of the three flights, I had 'starred' a Lodi Native as my favorite. Hence, I am unabashedly intrigued by this Lodi Native program. I have already been spreading the gospel about these wines. More people need to try them and redefine their conception of Zinfandel— especially Lodi Zinfandel. Their energy and, perhaps, even sense of place were unmatched in the tasting. If this is what Lodi tastes like, I want more!"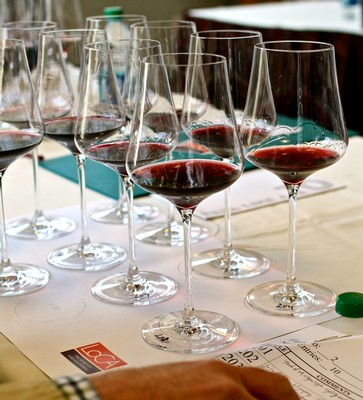 Comments