Letters from Lodi
An insightful and objective look at viticulture and winemaking from the Lodi
Appellation and the growers and vintners behind these crafts. Told from the
perspective of multi-award winning wine journalist, Randy Caparoso.

January 24, 2020 | Randy Caparoso
What do the restaurant gatekeepers (sommeliers!) think of California Zinfandel today?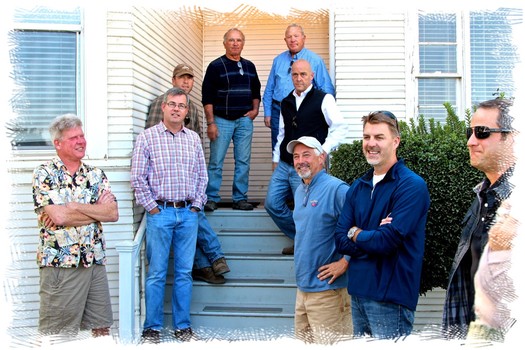 In lieu of another big ZAP (Zinfandel Advocates & Producers) "Zinfandel Experience" coming up in San Francisco next week January 30-February 1, 2020, we have to ask: What do sommeliers — the wine professionals who hold the proverbial keys to restaurant wine cellars — think of the California Zinfandels of today?
You would think, considering the fact that in recent years many California Zinfandels have been crafted into finer styles of red wine than ever, that Zinfandel would be an easy fit in high-end restaurants that employ sommeliers. Especially considering the fact that Zinfandels in general have always been among the most food-versatile wines in the world — some say (okay, mostly me, re Is Zinfandel the most food-versatile wine in the world?), as food-friendly as Pinot noirs or other sleeker styles of wine.
Yet, according to a public note sent out at the beginning of this month by ZAP itself, "Zinfandel growers and producers are struggling." The current "economics" of California Zinfandel, according to ZAP, needs to improve.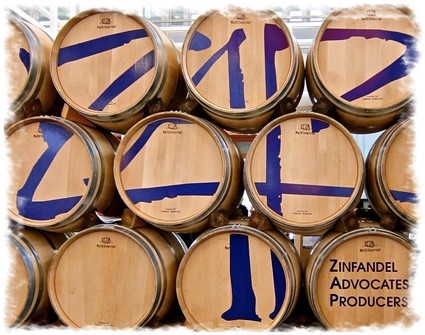 Zinfandel has traditionally had a hard time penetrating the world of fine restaurants, especially those manned by the increasing number of people holding that glamourous position known as "sommelier." Do sommeliers even like Zinfandel? Good question. Read on, and I'll let a few of them tell you themselves.
Whether they do or not, in recent years premium level bottlings (for Zinfandel, anything priced higher than $12) have more than held their own in the retail market. But even the most prestigious brands (re Turley, Robert Biale or Ridge) cap off their vineyard-designate MSRPs somewhere around $50. Unlike French Bordeaux or Burgundy, or Napa Valley Cabernet Sauvignon, Zinfandel has always been perceived as having a ceiling as to what it can be reasonably sold for, even if the top brands are sourced from vineyards cultivated like living heirlooms over 50 or 100 years old (a ridiculous state of affairs considering the fact that the average age of a Napa Valley Cabernet Sauvignon vineyard is less than 20 years, yet still produces wines sold for at least $75, and going into the $100s).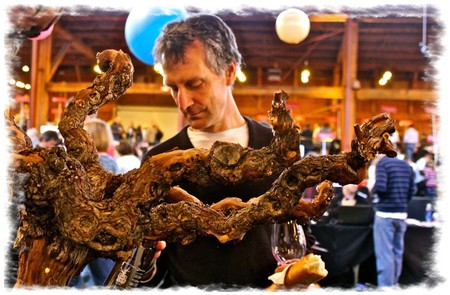 Anyone who has dined out lately in, say, a top-rated Zagat Survey restaurant knows that wine list selections now start at $50. The funny thing is that few people order wines in lower restaurant price ranges because they don't want to look cheap (the psychology of the American wine consumer has never made sense). Therefore, it is no longer uncommon to see wine lists that start at $100. All the same, for wineries to get a wine, any wine, onto the list of restaurants like Alinea in Chicago, Spago in Beverly Hills, Gramercy Tavern in New York, or a Boulevard in San Francisco... well, that's like hitting a jackpot, or making the Major Leagues, even if your bottling ends up buried under several hundred (or often, several thousand) other wines socked away in those fancy cellars.
The problem with making prestige level wine lists, of course, is that you do normally have to go through a sommelier, or a wine director in charge of a staff of sommeliers. If you're a Zinfandel producer, just getting an appointment to show your wine to an assistant of an assistant to a wine director can be daunting. As any winery owner or sales representative will tell you: Just getting an assistant buyer to show up for a pre-arranged appointment is challenging. It's easier to meet your congressman!
For California's Zinfandel specialists, it's a good thing that the ZAP organization, founded in 1992, has had such a huge impact on the overall Zinfandel consciousness of at least the average American wine consumer. But this impact has largely been driven by retail or direct-to-consumer (i.e. DtC, including via private mailing lists or winery clubs) rather than on-premise/restaurant sales. In fact, according to ZAP, DtC sales of Zinfandel have increased by some 29% since 2017, while growth of retail sales have softened and on-premise sales seem as lofty and faraway a goal as ever.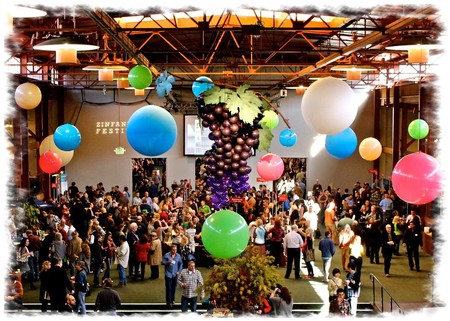 The softening sales of Zinfandel is also reflected in the raw data put out each year by the California Department of Food Agriculture, showing that the demand for Zinfandel over the past 20 years has gone through a process of flow (20 years ago) and ebb (happening today). Crunching the numbers posted for 3 years spread a decade apart over the past 20 years:
Grape Crush of California Zinfandel
1998 - 339,711.9 tons
2008 - 397.982 tons
2018 - 387,965.3 tons
Bearing Acreage of California Zinfandel
1998 - 43,380 acres
2008 - 53,000 acres
2018 - 41,494 acres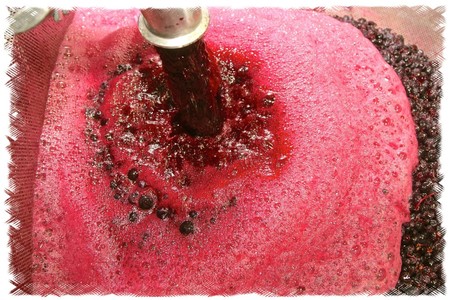 In other words, if you take a measure of Zinfandel's popularity by tons crushed and acres planted, the industry saw a rise in popularity of the varietal up until 2008, but over the past 10 years grape tonnage has leveled off while acreage has sunk to less than what it was 20 years ago, even considering the fact that 20 years ago White Zinfandel production was a much larger percentage of the grape crush than it is today. Another huge factor, of course, are grapes like Cabernet Sauvignon and Pinot noir, which have steadily grown in terms of tonnage, price per ton and subsequent plantings. For many growers and vintners, these other varietal categories have been looking like better investments than Zinfandel, despite the latter's enduring status as California's "heritage" grape.
All the same, sales of premium priced, higher quality Zinfandel has grown — even if, over the past five years, somewhat incrementally — while it is grapes grown for White Zinfandel and $10-and-under Zinfandel that have steadily diminished. Which brings us back to the subject of restaurants and sommeliers, for which more and more of the industry's finely crafted premium Zinfandels would seem like a really good fit.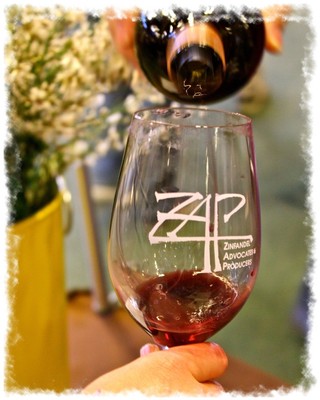 So what exactly would it take to see more Zinfandels appealing to sommeliers working in high-end restaurants and hotels? To find out, I did the logical thing: I asked them. Or to be exact, I sent out inquiries to 18 of these working sommeliers and wine directors — resulting in responses from 8 of them (it's long been known in the industry that if you want to get 10 sommeliers to attend a lunch or event, you need to invite at least 30 of them).
I asked the sommeliers two blunt questions: 1) What do you look for in a California Zinfandel?; and 2) What would it take to get you to sell more Zinfandels in your restaurants?
Some of the answers were short, sweet and diplomatic, and others long, involved, maybe a little opinionated but also quite specific — which is exactly what we need, in order to understand the mind of the sommelier. Bear in mind, these are responses from high powered restaurant professionals who command huge chunks of sales in their respective markets, and also take great pride in their individual approaches to restaurant wine programs. Their thoughts on the Zinfandels of today: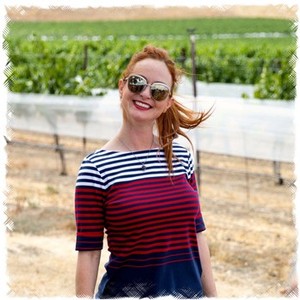 Tiffany Tobey - SER Steaks + Spirits (Dallas, TX):
I would love to carry more Zinfandels on the menu but, sadly, Dallas is a total Cab City (i.e. Cabernet Sauvignon-centric) so the demand just is not there. But we do carry one Zinfandel by-the-glass, and several others on the bottle list. When selecting a Zinfandel by-the-glass, I think it has to be big or even an over-the- top, zesty fruit bomb, because generally speaking, that is what a by-the-glass Zin drinker is going to be looking for. My restaurant is a steakhouse and we carry elk on the menu, and Zinfandel is exactly what our chef likes served with it!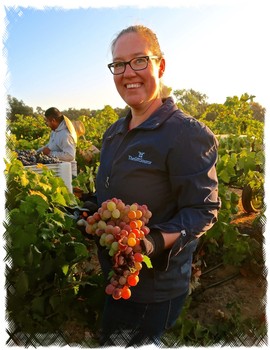 Lea Anne Ingendorf - Reata Restaurant (Fort Worth, TX):
Honestly, my restaurant crowd is a little fickle, and maybe about five years behind the trends. And so name recognition is important, and also a typicity of character — which includes great fruit, a full body and nice tannins.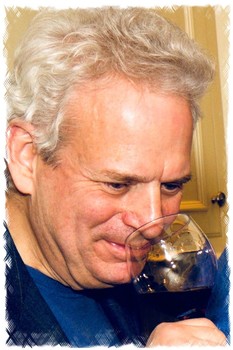 Sandy Block, Master of Wine - Legal Sea Foods (Wine Director for 35 restaurant locations up and down the Eastern Seaboard):
We do carry Zinfandel, and what we're looking for is less of the jammy, high extraction style than a balance of fruit, earth, firm acid, structure, spice and balanced tannins. High alcohol is not a turn-off unless everything is out of balance. Being a seafood company, we're looking for wines that won't overpower our grilled tuna and swordfish steaks.
We don't carry a lot of Zinfandels because we've found that while it's an attractive by-the-glass option for that guest looking to complement a particular dish, or just loves big reds, it's rarely a bottle option in that some people in the party are more likely to be ordering more delicate white fish dishes.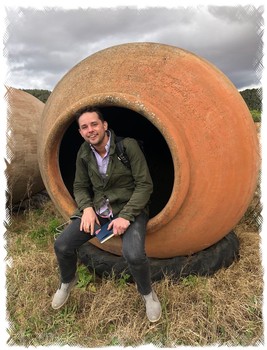 Matt Dulle - Lazy Bear (San Francisco, CA):
You've asked the right person, as I've been making a serious push to champion Zinfandel here at Lazy Bear, and before that when I was at SingleThread Farms in Healdsburg. We carry a LOT of old Zinfandel on our list — about 140-150 selections, with vintages dating as far back as the 1960s.
We look for a style that embraces the unique nature of Zinfandel — specifically, its inherent tendency to ripen unevenly. Fortunately or unfortunately, that rules out a lot of current release Zinfandels, save a few select producers (Frog's Leap, Bedrock, Porter Creek, Fog Monster, to name a few). I believe that it is the grape's tendency to ripen unevenly that leads to the most beautiful, age-worthy qualities — including the acid of underripe berries combined with the intense fruit of overripe berries. Ironically, I feel that understanding the grape's natural propensity for millerandage (i.e. "hens-and-chicks" or "shot" berries) is precisely what led to Zinfandel being commonly over-ripened in the style mostly known today. However, when it is done right, it can be rich, savory, aromatic, smooth, and peppery — that is, full of contradictions in a really beautiful way. The more Zinfandel producers embrace this style, the more I see the potential for Zinfandel to grow as a category in the years to come.
On a sensory level, I like to find all three colors of fruit (red, black, blue) in the grape's berry profile, manifested in an array of sensations (from tart and underripe to ripe, stewy and jammy), with never too much oak, and all the flavors in harmony. Above all, I look for that black pepper/rotundone note characteristic of the grape. I simply love that peppery spice, just like I enjoy it in Syrah or Grüner Veltliner, but I also find that the degree to which that note is present is a good indicator of how ripe a Zinfandel is. If it's too ripe, that rotundone spice is likely to be washed out. To me, it's that peppery note that ties everything together in a good Zinfandel.
What would make me a more enthusiastic supporter of today's Zinfandels, or even the styles of Zinfandels made for the better part of this century? Simply put, I would like to see more producers embracing the varietal's natural character and exploring its potential beyond what simply "sells." It's often said that it is the ripe, boozy styles that sell, and that this is what consumers expect. I can appreciate that, but I'll also say that style can be a self-fulfilling prophecy. It certainly isn't necessary for Zinfandel. But if that's what's made, there's less room for different styles. California Chardonnay and Pinot noir styles are also often pigeon-holed like that. I think that when people stop putting Zinfandel in a box, we'll start to see even more stunning wines made from this grape.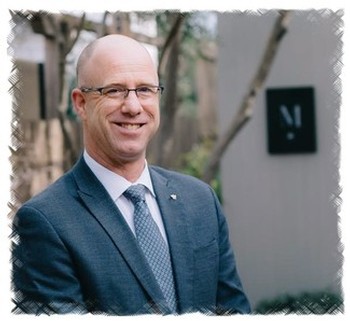 Jim Rollston, Master Sommelier - Manresa (Los Gatos, CA):
I do carry Zinfandels at Manresa, and I do like certain characteristics. I generally look for Zinfandels that still possess some red fruit characteristics, in addition to the more dominant black fruit tones. I look for Zinfandels that are not noticeably sweet, and also not overly jammy or excessively ripe in fruit character. It is Zinfandel, so I am not worried about high alcohol or some fruit jam tones, but rather excess in either. I look Zinfandels that are intense in fruit but also savory, spicy and a little briary. I find also find that when there is too much new oak, it obscures the qualities of Zinfandel that I like, so I'll avoid that like the plague. By the same token, I have not been a huge fan of "early-picked" Zinfandels, designed to have lower alcohol and more acid, as most of these wines that I have tried are lacking the varietal character that make Zinfandel an interesting and distinctive grape.
I would carry more Zinfandels if there was more demand, but our (3-Michelin starred) restaurant is fairly particular, although Zinfandel might fit nicely in another restaurant concept. The characteristics that make me not want to work with the varietal are wines that are excessively jammy, chocolaty (i.e. high in VA, or volatile acidity), alcoholic, oaky or sweet (i.e. residual sugar). As Zinfandel is a very diverse category, there are plenty of wines out there that do not go "too far," but as you know there are plenty that do! This diversity of of styles may have contributed to the varietal's "image problem" in the market, but I think what's put off many of the current generation of sommeliers about Zinfandel (and the majority of California wines) is the styles of the grape carried into the late '90s and early 2000s, where the standard approach to ripeness was so exaggerated that many wines were bottled with very high, and excessive, alcohol.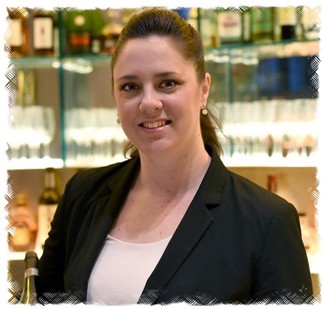 Carrie Lyn Strong - Casa Lever Restaurant (New York, NY):
We are currently listing three California Zinfandels on our wine list — the 2017 Martinelli "Giuseppe & Luisa," the 2017 Turley Howell Mountain, and the 2016 Ridge Lytton Springs.
That said, we do have guests who enjoy Zinfandel, who tend to order it without consulting our staff. They especially know the names, Turley and Ridge. I would sell it on the idea that Zinfandels are soft, spicy and full bodied, with lower tannins than a Cabernet Sauvignon, but one of the difficult things I find about Zinfandel are that prices are very similar from wine to wine. Therefore, it's difficult to have a range of price-points, in order to move guests "up" in terms of sales. Of course, wines certainly shouldn't just be expensive just to be expensive. However, there seems to be a large group of Zinfandels that fit the $100-$135 range, which doesn't give us as much room to play in our particular wine program, where budget goals need to be met, and cellar inventory is kept the small side.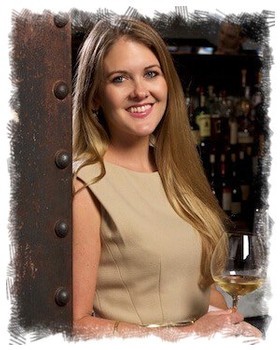 Haley Guild Moore - Stocks & Bones Restaurant Group (San Francisco, CA):
I do carry a Zinfandel or two on each list. In the instance where I am offering more than one selection, I like to show counterpoints — so a lighter, less alcoholic, more elegant style next to a riper, richer style. For me, I steer clear of the overripe, raisinated styles that can tend towards VA. There is somewhat of an expectation of richness and ripeness with Zinfandel, and while that's okay, it's easy to overdo it. I also shy away from heavily wooded examples. The varietal is most delicious, in my opinion, in its purest form, with an emphasis on fruit rather than oak.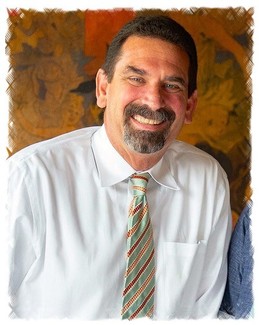 John Lancaster - Boulevard Restaurant (San Francisco, CA):
Zinfandel sales have definitely softened for sure; but as always, it's hard to pin down exactly why.
I do carry Zinfandels on my wine list, though I don't really look for one certain type or style to fit into the program. I do like to have a couple different styles — like the brambly spicy Dry Creek Valley style and the juicy, fruit-textured style. I like to support some producers that I have admired over the years, like Rafanelli and Ridge, and I like to represent some different appellations on the wine list. Having said that, I definitely don't have as much Zinfandel as previous years, perhaps because I feel like I don't need them. Give me my core list of Zinfandels, and I am good.
I think there are many good examples of Zinfandel, and it is important as a California heritage varietal. But the lack of enthusiasm of many sommeliers for the varietal and its softening sales are probably intricately tied together. When there is a category that is stagnant, I think it's natural to just slowly move away from it into other areas that seem more dynamic. It isn't necessarily a planned move — like, "I am dropping all my Zinfandels" — but over time, a slow move away. I'm not sure if the recent drop in sales is a hangover from the big alcohol fruit bomb era of the past because it seems to me that style has been gone for some time now. All I can say is that the category has lost a little bit of its relevance tableside, for whatever which reason.
Comments