Letters from Lodi
An insightful and objective look at viticulture and winemaking from the Lodi
Appellation and the growers and vintners behind these crafts. Told from the
perspective of multi-award winning wine journalist, Randy Caparoso.

November 7, 2023 | Randy Caparoso
What a young European woman thinks of the Lodi winegrowing industry
\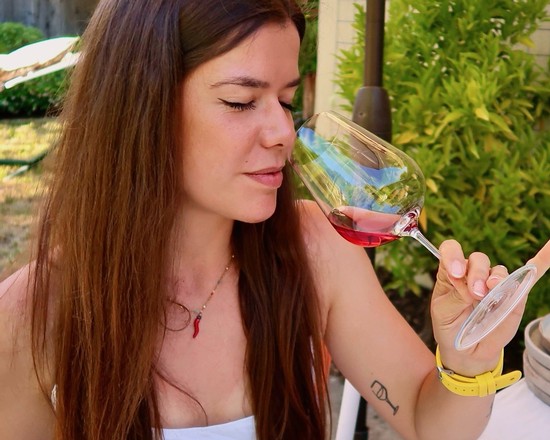 Guest post by Elvira Fonz Gutiérrez
Elvira Fonz Gutiérrez is a Huesca, Spain born, trilingual wine scholar who came to Lodi to complete her Master´s internship in spring of 2023. Her plan was to stay for six months, but she has recently signed on for an additional year.
During her time in Lodi, Gutiérrez did achieve her Master's Degree in International Commerce in the Wine Industry, completing the studies started at Angers University in France's Loire Valley. Gutiérrez's path has been focused on the wine industry from the first: for her Bachelor of Arts attained at Universidad de Valladolid in Spain, her thesis was "the specialized language of wine and the new social trends of the market."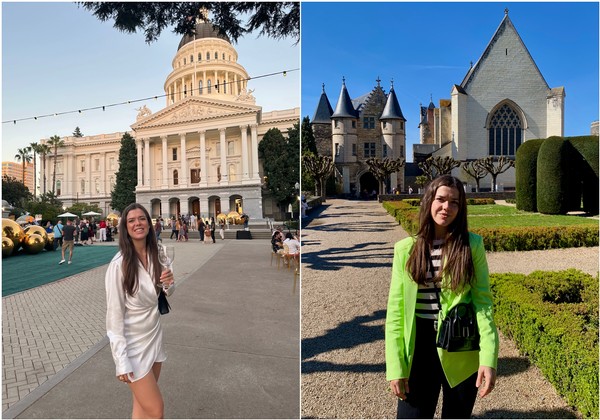 Ms. Gutiérrez has just begun a new job as Marketing Coordinator at Lodi's Bokisch Vineyards—a natural position for someone from Spain, since Bokisch is California's leading grower/producer of Spanish grapes and wines. As she begins her extended stay in Lodi, she seriously contemplates making it permanent.
The following is her description of her experience thus far; which, she admits, is as an "outsider"— although not necessarily as someone "looking in" since, for the time being, she, too, is now playing a part in the Lodi winegrowing community.
Writes Ms. Gutiérrez:
I have to confess something to you. The first time I saw the name "Lodi" I had to go online to figure out what on earth it was, and how it was pronounced. In Spain, the pronunciation would be lo-dee. The Loire Valley in France where I was previously living is considered a chic and glamorous wine region. Why would anyone coming from there choose a place called lo-dee to kickstart a career in the wine world?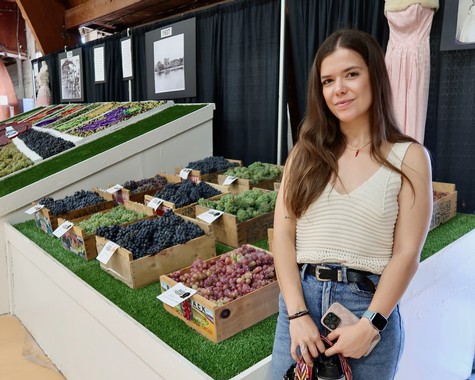 Before I considered crossing the pond to study in Lodi, my view of California was, I admit, Napa-centric. That was the impression I got from books and manuals in Europe while preparing for my WSET 2 [i.e., Wine & Spirits Education Trust] certification—taught by Daniel Henderson who, ironically, is a former UC Davis professor now living in France. My research, and all the "flashy" magazines covering California wine, all said the same thing: that Lodi is a hot climate region where grapes are "plain" at best, cranking out loads of cheap wine.
Of course, in France as well as in my home country of Spain there is a tendency to feel superior over the rest of the world when it comes to wine and vineyards. But remember, I would say to fellow Spaniards and my colleagues in France, when the 1976 Judgement of Paris turned that entire world-view upside down? Today, Lodi is the wine region that is easy to underestimate.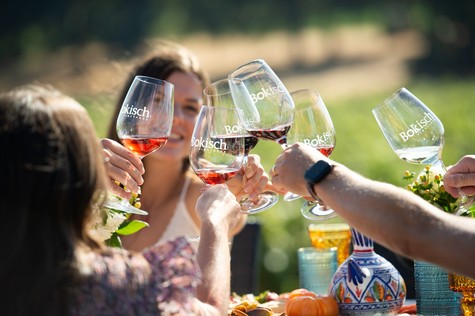 Lodi may not be as chic as the Loire Valley, or Napa Valley and Sonoma, but during the short time I have spent in this corner of California's Central Valley, it has never ceased to amaze me—from Day One.
It has amazed me with its wines, of course. One of the first things I discovered was that all kinds of French, German, Portuguese, Spanish and Italian grape varieties grow and bloom here, creating their unique Lodi-style fruit profiles. Many of these wine styles even made me feel at home—not too different from what we have in Spain.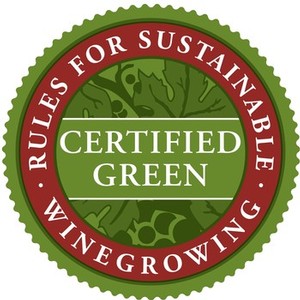 I was amazed, second of all, by Lodi's commitment to sustainability. I learned about LODI RULES for Sustainable Winegrowing, but what was even more impressive about the LODI RULES seal found on the labels of wine bottles is that it is there for reasons far beyond selling purposes. It even goes beyond concerns for the environment. It also encompasses giving back to the community; saying, none of this would be possible without the community itself.
Lodi, I quickly learned, intrinsically means "wine"—wine grown by people. The Lodi wine industry wouldn't be anything without all the professionals at every level who, with dedication and persistence, have kept it going for over 100 years, and are geared towards keeping it a healthy industry going well into the future.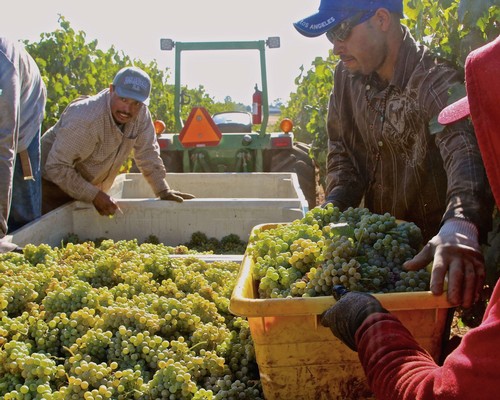 From vineyard owners who, as they have done for more years than they can remember, work tirelessly while losing sleep until the fruit responds to each year's worth of effort and care. To the vintners, who bring these grapes to life, like novel dreams that are made into something real, that can be poured from a bottle.
I also got to know the members of crews who know each block in every vineyard—the actual people who are behind every tasty sip that everyone enjoys in their glasses. This, too, is part of Lodi's sustainability program—the commitment to the well-being of vineyard workers is written into LODI RULES. I have seen this commitment to sustainability in the camaraderie and teamwork that fills the early mornings of fruit picking—which I´d call "late nights," according to my Spanish sense of time—where every worker has a name, a face, a family to know, an important role to play.
No wonder the LODI RULES version of sustainability has become an industry standard now followed across the country, and even around the world!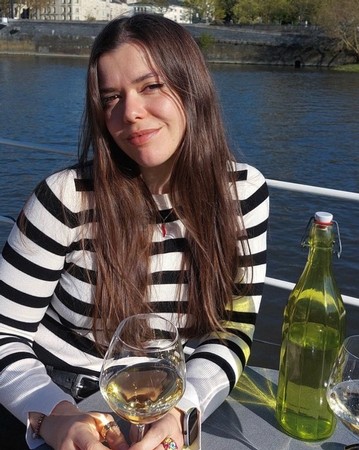 Perhaps above all, what has amazed me is the character of people in Lodi. It seems to me that if you are a farmer or winegrower in Lodi, you are dedicated and passionate about the land and the fruit. Lodi farmers are not just committed to their own family business, but also to all the family businesses that make up the entire Lodi industry. I have learned that in Lodi, perhaps more than anywhere else, almost everyone feels that so much more can be accomplished when everyone rows in the same direction.
I now know that this is what has made Lodi a community where histories of families and their legacies are so important. There are names of renowned vineyards and businesses that have spanned generations. The best part of this is that it is becoming so inclusive: it now fuels the passion and fresh perspectives of young people, a growing number of women, and an increasingly diverse community adding to the families long associated with this wine region. Something that makes it possible for me to be part of.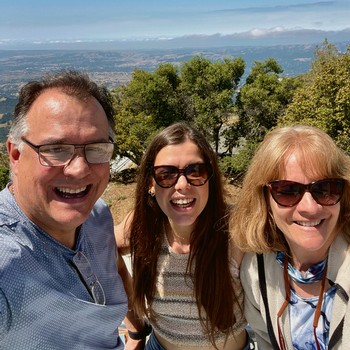 Before I came to Lodi, my impression of wine industries in general was that they are not always welcoming, especially to "outsiders." I did not know what to expect in my first few weeks in California. At first, I could not help feeling intimidated—even if that is something to be expected out of anyone—and afraid of having to break into tight-knit circles where everyone knows everyone. This was a challenge I had experienced previously in France, as someone coming from Spain.
In Lodi, I found, nothing could be further from the truth. If I had to highlight the most surprising, and simultaneously captivating, aspect of the wine industry in Lodi, it is undoubtedly the charisma and charm of its people. Regardless of their connection to the wine industry, I've built countless relationships in the barely six months I've been here. In most cases, almost instantly.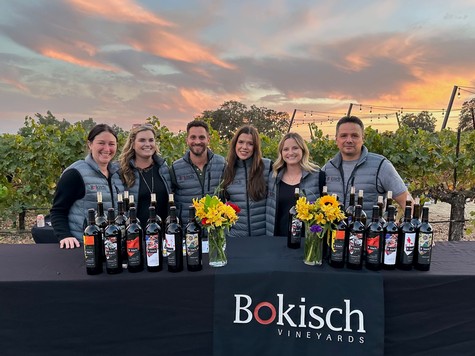 Whether it's in my personal or professional life, Lodi people have greeted me with open arms and warm hearts. Coming from thousands of miles away, I never expected that this small town in the Central Valley could so easily become like a home away from home.
With every invitation to learn and be part of people's lives in Lodi wine country, I've felt like one of their own (I guess the fact that all the invitations included a glass or two of wine helped), and have been able to discover and understand the magic of this hidden gem that is bound to be talked about.
Grapes are important in Lodi. It also has interesting terroir. But if anything, it is all about the people in Lodi.
So, to all of the wine lovers seeking new experiences, and to those who may still be a bit snobbish (especially, let's admit it, French readers), do as I did and let go of all your preconceptions. Come and experience Lodi for yourselves.
P.S.: Use your own judgment; you might end up staying three times longer than initially planned, as happened to me... so be careful!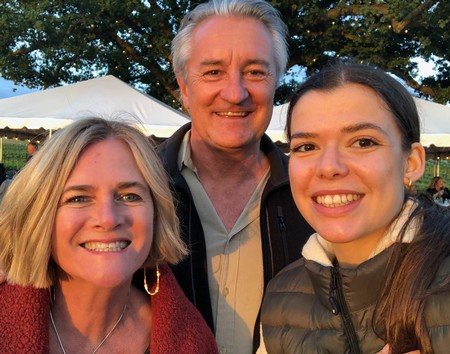 Comments