Letters from Lodi
An insightful and objective look at viticulture and winemaking from the Lodi
Appellation and the growers and vintners behind these crafts. Told from the
perspective of multi-award winning wine journalist, Randy Caparoso.

December 16, 2016 | Randy Caparoso
Ultimate Christmas case: the 12 most "Lodi" wines of 2016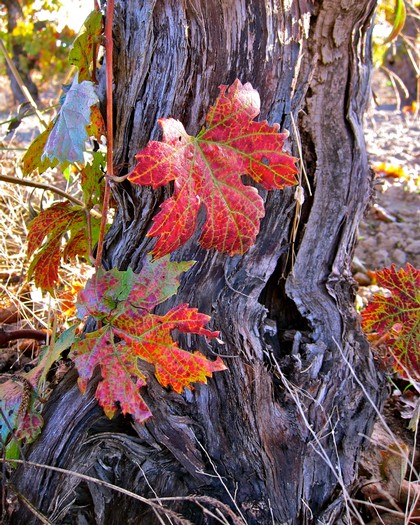 For Christmas, what do you give a Lodi wine lover who has tried most everything?
Our suggestion: a case of 12 Lodi grown wines, each showing what Lodi does best. And what Lodi does does great – generally from grapes more conducive to warm, steady Mediterranean climates and exceptionally deep sandy soils – it does as well or better than just about any other American wine region. That is to say, wines that are gentle, fresh, filling yet friendly, with a purity of fruit expression from beginning to end. If that's your cuppa, Lodi is for you!
Here's another thing about Lodi grown wines: where else do you find wines of first class quality generally priced well within the $18 to $40 range? A 12-pack of Lodi's finest wines never has to break the bank..
Hence, the following list of wines released over the past year that we think express Lodi's diversity of wine grapes, sense of place, and unbeatable value, released over the past year. Wines that are unique, original, and pure "Lodi.".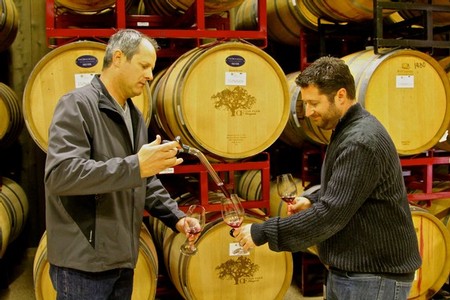 That said, a 12-bottle "Christmas" case that would please the most avid aficionados of Lodi wine:
2015 Oak Farm Vineyards, Lodi Chardonnay ($25) – Lodi may not be known for Chardonnay (yet!), but this bottling is a head-turner; expressing a Lodi sense of purity with an airy fresh, lemony crisp yet creamy smooth, exquisitely fine texturing. In other words, neither as watery, overly dry and sharp as many Chardonnays bottled as "unoaked" nor annoyingly fat, lumbering or "buttery" like most oak influenced California Chardonnays. What a refreshing departure! Thanks to the Oak Farm team's judicious, crafty approach to brightly scented Lodi grown fruit; with 50% native yeast fermentation, and just 25% traditional barrel fermentation and sur lie (i.e. spent yeast cells) contact.
2015 Markus (by Borra Vineyards), Lodi Nativo ($19) – It's official: starting next year the Borra Vineyards label will be dissolved, to be replaced completely by Markus Wine Co. (the Borra family will continue to focus exclusively on grape growing, while longtime Borra winemaker Markus Niggli takes ownership of the winery bond). It's wines like Nativo that bode well for the future (for the winery as well as all of Lodi) – a cutting-edge white wine blend of Kerner (52%), Riesling (29%), Bacchus (15%) and Gewürztraminer (4%), which also happens to be joyously light, dry, and refreshingly tart with sensations that are at once floral, minerally, white peachy and potpourri-ish, with silky-creamy suggestions. Californian originality at its best!
2015 Onesta, Bechthold Vineyard Lodi Cinsaut Rosé ($22) – Authentic dry rosé – that is, made from black skinned grapes picked early enough to retain fresh, natural acidity, the lightness of restrained alcohol, and mineral sensations avoiding overripe fruitiness – has recently become a Lodi pièce de resistance. Praise the lord and pass the bottle and aioli! Onesta's stands out because it is made from the choice sections of Lodi's historic, 130-year-old (!) Bechthold Vineyard, and because it's all there in the bottle: a translucent pink wine prickling the palate with sprightly, dancing sensations of first-strawberry-of-spring fruit with a lip smacking kiss of rhubarb, tinged with nuances of sweetly spiced, purple flower tipped sprigs of Provençal lavender.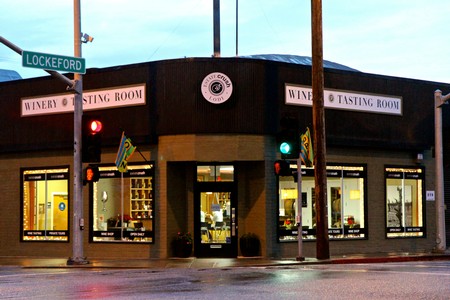 2013 Estate Crush, Bechthold Vineyard Lodi Cinsault ($26) – Each year Estate Crush is one of the dozen or so specialty producers allotted Cinsaut grapes from Bechthold Vineyard (managed by the Phillips family of Michael David Winery fame; but still owned by heirs of Joseph Spenker, who planted these ancient vines in 1886). This is as svelte and acrobatic a rendering of this heritage vineyard as you will find: soaring perfumes of fresh strawberry and pomegranate; sleek and limber, cozying up to the palate with the warmth of a baking strawberry-rhubarb pie. Christmas ham or roast beef, anyone?
2013 Bokisch Vineyards, Terra Alta Vineyard Clements Hills-Lodi Garnacha ($20) – The news is out: Lodi's mild Mediterranean climate – not quite as extreme in diurnal temperature swings as coastal regions of similar ilk (such as Napa Valley or Paso Robles) – makes this region ideal for the Grenache grape. Some have gone so far as to call Grenache "Lodi's Pinot Noir." Grenache is not Pinot Noir; but like Pinot Noir, its moderate tannin gives red wines a round, smooth taste. What's unusual about Lodi grown Grenache (called Garnacha by the Bokischs, since they use exclusively Spanish clones of the grape, sourced from their own travels) is its pervasive spice – billowing fragrances of sweet, cracked peppercorn-like spice mingling with milder earthy notes of wild, sage-like scrub and strawberry/cherry fruit qualities typical of the varietal. Imagine that with grilled pepper salmon, or lamb roasted with juniper and rosemary. Definitely "wine-of-the-year" material!
2015 MK (Michael Klouda) Lodi Carignane ($26) – It's a little freaky, but not an uncommon occurrence in Lodi; where obscure, long neglected old plantings suddenly produce a wine that screams, "I'm here!", like Horton Hears a Who! This one comes from a 1-acre stand of head trained vines – vestiges of a once larger planting, now replanted with newer, shinier plants on modern-day trellising – that came with a property recently purchased by Vino Farms viticulturist Chris Storm. This postage-stamp sized block is more like a family backyard than a "vineyard." Storm, however, managed to breathe life back into the ungainly old vines (planted in the mid-1960s), and it produced this inky dark red wine: gushing in aromatic black cherry/wild berry fruit; deep, broad, sturdy and velvety in the mouth; full bodied (14.15% alcohol) without being heavy and ponderous, and brightly fruited without being jammy or raisiny. In short, phenomenal as a pure, unfettered (i.e. not over-oaked or manipulated) rendering of this heritage grape – screaming to be respected once again.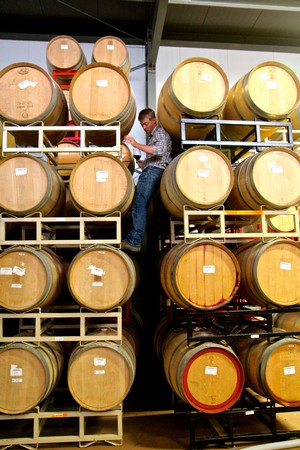 2014 Mettler Family, Lodi Aglianico ($40) – Talk about "classic": over 2,000 years ago, a wine called Falernian was considered to be the finest in ancient Rome – and therefore, in the entire civilized world. You can look it up. When you do, you will also find that most likely Falernian was made from the black skinned Aglianico grape, which is still cultivated along Central Italy's western coast. That's one reason to appreciate this bottling by the Mettlers, one of Lodi's most important premium grape growing families. The other reason is because this is a genuinely doggone-it-people-like-me red wine: teeming with compelling, intensely focused blackberry and baking plum pie-like aromas, tinged with licorice and finely polished vanillin oak subtleties; while fleshy, buoyant, layered yet zesty with dramatic, high flying flavors on the palate. Something to celebrate!
2014 Rippey Family, Lodi Petite Sirah ($20) – Petite Sirah has been called the "Rodney Dangerfield" of red wines. We're not completely convinced, because there sure seems to be a heckuva lot of Petite Sirah lovers, as boisterous as the wines themselves. If you like a big, chunky yet smooth, pungent red wine, there's a good chance you'll like Petite Sirah; but not all of them, since some Petite Sirahs can be coarse, clumsy or tough – like chewing an old shoe. But when Petite Sirah is good, it tastes like the Rippey Family's exacting, amiable rendering: saturated in peppery spiced blueberry-like fruit, tinged with sweet toned kitchen herbs; and certainly "big" enough (14.9% alcohol), its generous, fleshy qualities flexed by slightly gripping tannin and an intoxicating dose of smoky/toasty oak.
2015 St. Amant, Leventini Vineyard Lodi Barbera ($18) – No black skinned grape retains as high a natural acid balance as Barbera; which is why, in Lodi's steady, warm yet mild Mediterranean climate, the grape can thrive – producing fruit forward red wines, sans the sharp acid bite more typical of Barberas from Northern Italy or other regions. St. Amant's 18th vintage of this varietal remains a Lodi standard bearer: positively plump in black and red fruit (black cherry/cranberry) aromas; the varietal's characteristic tartness tasting almost sweetly entwined with a high toned fruit profile, sharpening up a full, fleshy feel, pliant yet sinewy tannin, and faint smidgens of American oak.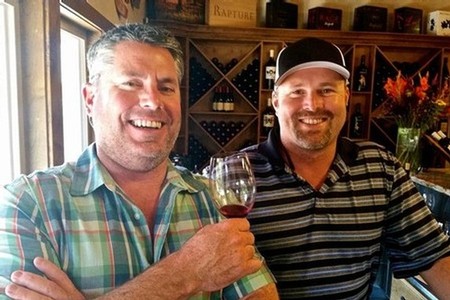 2013 Fields Family Estate, Lodi Syrah ($24) – Syrah has not been "cool" for some time now, which is all the more reason to give kudos to this winery for sticking to that basic article of Syrah fan-dom: this is one of the great, classic reds of the wine world, dammit. Fields Family, in fact, makes one of the best (bar none) on the West Coast, especially considering its typically "Lodi" value pricing: beautifully fragrant and floral – in a penetrating violet and rose petal nuanced sense – and filled to the brim with rich, meaty, full sensations, ringing with vibrant natural acidity.
2014 Earthquake, Lodi Zinfandel ($26) – Michael David Winery produces three different varietal reds under their Earthquake label each year; and each year, one of them seems to stand out among the rest. This time around, it's their 2014 Zinfandel, which is tasting omigosh-by-golly amazing, starting with a mesmerizing, autumn berry-pie aroma animated by nostril-ringing peppery spice; these same vibrant sensations following up in dense yet luscious waves across a full body (this is an "Earthquake," after all), lavished with sweet oak subtleties, yet truly hitting all the notes in unerring tone, scale and harmony – everything anyone could ask for in a generous yet keenly balanced Zinfandel. Bravo!
2014 Lodi Native (by Macchia Wines), Maley's Lucas Rd. Vineyard Mokelumne River-Lodi Zinfandel ($35) – Last week (early December 2016) winemakers belonging to the groundbreaking Lodi Native project (Lodi Zinfandel specialists producing low-intervention, native yeast fermented, neutral oak aged styles of the varietal from heritage sites) sat down to a blind tasting and self-evaluation of their own wines. Their consensus: this particular bottling, crafted by Macchia's Tim Holdener from a vineyard farmed by Maley Bros.'s Todd Maley, is as "complete" a Zinfandel as any Zinfandel purist could ever want. The nose – punctuated by peppery spiced blueberry and cranberry notes, with the mildest touch of earthy loaminess – is classically "Lodi" (at least for the west side of the Mokelumne River Viticultural Area). But what really distinguishes this Zinfandel is the way it fills the palate from front to back, in the middle and side-to-side; bright, seamless, rich, cozy, almost sneaky sensations that simply never quit in pure, unfettered, lovable Lodi Zinfandel-ishness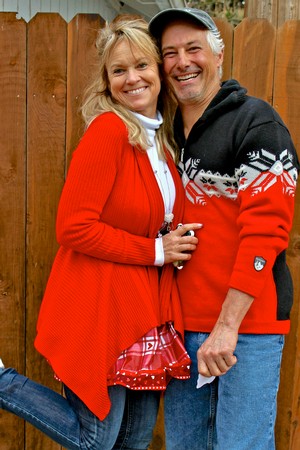 Comments