Letters from Lodi
An insightful and objective look at viticulture and winemaking from the Lodi
Appellation and the growers and vintners behind these crafts. Told from the
perspective of multi-award winning wine journalist, Randy Caparoso.

December 27, 2020 | Randy Caparoso
The small steps of Lodi growers led to giant leaps for Lodi wine country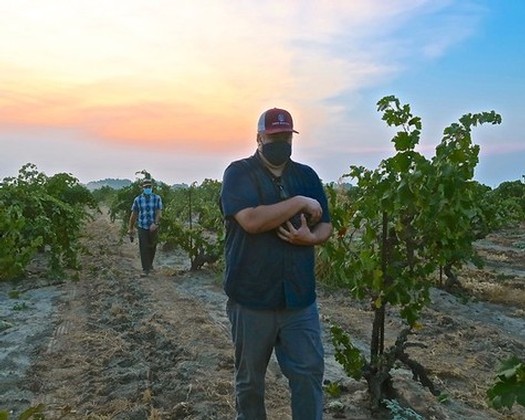 It's been a quiet year for all of the West Coast wine regions. A pandemic will do that for you. The 2020 California wildfires were absolutely no help.
There were no wildfires in the areas immediately around Lodi, but the 2020 harvest was conducted largely under cover of a smoky, sky high dome.
Media coverage has been largely quiet over the past year as well. Not just for Lodi, but for all the wine regions. The pandemic will do that for you, too. But just before all heck broke loose, in mid-March of 2020 Isaac Baker shared a few kind words in his terroirist.com wine blog. Posted Baker:
I've been a fan of wines from Lodi for a long time, and it's been interesting to follow them for these past ten years or so. Lodi wines are all about diversity, as the wines in this report show. With old vines, diverse soils, and tons of different grape varieties, winemakers have a lot to work with. There are small lot, old vine, bright and vibrant styles, and large production, jammy, fun styles, and everything in between, really. In addition to all the classic California staples, I enjoy wines made from Spanish, Italian, German and Austrian grapes, too.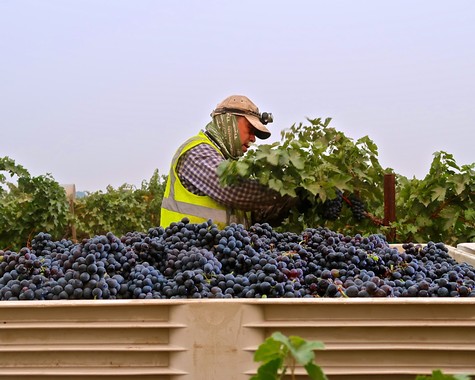 In Baker's aforementioned report, he submitted glowing reviews of wines by local wineries such as Acquiesce, Bokisch and Markus, as well as Lodi-grown wines by non-Lodi producers such as Alquimista ("a really special" ancient vine Zinfandel), Precedent (an old vine Carignan "treasure") and Turley (ancient vine Zinfandel that is "very special... bright, elegant and precise").
Baker's citing of Lodi wines crafted by exceptionally talented winemakers based outside of Lodi echoed the more high profile print article authored by San Francisco Chronicle's Esther Mobley in November of 2019. Mobley's article was entitled "We've gotten it all wrong about Lodi Wine," in which she admitted, "I initially got interested in Lodi because I saw that talented minds from Napa and Sonoma... were buying fruit from there.
"But I fear," wrote Mobley, "that the narrative of Lodi is resting too much on the big-name out of towners. It's certainly a nice validation of Lodi's terroir that these Napa and Sonoma folks want to make these wines, but they tend to distract from the skilled winemakers who are actually from Lodi. There are excellent wines being made from Lodi grapes in Lodi by Lodi natives — and yet too often we exclude those wines from the conversation."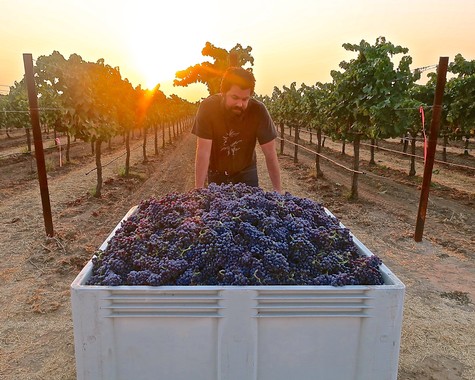 Enfield Wine Co.'s John Lockwood, one of the latest of the talented, independent Napa Valley-based artisanal vintners now sourcing grapes from Lodi (in this photo, 2020 Abba Vineyard Grenache)
Journalists like Baker and Mobley deserve all the kudos in the world for recognizing Lodi for what it is—a good place for wine grapes, farmed by exceptional winegrowers. They are, in fact, applying the common sense implemented by those very same "big-name out of towners"—including vintners like Tegan Passalacqua (Turley and Sandlands), Nathan Kandler (Thomas Fogarty and Precedent) and Greg La Follette (Alquimista)—who have been sourcing grapes from Lodi despite the region's reputation for, as Mobley put it, "cheap, jammy and sickly sweet wines."
But there is also something ironic about these writers' epiphany: Lodi does, in fact, supply the vast majority of grapes going into California's "cheap" wines. Most of the wines sold in the U.S., after all, are priced well less than $12. The grapes going into those wine have to come from somewhere. This is the Lodi winegrowers' bread and butter.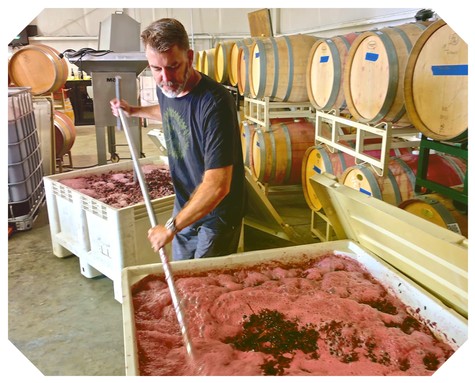 Most of today's wine journalists, however, are a little too young to remember where, 50 years ago, a huge chunk of the grapes going into California's cheapest wines came from—Napa Valley and Sonoma County. The reason why, not too long ago, the giant producers like E. & J. Gallo used to source more than half of the grapes coming out of these two vaunted regions was also a matter of common sense. Because Napa and Sonoma are good places to grow grapes.
But the world has been catching up with Lodi. In our previous post we noted that this past year Wine Enthusiast Magazine named Michael David Winery their "American Winery of the Year." Considering the fact that there are some 11,000 wineries in the entire country, that's pretty good.
This piece of good news brightening an otherwise parsimonious vintage follows a number of other well-deserved recognitions garnered by various Lodi entities over recent years. Talented winemakers and imaginative marketing helps, but as the old adage goes, wine quality is grown in vineyards, not manufactured in wineries. Especially for a region like Lodi, where conscientious sustainability is a big deal.
And neither are we talking about any ol' "wine quality." We're talking about quality that is now considered on the par with the best in the country, if not the world.
That said, a look back at recent highlights: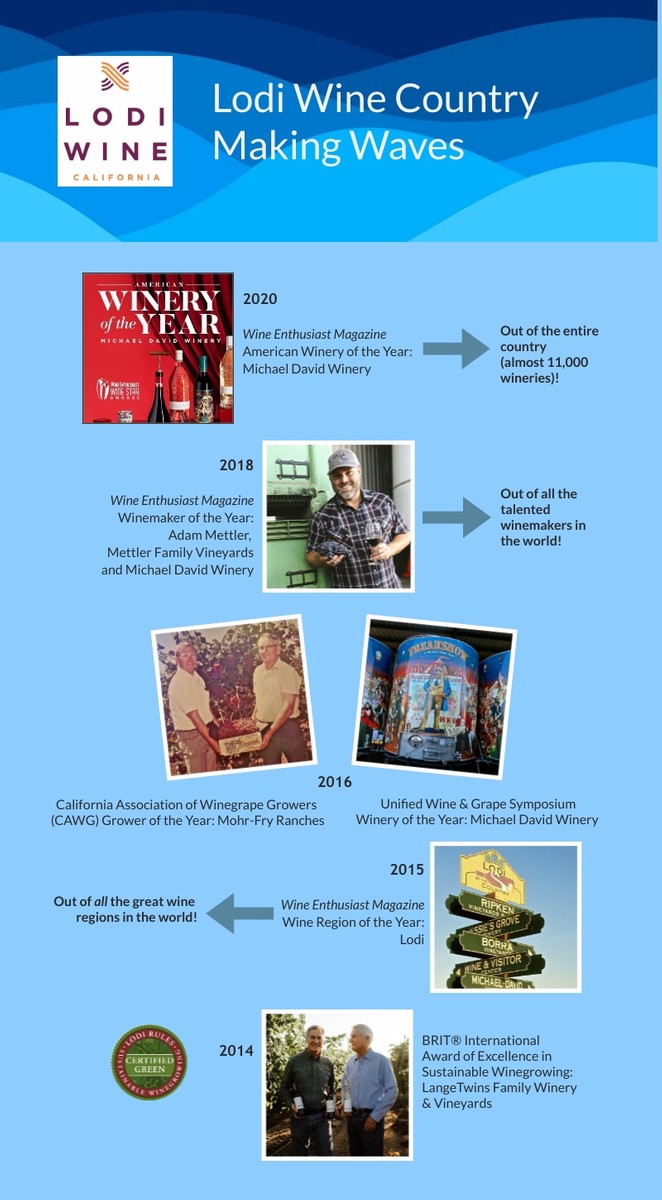 Comments