Letters from Lodi
An insightful and objective look at viticulture and winemaking from the Lodi
Appellation and the growers and vintners behind these crafts. Told from the
perspective of multi-award winning wine journalist, Randy Caparoso.

December 5, 2017 | Randy Caparoso
The 12 most interesting Lodi wines of 2017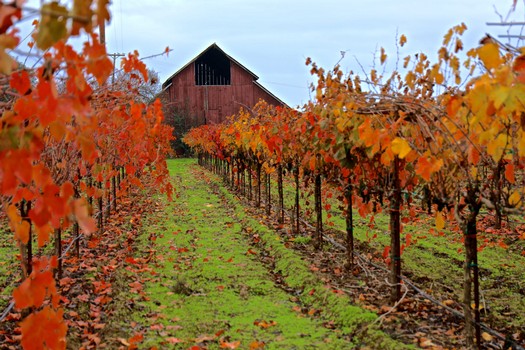 Every year since 2010 we have presented our "12 Most Interesting Lodi Wines of the Year." It's an enjoyable experience, if you sip it with the proper amount of levity.
Think of the raised eyebrow of the famed "Most Interesting Man In the World." The older, silver haired version, not the hunkier new one. Who else, for instance, has never had to make a reservation on Valentine's Day? Who once ran a marathon because it was on his way? Whose business card says, "I'll call you?" And who was finally seen leaving, on his way to Mars (after handing keys to his luxury car to a Tibetan monk), with the words, "His only regret is not knowing what regret feels like?"
This is how we think of Lodi wines. Where wines from other wine regions zig, Lodi wines zag. Lodi wines are occasionally "big" and "opulent"– the way most 100-point critics seem to prefer American wines – but in far fewer cases than you may think. When grown and produced truer to the appellation, Lodi wines tend to be more gentle and restrained; often with as much spice, earthiness and other non-fruit qualities (unusual for California wine) as so-called varietal fruit qualities.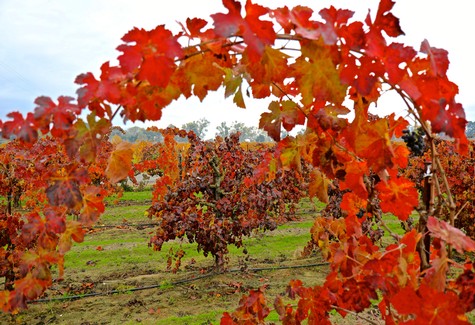 In fact, it is a mistake to expect the better Lodi wines to conform to "varietal" expectations. Like many of the wines grown in parts of the world other than California, the finer examples of Lodi wine seem to dance to a beat of a different drum. They are establishing their own benchmark; an outlying standard deviation. You know – sort of like the Most Interesting Man In the World, whose former landlord uses him as a reference.
What this isn't is a "Best" list. We don't trust "Best" lists. Between the distinctive qualities of individual wines, vineyards and regions, the sensibilities of grape growers, the predilections of winemakers, and above all, the widely varying tastes of wine lovers, there is no such thing as a credible "Best" list. Whenever anyone tells you they have a list of "Best" wines to share, you should run out the door screaming.
That is why we pick and choose our most interesting wines of Lodi: These are the wines that best represent the different things the Lodi wine region is doing. The wines that defy expectation – especially if you are more accustomed to wines from other regions.
The thinking being, why in the world would anyone want Lodi wines that taste like they're grown in Napa Valley, Walla Walla Valley, Happy Canyon, or any of America's other distinctive (and laudable!) wine regions? We love them all for being what they are; including those of the Lodi Viticultural Area. Hence, the following 12 wines are the ones that seem to be doing the most to carve out the region's own niche in the world of wines; at least here in 2017: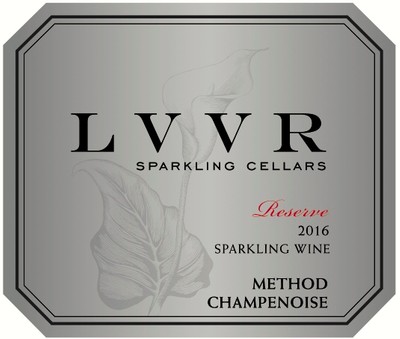 2016 LVVR Lodi Reserve Sparkling Wine ($34 )
It seems counter-intuitive that Lodi grown méthode Champenoise style sparklers should be markedly dryer than typical commercial sparklers from both the rest of California and Champagne, France itself. But the fact is, the sparklers of Lodi's LVVR Sparkling Cellars – a line-up consisting of a Brut, Blanc de Blancs, Rosé, and now this Reserve cuvée – are precisely that. LVVR's Reserve is a "Natural" style of sparkler – finished with nary a gram of residual sugar, on a base wine of 60% Pinot Noir and 40% Chardonnay, all grown in Lodi. Its nose is clear as a bell with ringing perfumes of citrus, toasted almonds, rising bread dough and bare smidgens of fire toasted wood – harmonious sensations extending into satin smooth, crisply balanced sensations on the palate. Bottom line: If you prefer your bubbly desert-dry, you have to come to Lodi to get it. Visit emdwinemaking.com.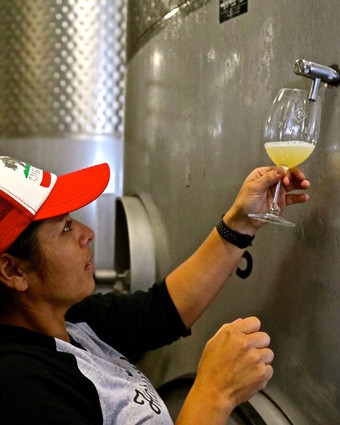 2016 Peltier Winery, Lodi Sauvignon Blanc ($18)
This is the way bone-dry Lodi whites turn out when fruit is picked early enough (at 19.0° to 20.0° Brix) to achieve moderate alcohol and crisp natural acidity. Peltier winemaker Susana Vasquez also craftily employs partial skin fermentation (about 60%) to pull out all the aromatic complexities intrinsic to the grape: a core of puristic, herby-green, citrusy fruit highlighted by floral tropical notes; and on the palate, a razor-sharp acid balance underlining lemony crisp, silken sensations with the precision of a Japanese steel knife, yet tasting as light as air – Lodi-fresh air. The epitome of why more and more wine lovers are coming around to the fact that Lodi's sandy loam soils may, indeed, be more conducive to white wines than to reds. Visit peltierwinery.com.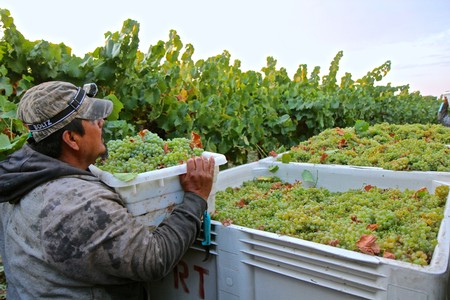 2016 Paskett, Silvaspoons Vineyard Lodi Verdelho ($28)
You can't give Lodi enough props for being the perfect environment for Verdelho. This Portuguese varietal, and bottling, is an essence of contemporary style white wine: super-sleek, steely, everything in its place – vivid perfumes (like lime, lemon balm and citrus flowers), live-wire natural acidity, a sukoshi touch of silkiness in the texture, 100% oak-free (no clumsy tannin), and the light and airy feel of restrained alcohol, allowing the lemon/lime sensations to glide effortlessly across the palate. Visit paskettwinery.com.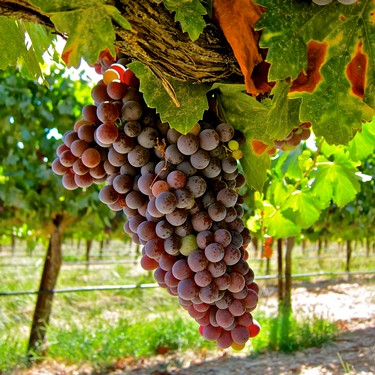 2015 Bokisch Vineyards, Terra Alta Vineyard Clements Hills-Lodi Garnacha ($20)
There's something about Lodi's particularly moderate brand of Mediterranean climate that seems perfectly conducive to the Grenache grape, and it's about time that this fact becomes better known. The Bokischs label their iteration "Garnacha" because of their use of their own clonal material sourced directly from Spain. You will not find a prettier, more delicate, and more spice pronounced style of this varietal red in the entire West Coast (we know because we've done the blind tasting, comparing the best to be found). The nose is exuberant with strawberry/cherry tinged with cracked black pepper; with restrained sweet oak lending anise/clove nuances to the penetrating spice. Lively, lanky, mouth-watering sensations are supported by finely rounded tannin, allowing the spiced red fruit to evolve with pomegranate-like zest and freshness. Find at bokischvineyards.com.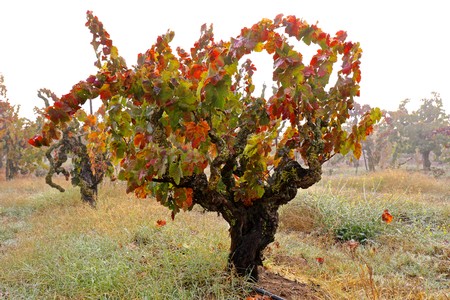 2014 Klinker Brick, Lodi Carignane ($25)
Good ol' head trained, spur pruned, free standing Carignan had its heyday in California during the '60s and '70s, when it was the most widely planted wine grape of any sort in the state. By the 1980s, Lodi growers were pulling out Carignan acreage by the hundreds when the market demand shifted to Chardonnay, Cabernet Sauvignon, Sauvignon Blanc, Merlot, and other "premium" varieties. But guess what? There's a reason why Carignan was there in the first place – because it makes beautifully balanced, aromatic red wines, with a penchant for more natural acidity than just about any other grape other than Barbera. Which is the beauty of this bottling by Klinker Brick, sourced from an east-side Mokelumne River-Lodi block originally planted in 1906. Its baking cherry pie-like varietal aroma is pure and ravishing, underscored by strictly neutral oak; fleshy, round, seamless fruit qualities smooth over the palate in velvet layers, finishing with bright, bouncy, balanced sensations. This is what "ancient vine" winemaking is all about, and what keeps Lodi special. Visit klinkerbrickwinery.com.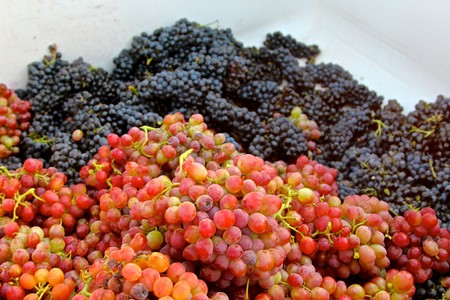 2016 Alquimista, Jessie's Grove Ancient Vine Lodi Zinfandel ($51)
Alquimista winemaker/co-owner Greg La Follette – who works out of his Sebastopol, Sonoma winery – is far better known in the wine universe for his pristine, almost feral, terroir driven styles of North Coast Pinot Noir and Chardonnay; certainly not for Zinfandel. But this bottling is what happens when a Burgundian style vintner gets ahold of fruit from the oldest Zinfandel planting in all of Lodi: Jessie's Grove's Royal Tee Vineyard – a small, mixed block of own-rooted vines consisting of barely 75% Zinfandel, with an uncommon (compared to typical California field mixes) balance of Carignan, Mission, Tokay and Black Prince, all planted in 1889. La Follette picks every one of these grapes to execute an authentic field-crush; utilizing partial whole-cluster/whole-berry fermentation to achieve a style of Zinfandel that is more Pinot Noir-like in structure (velvety, long, layered and delicate medium body, revved up by zesty natural acidity) and unlike any wine in the world in aroma and flavor (pumpkin-spiced plum, blueberry/cherry, and almost tropical white peach/jasmine-spice fragrances). This is not so much "Lodi" style Zinfandel as it is "Jessie's Grove/Royal Tee" Zinfandel (in Lodi mixed grape "Zinfandel" blocks were weeded out long ago by the vast majority of growers). If this wine was the Most Interesting Man In the World, you'd have to cite the time when opportunity knocked and he wasn't home – and so opportunity waited... until now for this singularly unique wine to be crafted. Available through alquimistacellars.com.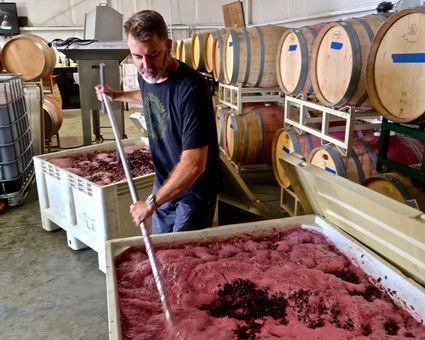 2014 Fields Family, Lot 13 Vineyard Lodi Tempranillo ($28)
This Spanish grape has made itself so comfortably at home in Lodi, you'll find more Tempranillo than varietals like Cabernet Sauvignon or Merlot in Lodi's tasting rooms. Hey, that's the way Lodi rolls, thank goodness. It is Lodi's benign Mediterranean climate that Tempranillo loves, because it is yielding rich flavors and sumptuous textures in multiple Lodi topographies – from the flat, deep sandy loams of Mokelumne River to the gravelly pink clay of Jahant and the rolling, cobbly clay hillsides of Clements Hills. Fields Family's latest bottling comes from a particularly deep pocket of riverside sand on Mokelumne River-Lodi's east side; and typical of the sub-appellation, earthy notes of loam and forest floor mingle with plummy, black cherry and dusty rose petal fragrances, while the feel is velvety smooth yet fleshy, finishing with a roasted dark coffee richness. Order through fieldsfamilywines.com.
2012 Fenestra Winery, Silvaspoons Vineyards Lodi Touriga ($27)
Although Fenestra Winery is located in Livermore Valley, over the past 15 years this winery has been putting together a fantastic portfolio of Lodi appellation wines crafted from Portuguese grapes cultivated by Sivaspoons Vineyards' Ron Silva (on top of Spanish inspired wines grown by Lodi's Bokisch Ranches). Their 2012 edition consists of roughly equal proportions of the rare, perfumey Touriga Francesa and legendary, powerful Touriga Nacional grapes; combining for a gloriously scented nose of outwardly flowery notes suggesting edible marigolds and dried hibiscus, underscored by blackpepper spice, plummy black fruit and whiffs of tobacco. A dense, meaty feel is zesty with natural acid; appealingly svelte and pliant despite a core of muscular tannin. Seek and you shall find at fenestrawinery.com.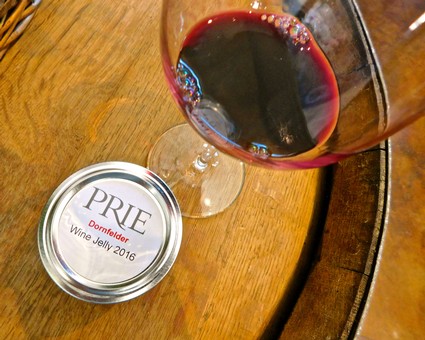 2016 PRIE, Mokelumne Glen Vineyards Lodi Dornfelder ($27)
Most Americans are unfamiliar with Dornfelder – a German crossing that produces perfectly delicious and interestingly deep flavored, if light feeling, red wines. But why import red wines from Germany when there's so much more from elsewhere around the world? One taste of PRIE'S opaque, vivid, inky-black/purplish Dornfelder – grown in the Koth family's Mokelumne Glen Vineyards, smack dab in the middle of Zinfandel country – and you may wonder why Dornfelder is not more widely planted around the world, let alone in Lodi. Yet, here it is: an authentically deep, concentrated red wine; in the nose, mercifully free of oaky obstructions and suggestive of blackberry jam and roasting coffee spices; and even more amazingly, a densely packed, zesty, lip smacking feel of wall-to-wall flavors carried in a medium bodied (just 12.7% alcohol) structure. We'll refrain from another Most Interesting Man In the World analogy – but you get the picture. Visit priewinery.com.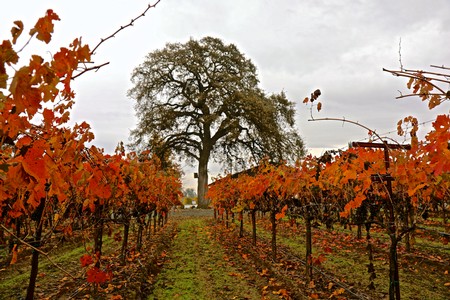 2014 Heritage Oak, Hughes Vineyard Lodi Charbono ($28)
There is a time and place for round, gentle red wines, and a time and place for something solid as a rock; particularly for a charred rare steak, right off the grill. Cabernet Sauvignon, of course, is good for that, but you can get Cabernet anywhere. But how often do you find genuinely good, sculpted Charbono, which used to be one of California's most important grapes before everyone went crazy for Cabernet, Merlot and Pinot Noir? Lodi is one of those places where the grape abides; particularly Heritage Oak's, with its aroma of bloody beef mixed with black fruit steeped in richly seasoned broth. The feel is dense, toothsome, and weighty with tannin – although without the excess of alcohol (a moderate 13.1%) and oak (mostly neutral wood) – while cutting with the zesty fruit acid natural to the grape. This is why California Charbonos of lore (particularly the Inglenooks of the '40s, '50s and '60s) were known as 20 to 30-year wines. A hard wine is good to find. Visit heritageoakwinery.com.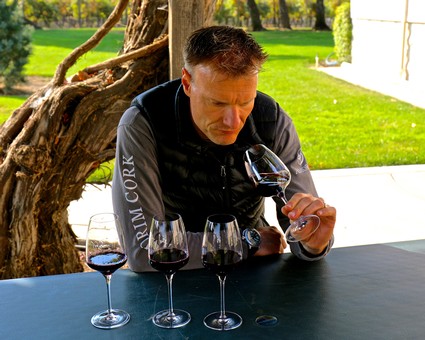 2015 Markus Wine Co., Lodi Sol ($39)
While blended red wines are now all the rage, this bottling by Swiss-born winemaker Markus Niggli – with his penchant for practices like native yeast fermentation and minimal oak – is more than just another pretty label. For Sol, Niggli weaves his best barrels of Petite Sirah (42%), Syrah (37%) and Mourvèdre (21%). The result is something that is vaguely Southern French or Rhône Valley-ish – particularly its flowery fragrance hinting at violet but more like blueberry, with underlying notes of forest floor, raw chocolate and pipe tobacco – but with the luscious, soaring notes and fleshy feel more akin to wines of California persuasion. On the palate, the blueberry turns into framboise-like raspberry sensations, while strapping yet rounded tannin from the Petite Sirah holds everything together, and judiciously toasted oak adds savory, smoky-bacon qualities in the finish. The wine, as it were, is aptly named because it expresses the vivid, ringing fruit so common to wines grown under the Lodi sun and its Mediterranean climate, while the earthy touches recall the wild, elusive qualities reminiscent of Southern French reds. Find at markuswine.com.
Uvaggio, Lodi Vermentino Passito ($20; 375 ML)
A phenomenal, sweet, dessert style brassy-golden white crafted from grapes dried upon the vine (inspired by the passito style sweet wines of Southern Italy) until they reach an almost raisined sweetness (harvested at 36.0° Brix). But because it is Vermentino – and not Moscato, Riesling, or any of the more flowery scented grapes typically used to make sweet wines – Uvaggio's Passito has more of a mix of scrubby herbs, dried grass and wild honey in the nose (as opposed to apricot or peach nectar); and on the palate, the wine is light, airy and citrusy fresh – its sweetness delivered in a silken fine, dancing texture, with a smack of lemon peel towards a deft and filagreed finish. Another one of Lodi's Most Interesting Wines In the World! To find, visit uvaggio.com.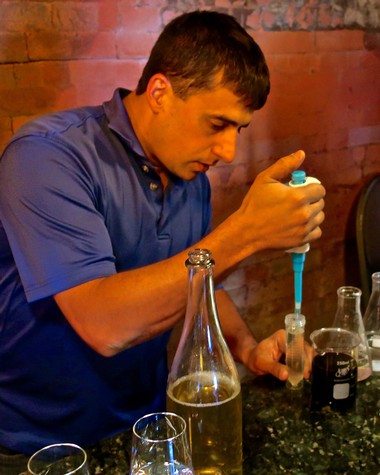 Comments