Letters from Lodi
An insightful and objective look at viticulture and winemaking from the Lodi
Appellation and the growers and vintners behind these crafts. Told from the
perspective of multi-award winning wine journalist, Randy Caparoso.

July 31, 2023 | Randy Caparoso
Tegan Passalacqua's latest Sandlands releases signal an abiding commitment to Lodi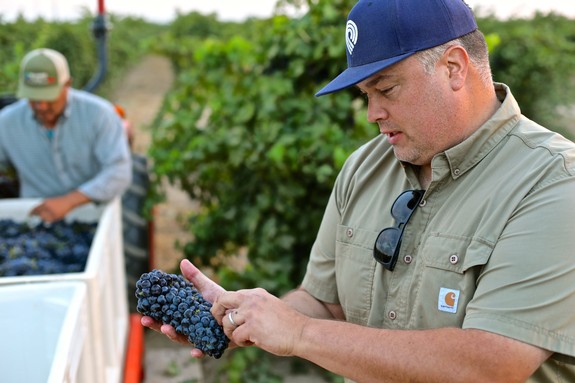 Last year (2022) marked Tegan Passalacqua's twentieth year with Turley Wine Cellars; most of that time spent as this iconic brand's director of winemaking. 2022 was also the thirteenth vintage of Passalacqua's personal brand, called Sandlands.
Both Sandlands and Turley are significant to the Lodi appellation because of the two-way-street relationship between the brands and grapes. Turley, to begin with, remains the nation's most prestigious producer of California Zinfandel and Petite Sirah, and the wines are sold in nearly every American market from Hawaii to New York.
Sandlands is much smaller: As of today, production is up to 4,000 cases, pretty much a maximum for a one-man operation, run by a winemaker whose day job obviously keeps him busy. According to Mr. Passalacqua, the high profile of his exclusive brand is driven by the fact that 75% of Sandlands wines are sold direct to consumers, residing in markets across the country. 25% of Sandlands wines go into distribution, but only in California, New York/New Jersey, North Carolina and France.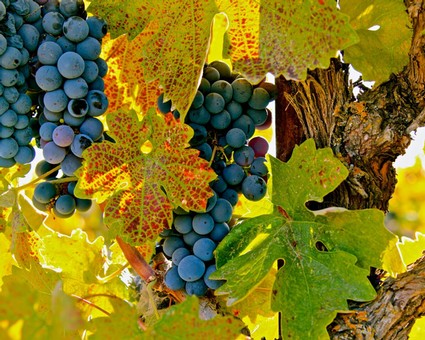 However, it is not so much the market reach of these two brands that make them important to Lodi, it is what they stand for: Across the board, native yeast fermented wines that see cellaring falling under the category of "minimal intervention." While traditional in much of the Old World, minimalistic wines in the U.S. are still considered unconventional. Water is never added to lower alcohol. Wines are not "adjusted" with acid or enzymes to make up for perceived shortcomings. Wines are allowed to taste exactly like the grapes they come from, for better or worse. The French would describe this hands-off approach to wine production as terroir focused; that is, grown and crafted to taste like where they come from, plus all the vagaries resulting from vintage variations.
This means, for example, that a Turley Zinfandel from Lodi's Kirschenmann Vineyard—an ancient vine block (planted in 1915) owned, as it is, by Mr. Passalacqua himself—is made to taste as much as possible like a Zinfandel that comes from Kirschenmann; as opposed to a Zinfandel coming from Lodi's Steacy Ranch barely a mile away, a Zinfandel from Judge Bell Vineyard 50 miles away in Amador County, from Hayne Vineyard 84 miles away in Napa Valley, from Ueberroth Vineyard more than 236 miles away in Paso Robles, or any of the other thirty or so vineyard-designate Zinfandels bottled by Turley each year.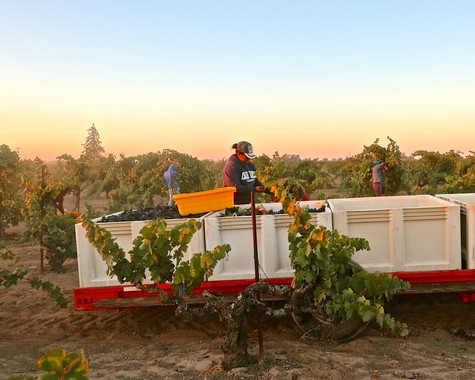 In other words, the Zinfandels carrying vineyard designations on Turley labels are not made to taste like "Zinfandel." The wines are crafted to capture sensory attributes specific to each place, regardless of anyone's expectation of varietal (i.e., grape related) character.
This approach is important to a region such as Lodi because the goal of Lodi grape growers is to familiarize as many professionals in the wine industry as well as consumers with the specific tastes of grapes grown in Lodi. Qualities that you can get only in Lodi. The basic thought process being, to know, know Lodi is to love, love Lodi. Lodi grown wines sold under Turley and Sandlands labels do precisely that.
In my most recent conversation with Mr. Passalacqua this past weekend, he took the time to explain: "Although I produce Sandlands wines from Contra Costa, Amador, Napa, Sonoma, San Benito, Santa Clara and Santa Lucia Highlands, half of my Sandlands production by volume is grown in Lodi. This includes six different bottlings—a Carignan, a Zinfandel, Cinsaut from the Kirschenmann as well as Bechthold vineyards, a Red Table Wine [1/3-blend of Kirschenmann Zinfandel, Bechthold Cinsaut and Spenker Carignan], and a Chenin Blanc."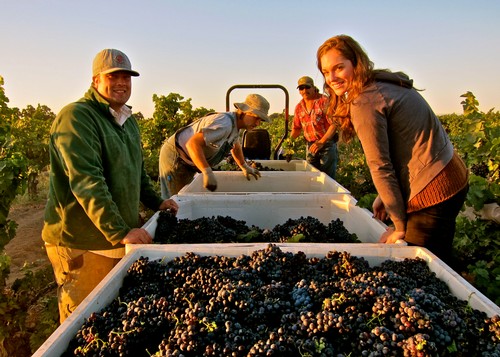 The importance of Lodi is also reflected in the total production of Turley Wine Cellars. Says Passalacqua, "By volume, at least 30% of all Turley wines come from Lodi. For instance, Turley's Juvenile Zinfandel [i.e., a multi-regional blend consisting of wines sourced from 6- to 25-year-old vines] represents a quarter of Turley's entire production, and 25% of that wine comes from Lodi. We produce four vineyard-designates from Lodi [a Bechthold Vineyard Cinsaut, and Zinfandels from Kirschenmann, Steacy and Dogtown vineyards). We also source from Lodi's Schmiedt Ranch [planted in 1918], which goes into the Turley Old Vines [another multi-regional blend consisting of up to 25 vineyards with an average age of 89 years].
"2022 was our fifteenth vintage of Bechthold Cinsaut, and our twenty-fifth vintage of Dogtown Zinfandel." Hence, as anyone can surmise, it would be an understatement to say that Turley and Sandlands are committed to Lodi.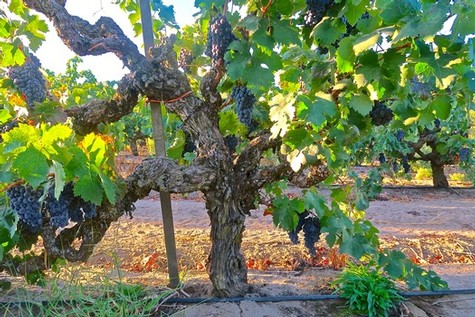 Fall releases of Sandlands Lodi wines
This past weekend I tasted a total of nine Sandlands wines, all from the 2021 vintage, scheduled for release in the Fall of 2023. Reflecting on the evolution of the brand, Passalacqua said: "The first commercial vintage of a Sandlands was 2010. The idea of Sandlands originally started when I realized that all the vineyards I was most attracted to were own-rooted, growing in sand. It's sandy soils that allow grapevines to survive on their own rootstocks for over 80 or 100 years.
"The ability to work with own-rooted vines is truly special. In France, they'd love to have what we have—a treasury of own-rooted vines. Sandlands is dedicated to that. Stylistically, Sandlands wines are generally wines picked at lower Brix [i.e., sugar reading] to get more of a suave tannin and good acid backbone. I also wanted to make something a little different from Turley—whereas most Turley wines see about 20% new oak, and a combination of American and French oak, Sandlands wines are aged only in neutral [i.e., barrels old enough that they no longer impart "oak" flavors per se] French oak."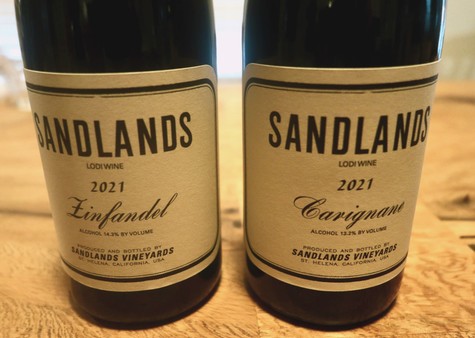 2021 Sandlands, Lodi Zinfandel ($32)—Medium ruby color belied by ultra-bright, soaring perfumes suggesting Bing cherry and smidgens of kitchen spice Passalacqua likens to herbes de Provence. On the palate, a medium-full bodied wine defined more than anything by a driving acidity that prickles all parts of the palate and delivers meaty flavors that flow with sumptuous texturing, adding up to both sensuous and visceral experiences.
Passalacqua put in his two cents: "I get a savory experience in this wine, like lamb cooked with Provençal herbs, wild fennel and licorice. After a few minutes, the cherry/fruit nose veers into violet, and the wine becomes very floral.
"Although I purchased Kirschenmann Vineyard in early 2012, my original agreement with [Turley Wine Cellars proprietor] Larry Turley was that I would not produce a Kirschenmann Zinfandel under the Sandlands label. The first few years that I owned the vineyard, all the grapes were sold to Turley and a few other wineries.
"In 2014 I produced the first Sandlands Chenin Blanc from Kirschenmann. That same vintage, I bottled a Carignan from Bishofberger Vineyard in Lodi.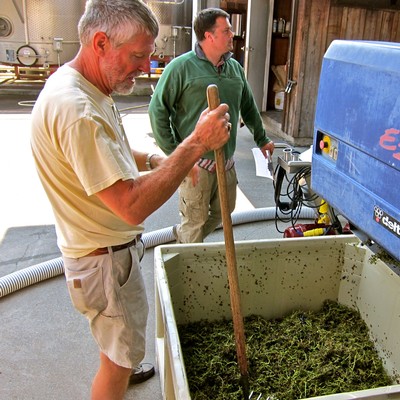 "By 2018 Larry finally came around to the idea of a Sandlands Zinfandel from Kirschenmann, and so 2018 was the first vintage of Sandlands Zinfandel made exclusively from my own vineyard [although, since 2018, Passalacqua has never bottled the wine as a vineyard-designate—the label simply says "Lodi Zinfandel"]. 2018 was significant because that was the year Sandlands production was expanded, and I began bottling a Cinsaut from Bechthold Vineyard as well as a Carignan from Spenker Ranch."
2021 Sandlands, Lodi Carignane ($28)—Purplish ruby color, a little deeper than that of the Sandlands Lodi Zinfandel. The nose is super-deep and intense with black cherry accentuated by floral notes suggesting violet and lavender, underscored by earth tones suggesting resuscitative (at least to a gardener) loam. On the palate, similar to the Sandlands Zinfandel in that rich, sumptuous flavors are driven by energetic acidity, giving bright, uplifted flavors unperturbed by rounded tannin of moderate density. The fact that (also like the Zinfandel) oak is not a factor as a flavor element helps the zesty cherry/red berry fruit profile of the variety and the earth tones reflecting the place (typical of west side Mokelumne River-Lodi wines) shine clearly in resonating fashion.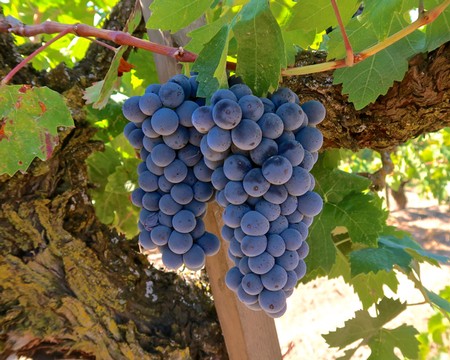 As with the Zinfandel, there is no vineyard identification on the label, although the wine is sourced entirely from Lodi's Spenker Ranch, consisting of own-rooted vines planted in 1900. Verbiage (or rather, lack thereof) is all part and parcel of Passalacqua's minimalist philosophy, also reflected in the plain looking label. "Is it not the wines that say the least on the label that express the most in the bottle?" asks Passalacqua, referring to the plethora of famous French wines known for minimalist labels.
Adds Passalacqua, "The natural acidity is such that you get an orange zest quality, almost like the taste of blood orange, mingling with the chalky minerality and the waft of floral notes in the nose.
"We can get this freshness and purity of taste by picking early enough to that the wine finishes at just 13.2% alcohol. Unlike the Zinfandel [which is destemmed], we ferment the Carignan with 100% whole cluster, with pump-overs to avoid reduction [i.e., off flavors resulting from contact with dead yeast cells], and of course, all native yeast, no acid adds or new oak, aged only in 3- to 8-year-old barrels."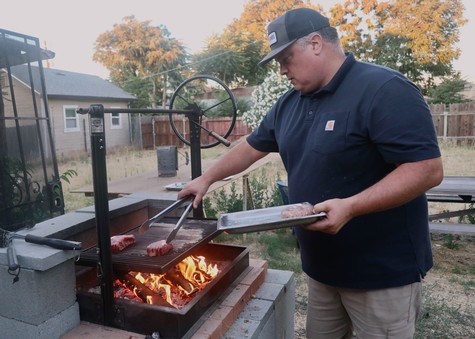 While Passalacqua owns a vineyard and home in Lodi—or to be more specific, in Victor, the tiny census-designated place just east of Lodi-proper—over the past year he has expanded his personal holdings with a newly planted vineyard in nearby Amador County. He also owns a tiny, former meat packing quonset hut along Victor's "main drag" (Bruella Road) that may someday be turned into a modest sized winery. No promises or prognostications to be made here—negotiations with powers that be in San Joaquin County are still ongoing.
Whatever the immediate future may hold for Passalacqua, Lodi will continue to play its role. When asked about the part he might be playing to help turn the rest of the world on to the beauty of Lodi winegrowing, he shared these observations:
"People still think of Lodi as a warm climate region, too hot to produce the best wines. We obviously disagree with that, and the wines show it. But what many don't know is that during my 20 years with Turley, regions such as St. Helena in Napa Valley and the northern part of Sonoma County have actually been hotter than Lodi. Especially recent years, when Napa has been recording summer heat waves as high as 115°, usually on the same days that Lodi tops off at 103°, or maybe 109°.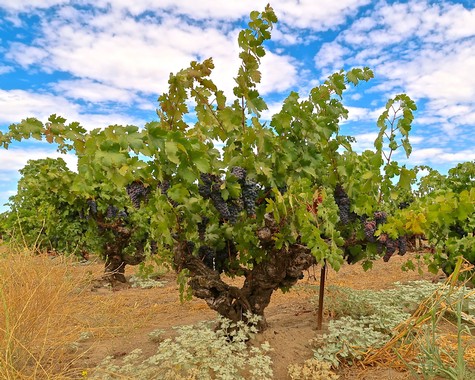 "Another thing about Lodi is that the region has never had smoke issues. Smoke taint has become one of the biggest problems on the North Coast. Lodi is never close enough to forest fires to have any of those problems.
"The other issue concerns older vineyards—their future is uncertain. I started Sandlands with the idea of specializing in wines coming from vineyards with sandy soils in, among other places, Contra Costa County. But really... all the Contra Costa properties with these tiny old plantings have been up for sale. Frankly, I don't think they'll survive as vineyards, they're worth too much as something else. Same for many of the old vineyards up and down the coast. I won't be able to count on them to make Sandlands wines going into the future. At least there is a little more opportunity here in Lodi."
Whatever the case may be, if the "soul" of Sandlands is indeed sandy soils, old vines and potential for world class wines marked by utterly unique sensory attributes, most likely Lodi will remain the natural choice of vintners such as Passalacqua.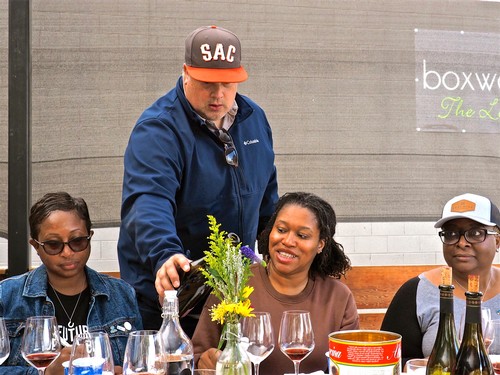 Comments