Letters from Lodi
An insightful and objective look at viticulture and winemaking from the Lodi
Appellation and the growers and vintners behind these crafts. Told from the
perspective of multi-award winning wine journalist, Randy Caparoso.

July 3, 2023 | Randy Caparoso
2023 California State Fair has a surprise Best Zinfandel of California winner from Lodi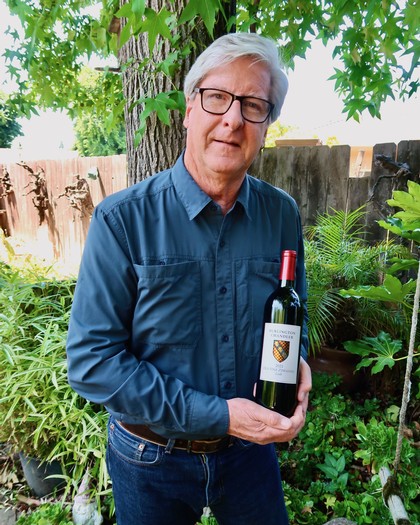 Here's a good story: For the past eight years Mark Chandler—the former Executive Director of the Lodi Winegrape Commission (1991-2011) as well as a past two-times Mayor of the City of Lodi—has been serving as Chief Judge of the California State Fair Commercial Wine Competition, the state's longest running professional wine judging (started in 1854!).
The Chief Judge, as it is, is also a Lodi region grape grower, and has recently started up his own wine brand, Burlington Chandler Wines, with his wife Jan Burlington Chandler and his son Dave Chandler.
This past month towards the end of the 2023 State Fair judging, Mr. Chandler got word that a "surprise" was coming up. He alertly surmised that one of his own wines may have won a top award.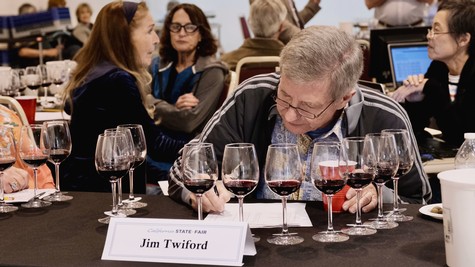 "When I heard that," said Chandler, "I informed some of the powers that be that seeing that I was Chief Judge, I was perfectly willing to step aside and declare my wine to be ineligible. They said, no, no, it was a blind tasting—no one suspected it was your wine, and therefore it is just as eligible as any other wine."
There were a total of 1,718 California wines entered into the 2023 State Fair. 136 of these entries fell into the Zinfandel category (as red varietal bottlings).
When the final results were unveiled, the 2021 Burlington Chandler Mokelumne River-Lodi Zinfandel ($28) was proclaimed the "Best of California Zinfandel," having garnered a Double Gold (a rare occurrence when judges—whose tastes are just as widely varying as anyone's—are in unanimous agreement that wine should receive a Gold Medal) in previous rounds.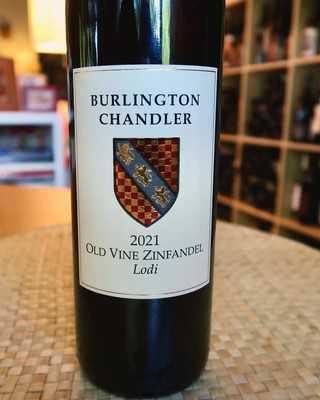 "I was stunned," said Chandler. "Especially since the wine had only been in a bottle for a month."
What possessed these judges? "I have a feeling," says Chandler, "that they loved the fact that my Zinfandel is under 14% alcohol"—although not by much (the 2021 Burlington Chandler weighs in at 13.9% ABV). "It certainly wasn't over-oaked," says Chandler; elaborating that the bottling was only a 3-barrel lot—two of the barrels consisting of neutral (i.e., previously used) French oak, and the other barrel a neutral American oak—aged a total of 18 months. "I think the roundness that came from a relatively long time in the barrel probably added to its appeal," says Chandler.
Here are the goods in sensory terms: The Burlington Chandler Zinfandel is bright and ebullient—the nose absolutely explodes with fresh, high-toned aromas of raspberry mixed with blackberry. There is just a smidgen of earthiness grounding the fragrances, and an oak veneer remains in the backdrop. On the palate, the medium-bodied feel is snappy with acidity yet with an overall feel that is almost finely etched—silky yet prickly, firm yet inviting—while the oak and earth tones, both noticeable (professional competition judges tend to be partial to oaky wines because those are the wines that stand out), neatly frame the fresh berry flavors.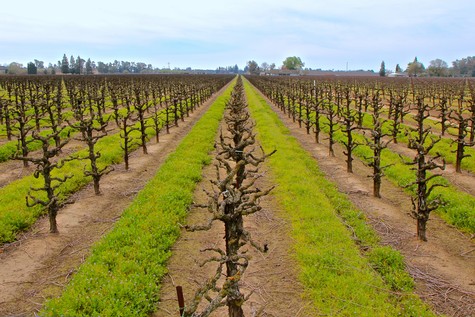 Insofar as the Zinfandel's sourcing, the vineyard itself could technically be termed "old vine," according to Chandler. "It was planted in 1971, so it is 52 years old. The vineyard was owned by the Maley family"—referring to a branch of Lodi growers who can trace their Lodi roots back to the late 1860s (the Maleys are first cousins to the Phillips family of Michael David Winery). Chandler adds, "Todd Maley [the current Maley vineyard manager] tells me it was field-grafted onto St George rootstock by his dad Joe Maley and uncle Dick Crete."
The Chandler family's nonvintage Burlington Chandler Lodi Reserve Meritage ($40)—consisting of 75% Cabernet Sauvignon and 25% Malbec—also garnered a Gold. Unlike their Best of California Zinfandel, this sturdy, deep yet zesty (lots of natural acids), floral-scented red wine blend was grown entirely in the Chandlers' own vineyards.
Explains Mark, "My son encouraged me to leave three barrels of our 2018 Cabernet Sauvignon for a reserve program. We blended it with a barrel of 2016 Malbec, and that configuration seems to work perfectly. As a Meritage [i.e., "Bordeaux" style grape blend] it's pretty classic—all total, the average barrel time is 48 months. This long-term aging and blending with older Malbec produced a wine that is rich yet very smooth."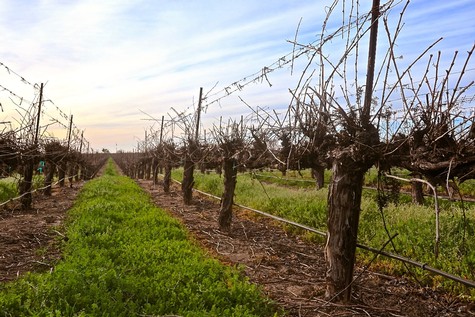 The thing about these wine competitions is that Lodi wines are judged blind, right alongside wines from anywhere in California—Napa Valley, Sonoma County, Lake County, Livermore Valley, Amador County, Calaveras County, you name it. Consequently, it should come as no surprise that should a Lodi wine take a top prize, such as a Gold or Double Gold, it usually is a style of Lodi wine that is not too different from wines from other regions. When judges are compelled to compare over 100 wines each day, this can't be helped.
In the Zinfandel category, for example, it is the sturdier, richly oaked Lodi wines comparable to that of other regions that struck gold. Among 2023's top-placing Zinfandels grown in Lodi:
Double Gold (Zinfandel)
2019 7 Deadly Zins
2020 Harney Lane Winery, Lizzy James Vineyard
2021 Macchia Wines, Generous
2021 Macchia Wines, Serious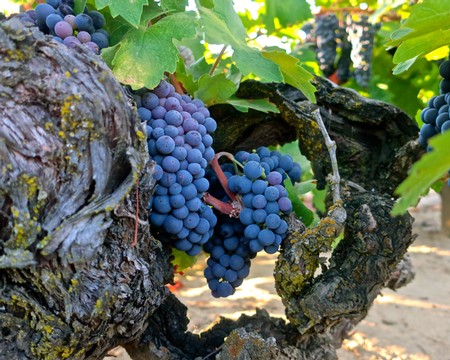 Gold (Zinfandel)
2018 Hook or Crook Cellars
2020 Ivory & Burt
2020 Jessie's Grove, Fancy Quest
2021 Macchia Wines, Ambiguous
2021 Macchia Wines, Oblivious
2021 Macchia Wines, Superlicious
2019 Mettler Family Vineyards, Epicenter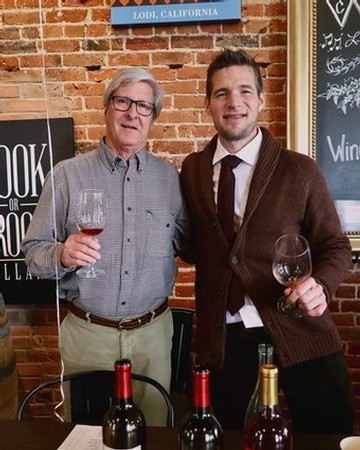 Other Lodi-grown wines given the highest awards:
Best of California (Petit Verdot)
2019 Oak Farm Vineyards
Best of California (Sangiovese)
2020 Oak Farm Vineyards
Best of California (Tempranillo)
2021 Jeff Runquist Wines
Best of California (Verdelho)
2022 Lewis Grace Winery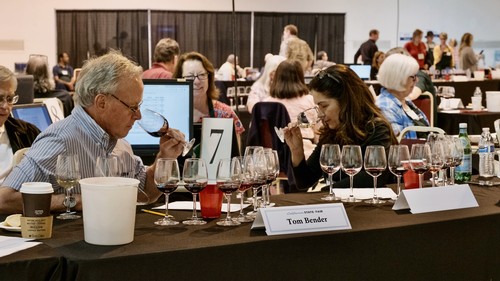 Comments