Letters from Lodi
An insightful and objective look at viticulture and winemaking from the Lodi
Appellation and the growers and vintners behind these crafts. Told from the
perspective of multi-award winning wine journalist, Randy Caparoso.

November 30, 2018 | Randy Caparoso
Steven Kent Mirassou aims to bring "fun" back into wine with Lodi grown Albariño and Garnacha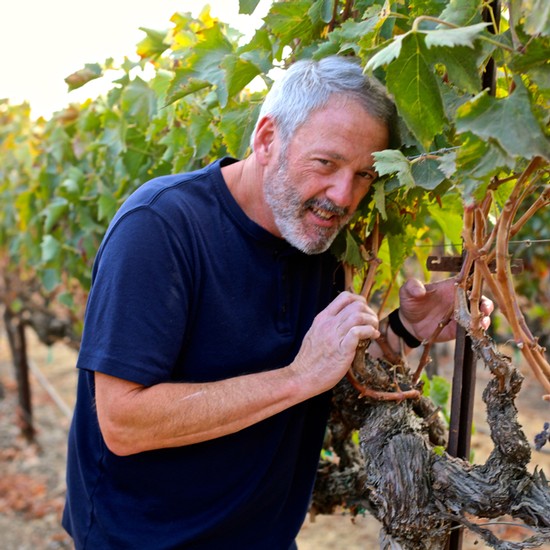 Like many of Lodi's own growers and vintners, Steven Kent Mirassou is a living, walking, talking piece of California wine history. In Mirassou's case, as a representative of six generations of California winegrowing; his lineage tracing back to French emigrant Pierre Pellier, who first founded a winery and established vineyards in Santa Clara Valley (now buried under the edifices known as Silicon Valley) back in 1854.
In 1881 Monsieur Pellier's oldest daughter Henrietta married another vintner named Pierre Huste Mirassou, and a classic California brand was born. In the 1960s, the family's Mirassou Vineyards – by then, pushed down into Monterey County's Salinas Valley by Bay Area urban sprawl – was among the vanguard of modern day California wine pioneers. Their mechanical harvested Chenin blanc (a first for the industry), for instance, set the standard for what was, for a time, California's top selling premium varietal white. Prompting many a Lodi grower, of course, to also plant Chenin blanc by the hundreds of acres.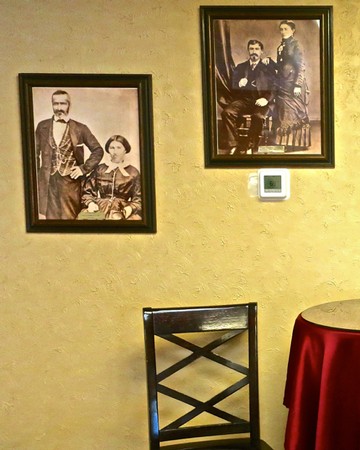 The family's present-day scion no longer operates under the Mirassou name, as that brand now belongs to others (since 2002, E. & J. Gallo). Instead, in 1996 he utilized his middle name to establish Steven Kent Winery in Livermore Valley, another historic wine region. Some (like Wine Enthusiast Magazine's former editor Steve Heimoff) have said that Mr. Mirassou now produces Livermore Valley's finest Cabernet Sauvignon, which is saying a lot.
But as it often happens with vintners of a certain pedigree, the mind begins to turn to other things. While the monumental quality of Mirassou's Lineage line of Cabernet Sauvignon based reds has been compared to that of California classics like Opus One and Harlan Estate, the reality, as he recently told us, "is that I personally drink seven, eight bottles of white wine for every red... at the end of the day, I want a wine with fresh fruit and acidity, and goes great with food."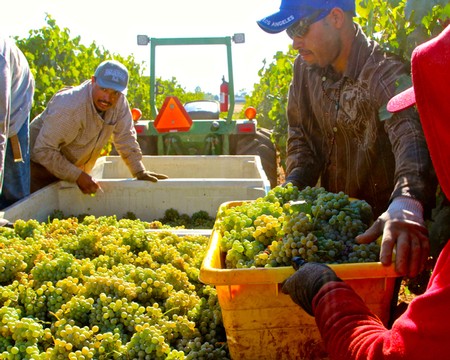 Consequently, Mirassou's attention began to turn towards Lodi. "I'd been interested in Lodi for a long time," he tells us, "particularly what I've been hearing about Albariño" – which seemed to fit Mirassou's interest to a T. "I tasted an Albariño from Monterey, which piqued my interest. I loved the wine's salinity, which seems to come natural to the grape, and the acid seems to bring out so many food pairing possibilities. I found that the variety really sings to me, so I got in touch with (Bokisch Vineyards') Markus Bokisch who grows the grape in Lodi, and also had a conversation with Elyse (Perry), his winemaker."
In 2017 Mirassou got the opportunity to craft an Albariño grown by Bokisch in his Terra Alta Vineyard, known for its gravelly clay hillside soils typifying Lodi's Clements Hills AVA. In Mirassou's hands, the bottling captures even more of the varietal's "ray of sunshine" quality than what is usually attained by Lodi based wineries. The grapes were picked under 21° Brix (sugar reading), leading to a light and easy alcohol level (under 13%).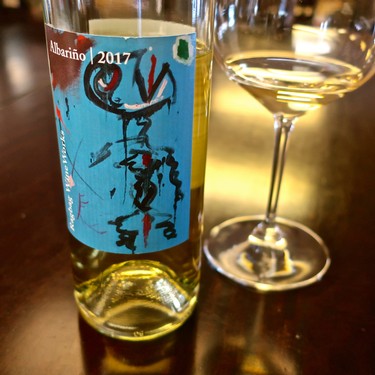 The wine, just now being released, is bottled as the 2017 Ragbag Wine Works Terra Alta Vineyard Clements Hills-Lodi Albariño ($20); and is dripping with honeyed, flowery nectarine/apricot/lemon curd-like fruit. There is a slicing steeliness to its dryness, and slightest brininess in the texture; and the lemony quality leaves the palate refreshed and craving for (what else?) briny seafoods like fish and shellfish.
Steven Kent Winery is small enough that all the wines produced there, according to Mirassou, are "wines that are more of an emotional experience for me... Albariño is a grape I really wanted to play with, and some of that connection also comes from the relationship built up with the Bokisch team – we feel really fortunate to be able to work with one of Bokisch's best vineyards, the Terra Alta."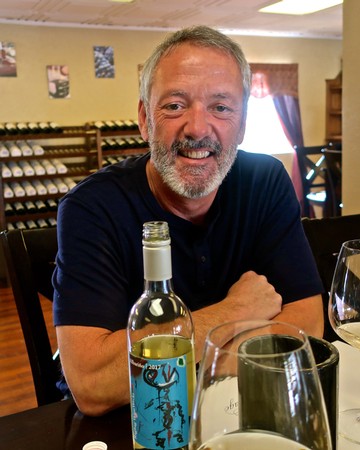 Mirassou also refers to a common bond with the Lodi region in general; telling us: "I think there are a lot of misconceptions about Lodi, similar to what we've run up against in Livermore Valley... another thing I can strongly identify with, having set myself in a region that is still vying for respect, despite its long history in California."
Why bottle the Albariño under a "Ragbag" label, rather than the Steven Kent moniker? Explains Mirassou, "I want this brand to be less serious, a little more casual – wine that can be drunk out of a glass, a Solo or Dixie cup, with a very accessible price, at $20.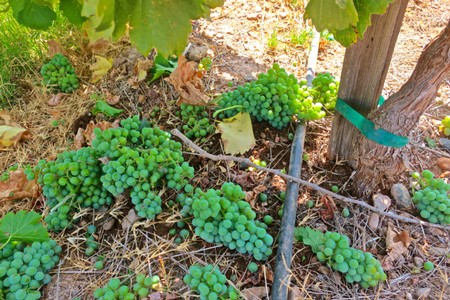 In the most recent harvest (2018), Mirassou also harvested 10 tons of Garnacha (a.k.a. Grenache) grapes from Bokisch's Sheldon Hills Vineyard in the Sloughhouse – Lodi's northernmost appellation, consisting of rolling hills of clay soils replete with river rock and cobble. "This is an exciting region for the Garnacha grape," says Mirassou – "it looks like Spain, and Bokisch allowed us to take grapes planted in the classic Old World style, on head trained vines." Mirassou produced a transparently salmon-pink, ultra-dry rosé from these black skinned grapes.
Offering up tank samples of the prospective 2018 Albariño (even more minerally and flowery than the 2017) and 2018 "Ragbag Garnacha Rosé" (blossoming with perfumes of high-season strawberry and crinkly-crisp with acidity in its airy lightness), Mirassou revealed: "I think we may produce some of our 2018s in cans... kegs are another real possibility – I want to bring the 'fun' back into wine, and these wines are the essence of fun!"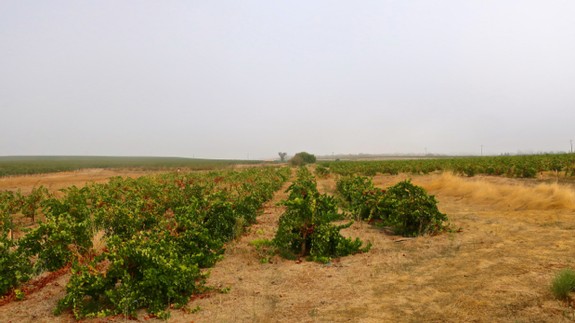 Comments