Letters from Lodi
An insightful and objective look at viticulture and winemaking from the Lodi
Appellation and the growers and vintners behind these crafts. Told from the
perspective of multi-award winning wine journalist, Randy Caparoso.

December 30, 2021 | Randy Caparoso
Remembering Lodi wine industry greats who left us in 2021 and 2020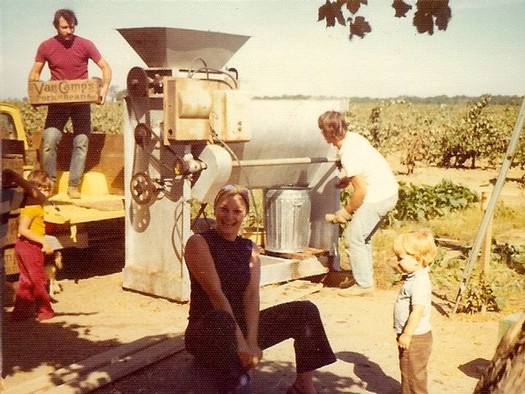 A huge part of Lodi wine growing is its heritage. The first definition for heritage given by Merriam-Webster is something transmitted by or acquired from a predecessor. In 2021, the Lodi industry lost one of its most original predecessors, Bob Koth. Koth was not one of Lodi's larger growers (never cultivating more than 26 acres at a time), but what he demonstrated — the fact that almost any grape can be successfully grown in Lodi's Mediterranean terroir — will undoubtedly inspire generations of Lodi winegrowers to come.
Although 2020 was a year many of us would just as soon forget, the passing of two of Lodi's most innovative vignerons during that difficult year should also be commemorated. Both Richard "Rip" Ripken and Steve Borra left marks every bit as indelible as Mr. Koth's. Their influence on the Lodi wine industry will be felt for decades.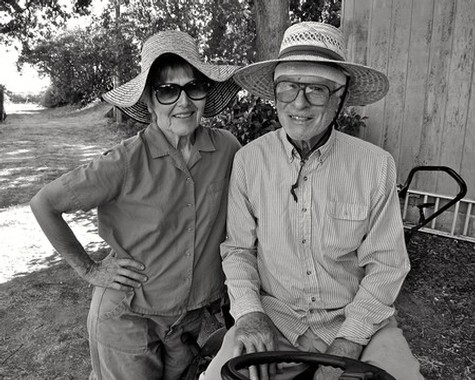 Bob Koth (1935-2021) and Mary Lou Koth (1937-2020)
The grape bug took an extra-big bite out of Arthur Robert "Bob" Koth in the early 1990s after he and his wife Mary Lou Koth visited Germany where their daughter Ann-Marie was studying on a Fulbright scholarship. Flame Tokay and Zinfandel vines on their Mokelumne Riverbend property were replaced or grafted over to what grew to be over 50 cultivars of German and Austrian origin. As happens so often with longtime couples, Bob and Mary Lou (married 61 years) passed away within three months of each other.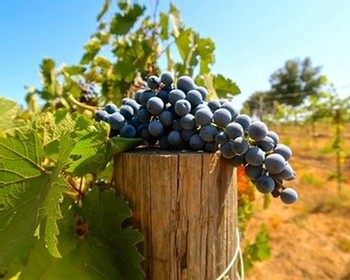 Mary Lou — born Mary Louise Paulson — received her Bachelor's Degree in Music Education at the College of the Pacific (U.O.P), and later a Master's Degree at Sacramento State University. A noted x-country skier, she also taught piano at home for years and was a music teacher for Lodi Unified School District. Bob served as a paratrooper in the U.S. Army, before earning his Juris Doctor Degree from Humphreys College in Stockton. Like Mary Lou, Mr. Koth left countless ties in the Lodi community, having taught law, history, and social studies as well as rock climbing for many years at Woodbridge School.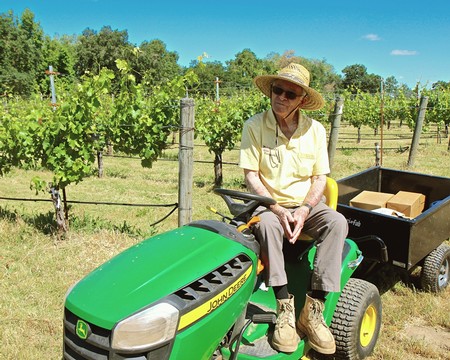 The Koth family's Mokelumne Glen Vineyards continue to be farmed by the Koths' children, Brett and Ann-Marie. Wines made from the most well (and unsuspectedly) adapted cultivars — particularly Kerner, Bacchus, Gewürztraminer, Riesling, Dornfelder, Blaufränkisch and Zweigelt — were produced and bottled by the Koth family under their own label in the early 2000s. Correctly predicting a growing demand for higher acid whites, in recent years the Koths have also been cultivating a small block of the Austrian grape, Grüner Veltliner. Since 2010 all the grapes have been going to handcraft producers such as Sonoma County's David Ramey, Lodi's Markus Wine Co., and up to a dozen more small wineries each year.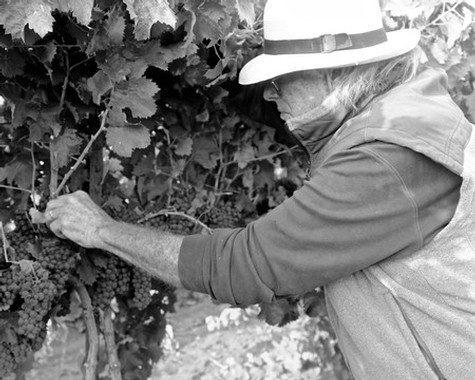 Richard "Rip" Ripken (1945-2020)
The late Rip Ripken was a wine grape savant, whose research has benefited the entire California wine industry. Mr. Ripken was born and raised in Lodi and earned a master's in Agricultural Science and Management at U.C. Davis before becoming a noted rootstock scientist and nurseryman. He and his wife, Nancy Erlinger Ripken (married in 1969), farmed over 1,000 acres of Lodi vineyards. A good chunk is located off Guard Road on the west side of Interstate 5, planted in peaty Delta soils 20 to 30 feet below sea level.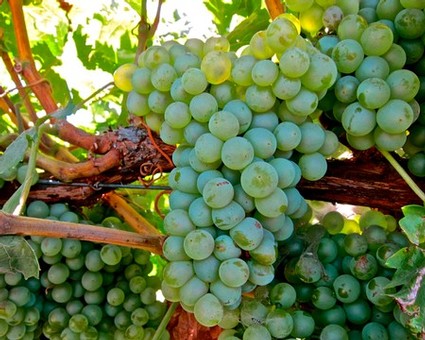 Rip indulged in his near-insatiable passion for grapes to the very end; cultivating, at one point, over 50 different varieties. Ten years ago, for instance, he was already predicting that Grenache blanc would become one of Lodi's best grapes — and this has since come to pass (see A Lodi white makes the world's Top 100 list). Mr. Ripken was particularly fond of grapes that he felt were seriously underrated, in Lodi as well as the rest of the U.S. These included varieties such as Sagrantino, Souzão, Touriga Nacional, Tempranillo (Ripken was especially proud of his Tinta de Toro clone — now identified by U.C. Davis as FPS 11 — of this variety), Dolcetto, Refosco, Montepulciano d'Abruzzo, Counoise, Carmine (a near-forgotten 1940s U.C. Davis crossing of Cabernet Sauvignon, Merlot, and Carignan), and hybrid crossings by the legendary Stanislaus County botanist Fay Triplett. One of Ripken's favorite expressions was "taking the road less traveled." He was forever tilting at windmills.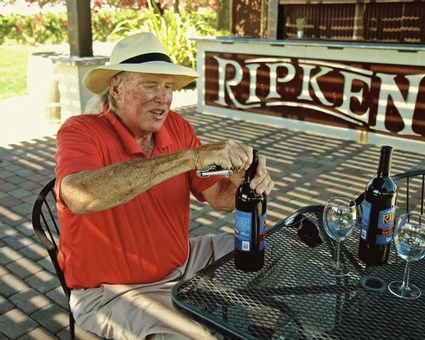 In 2003 the Ripken family established Ripken Vineyards & Winery in order to sell wines made from many of Rip's pet grapes. The winery is now managed by the family's youngest daughter, winemaker Susan Ripken Lambie, and the vineyards are farmed by KG Vineyard Management, owned and operated by Ben Kolber and the Ripkens' oldest daughter, Madelyn Ripken Kolber.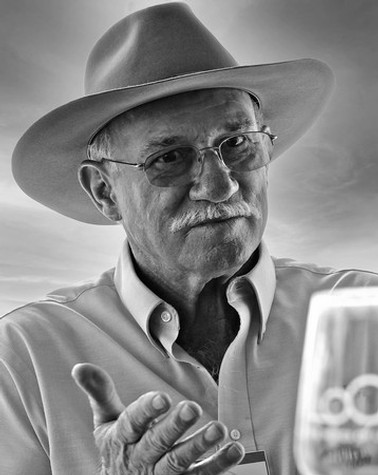 Steve Borra (1943-2020)
The late, great Stephen Juvenal "Steve" Borra was a third-generation Lodi farmer of Northern Italian descent, a heritage in which he took enormous pride. In 1975, Borra established the first family-owned Lodi-area winery in the modern era, inspiring more than a few other small independents to do the same. To the very end, his Borra Vineyards (shuttered in 2019) was known as one of Lodi's most innovative wineries. Markus Niggli, the Borra Vineyards winemaker during its last decade, carries on Steve Borra's habit of breaking down barriers and reaching new heights with his own Markus Wine Co.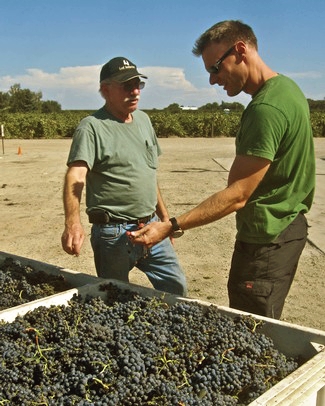 Mr. Borra's pride and joy was the Barbera growing around the family estate, south of the City of Lodi. In 1983 Borra also founded the Lodi Pump & Irrigation company, which was instrumental in introducing drip irrigation to much of the Lodi winegrowing industry. Mr. Borra was survived by his wife Beverly (married in 1964) along with their two children Steve Jr. and Gina. When once asked why his life was dedicated to grapes, the ever-low-key Mr. Borra was quoted to say: "Well, I just really liked to drink it..." — adding, "Great wine is made in the field."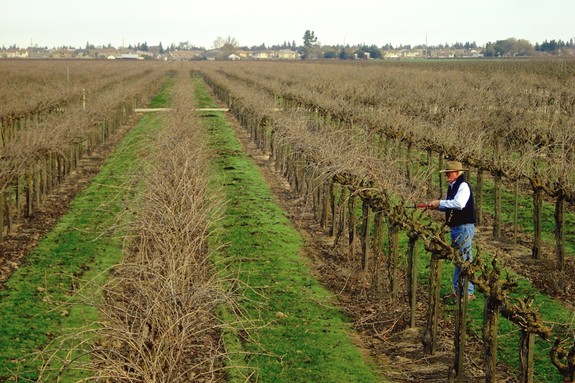 Comments