Letters from Lodi
An insightful and objective look at viticulture and winemaking from the Lodi
Appellation and the growers and vintners behind these crafts. Told from the
perspective of multi-award winning wine journalist, Randy Caparoso.

April 26, 2017 | Randy Caparoso
Pop-quiz on Lodi's industry leading diversity of grapes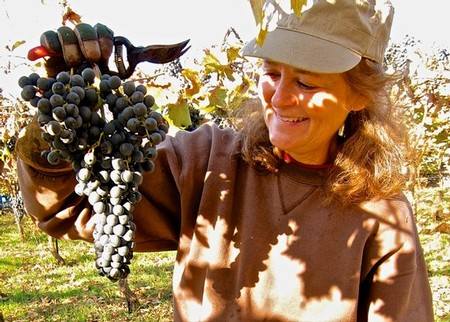 How well do you know your wine grapes? To take a measure of your knowledge, we invite you to take the little quiz below, which gives us an excuse to show off photos of some of the more unusual grapes grown in Lodi.
The Lodi Viticultural Area, in fact, is the place to be if you are a student of wine, making a concerted effort to bolster you knowledge of wine grapes. Why? Beause there are over 100 variations of Vitis vinifera – the classic cultivars of the European family of grapes – grown out here in the Delta. Easily the most in the U.S. (for a full list and pictorial, see the 100 Grapes of Lodi).
There are, in fact, many terrific places to grow world class wine grapes up and down the West Coast; but why Lodi? A lot of it is climate and soil – Lodi has a mild Mediterranean climate and ideally suited, well drained soils to grow a wide range of wine grapes. But frankly, so does Paso Robles, Yakima Valley, Sonoma County, Napa Valley, and many other well-known regions.
Yet most of these other regions are primarily known for just a handful of grapes and varietal wines. You know the ones: Cabernet Sauvignon and Chardonnay being the most popular; followed by varieties like Pinot Noir, Merlot, Sauvignon Blanc, and Zinfandel.
Lodi grows these same grapes in equally large proportions, but also so much more, all made into commercial wines: from Albariño to Zweigelt, Carménère to Kerner, Verdelho and Vermentino, Piquepoul and Pinotage, Graciano and Garnacha, Tannat and Tempranillo, Dolcetto and Dornfelder, Marzemino and Marsanne, Touriga and Torrontés... well, you get the picture.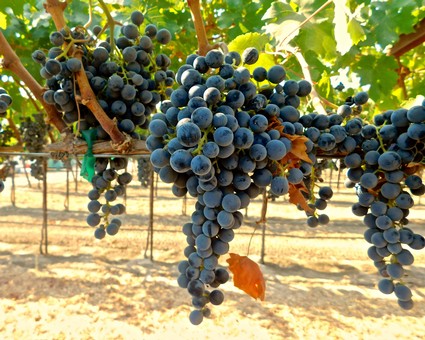 There is a perfectly good reason why, of course, that a region like Napa Valley focuses primarily on a grape like Cabernet Sauvignon. Make that two reasons – the first being the fact that Napa Valley grows magnificent Cabernet Sauvignon, producing some of the finest wines in the world.
The second reason is economical: The fact that it costs almost four times more to develop a vineyard in Napa Valley than it does in a place like Lodi. How much more? In a 2012 research report conducted by the University of California Cooperative Extension, a breakdown of the costs to develop 1 acre of Napa Valley Cabernet Sauvignon added up to $30,318; and that was just to prepare a site, install irrigation, establish new vines. Adding in the cost of land, property taxes, and insurance, the total cost of 1 new acre of Napa Valley Cabernet Sauvignon has been closer to $38,647.
In a 2012 article in Wines & Vines, on the other hand, the cost of developing 1 acre of grapes in Lodi was estimated to be $11,541. Couple this with the fact that much of the Lodi winegrowing industry's growth over the past 30 years has been spurred by Lodi families who have owned their properties for generations, you get this: Lodi can grow a greater variety of wine grapes because it can. In a place like Napa Valley or Sonoma County, you almost have to plant Cabernet Sauvignon or Pinot Noir to produce bottlings with high enough return (i.e. wines retailing for $50 to $200) to make investments in vineyard development a reasonable proposition.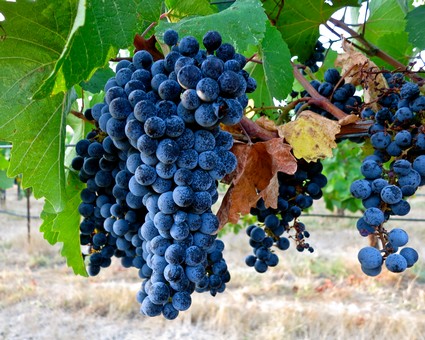 But you know what? Even with over 100 wine grapes in the ground, the Lodi wine region is only touching the surface of where it can excel. The classic dry white wines of Italy, for instance, have always been enormously popular in the U.S. import market; and these are grapes that could theoretically do extremely well in Lodi's Mediterranean climate: Including varieties such as the Soave's Garganega and Sicily's Ansonica (a.k.a. Inzolia); the Grechetto, Greco, Fiano, Falanginha, Verdicchio and Vernaccia used in the finest whites of Central Italy; Northern Italy's Arneis, Cortese and Ribolla Gialla; the Glera (a.k.a. Prosecco) used to make one of the world's most popular sparkling wines.
Lodi has already proven to be an ideal place for Spanish and Portuguese grapes. For the same reason, the increasingly more popular varietals of Greece, such as Assyrtiko or Moschofilero, would bode well for bolder growers in Lodi; but so would other overlooked grapes from Portugual, such as the Loureira and Treixadura used in ever-refreshing Vinho Verde.
And this is not to mention the many black skinned grapes well suited to Mediterranean growing conditions. But rather than further digression, let's move on to that pop-quiz we promised.
Test your wine smarts with these 10 questions on grapes currently cultivated in Lodi (answers at the end):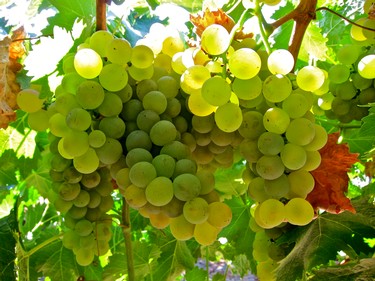 1. Vermentino is
a) A white wine grape of ancient lineage, native to the Greek islands of Crete and Santorini.
b) Closely related to the Viura grape of Spain, where it is used for both sparkling wines (i.e. Cava) and excellent dry table whites.
c) Known as Rolle in Provence, and is also grown in Corsica – two places where it produces beautifully transparent dry whites.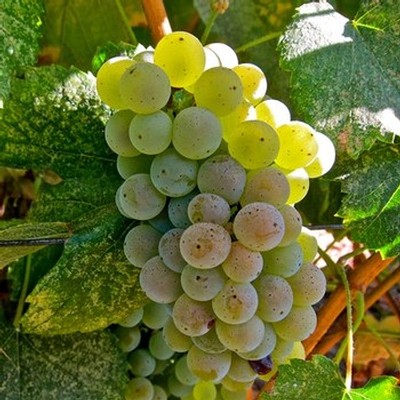 2. Albariño is
a) A white wine grape of Spain's Rías Baixas (Galicia) region; also known as Alvarinho in Portugal.
b) Once mistakenly thought to be a clone of the Riesling grape, brought to Spain by way of France's Alsace region.
c) Both of the above.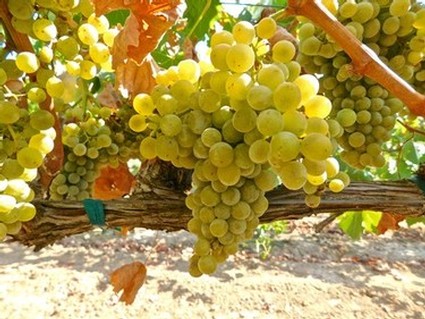 3. Piquepoul is
a) Also known as Picpoul; so named because of the "lip stinging" tartness of its white wines, grown and produced as a varietal in France's Languedoc region.
b) Also a synonym for the Folle Blanche grown in France's Cognac and Armagnac regions, as well as for the Pigato grown in Sardinia.
c) Both of the above.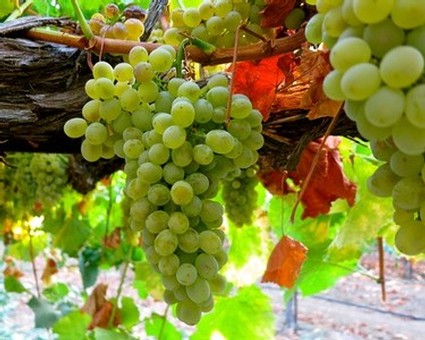 4. The Verdelho cultivated in Lodi is
a) The same grape as the Verdejo in Spain, and Verdicchio in Italy.
b) A cultivar sourced from the Island of Pico in Portugal's Azores, and is also grown in Madeira.
c) An ancient Italian white wine grape originally brought into the U.S. by emigrants from Sicily and Sardinia.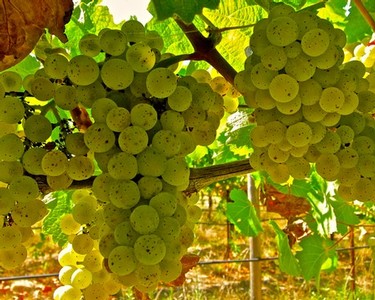 5. Bacchus is
a) Named after the god of wine because, 2000 years ago, it once produced some of the finest wines of the Roman Empire.
b) A white wine grape of ancient Greek origins; later planted in Central Italy by the Romans.
c) A (Silvaner x Riesling) x Müller-Thurgau crossing; fairly popular in Germany because of its intense aroma and productivity.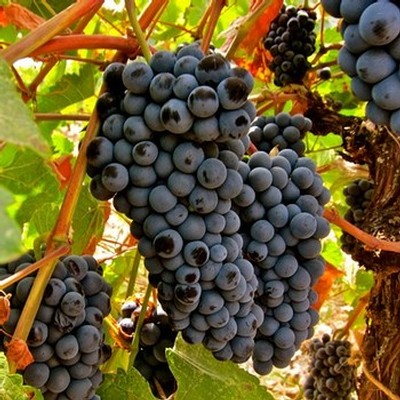 6. Charbono is
a) A black skinned grape originally from the Savoie region of France, where it is called Douce Noir.
b) Not an Italian grape, as the name suggests; and today, it is cultivated far more in Argentina, where it is called Bonarda.
c) Both of the above.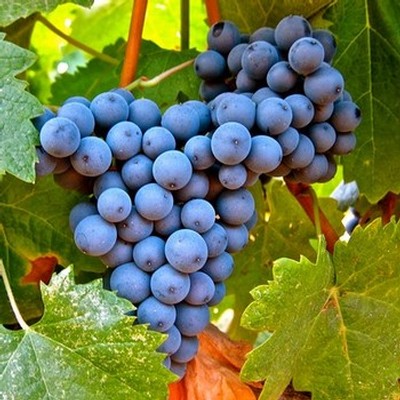 7. Graciano is
a) A red wine grape cultivated in Spain's Rioja region, where it is often blended with Tempranillo.
b) A clonal variant of the Garnacha (a.k.a. Grenache), often blended with Tempranillo to produce red wines in Spain's Rioja region.
c) Both of the above.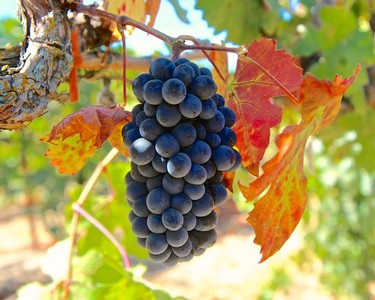 8. Pinotage is
a) A clone of Pinot Noir, more popular in South Africa than in France.
b) A black skinned crossing of Pinot Noir and Syrah (the latter grape, once known as Hermitage), developed by a viticulturist at France's University of Montpellier, and later cultivated throughout South Africa.
c) A black skinned grape crossing of Pinot Noir and Cinsaut, developed by a Professor of Viticulture in South Africa's Stellenbosch University.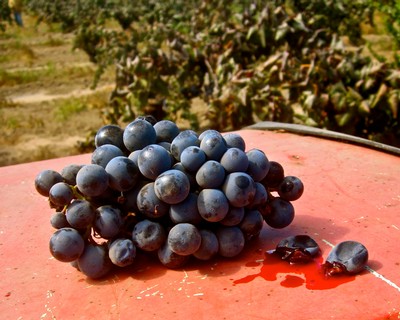 9. Alicante Bouschet has an intriguing historic significance as
a) A rare teinturier grape – meaning, both its pulp and skin are red in color (whereas in most black skinned grapes, the flesh is white) – with a resistance to rot that made it very popular during during Prohibition among home winemakers.
b) A Petite Bouschet x Grenache crossing originally developed in 1866 by the French grape breeder Henri Bouschet (Petite Bouschet being a crossing of Aramon Noir x Teinturier du Cher developed by his father, Louis Bouschet, in 1824).
c) Both of the above.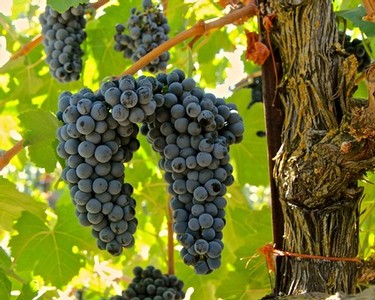 10. Petite Sirah (a.k.a. Durif)
a) May also be called Petite Syrah because it is clone of Syrah developed by a French botanist named Durif in the 1860s.
b) Has been erroneously thought to be a clone of Syrah, and is a crossing of Syrah and Peloursin grapes developed by a French botanist named Durif in the 1860s.
c) Is one of the officially sanctioned grapes of France's Rhône Valley, often blended with grapes like Syrah, Grenache and Mourvèdre to produce Côtes du Rhônes reds.
Answers:
1. c
2. c
3. a
4. b
5. c
6. c
7. a
8. c
9. c
10. b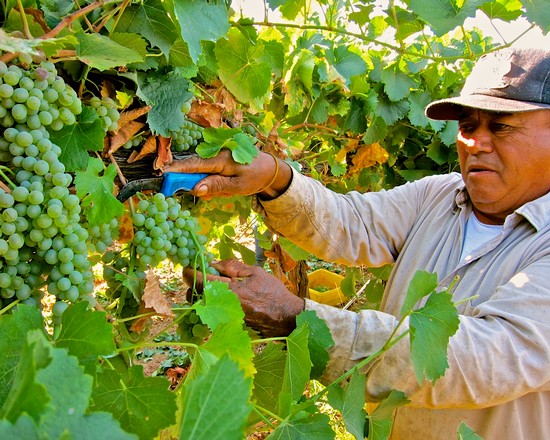 Comments