Letters from Lodi
An insightful and objective look at viticulture and winemaking from the Lodi
Appellation and the growers and vintners behind these crafts. Told from the
perspective of multi-award winning wine journalist, Randy Caparoso.

November 16, 2017 | Randy Caparoso
Planning the most bodacious Thanksgiving ever (with Lodi wines!)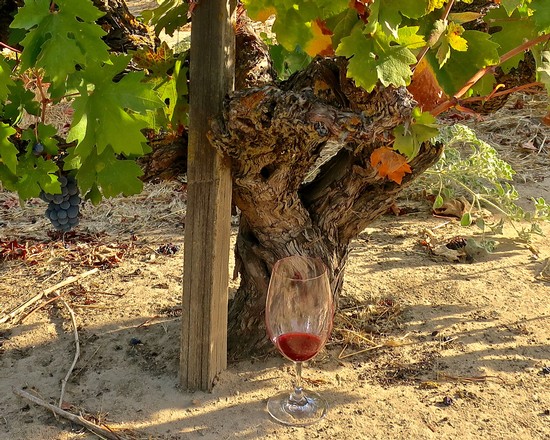 Thanksgiving means "home" for most Americans; but even if you can't physically make it back to the ranch or hometown, it's the all-American culinary delectables that bring back the feeling of home no matter where you may be.
Everyone has their go-to dishes. You don't have to actually read the recipes, for instance, to find yourself salivating over the suggestions listed by Better Homes & Gardens in their most current vision of the classic American feast:
► Oven roasted turkey rubbed from inside the skin with herb butter; with old fashioned bread or porcini-chestnut stuffing, and served with a "satiny smooth" pan gravy scraped up from the drippings (or if you're bold, with finely chopped turkey gizzards and liver)
► Creamy mashed potatoes, loaded with butter (can't be afraid of butter this one day of the year, although Better Homes & Gardens is calling for whipping cream in this year's recipe, or variations with garlic or chives, pesto and sour cream)
► Sautéed green bean casserole with crisped shallots (seems like most families seem to have some kind of onion-y, or "French onion soup," vegetable casserole with the big bird)
► Fresh cranberry relish, cooked in red wine, cinnamon and orange zest
► Chardonnay glazed carrots (unlike our grandparents' celebrations, wine is everywhere in today's Thanksgivings)
► Gingered fruit compote (or if grandma is still around, a "jello fruit salad")
► Pumpkin and pecan pies (not too mention cinnamoned-and-cloved apple, rhubarb, pear or grape pies!)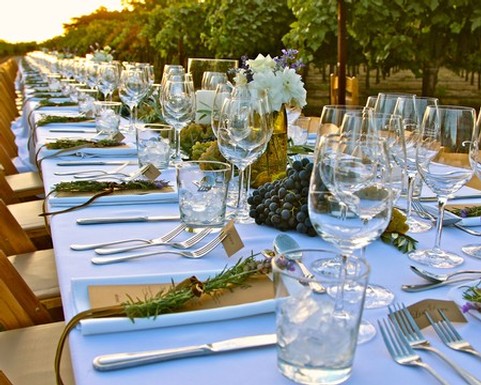 Harvest table in Lodi's Harney Lane estate
Feeling the urge to make 2017's Thanksgiving the most bodacious ever?
For many wine lovers, of course, there is no time like a culinary holiday to march out one's most bodacious wines. There is only one problem with that inclination: Thanksgiving dishes are not exactly the neatest fits, on a sensory level, with the finest red Bordeauxs, Napa Valley Cabernet Sauvignons, the strongest Châteauneuf-du-Papes, or even the most elegant Pinot Noirs or red Burgundies – especially with the cacophony of strong or bland, dry and sweet, mild or spicy, soft and crunchy food sensations usually ending up on one plate (unless, like the French, you eat one dish or side-dish at a time, which is weird!).
If anything, most preparations of just turkey, stuffing and gravy are basically white wine matches. Lighter, tarter dry white wines with fruity perfumes are refreshing choices (hello Pinot Grigio, Prosecco or Riesling); although Thanksgivings also tend to be one of the few times when blustery, buttery textured, smoky oaked infused Chardonnays are possibly the best wine matches of all. Traditionally prepared turkeys can change the minds of even the most adamant "Anything But Chardonnay" wine lovers – particularly those by Lodi's Harney Lane Winery, Oak Farm Vineyards, Watts Winery, Mettler Family Vineyards, The Lucas Winery, or Michael David Winery.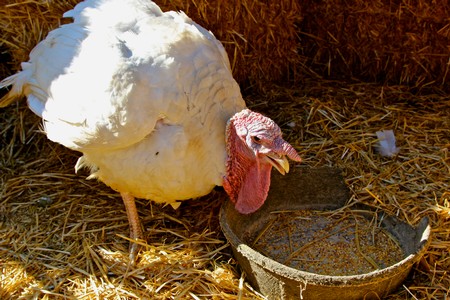 Insofar as reds, from a strictly sensory perspective, the easiest or "safest" matches of all really tend to be the simplest, softest, most fruit forward wines. It is not unusual, that is, to see wine connoisseurs discreetly sipping big, dark, dominant Cabernet Sauvignons with their Thanksgiving meals, while washing everything down with drafts of lush, fruity reds made from grapes like Gamay Noir (i.e. French Beaujolais), Grenache (check out those of Lodi's McCay Cellars, Oak Farm Vineyards, or Bokisch Vineyards' Garnacha), Carignan (especially those of PRIE Winery, Klinker Brick Winery, Jessie's Grove Winery, Michael Klouda Wines, or McCay Cellars), or of course, Zinfandel.
Even for varietals like Zinfandel and Pinot Noir, invariably it is the most easy drinking, straightforwardly fruity bottlings – as opposed to more serious iterations, steeped in stiff tannins, oak and other aromatic complexities – that do the best in the context of Thanksgiving's typically "mixed' plates. If anything, the Lodi wine region has recently been making its mark on the basis of the soft, easy, fruit-forward style of wines naturally conducive to the region's moderate Mediterranean climate. If you got it, flaunt it.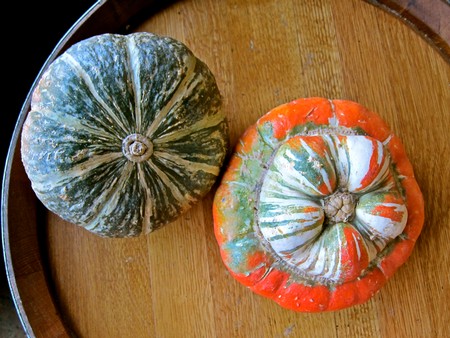 Keener eyed Lodi wine lovers also know this: The region's best wines – contrary to unfounded opinions – are also among the world's finest in terms of how many wine aficionados define "fine." Lodi grown Zinfandels, for instance, tend to be softer and more finely balanced than Zinfandels of other California regions. If you like big tannins, high alcohol and lots of sweet oak, you find plenty of that grown and produced outside of Lodi. But if you prefer a little of delicacy in your Zinfandel, then you should look for the bottlings by some of Lodi's more artisanal, or handcraft-y, producers – such as McCay Cellars, Fields Family Wines, Harney Lane Winery, Oak Farm Vineyards, St. Amant Winery, Heritage Oak Winery, Victor Vineyards, The Lucas Winery's ZinStar, Jessie's Grove Winery, or any bottled under the ground-breaking Lodi Native label (produced by nine of Lodi's Zinfandel specialists). And what better styles of Zinfandel for Thanksgiving meals?
In our own blind tastings we have also compared Lodi grown reds made from grapes like Grenache, Tempranillo, and Carignan to those of other regions. What we consistently find is that Lodi bottlings tend to be softer, more delicate, and also more perfumed in both fruit and spice (like cracked black peppercorn) than those of other regions. No, they are not usually as "big," powerful or "hedonistic" (as one famous wine critic likes to describe his highest scoring wines). But again, if you prefer a little more delicacy, perfume and spice in your reds made from Grenache, Tempranillo or Carignan, then Lodi may be the region for you – especially with all the Thankgiving fixings.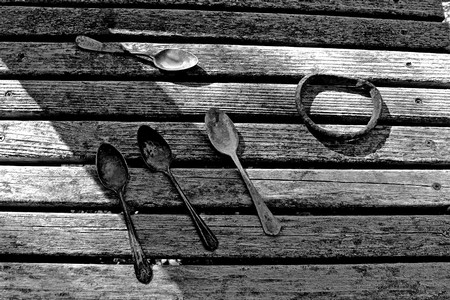 Then there is Lodi's "secret weapon," the historic Bechthold Vineyard – 25 acres of Cinsaut, still owned and faithfully preserved by the descendants of Joseph Spenker, who planted the vineyard way back in 1886. There is no vineyard like this in the entire world, let alone California or the U.S. Absolutely no one else stubborn (or heroic) enough to hold on to, for well over 100 years, an entire field of a grape that will certainly never be counted among the pantheon of "world's greatest red wines." Nonetheless, Cinsaut produces exceedingly seductive red wines that are soft in tannin yet lush in sprightly or edgy red fruit qualities (think cranberry, strawberry, rhubarb or pomegranate), as well as dry rosés equally pliant and promiscuous.
Is there a better way to celebrate both Thanksgiving and the unique "genius" of Lodi than with a rare bottling of Bechthold Vineyard Cinsaut by prestige producers such as Michael David Winery, Turley Wine Cellars, Onesta Wines, The Scholium Project, Fields Family Wines, McCay Cellars, Jessie's Grove Winery, Estate Crush, or Two Shepherds? We think not.
Of course, Lodi is also becoming increasingly well known for its white wines. It is a total myth that the region cannot grow grapes with the 100% natural acidity necessary to make white wines crisp and refreshing. The facts bear this out when you compare the average growing season temperatures of Lodi to, say, most of Napa Valley, the northern and eastern sides of Sonoma County, and even much of California's Central Coast (see Hot warm is Lodi?). Day and night, Lodi's growing seasons are either comparable or within a degree or two of these other regions, all classified as Mediterranean climate zones.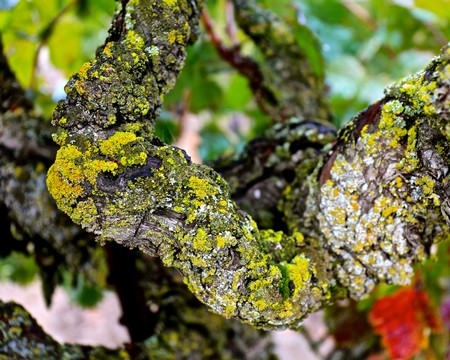 Consequently, Lodi's Acquiesce Winery, Markus Wine Co., Bokisch Vineyards, McCay Cellars, Fields Family Wines, and even non-Lodi producers such as Uvaggio Wines, David Ramey's Sidebar, Onesta Wines, Wise Villa Winery, and the cool-kid Forlorn Hope Wines, Holman Cellars and Odisea/Cochon Wine Company have been making their mark with perfectly refreshing, light, fragrant, and 100% naturally crisp white wines from a bewildering variety of European grapes which seem to have found a second home in Lodi. Among these white varietals: Albariño, Kerner, Grenache Blanc, Vermentino, Verdelho, Verdejo, Bacchus, Piquepoul, Viognier, Roussanne, Chenin Blanc, Torrontés... can we say "more white meat, please?"
Finally, there is dry rosé. Many wine lovers will tell you that the absolute-most-food-versatile wine for Thanksgiving tables (and maybe any table) is dry wines of the pink persuasion. Why? Because these kinds of wines have the depth and richness comparable to red wines – like red wines, after all, dry rosés are made from black skinned grapes – but with the round, easy, often floral or mineral-nuanced qualities of white wines. Mom's spicy-sweet cranberry relish, dad's crazy bacon woven or deep fried Cajun spiced turkey, or your brother-in-law's onion ring-green bean-sour cream casserole? No problemo for any good dry rosé.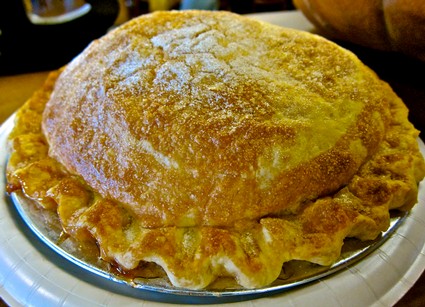 And because Lodi's climate is as "Mediterranean" as it gets (there is a reason, for instance, why France's Provence produces as much dry rosé as all of the rest of the wine world combined), it has dry rosé down, made from a huge variety of grapes. Among the finest and most dependable Lodi grown dry rosés:
• Barbera (St. Amant Winery)
• Grenache (Bokisch Vineyards, Klinker Brick Winery, Acquiesce Winery, and McCay Cellars)
• Cinsaut (Michael David Winery, Onesta Wines, and Estate Crush)
• Sangiovese (LangeTwins Family Winery & Vineyards and Sorelle Winery)
• Carignan (McCay Cellars' Reserve)
• Cabernet Sauvignon (Peltier Winery)
• Tempranillo (Harney Lane Winery)
• Syrah (Markus Wine Co.'s Zeal)
• Zinfandel (The Lucas Winery's ZinBlossoms).
And that, dear friends, is how to have the most bodacious Thanksgiving ever!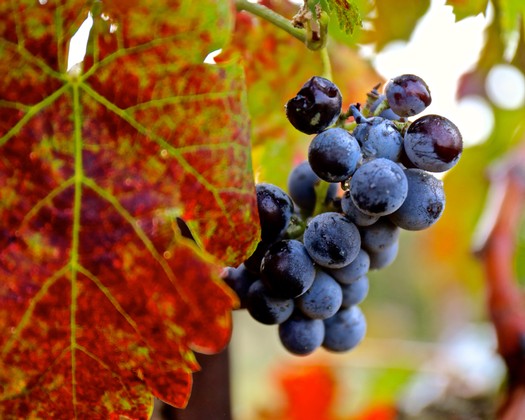 Comments