Letters from Lodi
An insightful and objective look at viticulture and winemaking from the Lodi
Appellation and the growers and vintners behind these crafts. Told from the
perspective of multi-award winning wine journalist, Randy Caparoso.

January 3, 2020 | Randy Caparoso
Petite Sirah lovers get their own days during Lodi's Celebrate Petite Sirah! passport weekend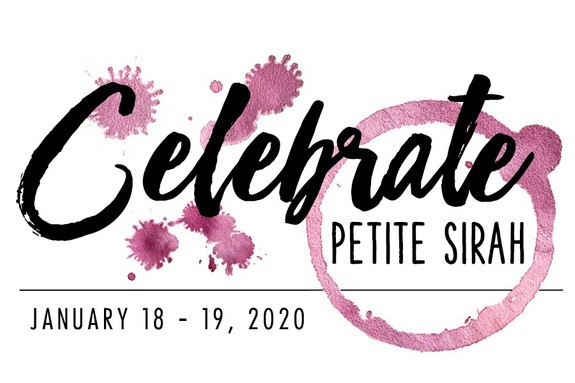 Attention, dyed-in-the-purplish-black-wool Petite Sirah lovers: You will soon be getting your own special days in Lodi wine country during the Celebrate Petite Sirah! passport weekend happening this coming January 18-19 (Saturday/Sunday). A great way to kick off 2020!
Picking up your complimentary Celebrate Petite Sirah! passport will be easy as pie: Just drop into any of the participating 17 Lodi wineries, where you'll be given a guide to all the winery locations (or, you can obtain a free passport ahead of time via email by visiting this Celebrate Petite Sirah! page).
Participants who visit a minimum of three wineries and turn in the completed form will also qualify to participate in a drawing to win a full case of Lodi Petite Sirah! In addition, almost all of the participating Celebrate Petite Sirah! wineries will be offering extra discounts as well as a few special bottlings, applicable only during this weekend.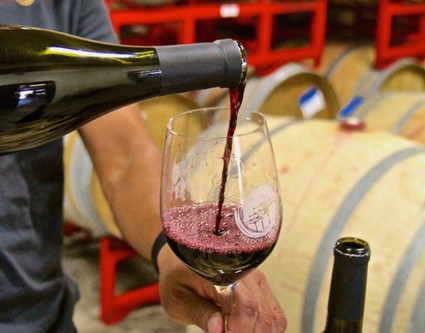 The list of Celebrate Petite Sirah! winery stops, in fact, represent a veritable "who's who" when it comes to serious Lodi-grown Petite Sirah. The line-up, with links to each of these specialty wineries:
Dancing Coyote Wines
d'Art Wines
Estate Crush (Alma de la Vina and Twisted Roots)
Harney Lane Winery
Heritage Oak Winery
Klinker Brick Winery
Lodi Vintners (Rippey Family Vineyards and Concrete Wines)
m2 Wines
McCay Cellars
Mettler Family Vineyards
Michael David Winery (Earthquake and Petite Petit)
Oak Ridge Winery (Old Soul, Maggio Family , and Oak Ridge)
Paskett Winery
Peltier Winery & Vineyards
PRIE Winery & Vineyards
St Amant Winery
Van Ruiten Family Winery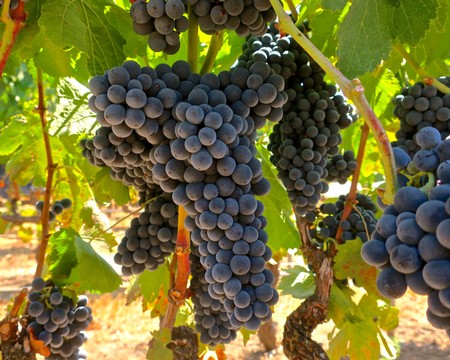 Why Lodi grown Petite Sirah is easy to love
If you love red wine, chances are you love Petite Sirah. What other varietal even has its own popular wine society named, unabashedly, PS I Love You?
Perhaps more than any other red wine, this varietal personifies what a red wine should be: It is invariably a dark, purplish red — often with an inkiness bordering on black — and it is pungently aromatic and flavorful, bolstered by a full body (usually in the neighborhood of 14% to 15% alcohol) and generous tannin (the sensations derived from skins and seeds of grapes that add "muscle" to the bone).
But this describes many American wines these days. For Petite Sirah lovers in particular, it is the grape's unique varietal character that is so compelling: typically, heady aromas of blueberry-ish fruit, often laced with peppery spice and a perceptible "smoke-of-oak" (the latter, a winemaker's touch, which means some Petite Sirahs may be smokier than others, and still other Petite Sirahs that are more on the blueberry/spice side).
On the palate, Petite Sirahs are also typically round and pliant in the feel despite a generosity of tannin and body. Surprisingly — smooth! Especially Petite Sirahs grown in Lodi, where a sun-drenched Mediterranean climate throughout the growing season generally yields more fruit-forward qualities and gentler tannin structures than Petite Sirahs grown in other regions (especially the considerably more fog-influenced coastal areas).
Although Petite Sirah has proven to yield expressively "varietal" reds in numerous appellations — from the Sierra Foothills and Livermore Valley to the AVAs of the North and Central Coasts of California — the Lodi style has also been critically well received. In the most recent, high-prestige 2019 San Francisco Chronicle Wine Competition, for instance, Lodi grew Petite Sirahs by Karen Birmingham, St. Amant Winery, Mettler Family Vineyards, and Peirano Estate all earned gold medals.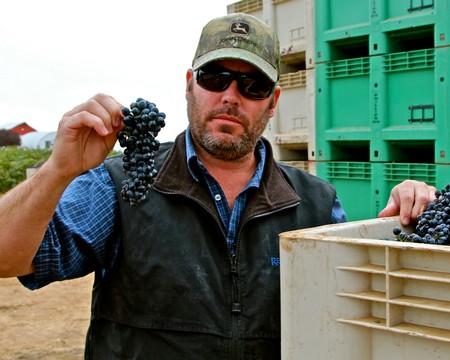 Silver medals are also indicative of excellent quality in this particular competition, manned by some of the country's most persnickety professional judges. Among the recent 2019 San Francisco Chronicle silver medalists grown in Lodi were those Oak Ridge Winery's Maggio Family and Old Soul brands, Ironstone Vineyards, Haraszthy Family's Bearitage label, Michael David Winery's Petite Petit, and McManis Family Vineyards. Everyone one of these Petite Sirahs is absolutely delish.
Stylistically, Lodi-grown Petite Sirah has been evolving towards something special. In a blog post last January 2019 entitled While seeking a sense of place, Lodi Petite Sirahs still command respect, we reported on the findings of a blind tasting of 14 of Lodi's finest bottlings. Our conclusion:
While Lodi grew Petite Sirahs still tow the party line (of what constitutes the varietal's full-bodied varietal character), far from being clinics on a vineyard or terroir-related delineations, there is a movement – an almost unnoticeable one, but a movement nonetheless – towards a little more restraint in alcohol, oak, tannin, and fruitiness, and that's a start. The next step would be a focus on vineyards from different parts of the appellation, which might start with wineries daring to bottle Petite Sirahs from individual AVAs (contrasting, say, fragrant styles from the sandy loam terroir of Mokelumne River with the meatier styles of Jahant's gravelly clays and the even denser, high color/phenolic styles grown in the rocky red clay hillsides of Clements Hills).
Lodi grown Petite Sirah, in other words, is coming of age. But don't take our word for it — come on out for January's Celebrate Petite Sirah! passport weekend to experience this yourself!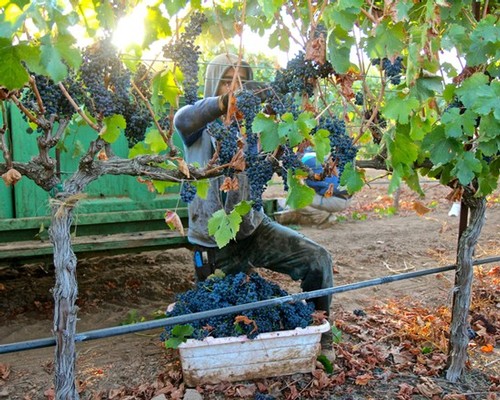 Comments