Letters from Lodi
An insightful and objective look at viticulture and winemaking from the Lodi
Appellation and the growers and vintners behind these crafts. Told from the
perspective of multi-award winning wine journalist, Randy Caparoso.

May 8, 2018 | Randy Caparoso
Peltier leads the way with Lodi grown Vermentino and Sauvignon Blanc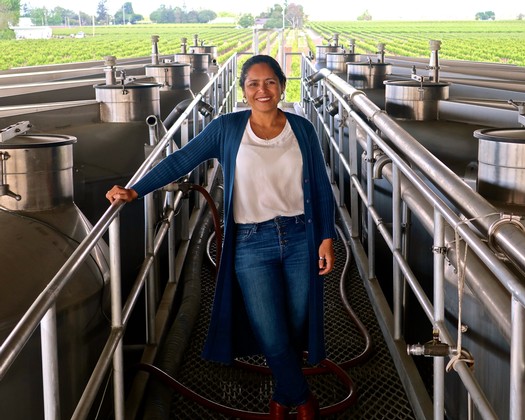 With the release of a second vintage of white wines crafted by winemaker Susana Rodriquez Vasquez, Peltier Winery & Vineyards has seized a leadership position within the Lodi winemaking community in respect to a couple of dry style varietal whites: Vermentino and Sauvignon Blanc.
Peltier owner/grower Rod Schatz has been successfully growing and producing both Vermentino and Sauvignon Blanc for going on ten years; but marked improvement in both delineation of wine grape character as well as that magical wine quality known as "balance" found in the winery's latest releases (from the 2017 vintage) is what leads to the inevitable conclusion: A talented winemaker, unafraid to experiment or innovate, can make all the difference in the world for a winery with premium quality aspirations.
First, let's talk Vermentino, which is a grape of Mediterranean origins; still most widely planted in Mediterranean Sea-influenced regions such as France's Provence (where it is called Rolle), Corsica and Sardinia. The fact that the Lodi Viticultural Area's terroir is described as a Mediterranean climate region is precisely the reason why Vermentino has been doing well in the Delta region.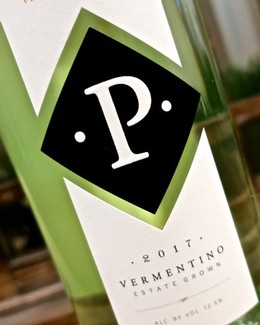 If you love a bone-dry white wine that is light, airy, and has a flavor profile that could be described as the opposite of the tutti-fruitiness found in most California varietal whites, you will love the 2017 Peltier Estate Lodi Vermentino ($18): A bright, pale straw colored wine with a nose suggesting fresh melon, kiwi, a touch of citrus/lemon, a trace of white pepper spice, and a subtle yet discernible minerality; the lemon/mineral qualities following up in lean yet sleek, lemony tart sensation on the palate; and the light-medium bodied qualities (just 12.5% alcohol) finishing with a refreshing taste suggesting the stringy flesh around the pit of a white peach.
Vasquez herself tells us: "I love the minerality that Vermentino has – it's like no other white wines." What is "minerality" in wine? It is not, contrary to common assumption, the taste of the rocks or minerals found in the soil of vineyards that go into wines. Vine scientists say it is a physical impossibility for vines to uptake the taste of minerals through root systems. The taste of minerals in wines, however, is very common in white wines grown in cooler climate regions of the world, where wines are often finished with higher amounts of natural acidity. (For further reading, please see this author's Question of terroir and minerality).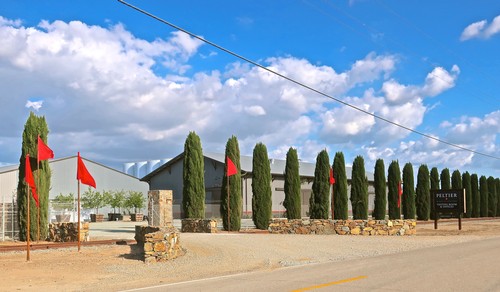 Lodi is by no means a "cold climate" region. But winemakers in warmer parts of California have been known to produce white wines that come across with a minerally taste by picking their grapes earlier, when acid levels are high and fruit flavor profiles are subdued enough to allow the sensation of minerality to push through in subsequent wines, especially when they are low to moderate in alcohol (i.e. 7.5% to 12.5%).
Vermentino, as it were, is one of the wine world's most transparent grapes. That is to say, white wines made from this grape are known to express the regions they are grown; be it chalky, herby scrub dotted hillsides of Provence, or in windswept vineyards near or along the coasts of Corsica or Sardinia. Corsican Vermentinos, for instance, are prized for their briny/minerally tastes suggesting the wild shrubs, rock clinging flowers and resiny herbs (called maquis) growing all over the island, as well as the pervasive Mediterranean air.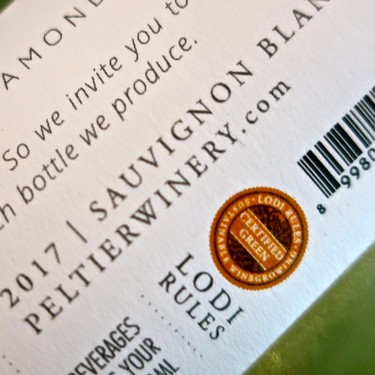 Vasquez describes the taste of Vermentino in Lodi's warm yet gentle Mediterranean climate as "floral, like white fruit, citrus and green apple." She adds: "Vermentino in Lodi seems to mix in mineral notes that, to me, reminds me of almonds. To preserve those subtle qualities, we ferment the wine in small stainless steel tanks, and we pick early enough to get the right acidity and keep the alcohol low. The wine sees no oak, and we get it into the bottle early to keep its freshness and elegance."
As it that's not enough, the 2017 Peltier Estate Lodi Sauvignon Blanc ($18) also takes Lodi grown white wines to another level: It is 100% dry, light as a feather (just 12% alcohol), clear and ringingly bright with multiple aromas – honeydew melon tinged with an herbal essence mixing cut-grass with grapefruit and lemon skin (like the slightly "animal" smell left on your fingers after peeling a lemon) – manifested in a razor-sharp, steely yet fluid medium body.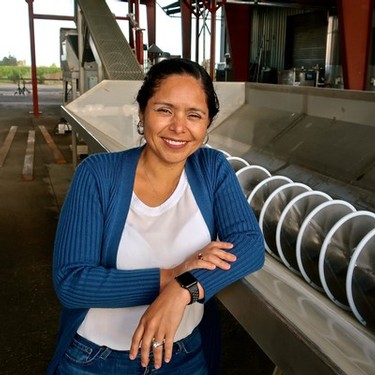 To achieve this edgy sense of "wildness" and textural tension in the Peltier Sauvignon Blanc, Vasquez ferments about 20% of the wine with its skins, and bottles the wine after a short stay in stainless steel tanks. It is skin contact, in particular, that helps Vasquez dial up the natural "green" herbiness of the grape (aromatic compounds identified by vintners as methoxypyrazines – something commonly found in red wines made from Cabernet Sauvignon) and the wine's citrus-skin feel of phenolics; while a special yeast selection helps to increase other aromatic precursors (called thiols) which, in Sauvignon Blanc, can enhance suggestions of stone fruit, spice as well as a sense of minerality.
She admits, "The goal is to produce a bright, crisp, slightly herbaceous style of Sauvignon Blanc like you find in New Zealand – but we can't imitate New Zealand since we are in Lodi. But through more detailed work in the winery and, of course, good vineyard management, we can achieve a style of wine that more and more people seem to prefer in a Sauvignon Blanc."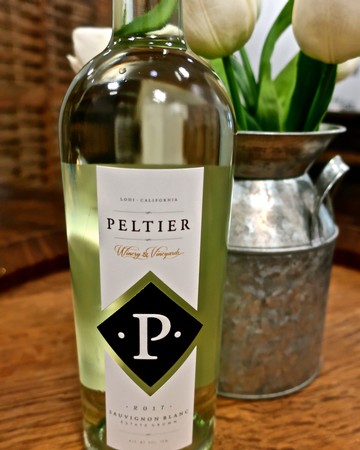 Comments