Letters from Lodi
An insightful and objective look at viticulture and winemaking from the Lodi
Appellation and the growers and vintners behind these crafts. Told from the
perspective of multi-award winning wine journalist, Randy Caparoso.

March 7, 2022 | Randy Caparoso
Lodi's women-driven Maggio family successfully enters the high-tier wine market
Perhaps the biggest changes since we last visited Oak Ridge Winery three years ago is that this east side Lodi winery is now owned by one family — the Maggios recently bought out all of their former partners and investors — plus the fact that it is now, effectively, operated almost entirely by women.
Rudy Maggio, who still heads the family operation with his three daughters, had given us fair warning when we spoke to him three years ago. Said Maggio, at the time, "We may be a long-time, five-generation Lodi family, but we're constantly updating. Like all successful companies, we've learned from mistakes, and the important thing is that we've been getting better and better each year."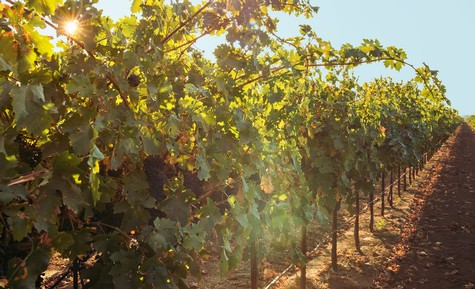 Raquel Maggio-Casity, who is Oak Ridge Winery's GM, opened up about the family's progress earlier this month: "We are now proud to be 'women-owned.' It's no coincidence that we have a new woman winemaker, our assistant winemakers are women, and our entire marketing team is majority women. We have restructured our sales team, and expect 2022 to be another huge growth year for the company."
Oak Ridge Winery's five brands of longer standing, largely sold for under $16, include OZV, Old Soul, Maggio, Three Girls, and Blazon. Most recently they have introduced a 1906 Vintners brand, which will sell in the $22-to-$32 range, and they are about to release their first two wines under a Maggio Estates brand, which will sell for at least $35.
"OZV has done very well for us," says Maggio-Casity, "but we don't want to be known just for that. We will continue to look to diversify our book.
"A major focus, though, has been in the winery," adds Maggio-Casity. "We made huge improvements just over the past three years, making a movement towards higher tier wines, investing in more barrels, adding new tanks and equipment, including a Pellenc optical sorter [a machine that meticulously sorts each and every individual berry at the crusher, eliminating any possible unwanted fruit or other material].
"We are very serious about improving quality. We want to be competitive with wines from anywhere in the world. We made a big jump with the 2021 vintage. We are still working out some of the bugs since this is an old facility [historically, the site of an old growers' cooperative called East-Side Winery], originally built in 1934. 2022 will be better — focused on even more and smaller lots and bins."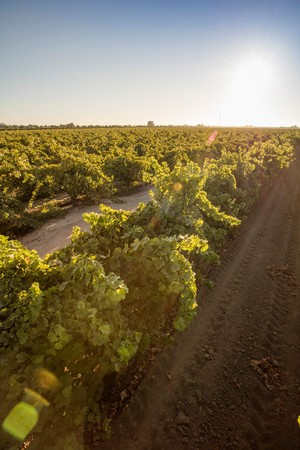 All the same, Oak Ridge Winery's value-priced wines have also been upgraded in quality. The OZV Zinfandel, now sold all over the world, recently scored a 92 in the Wine Enthusiast, despite selling for as low as $10.99. The Old Soul bottlings of Chardonnay and Petite Sirah have also recently posted scores in the 90s. "This has given us the impetus to up our game," says Maggio-Casity; adding, "The quality is there because we have the vineyards, many of the beautiful old vines."
Maggio-Casity's reference to "vineyards" is actually a huge understatement: The Maggios own and farm over 2,500 acres, all but 250 of those acres located within the Lodi AVA (the latter, at the family's Tyler Ranch, which is located nearby in the California Delta). Everything farmed by the Maggios is also certified by LODI RULES for Sustainable Winegrowing, which meets a high bar in terms of environmental priorities and pure quality of fruit.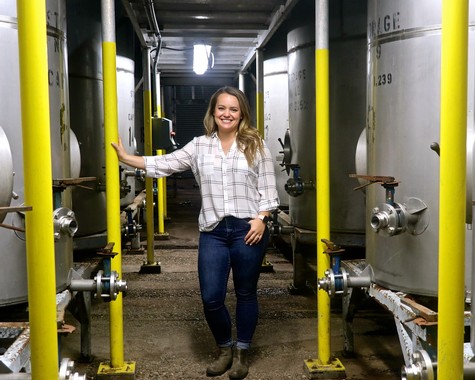 Laura Chadwell, Oak Ridge Winery's new winemaker, chimes in: "When I recently came aboard I heard it from a lot of people, 'Don't change a thing with OZV.' I wouldn't dare — it's a wine that countless people drink every day, and they need to know that they will always get the exact same taste."
Ms. Chadwell, whose official title is "Chief Winemaker," brings sterling credentials to her position. "I grew up in Galt," says Chadwell, "so I consider myself a Lodi native. I went to U.C. Davis [earning a BS in Viticulture and Enology] and did some work in Paso Robles, Monterey County, and Napa Valley. I also did seven years with a big company [with Constellation Brands, most recently at Woodbridge by Robert Mondavi].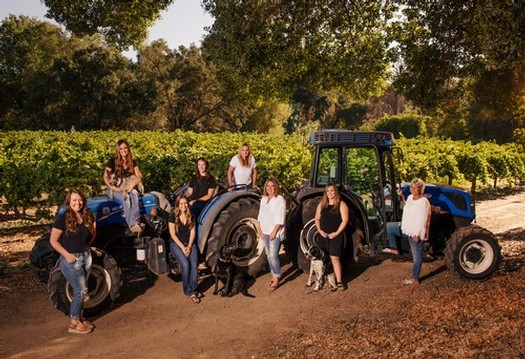 "All during the years away from Lodi," adds Chadwell, " my preference was to come back because, well, Lodi is 'home.' My first harvest intern and assistant winemaker jobs were at Jessie's Grove, working for Greg Burns.
"What I knew about Oak Ridge Winery before coming aboard was that it is family-owned, and their brands are sold all over the world. I was very pleased to learn, though, that they already had a bunch of small projects going on at the same time — things that could allow me to reconnect with the craft of winemaking, which I really wasn't allowed to do at my previous stops.
The new premium wines by Oak Ridge Winery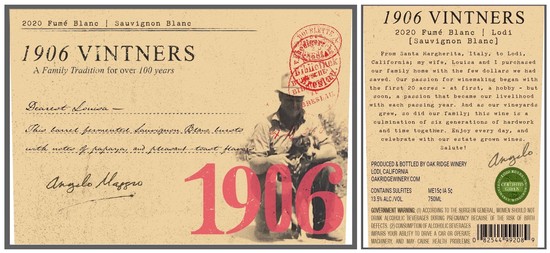 2021 1906 Vintners Lodi Fumé Blanc ($22) — A steel fermented, French and American oak barrel-aged (70%) Sauvignon Blanc. Citrusy, lime skin, tropical fruit (mango) fragrances with a sliver of vanillin oak quality enhance the predominantly fruit profile. Tart, tight, delicate qualities on the palate.
"1906," says Maggio-Casity, "refers to the year my grandfather came to the U.S" — speaking of Angelo Maggio, who immigrated from Genoa in Italy. Adds Chadwell: "The fruit is very bright and citrusy, but not overripe, and the wine is dry. Sauvignon Blanc grows beautifully in Lodi, which you can sense in this wine filled with orange blossom-like floral notes, grapefruit-like citrus fruit, and a hint of nectarine rather than being only about tropical fruit. Barrels add a toasted wood subtlety and are there just to support the fruit, not hide it. There is an obvious emphasis on a balanced acidity, which keeps the wine from being vicious — instead, the predominant feel is crisp and very mouth-watering."
2020 Maggio Estates, Lodi Chardonnay ($35) — Light straw gold; fresh, bright apple-pear aroma with an intriguing trace of leafy herbiness; fine, silky, creamy entry leading to pinpoint balance of crisp varietal fruit, a touch of toasty oak, and grapefruity/citrusy acidity.
"We are excited about our new releases under the Maggio label," says Maggio-Casity. "We strongly feel that our new premium wines should be associated with the family name. These will be our best wines, showing the best of our vineyards."
Chadwell elaborates on this top-tier wine: "This Chardonnay is a combination of stainless steel and barrels fermentation, 90% of it spending an additional 10 months in French and American oak barrels. The fruit is sourced from the Maggios' Mokelumne River and Jahant AVA vineyards, the cooler parts of Lodi, and so the natural acids show very well — bright but not overripe. We chose the best of the best barrel lots to go into this bottling. Stylistically, we went for the more delicate wines with crisper acidity, avoiding fat or a buttery feel.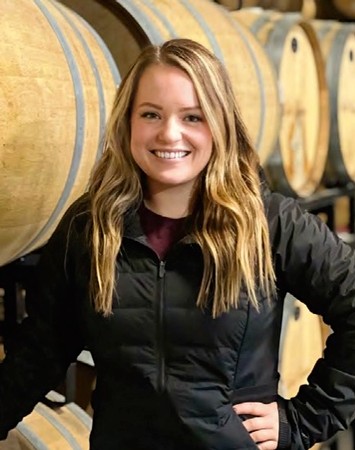 "100% of the Chardonnay went through malolactic fermentation [a natural process where sharper malic acids transform into milder lactic acids], which is how you can get the complexity of a serious style of Chardonnay. Although the barrels were new, there were some neutral barrels in the mix, which tones down the overall sense of 'oakiness.' I think it's just enough so that the predominant profile of the wine remains that bright citrus/green apple Chardonnay character, also allowing for a little floral/jasmine character to come through.
"I like to think that this is not a 'copycat' Chardonnay. It is a blend of the best Chardonnays we have, and therefore this wine is very much true to the style of the varietal that can be grown here in Lodi. Chardonnay as a category can be overlooked because it is so widely planted, here in Lodi and everywhere else. But we felt that if we stuck to the best wines — the Chardonnay lots most representative of the terroir, the climate, and our vineyards — this wine more than warrants its $35 price point. It has a Lodi profile but can be compared to Chardonnays from any other region in terms of balance or intensity.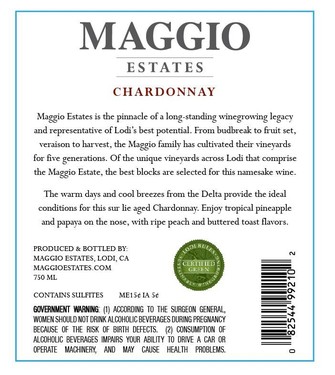 "Granted, Lodi grown Chardonnay can be overripe if they're grown that way. There are many Chardonnays in California that come across as Muscat-like, mostly because they're blended with Muscat, Viognier, and other fragrant varieties. That's not what we want. We deliberately pushed towards lightening up on the fruitiness and choosing wines falling more on the citrus side of the Chardonnay character.
"Finally, all the subtle oak character you find in this wine reflects what came naturally through barrel aging — there was no use of oak adjuncts [i.e., oak staves or chips usually dipped into tanks like tea bags] or anything added to amplify oakiness. The idea, for us, was to avoid turning the Maggio Estates Chardonnay into a fruit bomb, an oak bomb, or a 'butter' bomb."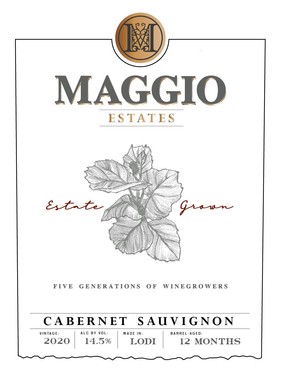 2020 Maggio Estates, Lodi Cabernet Sauvignon ($35) — Moderately purplish ruby; intensely fruit-forward (plums, berry trail mix) nose underlined by low-key cedar/pencil wood as well as leafy/herby green notes. On the palate notable acidity and medium tannin bolster the fruit tones, framed by a touch of toasty oak.
Says Chadwell: "This is an almost 100% Cabernet Sauvignon, with 2% Merlot blended in. It was aged and French (73%) and American oak. Starting with the 2022 vintage, the plan for Maggio Estates is to go with 100% French oak in the Cabernet program.
"We took an approach similar to our Chardonnay program, selecting wines from the best barrels, from our best vineyards in the cooler parts of the Lodi appellation, the Mokelumne River, and Jahant AVAs. The climate in these AVAs is moderate enough that we get the concentrated blackberry varietal character without the excesses of super-green pyrazine herbaceousness nor any overripe, raisiny, or jammy characteristics.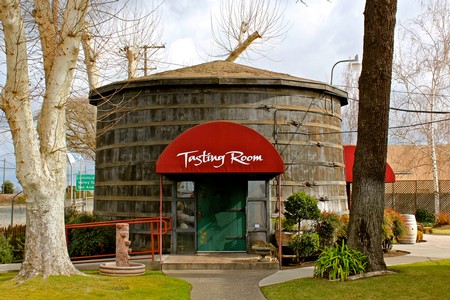 "This is very much a Lodi-style Cabernet Sauvignon. The wines we found in our barrel selection have the structure and weight you want in the varietal but are also very fruit-forward. Therefore, we let the wine be what it wanted to be — making the oak play a supporting role, allowing the Lodi fruit to express itself without interference. The wine ended up very supple, with enough intensity to define itself as a luxury tier Cabernet."
In regards to what to expect in the upcoming years, Chadwell adds: "I like that I'm being supported by ownership looking for the same things I am. They'd like to develop their higher-tier Maggio Estates line. In the future, this will probably include reserve lots of Zinfandel and Petite Sirah, and maybe even some vineyard-designate bottlings. Why not? The Maggios own some wonderful vineyards, and it will be up to us to make the best wines possible out of what they already have."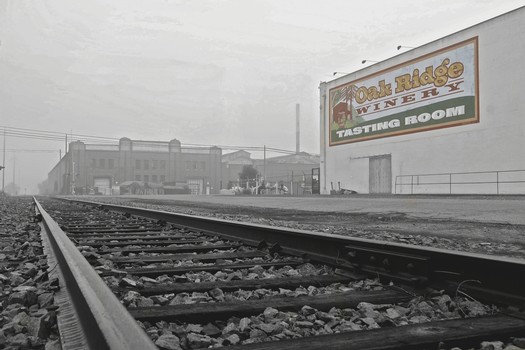 Comments