Letters from Lodi
An insightful and objective look at viticulture and winemaking from the Lodi
Appellation and the growers and vintners behind these crafts. Told from the
perspective of multi-award winning wine journalist, Randy Caparoso.

June 13, 2016 | Randy Caparoso
Lodi grown wines shine at 2016 Barbera Festival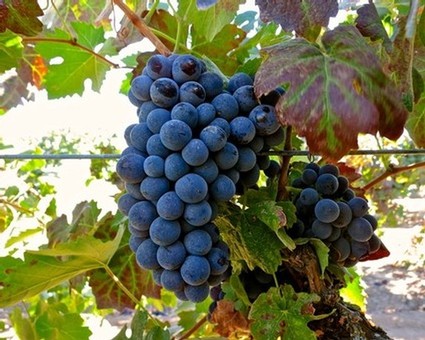 Long known as one of the world's greatest "food wines" because of its higher than average acidity – think of what vinegar does for oil, how lime makes a ceviche, or how a simple squeeze of lemon over seafood or even a slice of beef immensely improves a dish – the black skinned Barbera grape has also recently emerged as one of California's favorite varietal reds, period.
Witness the 2,000 or so Barbera lovers who descended upon the sleepy town of Plymouth in California's Amador County this past Saturday (June 11, 2016) for the 6th annual Barbera Festival. That's a lot of diehard wine lovers, coming from all over just to enjoy a single wine type.
Barbera, we read in the booklet passed out to Barbera Festival attendees, is a native Italian grape first introduced to California during the early 1880s, by way of the Santa Clara area by John Doyle of the historic Cupertino Wine Company.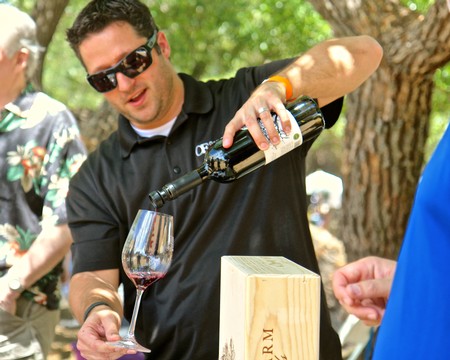 Doyle's first bottling of red wine utilizing Barbera was an 1884. By the 1890s, Barbera was being used extensively by the Asti, Sonoma County-based Italian Swiss Colony Winery in its basic table reds (usually blended with Zinfandel and other varieties). Louis M. Martini Winery is credited for producing the first post-Prohibition varietal bottling of Barbera from their Sonoma Valley grown plantings in 1954.
Did you know that, up until 20 years ago, Barbera was the most widely planted red wine grape in all of Italy (today it is the second most, after Sangiovese)? Hence, it is not surprising that the Barbera grape had always been a favorite among growers and winemakers of Italian descent throughout Sonoma County (notably, a longtime favorite of the Sebastiani and Seghesio families), San Joaquin Valley (in Lodi, cultivated by the Peiranos, Borras, Leventinis, and others), and the rest of the Central Valley (Kern County's Giumarra and Papagni in Madera County, for instance, are large scaled farmer/producers who have always prized the Barbera grape). Sonoma County, San Joaquin Valley and the Central Valley still account for most of the 7,000 or so acres of Barbera planted in the state.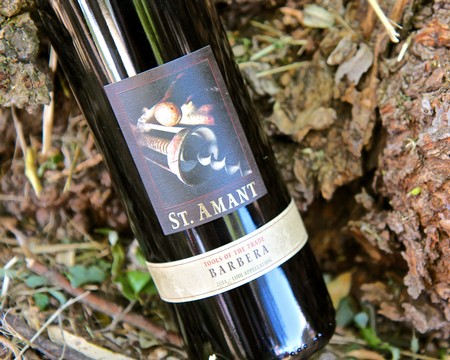 During the jug wine heyday between the 1940s and 1970s, Lodi grown Barbera was a key component (along with Zinfandel and Carignan) in classic old blends like E. & J. Gallo's Hearty Burgundy and Guild Wine Co.'s Vino da Tavola Red. One of the giant Guild Wine Co.'s founders, Lawrence K. Marshall, was known to have cultivated Barbera, along with some 39 other grapes, in the Lodi region since the 1930s. California wine historian Charles Sullivan has described L.K. Marshall as: "A power in the twentieth century development of winegrowing in the Lodi Area... André Tchelistcheff considered him, along with Louis M. Martini and Herman Wente, one of the three 'apostles of the modern California wine industry.'"
Since the 1970s, pioneer grower/producers like Monteviña's Cary Gott and Cooper Vineyards' Dick Cooper helped to popularize the Barbera grape in Amador County, which enjoys a moderately warm Mediterranean climate similar to Lodi's, but grown in shallower hillside soils, on higher elevation slopes. Hence, the dominance of Amador based producers (34 total) at the 2016 Barbera Festival.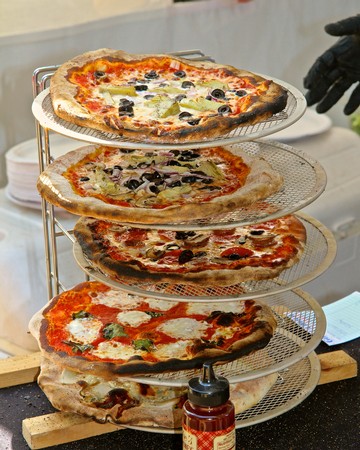 Besides elevated acidity, the beauty of California grown Barbera is its sturdy yet smooth tannin, and deep, meaty berry fruit qualities that respond well to restrained oak aging. Italian grown Barberas can be sharp as a knife and as tough and dirty as a shoe; whereas in Amador County, Barberas come across as rounded yet well structured – a sense of sturdiness without being hard or austere. In Lodi's largely sandy soils, Barberas tend to be even rounder, slightly fleshier, and a tad more fragrant in fruit qualities; while retaining every bit of the grape's characteristic, discernibly tart edge.
Alcohol levels in both Amador and Lodi grown Barberas hover around the 14.5% range (par for the vast majority of premium California grown varietal wines, including Pinot Noir and Chardonnay); making for a moderately full bodied feel.
Lodi Barbera, in other words, takes a back seat to no others. A couple of vintages of Lodi Barbera by Macchia Wines, for instance, have even garnered gold medals at the International Barbera Competition in Monferatto, Italy.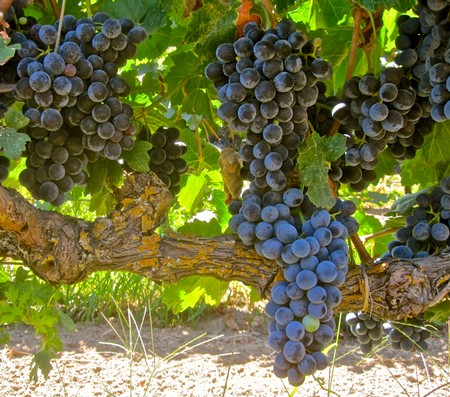 Macchia, as it were, sat out this year's Barbera Festival in Amador County; but the bottlings of two of Lodi's finest were present and accounted for; showing off the outstanding quality possible in Lodi grown Barbera:
2014 St. Amant, Lodi Barbera ($18) – From the Leventini Vineyard – planted 43 years ago by Ted Leventini, originally for Gallo's Hearty Burgundy production, in a swath of sandy loam in Lodi's Jahant AVA, east of Hwy. 99 – this bottling represents St. Amant's 17th vintage of this wine, which remains a quintessential Lodi style Barbera: plump and meaty with black cherry/cranberryish fruit; full and fleshy, with the grape's natural acidity keeping the wine from coming across as heavy or ponderous; rounded out by pliant tannin and subtle smidgens of sweet American oak (aged in largely "neutral" barrels, just 20% new).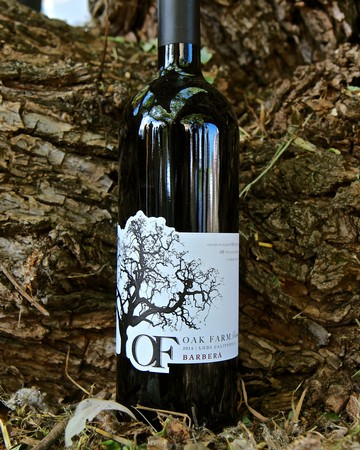 2014 Oak Farm, Lodi Barbera ($25) – This rising star producer also proffers a stylistic reconfiguration of this old school varietal: aged completely in French oak barrels (25% new), which gives this wine a sleeker texture and more upbeat fruit qualities – bright red berry perfumes embellished by a transparent veneer of sweet/vanillin oak notes, and slightly more emphasis on the varietal perfume and natural zip of crinkly acidity. A 50/50 blending of two vineyards – Ron Silva's Silvaspoons Vineyards in Lodi's Alta Mesa AVA, and Jonathan Wetmore's Round Valley Ranches on the east side of Lodi's Mokelumne River AVA.
2015 St. Amant, Lodi Barbera Rosé ($15) – Winemakers have also long known that, because of its natural acidity, Barbera makes a beautifully dry pink wine, either as a pure varietal or as a compliment to other grapes. This limited bottling (just 70 cases produced) was also sourced from Ted Leventini's 1972 planting; representing a saignée (a "bleeding" off of pink tinged juice from a red wine vat) fermented in neutral wood barrels, and blended with a fragrant touch of Verdelho (5%) – rendering a bright, coral pink wine teeming with cranberryish fruit, zesty and lively on the palate.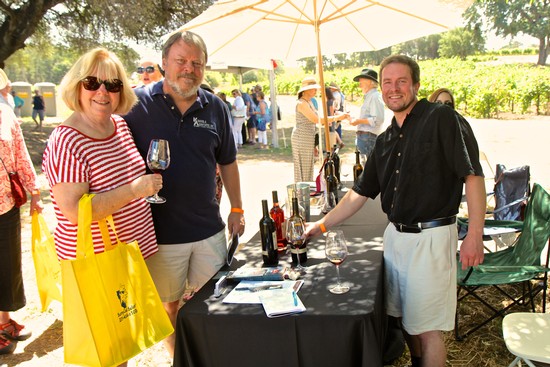 Comments