Letters from Lodi
An insightful and objective look at viticulture and winemaking from the Lodi
Appellation and the growers and vintners behind these crafts. Told from the
perspective of multi-award winning wine journalist, Randy Caparoso.

November 17, 2021 | Randy Caparoso
Lodi Winegrape Commission celebrates its 30th anniversary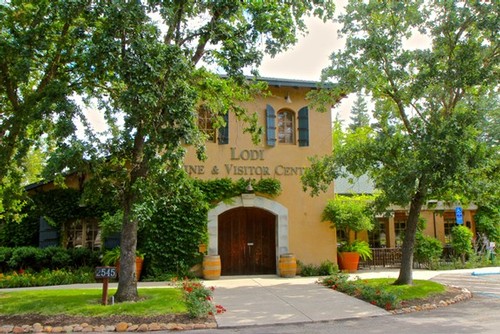 Today (November 16, 2021) is National Zinfandel Day. We strongly advise you to pull out a bottle of Zinfandel, preferably one grown in Lodi, to celebrate this "all-American" grape with us (while we now know that Zinfandel originated in Croatia, it is in California that the grape has come to excel like nowhere else in the world). Read why you should be drinking "Lodi" here.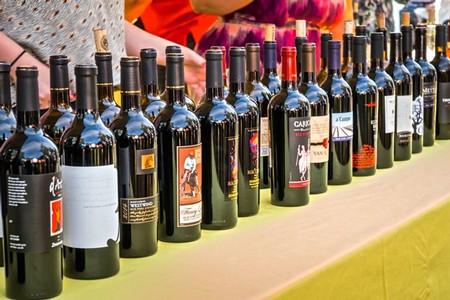 Also today, members of the Lodi Winegrape Commission come together to celebrate the organization's 30th anniversary.
What, you may wonder, is a Winegrape Commission? This is a specific type of organization first established in 1937 by the State of California Department of Food & Agriculture's Marketing Act. Winegrape Commissions are funded by annual assessments of the gross value of wine grape crops. In the case of Lodi, every commercial grape grower within California Grape Pricing District 11, which spans both San Joaquin County and Sacramento County, is compelled to join.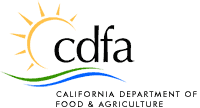 Membership referendums are mandated every five years. Since November 1991, when the Lodi Winegrape Commission was first established, Lodi growers have voted in favor of the continuation of the organization by margins of around 90%. To get farmers, a notoriously independent lot, to agree on anything is impressive by any standard.
While membership in the Lodi Winegrape Commission, once voted in, has not been a choice thing, each grower/member has recognized the shared benefits of the organization's viticultural research, educational and sustainable programs, the marketing of grapes to winery/buyers, and the promotion of Lodi wines and vineyards to consumers, trade, and media.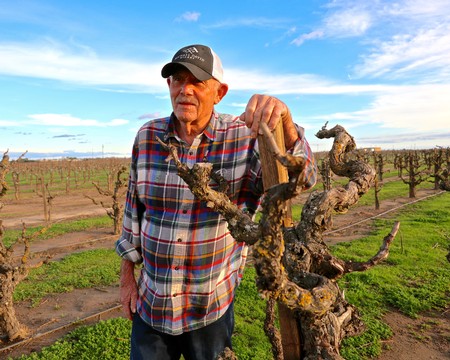 The Lodi Winegrape Commission, in short, exists to expand the economic fortunes of Lodi's growers. So far, they have been satisfied with the results: Since 1991, Lodi's wine grape acreage has more than doubled, from approximately 39,000 acres to over 100,000 acres. Easily the largest wine region in the U.S. in terms of acreage and production. Crop values have increased from $80 million to more than $500 million, and the number of wineries within the Lodi wine region itself has expanded from six to 85.
According to recent USDA statistics, the Lodi Viticultural Area crushes approximately 20.5% of all wine grapes in California. Since 3 out of 5 bottles sold in the U.S. (including imports) are grown in California, this means 12% of all wines consumed by Americans come from Lodi.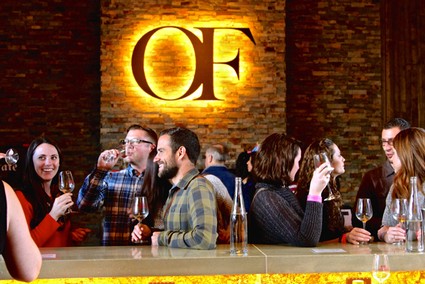 Recent studies have reported that the total economic impact of Lodi's winegrowing industry, plus industries (such as tourism) directly benefitting from it, has been amounting to over $5 billion annually. The industry itself directly or indirectly employs over 15,000 people, and more than $325 million in local, state, and federal taxes are generated by the combined wine production and grape growing sectors.
Above all, the difference that the Lodi Winegrape Commission has made is the fact that countless wine lovers all around the world are now familiar with "Lodi" as a source of high-quality wine and grapes. This is in stark contrast to the mid-1990s when there was virtually no wine that said "Lodi" on the label, despite the fact that the region was recognized as an official American Viticultural Area (AVA) in 1986. It was the collective efforts of both growers and vintners associated with the Lodi Winegrape Commission that dramatically changed that identity.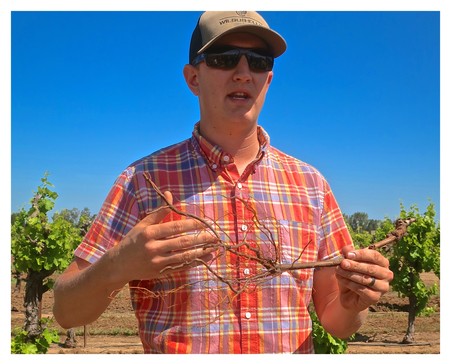 "The success of the Lodi Winegrape Commission hinges on the support of its winegrowers and wine community," says grape grower Aaron Shinn, Lodi Winegrape Commission's current board chair. "Collectively, we have excelled at our original objectives to move Lodi forward and we're incredibly proud of what we've accomplished thus far. In continuing to work together, we have an exciting future ahead of us. The best is yet to come."
The Lodi Winegrape Commission will celebrate its 30th anniversary today with a presentation highlighted by a talk by Karen Ross, Secretary of the California Department of Food and Agriculture. According to Lodi Winegrape Commission Executive Director Stuart Spencer, "We're looking forward to coming together this November to toast past and present accomplishments while celebrating what I believe will be a bright, successful future."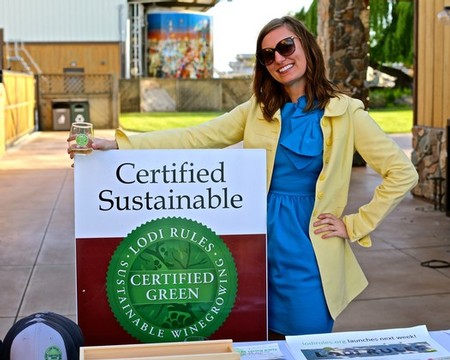 Among the organization's proudest and most recent achievements:
2005 — The launch of LODI RULES for Sustainable Winegrowing program, now regarded as one of the most comprehensive and rigorous third-party certified sustainability systems in the world, entailing nearly 1,300 certified vineyards and 55,380 certified acres across 16 California Crush Districts, Washington, and Israel. The program was awarded the Governor's Environmental and Economic Leadership Award (GEELA) in 2006 and again in 2014.
2015 — Lodi was honored as Wine Enthusiast Magazine's Wine Region of the Year, particularly as the result of the Lodi Winegrape Commission's highly visible and successful consumer-facing branding and national marketing campaign.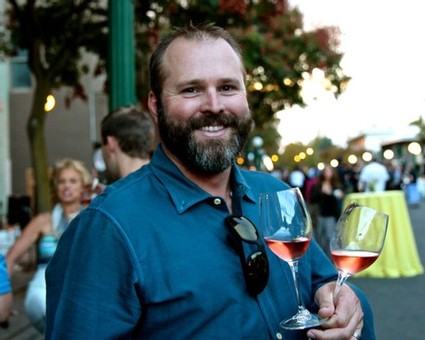 2000 — Establishment of the Lodi Winegrape Commission's Lodi Wine & Visitor Center, one of the California wine industry's original regional wine education and tasting centers.
2006 — Establishment of seven unique areas or nested AVAs within the greater Lodi AVA: Alta Mesa, Borden Ranch, Clements Hills, Cosumnes River, Jahant, Mokelumne River, and Sloughhouse.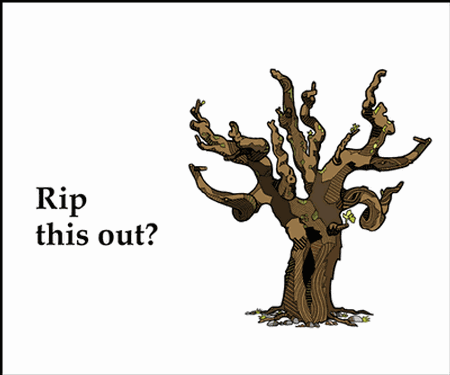 2020 — Release of Lodi Winegrape Commission video entitled "Mealybug Biocontrol in California Vineyards," detailing a one-year project with Dr. Kent Daane and a team of Lodi growers who later leveraged the original Western SARE grant into a $1 million BIFS (Biologically Integrated Farming Systems) grant for the study of mealybug biocontrol in Lodi and the Central Coast.
2020 — Launching Save the Old Vines, a marketing campaign aimed specifically at the preservation of heritage vineyards. In March 2021, the Commission was one of a handful of leaders asked to speak at the world's first Old Vine Conference — a movement dedicated to ensuring heritage vineyards a valued and enduring place within the commercial realities of the global wine industry.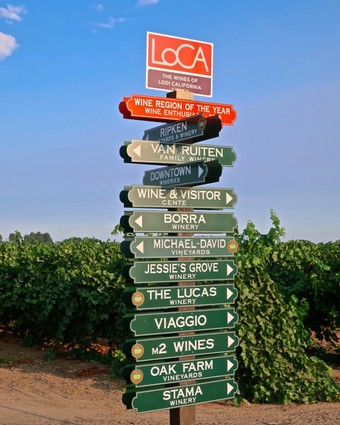 Comments