Letters from Lodi
An insightful and objective look at viticulture and winemaking from the Lodi
Appellation and the growers and vintners behind these crafts. Told from the
perspective of multi-award winning wine journalist, Randy Caparoso.

May 17, 2021 | Randy Caparoso
It's okay to love Chardonnay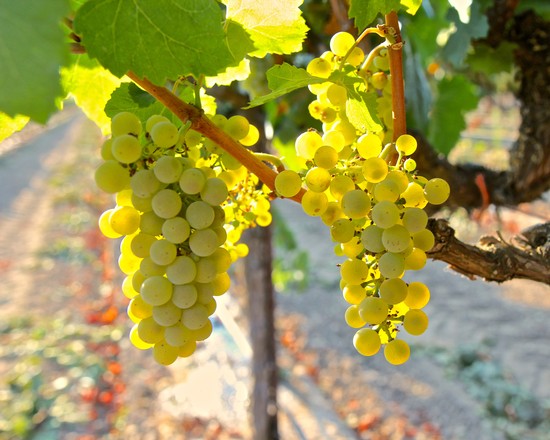 Sorting out the misperceptions
Please excuse the title of this post. No one who loves Chardonnay need ever apologize for harboring a hankering for this varietal, the world's best-selling white wine of any sort for going on 30 years. When it comes to wine, or anything of an artistic nature (art, music, literature, fashion, even cars!), you rule your own roost. To heck with what anyone else says.
Reading about Chardonnay in books, magazines, or online, however, invariably reminds you of the old adage: Don't believe everything you read.
In a surprising number of places, for instance, you read that Chardonnay is a "neutral" grape. Probably because the grape is grown all over the world and has adapted to many different types of terroirs (i.e., growing conditions strongly influencing the way grapes, and ultimately wines, turn out), and therefore appears to be something of a malleable variety. "Malleable," however, is not a synonym for "neutral."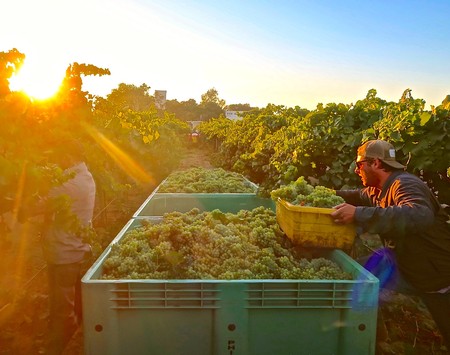 If you Google, say, "ABC (Anything But Chardonnay)," one of the first entries you find has a sentence stating, "Chardonnay isn't particularly aromatic." Declarations like this make you wonder in what world some wine scribes live. Not in ours. Anyone with two eyes, a nose, and mouth who has ever opened up a good bottle of Chardonnay knows that, well over 90% of the time, white wines made from Chardonnay are extremely aromatic, and tend to be very rich and filling on the palate. In most cases, in fact, a little too richly aromatic and filling for some people's taste. But "neutral?" Not hardly.
The good thing about a wine region like Lodi, in fact, is that there are just as many alternative dry-style white wines — made from grapes like Albariño, Vermentino, Grenache blanc, and others — to choose from, if you happen to find most Chardonnays a little too rich and filling, or if you would prefer a white wine that's a little lighter, more subtle in fruitiness, or a little more tart or zesty in acidity. That's what makes a region like Lodi so handy — its natural conditions are friendly enough to grow all kinds of grapes, producing wines for many different tastes.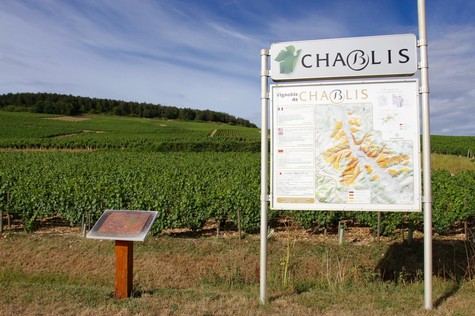 Chardonnay is a grape that originated in France's Burgundy region. Exemplifying the grape's tendency to reflect where it is grown, French styles of Chardonnay-based whites can be either lean, tart, and minerally (such as those coming out of Burgundy's Chablis appellation), lavishly full and ripe (Burgundy's Puligny-Montrachet or Meursault regions), or somewhere in between (the round yet restrained whites of the Mâconnais region).
Chardonnay is also often described as a grape that is something of a tabula rasa — an "empty slate" of a wine, which vintners, with their mania for doing magic in the winery, can shape to their whims. This is pretty much true, which is probably why some writers jump to the erroneous conclusion that Chardonnay is a "neutral" grape. Burgundy, by way of example, is a place where you can clearly see how the hands of winemakers can shape the styles of white wines made from Chardonnay.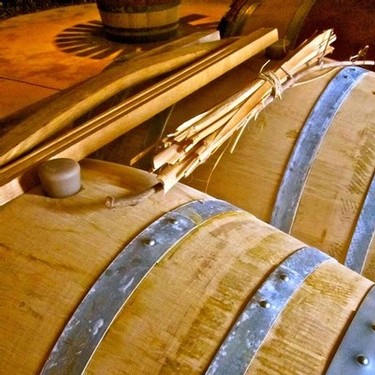 In places like Puligny-Montrachet and Meursault, for instance, where grapes can attain richer, fuller-bodied qualities, almost all the white wines are fermented and aged in oak barrels, and the barrels themselves add additional creamy/vanillin, often smoky "toasted" qualities to the wines. While it can enhance the ripe, gripping quality of Chardonnay, oak has a tendency to diminish subtleties in wines. Consequently in Chablis, which is a cooler climate terroir that grows very subtle, lighter, zestier, less fruit-pronounced wines, most vintners do not ferment and age their Chardonnay-based whites in barrels. Most Chablis is vinified exclusively in stainless steel tanks, which only emphasizes the lighter, zestier qualities — often more minerally than fruit-focused — all the more.
Hence, in the case of Burgundy, the "sense of place" definition of terroir not only underscores how Chardonnay grown in different regions attain varying ripeness levels but also illustrates the huge impact place has on the decisions of winemakers. And as far as French wine lovers are concerned, Vive la différence!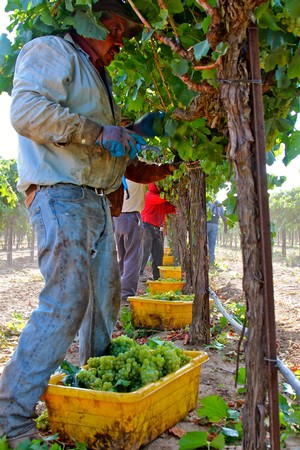 New World styles and looking back at the 1976 Paris Tasting
Chardonnay grown in most places of the New World — especially California, Washington, Australia, or New Zealand — tends to grow with even more intensity of fruit qualities than anywhere in France, reflecting warmer, sun-soaked climates. You might have heard of the "Judgement of Paris," or "Paris Wine Tasting," that took place in 1976 and made the news all over the world. If not, here's the skinny: A panel of French judges was asked to blind-taste four Chardonnay-based whites from France (representing some of Burgundy's most famous appellations and producers) together with six Chardonnays from California (some of the top handcraft brands of those times). Four of the six highest-scoring wines turned out to be Californian, including the highest-rated wine (a Chateau Montelena Chardonnay).
This, of course, was a big deal because up until that time, almost no wine expert in the world would ever consider a California wine to be as good as a classic French wine made from the same grapes. The reality, however, was that this was never a big deal at all, because French judges in those days had absolutely no idea how a California wine tasted. That is to say: Because California consists of regions with much warmer climates, California-grown Chardonnays are almost always lusher in fruit and fuller in the body (i.e., alcohol by volume) than those of Burgundy in France. Unaware of this, the 1976 judges in Paris simply assumed that the richest, ripest wines in that particular blind tasting were French, and therefore that's how they scored them.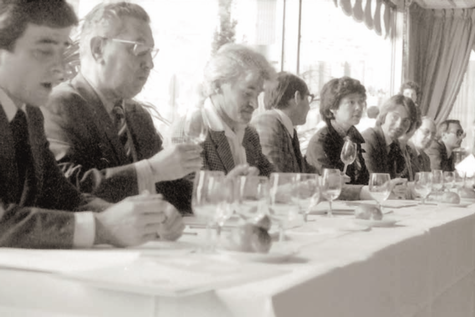 Did the Paris tasting of 1976 "prove" that California grows better Chardonnay? No. It simply demonstrated that California grows much fruitier, heavier styles of Chardonnay. For my part, I was not only familiar with both the California and French wines in that famous Paris tasting, but I was also well aware that those particular brands of California Chardonnay were all, across the board, big, fat, ultra-ripe styles of wines oozing with sweet, toasty, creamy/buttery oak qualities. Styles of Chardonnay that were so over-the-top that they almost certainly would be considered unacceptable today, even by critics and consumers who like hefty, sweetly fruited, and overly oaked Chardonnays.
I'll also say this: During the 1970s virtually all the great, traditional French producers were also going through an awkward transition. It was a time when just about all of the more "serious" white Burgundies were grotesquely over-oaked, typically obliterating their intrinsic fruit profiles or any sense of nuance. You know how we used to identify which were French and which were California wines in our own blind tastings during the '70s? If you just picked out the white wines that smelled more like "hot dog water," with those pungent, artificial scents of smoke and spices, you were guaranteed correct if you pegged them as "French." Thank goodness, even the French no longer make them that way.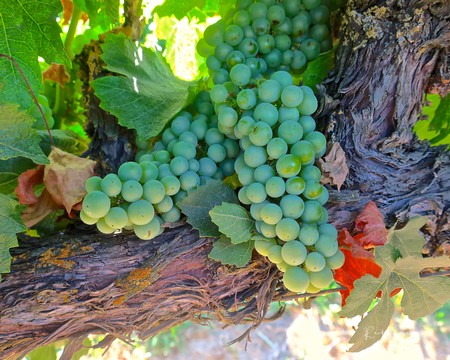 Lodi variations
Lodi produces a brightly fruited style of Chardonnay, typically with the apple, pear, floral, or tropical fruit notes common to virtually all the coastal regions of California sharing the same Mediterranean climate classification. Chardonnay may not be the pièce de résistance that Zinfandel remains for the region, but Lodi-grown Chardonnays end up doing quite well in, say, big wine competitions — which are "blind" tastings, just like what those unsuspecting French judges went through in Paris back in 1976 —because they meet almost any California Chardonnay lover's expectations of this varietal.
A couple of Lodi producers have gone the route of numerous other California wineries, producing more than one style of Chardonnay. Peltier Winery, for instance, produces a "Winemaker Select" Chardonnay that is fermented and aged in oak barrels in the traditional French style, which since the 1970s has also become the predominant "California" style (even when their Chardonnays are not fermented and aged in actual barrels, California producers have become wily enough to know how to use less expensive oak "adjuncts" — wood chips, staves, shavings, powders, you name it, it's used — in steel tanks to duplicate the taste of "oak").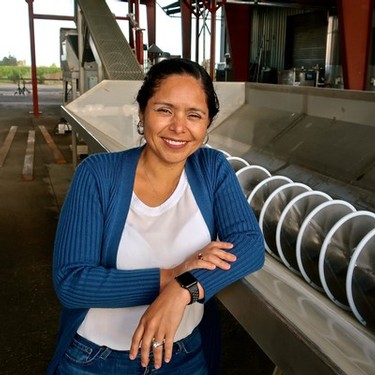 To satisfy customers who crave the lush, full taste of Chardonnay but without the smell or taste of oak, Peltier Winery also produces an "Unoaked" Chardonnay, which is crisp and refreshing. So you now have a choice: If you like the vanillin/toasty aromas and creamy taste of Chardonnay fermented and aged in oak, go for the Peltier "Winemaker Select." It's the real thing. If you don't like the scent or flavor of oak but still want something fuller, rounder, and fleshier than, say, an Albariño or Vermentino, then Peltier's "Unoaked" Chardonnay may be the one for you.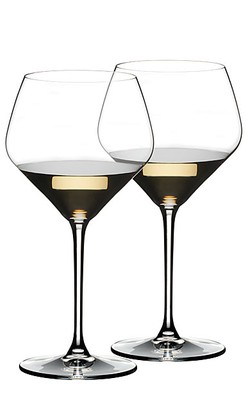 Harney Lane Winery's two bottlings are even more finely delineated. They produced a "Home Vineyard" Chardonnay that pretty much follows the traditional barrel-fermented and oak-aged style. It is, in fact, a first-class example of this style, having taken a "Best of Class" award at the most recent (2021) San Francisco Chronicle Wine Competition, which is quite a feat.
Harney Lane Winery also produces a "Scottsdale Vineyard" Chardonnay from a block that they own and farm, but located about two and a half miles west of their home vineyard. To emphasize the bright, floral, slightly minerally qualities of Chardonnay grown in this vineyard, they partially tank-ferment this wine and age it in a larger percentage of "neutral" barrels (resulting in a barely perceptible taste of oak but retaining the silky qualities of oak-aged wines). They also hold back on stirring the wine's lees (i.e., spent yeast cells) in the barrels, which results in a crisper, steelier, edgier fruit profile. As they say, vive la différence!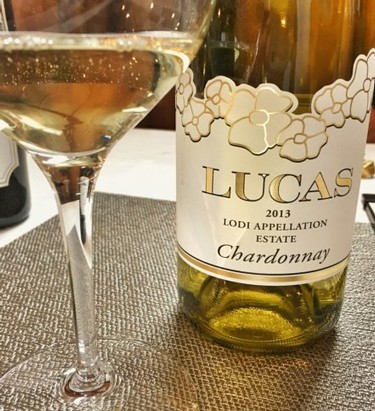 Among the other Lodi-grown Chardonnays that stack up against the state's finest (bar none!), probably not enough can be said about those by The Lucas Winery and Mettler Family Vineyards. Both wineries have mastered the art of barrel fermentation and aging, without overdoing it. Virtually every vintage of The Lucas Winery Chardonnay, in fact, is so finely balanced, it ages as well as most red wines (see our past post on Why, at 10 to 15 years, a Lucas Lodi Chardonnay is just beginning to spread its gold-tinted wings).
Unbeatable food affinities
If anyone tells you Chardonnay does not make a good "food wine," they just don't know what they're talking about. For certain foods, in fact, Chardonnay is probably the finest wine in the world to drink. There is nothing like a slightly toasty, oak-aged Chardonnay, for instance, with wood-grilled white fish. If you want to get fancy and mix up a little beurre blanc, or creamy butter sauce, to ladle over that same fish, suddenly the match becomes something made-in-heaven. But you needn't go to heaven — just pop open a bottle of silky, creamy Chardonnay.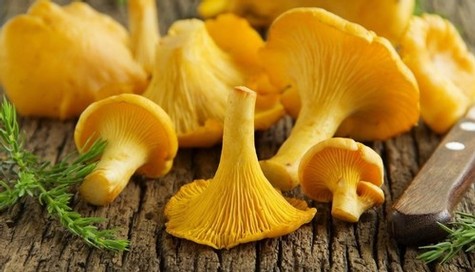 Grilled vegetables, from mushrooms to squash and asparagus, are also tailor-made for traditional styles of Chardonnay with oak qualities that are either nuanced or aggressive. Then there is roast chicken — particularly Julia Child's poulet roti, served swimming in buttery jus — which absolutely screams for round, lush styles of white wine like classic Chardonnay.
Otherwise, it is not difficult to find delectable food matches for Chardonnay if you also think "other white meat" — particularly pork, veal, sweetbreads, or anything that tastes great in buttery or creamy sauces or are natural companion with mushrooms. For more details on ideal Chardonnay and food matching, see this post on Big, fat Chardonnays make a splash with food.
Some things in life, you can say, are just not complete without Chardonnay.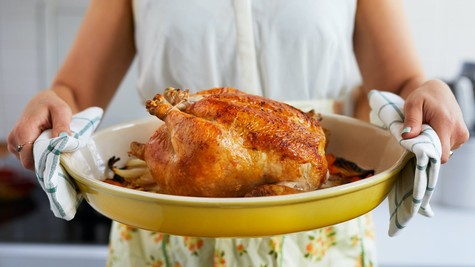 Shopping list
The following is a handy list of Lodi-grown bottlings that are pretty much guaranteed to never disappoint even the most discriminating Chardonnay lover. Enjoy!
Top Lodi Chardonnays
Harney Lane Winery, Home Vineyard
Harney Lane Winery, Scottsdale Vineyard
Maley Bros.
Michael David Winery
Mettler Family Vineyards
Oak Farm Vineyards
Peltier Winery, Winemaker Select
Sierra Star Vineyard & Winery
The Lucas Winery
The Tribe (by Covenant Wines)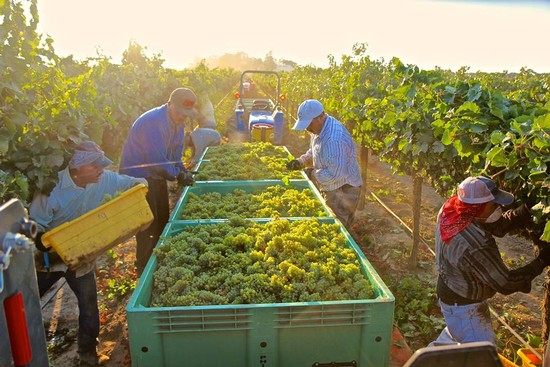 Comments