Letters from Lodi
An insightful and objective look at viticulture and winemaking from the Lodi
Appellation and the growers and vintners behind these crafts. Told from the
perspective of multi-award winning wine journalist, Randy Caparoso.

February 4, 2021 | Randy Caparoso
In 2021, what's a wine brand to do to stay ahead?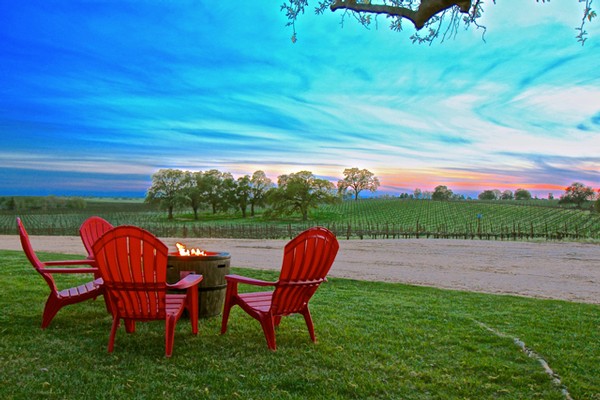 "What's a wine brand to do?" is the question posed by Australia's CommsClass in a recent post entitled Top Wine Marketing Trends In 2021." CommsClass is a Melbourne-based marketing blog specializing in wine, food, tourism, and hospitality.
As in the U.S., the Australian wine industry has recently turned to brand, marketing, digital, and social media marketing to make up for sales lost over the past year due to the global pandemic. Also like in the U.S., in Australia this has meant that many old-time winery and vineyard owners who once barely found the need to open up a laptop and do email, let alone open social media apps or host webinars, have had to learn whole new ways of communicating. Like toddlers, stumbling out of the block as they learn to walk.
In Lodi, we like to brag that wine growing dates back to the late 1850s, when Stockton's El Pinal Winery was established. In Australia, it started in 1788, when the first vines were brought over to new settlements in South Australia. Lodi's oldest surviving vines are now 105 to 135 years old, first planted in 1886. In Australia, the oldest existing vines date back to 1843 — 178 years old!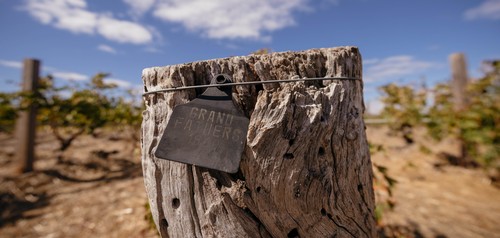 As in California, over the past year, Australia has suffered the effects of climate change with some of the worst bushfires in its history. For whatever reason, it's happening everywhere. Consequently, smoke taint has been making quality and economic impacts on the Australian wine industry. Tariff wars, particularly with big customers like China, have only made things worse. Sound familiar?
Suffice it to say, things like "brand storytelling, product innovation, technology adoption or digital marketing" are now looked upon as crucial to the survival of Australian wine producers in 2021. You can substitute "California" or "Lodi" for "Australian" in that sentence.
In their post, CommsClass asked 21 of their own industry experts to opine on some of the keys to addressing these immediate issues. We felt it worth quoting some of their ideas as food, and wine, for thought.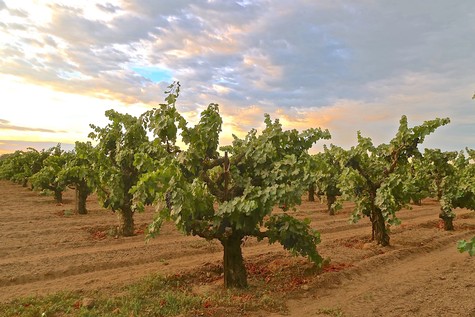 Lodi's oldest vines — Bechthold Vineyard Cinsaut, planted in 1886
Besides, people are people, whether they live in Lodi, Melbourne, Sydney, Perth, Dallas, Chicago, Atlanta, New York, or nearby San Francisco and Sacramento. They all share the same needs, and thirsts, especially for good wine. Some excerpts from CommsClass's post:
2021 will be the year of the brand. If 2020 taught us anything, it's that strong wine brands weathered the storm the best. Investment in strong brands, powerful narratives, compelling content, and congruent messaging will repay brand owners in spades as consumers seek out authenticity and individual stories more than ever before.
Wine marketing in 2021 should dig deeper into the stories behind wine. Lockdown has encouraged us to spend a bit more per bottle and try new things, so building a deeper relationship with consumers, or giving them something to remember as we regain our social lives will help brands stand out.
2020 has taught us to be nimble, adaptable, and listen to the consumer even more. We have listened and this is what we think will be the key to successful wine marketing in 2021…
1. Authenticity: People's bullsh*t radar is on high alert. Being true to who you are and what you/the brand stands for.
2. Digital: People's buying habits and communication is heading online even more. Digital marketing will be key for both brand awareness and sales in 2021.
3. Connection: If 2020 taught us anything, it is about connection and how much we appreciate seeing people face to face (see-ya zoom). We are building a cellar door and having tastings/events aimed at local tourism and social connection.
4. Local: 'Shop small, buy local' has never been more important. In 2021 people will get fed up with seeing our faces on comms I'm sure, but we have found that people buy from people, not a business.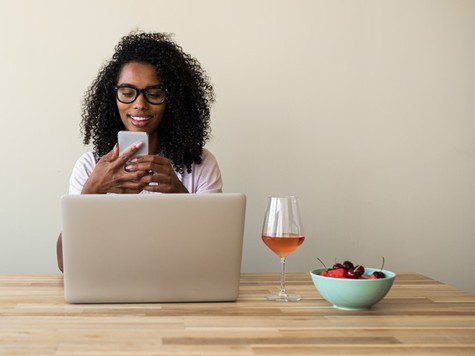 Stop selling the product and start selling the story. People like me have been banging on about this for years, but in 2021 it will be more important than ever because you're now going to need to hang onto customers and turn them into loyal fans more than ever before. And I'm not talking about the "family-owned, estate-grown" yawn-inducing stuff I've already heard 3,500 times this week. I'm talking about knowing exactly what your own unique story is and communicating it consistently at every single point in the sales and marketing chain. So that the people who buy into that, buy into you. And stay there.
For young drinkers, 20 to 30-year-olds... marketing here needs to be about education and evolution, moving away from beer...
30 to 50-year-olds (already drinking wine) want good quality at low prices. They want the stories, the history, and the sense of place, but the successful brands will be sub-$25. Probably focusing on drinking less, but drinking better.
50-plus is a pretty set group. They drink what they've always drunk, but they like to be reassured with wine scores, et al.
Wines that over-deliver at a price point will be prized, and the quality of what's in the bottle may become the biggest marketing point.
I think the shift to alternative varieties is clear, but I think a sub-set will emerge around lighter-style reds. I think it will be a long-term trend of eating/drinking lighter.
After a fairly humbling year, people seem more attracted to authentic and meaningful experiences, so wineries are best to highlight the real aspects of what they do and avoid the shallow hype, i.e., keeping it simple and showing them the real people, vineyards, and processes that are behind the wines they make.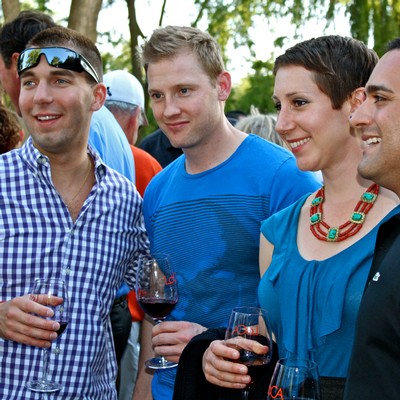 Online shopping and home delivery went ballistic in 2020. This will continue in 2021 and beyond. Wineries that do not have a strong online and/or telemarketing presence will fall behind.
After the year of hell, I think we have had to look hard and deep into our souls and ask ourselves, are we innovating and using technology to our advantage? I can confidently say that most in the wine industry have been slack, slow, and now feel sorry for themselves... 2021 is going to be a big turning point for direct-to-consumer sales.
Wineries, retailers, and hospitality venues are all entering the Direct To Consumer world, some for the first time. Brands must have a digital presence, whether they are 1 or 100 years old. The whole "package" needs to impress, not just the price and product. People are focussing on local, but also variety within that, so a range of grape varieties will be sharing the spotlight.
Sticking together and remaining individual — A collective representation in priority markets will bring strength to [each wine region's] offer, with varied expressions of our regions and varietals to support each other in our success, ensuring visibility and enhancing recognition with consistent messaging and activations.
2021 will see an extension to both the "direct to consumer" and "buy local" wine marketing campaigns that emerged during 2020... In 2021 more wineries of all sizes will seek to market and sell directly, resulting in increased competition for the consumer's attention and spending. Success will be found through wineries being clear in their tone of voice with consumers, ensuring they are customer-centric, and executing exceptionally planned interactions.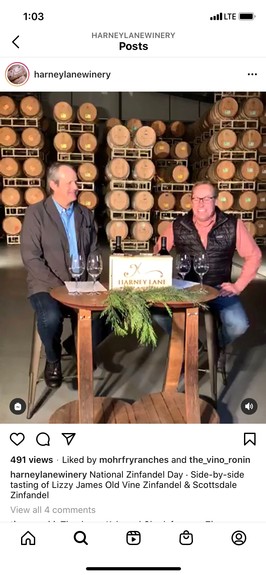 Acknowledgment of Country: Australian wine producers have an important resource available to them that few have taken up. It is the voice and experience and history of generations of people who have tended the land before white settlement, long before vineyards covered the countryside. Indigenous history here dates back 60,000 years. Connecting to that history, reaching out to The First Australians is important for our country but also important for those who tend the land.
It starts with reaching out to local indigenous groups. Who knows where that might lead, what lessons can be learned, and what connections are built?
Sustainability: Wine producers can be more sustainable in the way they grow and produce wine, but that message needs to be rammed home to consumers.
Given the year we have just had, I get the feeling that in 2021 people will be looking to celebrate more with friends and family. For wineries, I see people wanting to get involved more… to experience and share everything we have to offer. And the reason why, I think we are all missing interaction with others. We will also see a huge push into supporting the local farmer more!
If 2020 was all about the "pivot," then surely the word for 2021 is "focus." Ideally, on the customer. Wine club infrastructure and winery websites are now feeling loved, so it's time to invest in all elements of communicating. Sponsored ads will often fall flat if the organic content is sporadic and leave much to be desired in storytelling and imagery. Newsletter offers follow the same premise...
Allowing increased customization within wine club tiers will reward both members and brands. If a winery isn't offering this service, it's not thinking customer-centric and is missing out on sales. Those virtual tastings you experimented with during lockdown? Revisit. Make it fun. Gone are the days of "buy a 3-pack, and our winemaker will guide you through each one" (yawn!). The small format or tasting packs are on the rise and are far more customer-friendly... you could have a tasting in your living room instead of across a trestle table — with music. And dancing. All while sharing a plethora of information about what's being imbibed and the people behind the wines.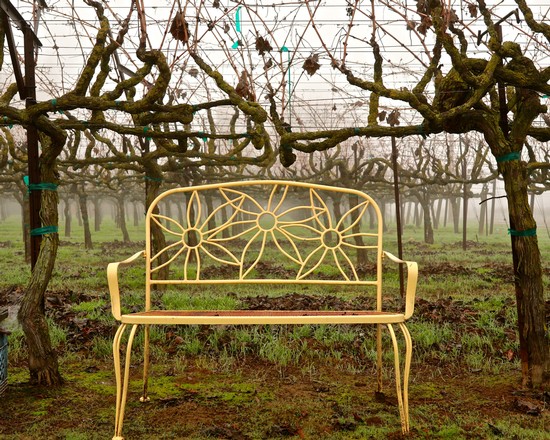 Comments