Letters from Lodi
An insightful and objective look at viticulture and winemaking from the Lodi
Appellation and the growers and vintners behind these crafts. Told from the
perspective of multi-award winning wine journalist, Randy Caparoso.

May 15, 2023 | Randy Caparoso
Farewell to Neal Overboe (1941-2023), a Lodi wine industry pioneer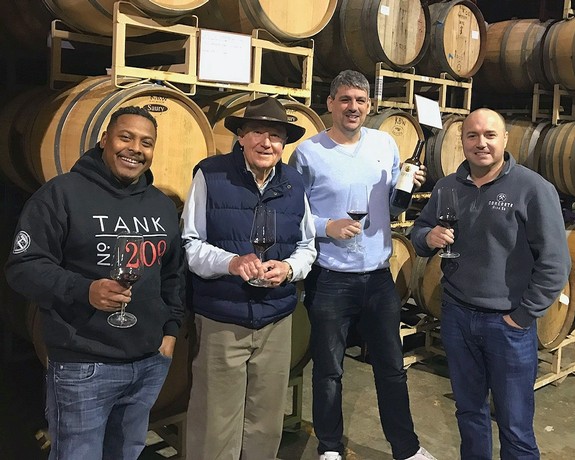 Earlier this month, the Lodi wine community bade a sad farewell to Neal Overboe (1941-2023), one of the pioneers of the region's modern-day wine industry. Mr. Overboe mentored a number of Lodi's top winemakers, including Joseph Smith (Klinker Brick Winery), Barry Gnekow (Barry Gnekow & Associates, Vertical Palate), and Tyson Rippey (Lodi Vintners and Rippey Family Vineyards). Rippey says, "Neal was a brilliant winemaker, friend and husband to his wife Barbara who passed away in 2017 after 53 years of marriage."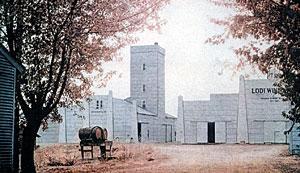 In fact, Lodi Vintners—occupying the original Woodbridge Rd. site of Urgon Winery (Lodi's first winery, established in 1900)—would not even exist today if not for Overboe. Today, the wines of Klinker Brick, Rippey Family and Concrete are produced at this historic facility. According to Rippey: "When my father Dennis purchased the winery in 1991 it was defunct, and he planned to bulldoze it and build houses. We were a Napa family with no connections to Lodi. Neal met with my dad and told him that it was still a good facility, the oldest in Lodi. He advised that if wished to revive it, he could get us a contract with Woodbridge by Robert Mondavi to store wine, and he delivered on his word. My dad hired Neal as our winery manager and winemaker, and he worked for our family for 30 years."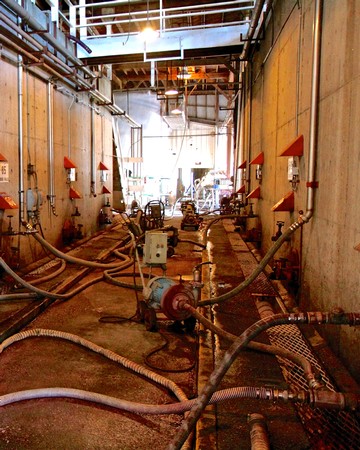 In recent years, the Rippey Family brand has bottled an Overboe Vineyard Sauvignon Blanc, one of Lodi's finest examples of this varietal. Rippey believes that the vineyard planted by Overboe in 1978 may be the oldest Sauvignon blanc planting in the Lodi wine region.
Mr. Overboe also served as a past President of the Lodi District Vintners Association. In 1982, Overboe and other LDVA principals composed and submitted the detailed petitition to the BATF which led to the establishment of the Lodi AVA (American Viticultural Area) in 1986. He also served as President of American Society of Enology and Viticulture (ASEV) in 1988-1989.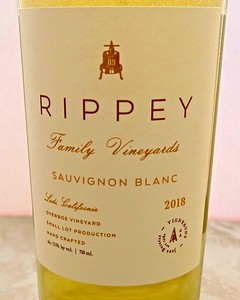 Besides Lodi Vintners, during his long career, Overboe consulted with other local wineries such as Guild, Barengo, McCormack-Williamson, and a few others.
Barry Gnekow—one of the "brains" behind the wine styles that have made the Klinker Brick and Michael David brands among the best known in the world—describes Overboe as "a great teacher of time proven procedures and older 'technologies' such as 1930s-era concrete fermentation tanks." Yet he found that Overboe was always "open to new techniques," such as the Flash Détente machines that have allowed many of today's growers to save grape harvests from what used to be considered fatal flaws. Says Gnekow, "I remember a grower who brought in some absolutely moldy, vinegar infected grapes, which we 'flashed'—Neal raised a glass sample of the juice to his nose, smiled, and raved about the process, describing it as almost like the first time mankind walked on the moon."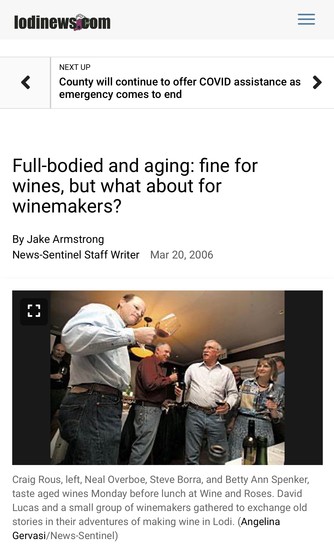 At Klinker Brick, Smith reminisced: "Not only was Neal a great mentor and educator, willing to take the time to teach you everything you need to know about the wine business, he was a beautiful soul and dear friend. There are so many memories, lots of laughs, so many lifelong lessons learned over the past 20 years."
Adds Rippey, "Neal could captivate any audience with his stories and sense of humor. He will be greatly missed by many."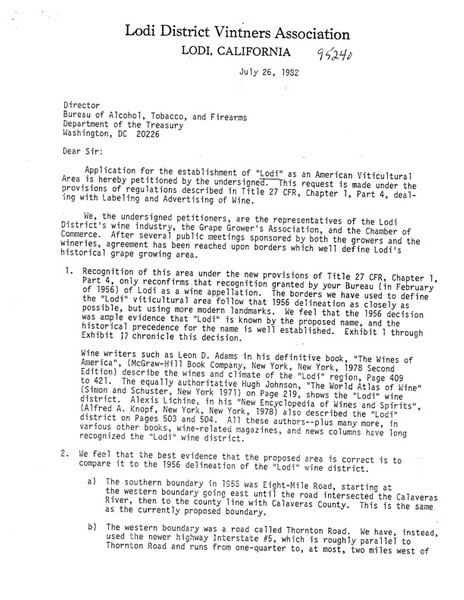 Comments